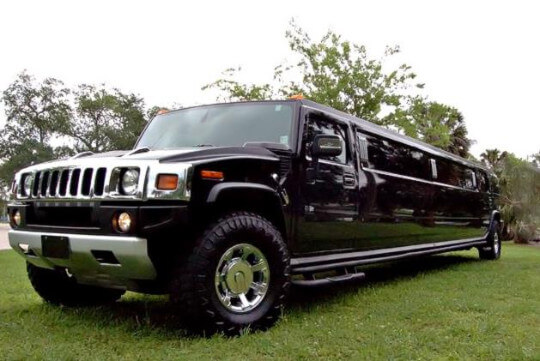 There's nothing quite like a Hummer limo rental. When you see a Hummer limousine you can't help but wonder, 'who's inside?' As one of the largest limousine ever made, Hummers have made a big name for themselves in the industry. And when you're planning to transport up to 20 people, a Hummer limousine service will be your best bet. With plenty of room for your guests and amenities that will provide endless entertainment, renting this ride is a sure way to have a great evening.
Why Rent a Hummer Limousine?
There are a ton of reasons why people prefer renting a Hummer limo. The main reason though is it's size. There are not many other limousines that can seat up to 20 passengers other than the Hummer. Most limos have capacity of 10 passengers, but the Hummer is a much bigger ride, and can fit more people!
Other reasons people like to rent Hummers is because of the amazing amenities inside. You'll be shocked when you see the laser light displays and flat screen TV's, and you'll be blown away when you hear the premium audio system. Want to listen to you're own music? Use the MP3 adapter and hook up your phone or Ipod and put on your favorite jams!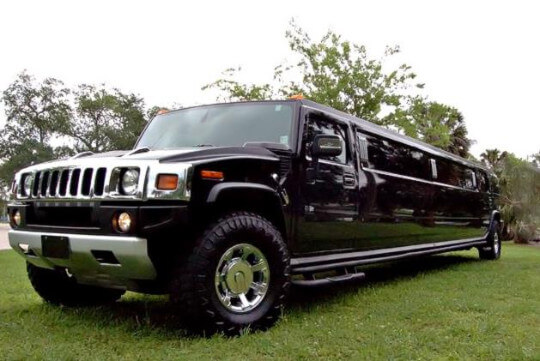 | | |
| --- | --- |
| Seating Capacities: | 20 Passengers |
| Storage: | Limited Trunk Space |
| Restroom: | No |
| Air Conditioning: | Standard |
| Music/DVD/TV: | Yes |
| Average Price: | $599 |
---
How Much is a Hummer Limo?
Prices for Hummer limo rentals will vary from city to city. Keep in mind, every limo is unique so if you find one you like be sure to check availability and make a reservation. Hummer limo rental costs also depend on the type of service provided. Prices for a wedding or prom services will be more expensive than a point to point service or night on the town. In addition to that, the number of stop you make and the distance traveled can also change the price. If you go overtime, there will be fees as well. So be certain to plan ahead and stick to your itinerary to avoid any overages. Contact us now for a free quote or book online and take advantage of our discounts.