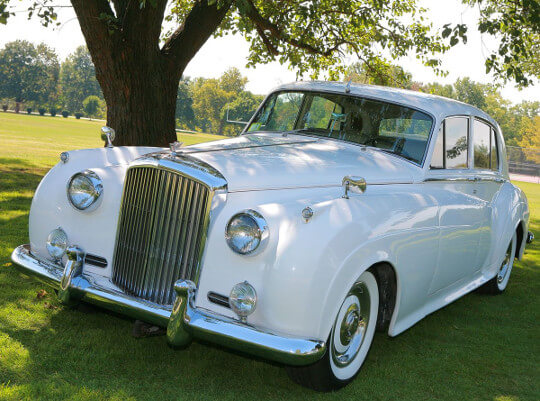 It's no secret that Bentley's rule the road. As one of the most admired cars in history, it was only a matter of time before someone made a Bentley limousine! Take that with a grain of salt because not every Bentley limo is actually a genuine Bentley. There are many types of body kits that people can buy to make their cars look like a Bentley. The most common fake you will see on the road is a Chrysler 300 limo with a Bentley body kit. However, real vintage Bentley limos can be found spread out across the USA and the world. Finding one in your area might be a difficult task.
Why Rent a Bentley Limousine?
Renting a Bentley limo is the perfect solution for weddings, corporate transportation as well as celebrity transportation. Although you can use a Bentley limousine for anything you want, the price alone turns most people off.
Some of the amenities found inside of these luxury rides includes Italian leather seats, TVs, bars, and superior audio systems. With more leg room than your traditional limousine, the Bentley limo remains the leader when it comes to comfort and elegance.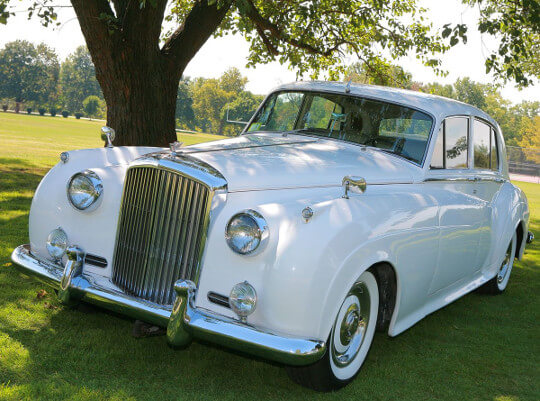 | | |
| --- | --- |
| Seating Capacities: | 10-12 Passengers |
| Storage: | Limited Trunk Space |
| Restroom: | No |
| Air Conditioning: | Standard |
| Music/DVD/TV: | Yes |
| Average Price: | $599 |
---
How Much is a Bentley Limo Rental?
Let's be honest, a Bentley limo rental won't be cheap. So be sure to make sure you are fully prepared to shell out a chunk of change. The prices for renting a Bentley limousine will be determined by the limo company you choose. Price4Limo.com makes it easy for you to see all available limo rentals in your area and pick the one that meets your requirements. If you're lucky enough to find a Bentley limo rental in your area, you can book online or call our customer service reps with any questions you have.