Kids Party Limo Service
Planning a children's birthday party can be a lot of work. Between the invitations, the decorations, and the entertainment, it's a lot to manage on your own. There's one thing that you don't have to worry about, the transportation. Many parents choose to hire Price4Limo for their party bus rentals or limousines and it's easy to see why. We're the nation's leading provider for transportation services, with over 12,000 vehicles in our network. We'll pair you with one of 5,000+ affiliates who will help you plan and execute your event from start to finish. Our affiliates are located across the country—so no matter where you live or where your guests do, we'll make sure they have a safe way to get there.
If you are looking to celebrate your kid's birthday party, our party buses and limousines are perfect for you. We offer all kinds of different vehicles with great amenities to make sure the kids have a party like no other. Laser lighting, Wi-Fi, and audio and video game systems are just a few of the extensive amenities we offer to make sure your kid has the best birthday ever. Nothing says happy birthday more than a party bus!
Ready to get a quote? We're here to help. Call our reservations specialists at 866--265-5479 and we'll hear out the details of your trip, prepare a custom itinerary perfect for your kid's birthday, and send you pricing and pictures of the options so it's super easy to find the perfect vehicle. On our site you'll see prices and pictures of the options so it's super easy to find the perfect vehicle.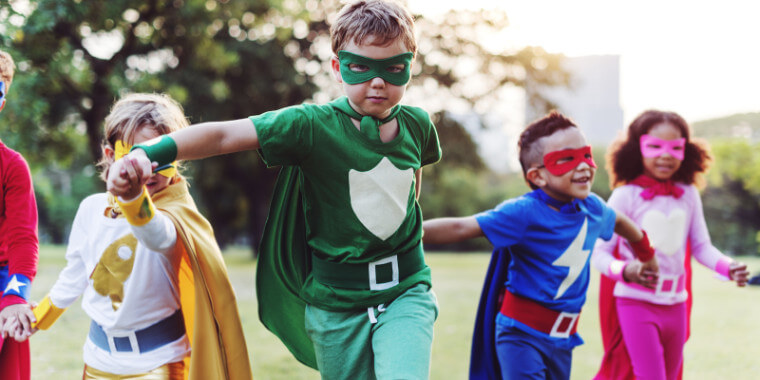 ---
What We Provide
When you're planning a children's birthday party, you want it to be fun and memorable. You want your guests to have a great time, and you want to make sure that everyone gets home safely. In addition to the cake, balloons, and presents that are traditional at most birthday parties, there are lots of other things you can do to make your children's birthday extra special. One of these is taking them on an exciting trip in a party bus. When you rent a party bus, you get more than just transportation—you get an entire entertainment system built right into the vehicle. You can play music from your phone or other device through the onboard speakers, or hook up your own portable speakers if you prefer.
Whether you're looking for a party bus or limo, we've got you covered. We offer buses and limos of all sizes, so whether you're looking for something that seats 10 kids or 50, we can make it happen. Each vehicle is equipped with many different features and amenities to create unforgettable memories at your next party. We want you to remember your party forever, and our goal is to help make that happen by offering a variety of options so you can customize your event however you like.
We know you want to save money when you throw a party, but we also know that it's important to have the right vehicle for the occasion. That's why we offer so many options: from our basic package, all the way up to our deluxe packages so there's a price point for everyone. We love helping people plan their parties—we get so excited about all of the things we can do with our buses—and we'd love to help you plan yours too. Contact us today.
Booking your next trip with us is simple. You can go online to our site, search around to find the vehicle you like, and then lock it in with an initial payment. When we receive your payment, we'll send you an email confirmation with all the information about your reservation.
Where Can We Go?
Birthday parties are a big deal, and they don't happen every day. You want to make sure that your child's party is something they'll remember forever. That's why we're here: to help you plan the perfect birthday party for your little one and we go just about anywhere. Here are some of the most popular places we go to:
Movies. There's nothing quite like the feeling of sitting in a party bus on your kid's birthday, headed to the movies. You can't help but feel like you're living your best life, and you and your kiddo will always have this moment to look back on fondly.
Skating Rink. Why not rent a party bus to take them to their favorite skating rink? You know your kid has been wanting this for years now, so why not make their dream come true today? And this is not just any party bus—it's one of those mega buses that can hold up to 50 kids at once.
Sports Game. A limousine bus is perfect for sporting events and other outings, because it can hold as many people as you want, and it has plenty of room for all the kids' friends and family members. Plus, there's no need to worry about traffic—the bus will take you wherever you want to go, so you can get to kickoff with the birthday boy in comfy seats and plenty of legroom.
Amusement Park. The parties are the ones that are memorable. We've seen it time and time again: if you want to make sure the kids will talk about their party for years to come, you have to do something different. One way to make your day extra-special is to rent a stretch hummer limo and take them on a ride around the amusement park. It's fun, it's exciting, and it's definitely going to be something they'll never forget. We're here to help you plan this awesome event.
Bowling. Going to the bowling alley for pizza and soda? Well, why not rent a limo to get there and celebrate? Renting a car can be a great way to get around town when you're looking for something more exciting. With Price4Limo, it's possible, and it's easier than ever before.
Water Park. Before you dive into the wave pool or the lazy river, you need to get to the water park. And the best way to get there is with a coach bus from Price4Limo. We can fit up to 50+ kids so your entire birthday party can go.
Zoo. It's every child's dream: To ride around an outdoor zoo in a stretch limousine. Make it possible when you choose Price4Limo. Our company offers you and your family a chance to travel in style while you visit your favorite animals.
Museum. From learning about fossils to seeing a model of the solar system, the science museum is guaranteed to be an unforgettable experience. If you want to make sure your child's birthday party is one they'll never forget, consider renting a limo with Price4Limo. You can create an itinerary that includes everything.
Restaurant. You've already booked your pizza party, and now you're looking for the perfect way to get there. You could take a taxi, but wouldn't it be so much more fun to take a limo? We can help you find the right type of transportation for your party—whether that's a simple sedan or something more extravagant.
Bat/Bar Mitzvah. These celebrations are a rite of passage for Jewish teens. It's a time to celebrate their hard work, and a time for them to join the ranks of their peers in the community. In order to make this day even more special, many families hire a limo service to transport them from place to place. Limos are a great way for your family to travel in style. You can ride around in comfort and style while enjoying music or movies on the big screen in the back of the car. You can also use the limo as an additional location for photos—and taking photos is part of what makes this kind of celebration so special.
What To Expect From a Kids Birthday Party Bus Rental
When you're planning a children's birthday party, the last thing you want to worry about is how you're going to get from place to place. We get it. That's why we offer 24/7 transportation services that are designed to make your life easier and more fun. We have amazing rates and an award winning network of buses & limos that will take your guests on an adventure of their dreams. Our great customer service team is ready to answer any questions you may have as well as help you plan your event down to the last detail. Our goal is to make sure every event is successful and memorable, which is why we go above and beyond to ensure our clients receive the best experience possible.
Let Us Help You Plan the Best Birthday
Here's how to set up your trip:
Step 1 – Decide what type of vehicle is right for you. You can choose from a wide range of options, from the most traditional limousine to the more modern party bus, and everything in between. Each has its own advantages and disadvantages, so it's important to consider what kind of experience you're looking for.

Step 2 – Find the right vehicle size. Picking the right vehicle size can make or break your event—and it'll cost less than you think. We offer several different types of vehicles fit around 10-20 people: limos, party buses, and charter buses up to 56 people. It all depends on how many people you need to move.

Step 3 – Get price quotes from us. When you use our online quote page, we'll show you limo and bus prices instantly based on the details of your trip. Keep in mind that the longer your trip, the more expensive it will be—and mileage will play a role in your total cost as well. The size and model of your ride will influence the rates as well. If you're not sure about which type of transportation is best for your needs, we can help. Just give us a call or send us an email and we'll help you find something that works for you and your event or occasion.

Step 4 – Put down your payment and reserve the vehicle. Once you've decided on a theme and vehicle size, call our reservation specialists and tell them about your plans. They'll help you find the perfect ride for your group, and they'll even give you a personalized quote over the phone so there's no waiting around for paperwork later on down the line.
Kids Party Buses & Limo Rentals
Finding the best party package for your kid starts with a simple search from our website. We know that every party is different, so we customize our rentals according to your planned trip. To see what packages we can offer you, fill out our search form above. If you have any questions, you can either call us or chat with us online and one of our service representatives will do their best to help you out!
Types of Vehicles We Offer
Whether you are looking for a traditional, or fancy vehicle for your kid's party, we have the vehicle for you. Included in our fleet are your typical party buses and limos, along with exclusive and classics to fit all tastes. Ford Excursions, Lexus, Hummer Limos, Cadillac Escalades, BMWs, and Chrysler 300s are just a few of the models that we offer, all equipped with their own amenities and features.
Every area has its own unique vehicles available, so it is important to run a search to see what is near you. Generally, we have party buses, stretch limos, motor coaches, sprinter vans, town cars, and party school buses that you can reserve. The vehicles vary in size, and amenities, which will be listed in the description of each vehicle. The largest vehicles we offer can take about 50-55 passengers so large parties are always welcome!
To see what vehicles we have available, click the button below and fill out the search.
Party Bus And Limo Service Prices
Just as our party packages are catered to you, so are our prices. Every trip will be priced just for you and we make it our priority to make sure our prices are affordable. To do so, we offer various discounts and special to help you save money while making sure your kid has an amazing birthday in one of our vehicles!
To see our prices, click the button below and fill out our vehicle search. This will generate quotes just for you on our vehicles available. If you run into any problems or need help, feel free to contact us online or over the phone!