Why Price4Limo?
Price4Limo is the best company to use for your government and military charter bus, minibus rental, and party bus rentals. We provide you with the highest quality vehicles at affordable rates so that you can get the most out of your experience when traveling on government or military business. Price4Limo is a leading provider of transportation to government agencies and military bases. Our fleet includes over 4000+ vehicles that are always ready to go when you need them, providing reliable service in any weather condition or season. With us as your partner in transportation needs, you'll be able to focus on what matters most: getting things done!
Minibus Rental
Your minibus rental should be exactly what you need to safely transport your group of friends or family members. We offer various types of minibus rentals, including the following: Minibus Rental - The standard bus that seats between 30 and 45 passengers is perfect for any group looking to travel in comfort. Luxury vyse - A step up from standard minibuses are luxury buses that have all the amenities of home such as reclining seats, cushioned armrests, tables, cup holders and more! These buses seat anywhere from 50 to 60 people comfortably. Motorcoaches - For those looking for an even larger vehicle to accommodate up to 70 passengers at once, we offer charter school buses which are ideal for field trips or team bonding exercises!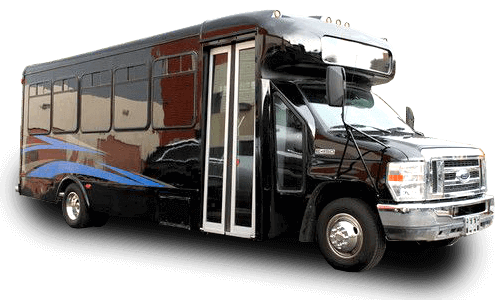 Party Bus Rentals
Party bus rentals are a fun and memorable way to celebrate any special occasion, whether it be your birthday, anniversary, or graduation. With party bus rentals you can bring the party with you wherever you go! Party Bus Rentals are a great way to make sure that everyone in your group can enjoy an event together. If someone is too old for bouncy houses but young enough not to drink alcohol legally yet (or vice versa), then they can have fun without worrying about drinking too much or driving home after the event.
Limo Service To Celebrate Employees
Our government and military charter bus, minibus rental, party bus rentals can be used to celebrate employee anniversaries, promotions, retirement parties and more. If you are a business owner or manager looking for the best limo service in Lake Mary Florida to take your employees out on the town or celebrate an employee's anniversary with them then we're here to help you out! Our luxury party buses are perfect for celebrating birthdays, engagements, weddings, baby showers and bachelor/bachelorette parties all year long. They also make fantastic corporate events!
Shuttle services for government groups
A shuttle bus is a vehicle that takes passengers from one place to another. It can be used for events such as weddings, conferences, and sporting events. Some organizations also use this type of transportation because it is convenient, inexpensive, and quick. Why use a shuttle bus? Convenient: You don't have to worry about driving in bad weather or traffic congestion during your trip when taking a shuttle bus. This means that you will arrive at your destination on time without any delays or problems with parking spaces at your event venue. Inexpensive: Compared to renting multiple vehicles for employees who want to attend an event together (or separately), hiring one or two buses is much cheaper overall because there are fewer fees involved with purchasing tickets or paying gas costs per person in case there are more people traveling together than expected!
Last Minute Booking Accommodations
For all of your government and military transportation needs, you can rely on Price4Limo for high-quality service at affordable prices. We work with agencies and departments to provide the best in travel solutions for government officials, employees, and troops alike. From large sporting events to training retreats, we've got the right charter bus or minibus rental for every occasion. Start planning your trip today by contacting us online or calling us directly.
Available Transportation for Large Events
Our minibuses and fleets of charter buses can safely transport your team as well as their equipment. We also offer party bus rentals for those who need extra space or have special needs. If you would like more information about booking your transportation or if you have any questions about our services, please feel free to contact us at any time!
Flexible Group Transport Options
In order to accommodate the unique needs of government and military groups, we offer a number of flexible transportation options. At Price4Limo, we know that flexibility is important for these groups because it can be challenging to get everyone's schedules aligned in the same place at the same time. Our company has built its business around providing this type of personalized service and making sure that our clients are able to travel with ease while on official business or vacation.
Types of government agencies served
Whether you are a governmental agency, military, law enforcement or fire department; our team of professionals is here to serve your needs. We offer a wide range of bus charters with modern amenities that include leather seats, air conditioning and wifi. All vehicles are equipped with GPS tracking systems so that we can track your vehicle at all times. We also offer complimentary coffee service for all passengers on our buses.
Convenient Travel
Convenient travel is essential to government groups. Large groups can travel together in a charter bus, minibus or party bus. This will save everyone time and money. Government officials need to get to their destinations quickly, safely and comfortably so they can perform their duties for the betterment of society as a whole. Because large buses are used for traveling long distances between cities or states, it's important that your government employees are comfortable while doing so in order to make the experience less stressful for them when traveling outside of their home state or country!
Our Fleet of Limousines and Party Buses
Our fleet of limousines and party buses is available in a variety of sizes, styles, colors and amenities. We also have luxury vans and shuttle buses available to rent. Our company can provide you with whatever type of transportation service you need for your event or company function. Our luxury vehicles are available in different sizes which include small limousines that seat up to four passengers; medium-sized limos that seat six passengers; large stretch limousines that seat ten passengers; mini sprinters that seat twelve passengers; stretch party bus charters that seat twenty-five people or more depending on the size selected. Our vehicles are also available in several different styles such as vintage style classic cars including Lincoln Towncars/Lincoln Navigators/Lincoln Continentals/Lexus LS 400's/Dodge Chargers with stretched chassis conversions as well as modern day versions of these classic cars such as Chrysler 300C HEMI V8 SRT8 Stretch Limo Conversions with DVD video systems built into each headrest along with many other amenities designed specifically for parties such as neon lights inside the vehicle(s) itself(themselves).
Getting Started
The bus charter industry has been growing rapidly in recent years. People are choosing to travel by bus not only for its comfort, but also because it's a great way to help the environment and save money on gas. At Price4Limo, we're proud to offer our customers top-of-the-line vehicles that will make your trip as enjoyable as possible. What is a Charter Bus? A charter bus is used for group transportation—whether it's just going from point A to point B or taking part in an organized event such as sporting events or weddings. There are many different types of buses available depending on your needs: luxury buses, mini buses (also known as vans), school buses, motor coaches and more! The choice is yours depending on what kind of trip you're hoping for!
Our Pricing and Rates Explained
Our pricing and rates are based on a few key factors, including the distance traveled and the number of passengers. If you have any questions about pricing or would like to discuss your specific needs with us, please don't hesitate to contact us.