Concert & Sporting Event Limo Service
Whether you plan on having an intimate evening at a concert with your spouse or plan on bringing a busload of friends to the big game Price 4 Limo has the right party bus or limo for attending any concert or sporting event.
Impress your friends and bystanders with our amazing party bus rentals as you roll up to the stadium or concert venue. You're guaranteed to have a great time even better with our vehicles!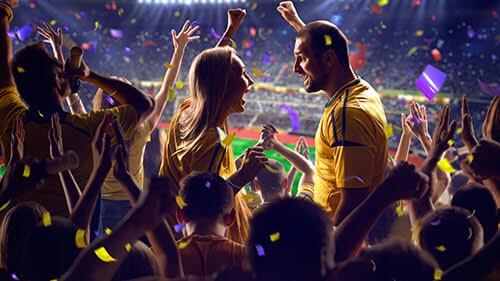 ---
Limo & Party Bus Service For Sporting Events
Limousines and party buses are the most fun way for you to enjoy your time out at the game. Tailgating is a big part of the football experience when you go to a game, and can be even bigger when you get a party bus or stretch limo. These vehicles bring the joy and excitement of the game to the parking lot! The tailgating experience is enhanced by our vehicle's surround sound speakers, club like interior, and air conditioning. Enjoy a level of comfort and luxury like no other for you ride to and from the game.
For those who don't want the party to end, celebrate your team's big win with our party buses after the game! Drive around on a night on the town and do some bar hopping, pick up your friends, do whatever you like! You get to tell the driver where you would like to go, so the choice is yours where you want to party at.
Cheap Concert Limo Services & Party Buses
If you've been to a concert or show, you know parking can be a hassle. Endlessly driving around to find a spot can be irritating, so don't. We can solve that problem for you! With a limo rental, our drivers can drop you right off in front like a celebrity! You can show up to concert just as excited as you were with no frustration over parking. When the show is over, we will be right there waiting to pick you up. Whether you feel up to having a night on the town after your show or are wiped out from all the fun you had at the show, we are there to go anywhere you desire. Let our driver know where to take you, and they will get you there safely!
To see what vehicles we have available and pricing, click the button below and fill out a search form. This will list every vehicle that you can reserve for that date, and the passenger count and amenities of each vehicle. Our party buses are the go to for concerts and shows, but we have other great vehicles such as our stretch limousines and party school buses that are just as good! If you need help while browsing, shoot us a message online or give us a call and we will do our best to assist you!