Employee Transportation Services
Price4Limo is a premier provider of employee shuttle services and corporate travel. We are a trusted name in the transportation industry, offering a full range of transportation solutions from employee shuttle services to internal travel management. We provide dependable travel management solutions for businesses with multiple locations, including: Employee Shuttle Services – To get your employees where they need to go on time and safely. Personal Travel Planning – For your employees' personal needs when they are traveling away from home on business or vacation.
Why Choose Price4Limo For Transportation?
Price4Limo is the leading provider of employee transportation services in the United States. We have been in business for more than 10 years and offer a fleet of more than 4000+ vehicles, including sedans, vans, buses and limousines. OIf you're looking for a reliable transportation company for your company's employees or clients, Price4Limo has what it takes to make sure that your passengers arrive at their destination safely and on time!
Ongoing Shuttle Services
Ongoing shuttle services are available from our airport shuttles and other locations. We can provide ongoing service to and from airports, hotels, offices and other locations of your choosing. One-way, round-trip and hourly transportation is available. Ongoing service is available 24 hours a day, seven days a week when you need it most—no matter how many trips you need to make or the time of day that those trips occur! If you have any questions about our ongoing shuttle services please don't hesitate to contact us today!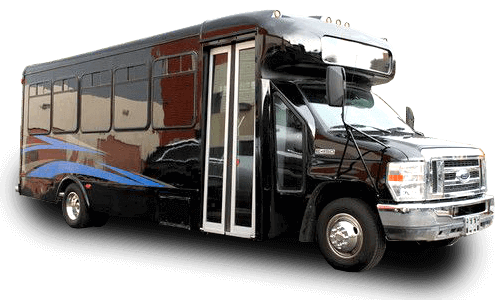 What is an employee shuttle?
The employee shuttle is a bus that is used to transport employees to and from work. Employee transportation services have become more and more popular in the past few years, especially since many companies are now offering designated parking areas for their employees who live outside of city limits. Employees who commute on these buses have less stress because they don't need to drive themselves, which means they'll be able to arrive at work earlier and leave later without worrying about traffic or driving conditions like snow storms or floods. Additionally, when you offer your employees an opportunity to ride together as a group instead of alone in their cars or transit systems (like trains).\Plus! You get all the benefits listed above too - less stress for everyone involved!
Private Buses Available
We offer a range of vehicles for your employee shuttle service needs. No matter the size of your group or the distance you need to travel, we can provide a vehicle that will suit your needs. You can choose between:
A luxury bus with seating for 20 people, air conditioning and wireless internet access
A minibus with seating also for 20 people; this option is perfect if you want to travel in style but don't have enough staff to fill up a larger vehicle
A smaller bus with fewer amenities than the other two options
Team building
Team building activities are an important part of any successful business, school or organization. If your team is not working together towards the same goals and objectives, it can be challenging to get things done efficiently. There are many different ways that you can build trust and foster teamwork within your group. One way is through team-building exercises. Team-building exercises encourage collaboration while also strengthening the bonds between members of a group. They can help employees feel closer to one another as they learn more about each other's strengths and weaknesses by participating in these types of activities together as a group. We can take you team to the next level with our bus and limo service.
Employee Transportation Bus Rentals
Bus rental is the perfect way to travel in style. Bus rental is a great way to travel in comfort. Bus rental is a great way to travel in safety. Bus rental lets you travel with a group of people, which can be fun and exciting! Bus rental makes it easy for you and your group of employees or colleagues to get where they need to go without having the hassle of driving themselves there—which means no more worrying about traffic jams or parking spots when you need to get somewhere fast!
Private Transportation Solutions
Private transportation solutions are the most efficient way to transport your employees. Private shuttle services can accommodate any size group, no matter how small or large. They also provide a comfortable experience for all passengers on-board their vehicles, making this option the best choice for most companies looking for a reliable employee shuttle service. Corporate Transportation Services Corporate transportation services are another great option if you're looking for an employee shuttle service that will fit your needs perfectly. These types of shuttles are usually reserved for larger groups of people traveling together and will provide them with a more luxurious experience than what is typically offered by regular buses or vans would provide them with as well as better protection from inclement weather conditions (such as snow).
On-Board Amenities
Once you have found the right shuttle bus service for your needs, it is important to make sure that they offer the amenities that are most important to you and your group. On-board amenities are the most important part of any corporate travel program, as they can help to make your employees feel more comfortable during their commute and ensure that everyone enjoys their time together. The following list includes many types of on board amenities: Televisions – Having a television on board can keep people entertained while they're traveling from one location to another. Some buses may even include DVD players or other entertainment devices so that passengers could watch movies together if they wish. Wifi – Many companies have installed wifi networks on their vehicles so that each employee can be connected with work throughout the day when traveling between meetings or other activities at different locations within a city or state. This allows them to continue working even when they do not have access inside buildings where meetings are taking place
Employee Shuttle Services in All US Cities
Do you have a large group of employees who need to travel? Do you need a reliable shuttle service that can handle multiple stops along the way and pick up your employees from their homes? If so, then you've come to the right place! We provide employee shuttle services in all 50 US states and all Canadian provinces. We also offer transportation services in Mexico City. The best part about our employee shuttle service is that it's not just for business trips; we can drive people to the airport for vacations or personal flights as well!
Why should I book a corporate shuttle bus service?
A corporate shuttle bus service is a great way to show your employees that you care about them. It's also an opportunity for you to show them how important their job is and how much value they add to your company. When people are traveling to and from work every day, it's easy to take their well-being for granted. A shuttle bus service will allow you to remind them of this fact while providing safe transport in a comfortable environment—allowing them one less thing on their minds as they venture out into traffic.
Which Vehicle Is Right For My Group?
Our vehicles are available in a variety of sizes and styles to suit your needs. If you have a large group that needs to travel between locations, we can provide minivans or 15-passenger shuttle buses. If you're traveling with smaller groups, we also offer sedans, SUVs and vans. Don't hesitate to contact us today if you have any questions about our employee shuttle service or corporate travel services.
Steps To Rent Transportation Services From Us
Make a reservation. To rent transportation services from us, you must first make a reservation by calling our 24/7 reservations line. Confirm your reservation. After making your reservation online or over the phone, call our 24/7 customer care number to confirm it so that we can be sure that everything is in order for you before you arrive at one of our airport locations! We recommend doing this at least 24 hours before departure so that there will not be any problems with flight times and other important information regarding your rental. Pay for your reservation. When we receive confirmation of payment from one of our representatives, then we will send out an e-mail containing all necessary details about how to pick up or drop off the shuttle bus rental vehicle! This way, everyone will know how long they should expect their trip duration to take which makes planning much easier than if they had been left without these crucial details beforehand...
Our Pricing and Rates Explained
Pricing for corporate shuttle and travel services varies based on the type of vehicle, how long the trip is, and how many people are traveling. Here are the general rules: For all services, there's a minimum fee for all vehicles (this will not be charged if you have a group of less than five). For shuttles in cars or vans, prices are based on the number of passengers and distance traveled. For limos and buses, pricing is based on time spent in each city during your trip—so if you're traveling from New York to Los Angeles with stops along the way at Miami and Las Vegas, it'll cost more than just taking a straight shot between two cities without any stops along the way!