Why Choose Price4Limo?
Price4Limo is a leading provider of limo, party bus, and charter bus rentals in the US. We have a wide range of vehicles to choose from including Hummer Limos, Cadillac Escalades and many more luxury vehicles. Our goal is to provide you with the best service possible while making sure that your special day or event goes off without a hitch! We are proud to say that our company was founded with a goal in mind: To make sure that every customer got exactly what they wanted when it came down to transportation needs! He started this company because he saw firsthand how important it was for people who needed transportation services such as airport shuttles or wedding/corporate events to be treated like royalty instead of just another customer number coming through their door everyday (like some other companies). And because he wanted everyone else too feel like royalty too so he decided to open up his own business where everyone would feel comfortable coming back again after their first visit with us which was something very important back then but even more so today since we live in such uncertain times so having good relationships matter even more now than ever before.
Field Trips And School Bus Rentals
Field trips are a great way to learn about the world, but it can be hard for kids and teachers to find a way to get everyone there in one piece. At School Bus Rental we offer school bus rentals in all shapes and sizes so you can invite your class on an adventure together. We even have special rates for schools that need transportation services, so they can keep their budgets low while still getting the most out of their field trip experience.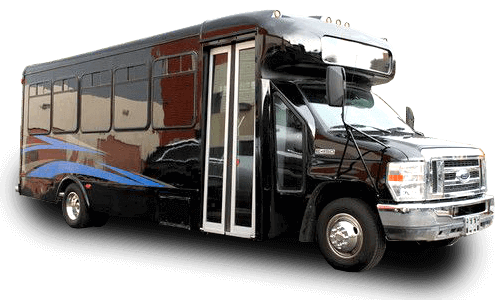 Amazing Field Trip Travels With Charter Buses
Price4Limo is a charter bus company that specializes in taking students and adults on amazing field trips. Our buses are equipped with comfortable seating, air conditioning/heating, and Wi-Fi so you can have a fun time on your trip without worrying about getting stuck with an uncomfortable seat. We offer several different types of charter bus rentals for individuals and groups alike: Whether you're looking for a private charter bus rental or want to plan an entire school outing, Price4Limo has everything you need for your trip!
Easy Transportation For Greek Events in Motorcoaches
Price4Limo can provide high quality, safe and reliable transportation for your Greek events in motorcoaches. We also offer shuttle services which are the perfect option for anyone looking for an affordable way to travel from one location to another. Whether you need transportation for Greek events or just want a safe ride home after a long night out with friends, Price4Limo can get you where you need to go!
Tour Colleges With A Coach Bus
A coach bus is a great way to get to know new people and see the local area. Coach buses can be rented for school field trips, class trips, or any sort of group event. If you are looking for a fun way to go on a tour of the city or campus, consider renting one of our buses. We have many different types of buses available depending on your needs.
Travel Off-campus for Academic Meetings With Minibus Rentals
When off-campus events are an essential part of your school's academic calendar, a minibus rental can be the best way to travel. A minibus is great for group transportation and its larger capacity makes it perfect for transporting large groups of students or staff. In addition to being spacious and comfortable, minibuses are also easy to drive and park. They offer plenty of room for luggage storage and allow you to enjoy the views on your journey without being restricted by traffic congestion in smaller vehicles.
Organize Shuttle Bus Transportation for Non-profit Events
Have you ever been to a non-profit event? I'm sure you have. It was probably a good time, but did it also involve a lot of walking? Were there lots of people there who didn't know each other and would have liked to hang out together? If so, then our school bus transportation services could help. We offer shuttle bus transportation for non-profit events that are organized by local churches or other organizations. The buses can handle groups up to 20 people, and they come with drivers so that everyone can focus on enjoying themselves at the event instead of worrying about getting home safely afterwards! We have three different types of buses available: one with an open back deck (for those who want to use their own chairs), one with bench seating (for those who don't mind sitting next to strangers), and one with seats upholstered in leather (for those who want their ride in style).
Affordable Pricing on Field Trip Rentals
It's easy to rent a charter bus for your next school event! You can enjoy amazing field trip travels with charter buses. Every coach bus comes with drivers, so you can take care of other things while they handle the driving. Our rates are also very affordable, and we offer special discounts if you book multiple trips in advance or have a large group traveling together. We even help organize shuttle bus transportation for non-profit events! School trip bus rentals made affordable and convenient
Sports Travel Rentals for Colleges
Sports travel rentals are an excellent way to get students out of their regular day-to-day environment and take them somewhere new. If you're looking for a sports travel rental service that can accommodate student groups from elementary, middle and high school, we have you covered. We also have great deals on group transportation for college campuses and universities all across the country! The best part? Our campus shuttles will take care of everything from transportation to parking! Just let us know what type of vehicle(s) your group needs and how many seats need to be reserved (we recommend at least twice as many seats as there are passengers), then sit back while our team takes care of everything else.
Travel with Price4Limo Throughout The US
Price4Limo is a nationwide company with a fleet of over 500 vehicles, including luxury limousines and party buses. The company provides transportation for school field trips, proms and other special events. The Price4Limo fleet includes:
Mini-Buses (Ford Transit Connect)
Party Buses (Coach)
Charter Bus Rental Services
Steps To Rent Your Limo, Party Bus, or Charter Bus
Click to get started. Fill out the form and click "Get a Quote," or call us for more information on how to rent your limo, party bus, or charter bus from us! You'll be redirected to our website where you can choose your package and make payment for it in full. Most of our packages require a deposit which gets applied toward taxes and fuel costs upon completion of the rental. The balance will then be due at pick up time or upon delivery of your vehicle, whichever comes first. Once we receive payment, we'll send you an email confirmation with all details about when we'll deliver your vehicle so that there are no surprises when it comes time for pickup!
Getting Started
Getting started is simple. All you need to do is:
Check out our website and view the vehicles we offer, including limousines and buses.
Call us to speak with a representative about your event and plan, who will answer any questions you may have before booking your transportation service.
Fill out our online reservation form or give us a call once you've chosen a vehicle type, date, time and location for your trip or event so that we can take care of everything else for you!
Our Pricing and Rates Explained
The price of your trip is based on the type of vehicle you choose and the number of passengers. For example, if you were to rent a school bus with 50 seats, the cost would be $1200 per day with a minimum of four hours or $1800 per day with a minimum of six hours. On the other hand, if you were to select one of our limousines with 6-8 passenger capacity, your rate would be $650 per day or $100/hour for any number over 2 hours (minimum). We also offer luxury sedan rentals that start at $100/hour and up depending on mileage and additional services included in your reservation (such as ice chests).