Limousine, Charter Bus, Party Bus Prices At Price4Limo
---
Complete the Form to View Photos & Prices Instantly - NO EMAIL REQUIRED
Search Limos, Party Buses & Charter Buses
Price4Limo is the premier limo, charter bus and party bus company in the United States. With years of experience, Price4Limo knows how to deliver quality service at a great price. Price4Limo offers limousine, charter bus and party bus services for all occasions including corporate events, weddings and birthday parties. Our fleet includes Mercedes Sprinter vans as well as Lincoln Town cars that are perfect for any occasion. We also provide stretch SUVs to fit larger groups or those who want more space on their trip! The best part about our service is that it's affordable! You don't have to spend thousands of dollars just because you're going somewhere special - we offer competitive prices on our vehicles so everyone can enjoy their day without breaking the bank!
How to Calculate Charter Bus Costs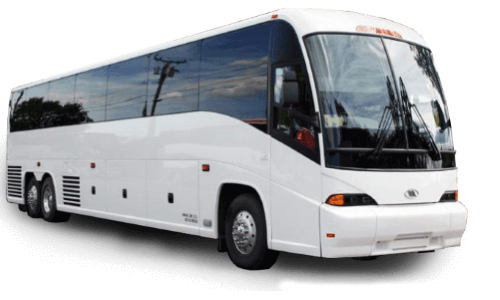 Charter bus prices can vary greatly depending on the type of bus, where and when you're traveling, and how many people you'll have on board. To help you better understand charter bus pricing and prepare for your trip, we first need to review some of the terms used in charter bus pricing. The cost of charter buses varies by the number of passengers, distance traveled and type of bus. The more people you have on board, the more fuel it will take to get there. Additionally, longer distances mean higher costs because driving time increases as well. When calculating your charter bus costs, be sure to include time in addition to mileage when calculating the total cost of your trip. The following examples illustrate how this works:
Local Trip – When considering local trips (under 100 miles), using a standard school-sized motorcoach will often be sufficient for transporting groups up to 50 people or so.
Factors That Affect Cost of Charter Buses
Number of Passengers
The size of your group is one of the single biggest deciding factors in charter bus rental costs. The more passengers you have, the higher your bill will be. A typical charter bus can accommodate anywhere between 25 and 50 people, depending on how many seats it has and how close together they are. If you're thinking about renting a charter bus for a larger group, let's look at some examples to help illustrate this point:
Distance
When it comes to charter bus prices, the distance is a major factor. A typical charter bus rental will be priced per mile, with a minimum of 100 miles and maximum of 400 miles. The rates can vary based on where you live and where you are traveling to, so it's best to call around for quotes from different companies before making a decision about which one meets your needs. If your trip includes multiple destinations or stops en route, make sure that each stop is within 100 miles of your final destination or else the price may increase substantially. For example, if you are renting a bus from New York City to Boston but want to stop off in Hartford first (about 120 miles away), then this would count as two separate trips and increase what it costs for each leg of travel. The number of passengers on board also affects how much it costs for transportation by charter bus. Generally speaking, having fewer people traveling together means less overall expense.
Time of Year
The time of year that you rent your bus is also an important factor in determining how much it will cost. Bus rental companies charge more during peak times, and they charge less during off-peak times. The reason for this is because there are more people traveling during the summer, than there are traveling during winter months. Therefore, a company must charge more money to make up for the loss in demand. If you're planning on taking a trip over spring break or Christmas/New Year's week, then renting a charter bus will be relatively inexpensive because demand is low and supply is high.
Type of Bus Rental
The next step in calculating your charter bus rental costs is to determine the size of bus you need. Large buses tend to cost more than smaller ones, so if you have a small group of people (i.e., less than 20), you'll want to choose a smaller vehicle. If you're traveling with more people, it might be worth renting a larger charter bus for greater comfort and efficiency. Large buses are generally defined as those that seat 30 or more passengers; however, there is no industry-wide standard for what qualifies as a large charter bus versus its smaller counterpart (a "mini-bus"). In general terms:
Mini-buses can fit between 10 and 15 people comfortably
Midi-buses can fit up to 25 passengers comfortably
Large coaches will generally seat up to 50 passengers
Bus Rentals for Local Trips
Charter bus rentals for local trips are less expensive than long-distance journeys. This is because the majority of charter bus costs are related to fuel, which is a larger expense for long-distance routes than it is for short local ones. Local trips also take less time and require fewer amenities in your rental. For example, you typically don't need a restroom or kitchen on board when traveling within city limits. Additionally, some companies offer specific discounts to customers traveling within 100 miles or 250 miles from their base location. You can find out if your provider offers these special rates by asking them what their "local rates" entail—and if you qualify for this discount, be sure that you tell them so up front!
Determining the Cost of a Charter Bus Trip
The cost of a charter bus trip depends on the number of passengers, the distance and the time of year. You'll also want to consider whether or not you require special amenities like Wi-Fi, satellite radio, televisions or a bathroom onboard your vehicle. The type of bus rental also affects the cost of a charter bus trip: Motorcoaches can have up to 53 passengers whereas mini coaches can only seat 15-30 people max.
Renting a party bus is a great way to get around, but how exactly can you calculate your party bus prices? If you want to know the answer, this blog post will give you the information you need. In this article we'll discuss what factors affect how much a party bus costs, as well as things like budget-friendly options and luxury stretch limos.
How to Calculate Party Bus Prices
As you know, a party bus is the perfect way to get your friends and family out of the house for an eventful day. A good party bus will have ample seating space, great audio equipment and comfortable seating. There are many different types of party buses available for rent such as limousines, motor coaches and charter buses.
Calculating the Cost of a Party Bus Rental
Calculating the cost of a party bus rental is very simple, but it does involve adding up the total cost of your trip. To do this, you'll need to add together the total cost of the bus rental, driver's fee and fuel. If there are any other fees associated with your trip (such as an hourly rate), add those in as well. Here's what each part of this calculation looks like: Bus Rental: This is how much it costs for your party bus to be delivered to you and picked up again at the end of your rental period. This cost can vary based on several factors, including how long you're renting for and where exactly you're going. For example, if a company has multiple locations across different states or countries then they may charge higher rates because they have more ground to cover than smaller companies that only operate within one state or country.* Driver Fee: Drivers are typically paid by hour so their hourly rate will depend on both experience level and type of vehicle being driven.* Gasoline Charges: Like car rentals (and most other vehicles), some companies include gasoline charges within their prices while others don't; so check beforehand whether or not these fees will apply before calculating total price tag for overall trip.* Other Fees: Some companies also charge additional fees for insurance coverage during trips over certain distances or carrying specific numbers of passengers; make sure those details haven't been forgotten about when coming up with the final amount required!
Budget-Friendly Options for Getting Around
If you're looking to rent a vehicle for an occasion, consider the following options:
Rent a party bus. If you'd like to accommodate lots of friends, but don't want to spend too much money on transportation, this is your best option. A party bus will have plenty of space for people and supplies—and it won't cost as much as renting two or three cars or limos would. You can also keep costs down by renting one for only part of the day or night; hiring it just for when you need it (like from 12 p.m. until 4 p.m.) is usually cheaper than buying several hours in advance with other companies like Uber or Lyft!
Rent a limo service with your own driver(s). This option works well if there are fewer passengers in total—but still has more room than most vehicle types do! And if someone doesn't want to drive themselves but still wants some privacy while traveling? Hire another car service driver who doesn't know where they're going either--this way no one knows where they're going except themself.
Luxury Party Buses and Stretch Limos
Luxury party buses and stretch limos are the most expensive options, but they're also the best option for large groups. These vehicles can seat up to 40 people, so they're ideal for accommodating large celebrations, corporate events and other types of gatherings where there will be lots of passengers. The price difference between luxury party buses and stretch limos is due primarily to two factors: luxury amenities on board (such as premium sound systems) and size (the larger interior space).
Party Bus Prices: How are Party Bus Prices Determined?
When you book a party bus, the cost of the ride is determined by several factors. The type of vehicle you choose and the number of passengers will affect your final price. In addition, the distance traveled and time of day can also play a role in your total cost. Here's how these elements affect party bus pricing:
Type of vehicle - Party buses come in all shapes and sizes, with varying features that may or may not add to their price tag (such as TVs and disco lights). You'll want to decide which features are essential for your particular use case before making any decisions about which vehicle type is best for you.
Number of passengers - Party buses range from 12-passenger vans to buses with up to 50 seats! Depending on what kind of transportation your group needs, this factor will have an impact on how much each person pays for their trip—and it could even determine whether or not they can fit into one vehicle at all!
Rental costs for the following vehicles are typically calculated by the hour, day, weekend or week. Calculations should take into account all applicable fees and taxes, as well as any options that you want included in your rental agreement.
Determining the Cost of a Party Bus Trip
The cost of a party bus trip is determined by the size of the bus, the amenities, the distance you are traveling, the number of people on the bus and how long you are traveling for. When calculating your transportation costs, there are two factors to consider: what your party could afford; and what kind of service you want to provide. As it so happens, these two points are not always aligned—particularly when it comes to price. While some companies offer low prices in exchange for questionable levels of quality in their vehicles or services (or both), other companies charge more because they use higher-end transportation options that come with better reliability and amenities like wifi or televisions. There's no right answer when choosing between these two pricing models—it's all about finding what works best for your business model and budget!
How are Limo Prices Determined?
The answer to the question "How much is a limousine rental?" will always vary by location and the logistics associated with your chosen pickup and drop-off destinations. Given that, there are many other factors that go into limo prices, including the number of passengers you plan to fit into your rented car and any special requests you have for luxury amenities such as champagne. The type of limo you rent will also determine your limo prices, with certain types being more expensive than others. Limo prices will vary by location and by the type of limo service you decide to use. What's more, they can fluctuate based on factors such as your choice of vehicle and how many passengers you plan to fit into it.
Calculating Limousine Pricing
The first thing that determines limo prices is where you are located, as well as the logistics associated with your chosen pickup and drop-off destinations. For example, if you live in Los Angeles and need a limo to take you from LAX to Universal Studios Hollywood, then the price will be much higher than it would be if you were going from one part of LA to another. Similarly, if you want to travel between two different states in America and there's no direct flight between them (like flying from New York City to Las Vegas), then renting a car may also cost more because of all the extra stops at airports along the way. Additionally, when deciding on what type of service or vehicle is right for your needs depends on how many people will be going with you and whether they have any special needs that require a certain type or size of vehicle (such as wheelchair accessibility).
The biggest factor in determining a limo price is how many people you plan to fit into your rented car. A stretch limousine can accommodate up to eight passengers, while a sedan can seat up to four. If you're looking for something more compact, there are also party buses and mini buses available that can hold anywhere from 15-50 passengers at once. The second most important factor in determining how much money you'll spend is the type of vehicle you select. Luxury vehicles such as Mercedes Hummers, Range Rover and Escalade Stretch Limos tend to be more expensive than standard limo options like Lincolns because they provide more amenities and smoother rides—and those are two things people pay top dollar for when renting out a limousine service!
The type of limo you rent will also determine your limo prices. The most affordable options are usually sedans, but SUVs are more expensive and limos with a bar tend to be the most expensive option. Limousines without any extra amenities start at around $100/hour, while those with extras like bars and dance floors can cost up to $300/hour. The best part about booking a party bus or an SUV limousine is that you get to choose how many passengers it can fit comfortably—and if your group size fluctuates throughout the night (or over an entire weekend), then nobody has to leave their friends behind because their car isn't large enough!
Cheap Limousine Prices
It's important to understand that limo prices will vary greatly depending on where you are located and the type of transportation service you choose. For example, a limousine service in New York may charge more than one in Los Angeles because there is higher demand for their services in New York. Additionally, the amount of time needed for travel will have an impact on your overall limo cost as well. As mentioned earlier, another major factor contributing to limousine pricing is how many people will be riding with you. If you are traveling by yourself, expect to pay less than if there are four or five other passengers riding with you. Similarly, if there are six or seven passengers onboard instead of five then this will likely also increase the cost of your rental experience as well. Price4Limo offers cheap limousine services for all events. It's so easy to get a quote from us on our rentals, just use our website!
Hummer Limousine Prices
Our Hummer limousine prices are the best in the area. We know because we check them every day! We'll do whatever it takes to make sure you're getting the best price on your next ride in one of our luxury vehicles. With our Hummer limousine prices, you'll be able to get around town and make all your appointments on time without having to worry about how much you're spending. Because we know how important it is for you to have access to transportation when you need it most, we offer reliable service at an affordable rate so that everyone can afford a ride from us when they need it most! Hummers can run from $150-275/hour.
Escalade Limousines Prices
The Escalade limousines are the most luxurious limousines available. These vehicles are available in a variety of different models, colors and options. Generally, you can expect to pay between 150-250 per hour for a rental.
Minibus Pricing
Minibuses are the most popular type of ground transportation for groups and are typically used for airport transfers and large parties. A minibus can accommodate up to 20 people, making it the most economical way to transport large groups. Minibuses come in many different sizes and styles, so you're sure to find one that suits your needs. Minibuses can run from $150-300/hour depending on the bus you reserve.
Sprinter Bus Pricing
There are many options for booking a Sprinter Bus in the US, but not all of them offer the same quality service and amenities. We offer an affordable, quality bus with all the amenities that you expect when traveling on a long trip. Sprinters have different styles, but can run from $110-240/hour. To get these rates, please contact us today to book your next Sprinter Bus rental!
Shuttle Bus Pricing
Shuttle bus pricing varies based on your specific needs, but it's important to understand that prices are based on the distance traveled and the number of passengers. For example, if you're looking at booking a shuttle bus for an hour-long trip from one city to another with just two people in your party, this would be considered a "point-to-point" ride and would cost a little bit less than an hour of service with multiple stops along the way. If you need more information about pricing for your ground transportation needs or want to discuss options with one of our friendly representatives, please contact us directly. We look forward to hearing from you!
School Bus Pricing
Our school buses are available for groups of up to 39 passengers and are equipped with a restroom, television/DVD player, climate controls and Wi-Fi. Our school bus pricing is based on the number of hours you need us. For example, if your group needs a ride from city A to city B but can only afford one hour of travel time, our hourly rate would apply. If your group needs more than one hour (two or three) however, our daily rate would apply instead so long as it is less than 24 hours in total duration.
Motorcoach Pricing
Motorcoach pricing is based on the number of passengers, the distance traveled and the number of hours you travel. The length of your trip will determine how much it costs to hire a coach bus for your group. You also have to keep in mind that there are different types of motor coaches that can be rented, such as
A mid-size motor coach (50 passenger capacity)
A full-size motor coach (60 passenger capacity)
Each type comes with its own set of amenities, but both offer comfortable seating and reliable Wi-Fi internet access so that everyone can stay connected while they're traveling together in style. Motorcoaches can run from $165-315 per hour.
Coach Bus Pricing
Coach bus pricing varies depending on the type of bus you choose, the number of passengers, and your destination. For example, a coach bus that is equipped with Wi-Fi can cost more than one without it. There are also other factors that affect coach bus pricing such as:
The time of year you travel
The total number of people in your group
If any special features like WiFi or satellite TV are included
Car Service And Sedan Pricing
We are the best ground transportation company in the USA. The cost of renting a limo or sedan varies greatly based on where you live, the time and year of your rental, as well as how far you are going. The price is also affected by minimum rates and discounts, so it's important to understand these factors before booking any service. You can expect to pay anywhere from $90-140 an hour for a sedan in some parts of the country, and as much as $190 an hour or more in other places.