Why Choose Price4Limo?
Price4Limo has been in business for over a decade and we are the best at what we do. We have a reputation for reliability, customer service, prices and reviews that is unmatched by any other tour company in the area. Our fleet of vehicles is unparalleled in its variety, from luxury limousines to sports team charters buses with custom logos and branding options. We also offer transportation services for weddings, proms and special events. Our buses will ensure that your trip is as smooth as possible no matter where you're going or how long it takes to get there
Affordable Pricing on Rentals
We offer affordable pricing on rentals. We offer a wide range of vehicles, so you can be sure that your party will have transportation that fits your needs. Our rates are the best in the industry, and we have excellent customer service to ensure that your experience with us is positive from start to finish. We also have one of the most extensive fleets in the nation, so if you need something bigger or smaller than what we currently offer, just let us know!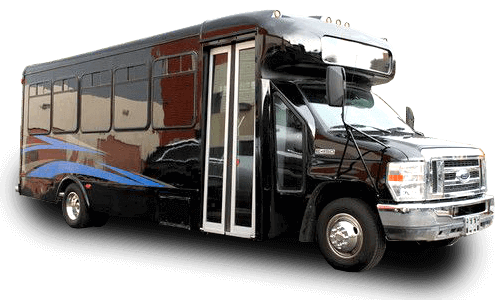 Travel To All Sporting Events In The US
Sports Team Charters has the capabilities to travel to any sporting event in the US and beyond. We can travel to any sporting event in the world, whether it's a local game or one halfway across the globe. Our charter bus service also has minibuses that are perfect for transporting large groups of people wherever they need to go! Our team is ready and willing to make your trip an unforgettable one by providing a safe, clean environment where everyone will have a great time cheering on their favorite teams!
What Are Sporting Event Party Buses?
Party buses are a great way to get to the game. They're also a great way to get home after the game. And if there's a tailgate party, you'll be able to arrive in style for that as well. Sports team charter buses are the best vehicles for sporting events because they can transport lots of people at once, but they're also more comfortable than regular buses and can even have flat screen TVs on them!
How Getting Limo Service Will Make Your Tailgate Great
When you are getting ready to head out to a game, it is important to make sure that your transportation is going to get you there on time and in style. When you use limo service instead of driving yourself or taking public transit, you can ensure that all of your needs will be met.
You can celebrate at will
There is no need for any waiting around after the game
You are not stuck with other people's schedules
Game Day Transportation
The following are some of the game day transportation services we offer to sports teams: Transportation management. This is where we, as your personal chauffeur, will pick up your team from a designated location and transport you safely to or from the venue in our luxurious vehicles. Parking lot shuttle service for fans who don't want to drive themselves or take public transportation but would still like someone else to drop them off at the stadium. We'll make sure there's plenty of room on board our limo buses so that everyone gets a comfortable ride! Tailgating food delivery—you'll have no trouble finding us because we'll be wearing our bright yellow vests with "Parking Lot Shuttle" written across the back! We can bring anything from hot dogs and hamburgers to potato salad, pico de gallo, guacamole dip....the list goes on! Just tell us what you need and tell us when you need it by using our online tools (available 24 hours per day/7 days per week), emailing us directly.
Cheer On Your Favorite Team
The first step to getting your team the win is cheering them on. That's why we offer charter bus services for all types of sporting events—from baseball and basketball games to NASCAR races, gymnastics meets, and hockey tournaments. In addition to giving you peace of mind that you'll get from using a professional limo service or charter bus service, our vehicles can provide an extra level of comfort and convenience when you're traveling with friends or family members who would like some space to relax during their trip. Our buses have plenty of room for everyone in your party to sit together with plenty of legroom for each passenger! Whether you're celebrating a special event like graduation or just want somewhere fun for your kids' birthday party (or both), we will make sure that every member of your group has an unforgettable experience on our bus!
Sports Teams We Service
We serve all sports teams, and we can help with any type of sporting event. Whether it's a high school football game or a professional baseball game, we have the vehicles to transport your team safely and comfortably. No matter what kind of transportation you need — whether it's for an occasion such as a wedding, anniversary or birthday party; or just simply taking your group out for dinner after practice — we will make sure everyone arrives safely at their destination. We also offer luxury limo buses for larger groups traveling together.
Our Fleet of Limousines and Party Buses
Our fleet of limousines and party buses includes: Limousines - We use only the best quality vehicles. Our limousines are available in different sizes, with fully-equipped bars, televisions and sound systems. All of our limos have Wi-Fi access so you can stay connected while on the road. Party Buses - Our fleet includes a variety of party buses for large groups. Our party bus rentals include LED lighting throughout the interior and exterior, flat screen TVs and premium audio systems for your entertainment needs. The buses also come equipped with dance floors or stages that make these vehicles perfect for any occasion! Charter Bus Rental - Need transportation for your group? Our charter bus rentals are available to take you anywhere you need to go in comfort and style! We have a variety of different sized charter buses depending on how many people will be traveling together as well as luxury vans if you're looking for something more compact but still want all the amenities included in our other rental options (iPad/smartphone chargers, Wi-Fi access). Any trip taken with us will be one worth remembering!
Which Sports Team Bus Rental Is Right For My Group?
There are two main kinds of sports team bus rentals: Party Buses: If you're looking for a fun, party-style experience, these are the best option. These buses have an upscale interior and usually feature large flat screen TVs. They can even be booked with a built-in DJ booth and dance floor! Mini Buses: If you want more space (and possibly more privacy) than a limo can offer, then consider renting these mini buses. They offer plenty of seating space for everyone in your group and come with all the amenities that bigger models do—they just don't go quite as far or look quite as fancy. Either way, Price4Limo has plenty of options for those who need to get their entire team from point A to point B safely while on their way to play!
Getting Started
Price4Limo is a premier transportation company that provides the highest quality service to our customers. We offer a variety of vehicles for any occasion, including: Mini buses, which can carry up to 50 people and are great for bachelor parties and sporting events where you need extra room. Limousines, offering seating for up to 10 passengers and providing privacy during your trip or event. Party buses that can seat up to 55 people and provide entertainment with flat screen TVs, surround sound systems, dance floors and other luxuries.
Most Popular Sporting Events In The USA
There are a number of different sporting events that attract all kinds of people from all around the world. The most popular and well-known events include:
Super Bowl - The NFL's championship game (the most watched television event in the US)
World Series - MLB's championship series
Stanley Cup - NHL's playoff tournament and trophy awarded to winners of each season's play-offs (similar to English FA Cup)
Olympics - An international multi-sport event featuring summer/winter sports and held once every four years by International Olympic Committee
Our Pricing and Rates Explained
We offer three different hourly rates and a flat rate pricing structure. The first hourly rate is our most common, but it can vary depending on the size of your group. For example, if you have a group of 10-15 people traveling in an SUV or minivan with luggage and bags, we will charge $100-200+ per hour for our services. Our second hourly rate is designed to accommodate those who are interested in having their own personal chauffeur for the day or evening. This option offers superior service at a discounted price because there are no other parties sharing that vehicle with you during your trip! It also provides privacy for meetings between two parties as well as privacy when using mobile devices on board so no one else hears what you're saying or sees what's going on on those screens (we won't judge). The cost of this luxury service depends on which kind of vehicle is chosen but generally falls between $200-$300 per hour depending on its level of luxury features such as leather seats/interior trimming accents/leather headrests/massage chairs etc...