Prom Limo Service
Price4Limo offers different kinds of prom party bus and limousine packages throughout the entire United States. If you are attending a prom, or even a homecoming dance, we have something for you. Riding with all of your friends to the dance in one of our vehicles is something you don't want to miss out on!
Our prices are as low as they have ever been and booking has never been easier. To see what vehicles we have available and compare pricing, fill out the form above or call us. Each vehicle is unique and has its own feature and amenities so make sure to look through those and find the best one for you. Booking with us is the right choice. You will get a fun, safe vehicle for prom at an affordable price, with excellent service. You can't beat that!
Ready to find your prom limo or party bus? It will only take you 30 seconds or less to fill out the form and generate quotes showing everything that we have available at the time.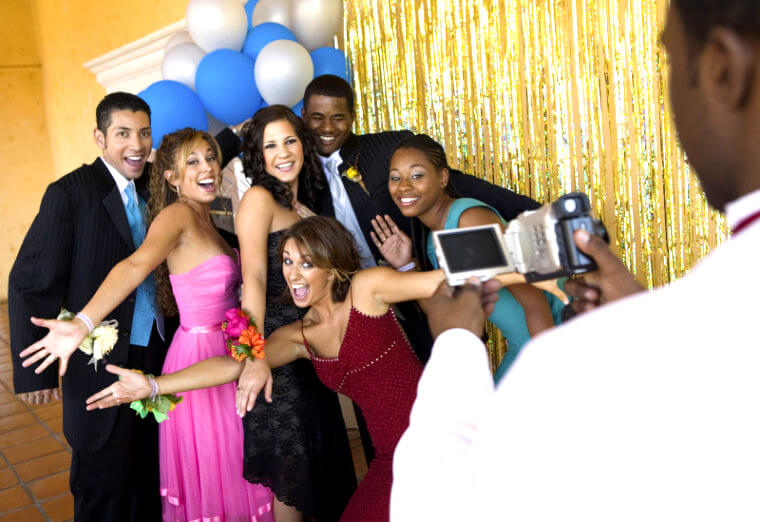 ---
Prom Limos & Party Bus Rentals Near Me
Booking one of our party buses or limousines will make prom a night you will never forget. We have a variety of different vehicles available near you. We have traditional options, along with more prestigious options. Some of our exclusive vehicles are Cadillac Escalades, Hummer Limos, Ford Excursions, Chrysler 300s, Lexus, Mercedes-Benz, and BMWs to name a few. To check and see what we have, give us a call or fill out the form above. If you are having trouble or need help finding the best option, we are here to help. Chat with us and let us know what we can do to help you.
As the cost of party bus rentals of our agency is reasonable you can avail of different coaches or buses for hire. For instance, you could hire from motor coaches, shuttle buses, charter buses and passenger party buses. These can accommodate passengers from 14 to 50 in number. If you are looking to hire a coach for a prom party, you will find different party amenities for hire as well. Our rides are also great for birthdays and concerts!
Book one of our limos and premier rentals through our limo service. There are exclusive cars and limos for hire such as the Cadillac Escalade, Hummer Limos, Ford Excursion, Chrysler 300, Lexus, Mercedes-Benz, BMW, and others. These rides are ideal for weddings and other special occasions.
If you and your friends form a small group, book one of our shuttle buses or limos. These can accommodate people from 2 to 14 in number. They are ideal for prom night rides as well.
Prom & Homecoming Limo Service Prices
We offer reasonable and affordable prices for most of our party buses and limos for hire. There are different prom and homecoming packages offered, so make sure to give us a call or generate a quote online to see what is being offered. Make sure to take advantage of our discounts available for certain limousines and buses. Rates depend on the number of seats, hours of hire, distance to cover, as well as availability so prices will vary.