Why Choose a Pub Crawl Shuttle With Price4Limo?
Our vehicles come equipped with state-of-the-art technology so you can be sure your guests will enjoy riding with us. They also have comfortable seating areas that are perfect for relaxing after a long day of festivities. The prices are reasonable too—you won't find them lower anywhere else! We also offer limousines and party buses if you want something bigger or more extravagant than our standard shuttle services. We even provide entertainment options such as TVs/DVD players or karaoke machines so you can keep your party going throughout the whole trip!
Best Party Bus Rentals for Pub Crawl Service
We have the best party bus rentals for pub crawl service. We have the best limo rentals for pub crawl service. We have the best charter bus rentals for pub crawl service. We also provide transportation to prom parties and other special events, including bachelor/bachelorette parties. Call now!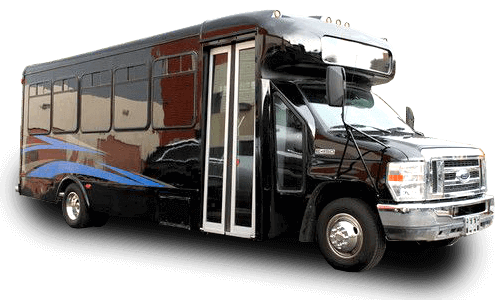 Accommodate Everyone
There is no need to worry if your group is larger than expected. We do not have a maximum capacity, and we can accommodate groups of all sizes. Our vehicles are equipped with the latest amenities to ensure that everyone has a comfortable trip. We offer limousine rentals in Toronto, as well as party bus rentals for weddings or other special events. For more information about our fleet of vehicles and services, please contact us today!
We Will Be Your DD
When it's time to get out of the car and take in some of your city's sights, you can rely on us to be your designated driver. We'll get you from place to place safely and easily, so that you can enjoy yourself without worrying about getting behind the wheel or any other potential dangers. On top of that, we'll make sure that everyone inside our vehicles stays safe as well! We understand that sometimes people will choose not to drink alcohol when they're going out with friends or at an event—but thanks to our limousine party buses, those passengers won't need to worry about being left behind just because they choose not to drink. With our buses and party busses available for rent in Raleigh (and surrounding areas), we work hard to keep things fun for everyone involved no matter what preferences they may have!
Travel Comfortably To The Bars
We are here to ensure that you get to the bars on time and in style. Your group will be able to travel safely and comfortably with us, so that you can enjoy the best part of your night out: drinking. We can take care of all the logistics so that you don't have to worry about anything besides getting ready for your night out! As soon as we pick up our customers, we'll begin tailoring the ride they experience based on their preferences. Some people may want a bar inside their limousine; others might prefer an open bar outside of it! Either way, we're happy to accommodate whatever requests our customers make along the way.
Affordable Pricing on Rentals
We offer a fair and reasonable pricing structure for our rentals. We want to make sure that you get the best value for your money, so we offer transparent and straightforward prices on all of our vehicles. Our pricing is simple, too: it's easy to understand, with no hidden fees or extra costs. We also have affordable rates on our limousines (ranging from $125-$200 per hour) and party buses ($150-$200+ per hour). So if you're looking for an affordable option with no strings attached, give us a call!
How Getting Transportation Makes Your Pub Crawl Drop Off Great
When you're planning your Pub Crawl, you want to make sure everything is as easy and organized as possible. This includes how you get from bar to bar. That's why we offer private limousine and party bus rentals for our customers. It's such a huge advantage to have transportation provided by us when your Pub Crawl is over! With us, getting picked up at the end of your great night out isn't an issue anymore. You won't have to worry about trying to cram everyone into one car or find taxis that are willing to drop everyone off at their houses when they've had too much fun on their own—you just sit back in comfort and enjoy the ride home with our buses. And when you arrive at your final destination (or even if it was halfway through), there's no hassle of getting out of the vehicle because we can simply let everyone off wherever they need to go so they can head straight home after partying all night long with friends or family members who may not live anywhere near each other otherwise!
How about renting a limo and having your own pub crawl party?
How about renting a limo and having your own pub crawl party? Our limo rentals are great for group transportation, whether you are traveling to the airport or heading out on the town. A limo rental is also a great way to travel in style and comfort.
Which Vehicle Is Right For My Group?
The best way to determine what vehicle is right for your group is by taking a look at the number of passengers, and vehicles that will be in your group. The maximum number of passengers in any party bus or limousine is 18, including driver(s), which makes these vehicles great for large groups of friends or family traveling together. If you have more than 18 people attending your event and are looking for something bigger than a party bus or limo, then renting multiple vehicles may be the best option for you. However, if it's just one person who needs transportation to and from an event on their own (without other passengers joining them), we suggest renting a car service instead since this type of service typically costs less than hiring both a car owner plus driver.
Steps To Rent Your Limo, Party Bus, or Charter Bus
Find your location - You can locate the limousine, party bus, or charter bus rental company nearest to you by using our map search tool. Simply type
in your city and state and press enter! You can even filter the results by vehicle size if you are looking for something specific like a 15 passenger limo in Orlando FL. Once you have found a location that is close enough to book with us we recommend calling them right away so they can put aside an appropriate vehicle for your needs. We always recommend booking as early as possible especially if you have multiple people in mind who will be participating in this exciting activity together!
Our Pricing and Rates Explained
The pricing of our pub crawl limo or party bus rentals is based on two factors: the number of hours and the number of passengers. To get an accurate quote for your event, please fill out our online form with all your information. How many hours do you need? We can provide service for as little as 2 hours up to 10 hours (or more!). The minimum rental time is 3 hours and the maximum is 10 hours. How many people will be riding in each vehicle? Our vehicles hold between 8 and 20 passengers comfortably, depending on which arrangement works best for you. You can also charter multiple vehicles if there are more than 20 people in your group who want to ride together! This ensures everyone has enough breathing room while still having fun together.