Top-Rated Airport Shuttle Service
When you're traveling, you want to be able to focus on the important things on your way to your next destination. But with all the planning that goes into getting from point A to point B, it can be easy to forget about something as simple as transportation. With Price4Limo though, you can rest assured that your transportation needs have been taken care of—from beginning to end. With the click of a button, our online reservations will seamlessly transport you to any private or local airport so you never have to worry about missing your flight again. And with our unbeatable around-the-clock chauffeured transportation options and unbeatable prices, we make sure that you get where you need to go in comfort and style.
At Price4Limo, we strive to be the best in offering unparalleled ground transportation service. We rely on our attention to detail, and our commitment to you, to meet all your specific needs. We promise to have your back, whether you need help coordinating a simple airport transfer or planning a recurring, complex shuttle. Contact us at any time with questions or concerns—we'll do everything we can to make sure that whatever happens next is exactly what you want.
Why Choose Price4Limo
Price4Limo is a bus and limousine booking company that connects you with the best transportation providers throughout the country. We know that airport transportation can be a stressful experience, especially if you're trying to find reliable and affordable options. That's why try to make your life easier by connecting you with a network of amazing providers. Our network of trusted suppliers includes not only limousine services but also vans, buses, and other vehicles that can accommodate groups of any size.
Transparent Pricing.
At Price4Limo, we believe that you should know exactly what you're paying for before you book. That's why we've created an online booking tool that allows you to instantly get a quote without needing to create an account or give us your email address. Our transparent pricing gives you more control over the cost of your airport transportation service. With us, there are no hidden fees and no surprises—you can book your airport transportation service and know exactly what it will cost before you even click "Book."
Nationwide Coverage.
When you call Price4Limo, you're choosing a transportation service that can connect you with a ride to any airport in the country. We understand that some airports are easy to reach and others are not, but we want you to know that we will work with you to get you where you need to go. We have nationwide coverage and can provide transportation for flights originating in any state, so we'll find a way to get you there safely and efficiently.
24/7 Availability.
Planes leave at all hours, and so does our network of vehicles. Even if you're catching a red-eye flight, we'll have a car waiting for you at the airport.
Convenient and Affordable.
With Price4Limo, you can get on demand airport transportation when you need it. You can customize your experience to fit the desires of your group—from stackable Wi-Fi and power outlets for vacation travelers to luxury leather seating for business executives. The choice is yours.
Seamless Point-to-Point Service.
When you need to get somewhere, Price4Limo is there to help. Whether you need airport transportation or a ride to an event, we're here to make sure your trip is as seamless and stress-free as possible. Just tell us where to pick up and where you're headed to get your trip planned out.
Hourly Service.
Sometimes you need more than transportation to and from the airport. You need someone who can handle your trip how you like it, and that's where we come in. At Price4Limo, our hourly service allows you to rent a bus or limo for a specified amount of time so that you can do whatever it is that needs doing while still having the transportation piece taken care of.
Door-To-Door Pick-ups.
We believe in treating our customers how we want to be treated. That's why we offer door-to-door service for all of our customers, picking you up at your home or office and dropping you off right at the gate.
Simple Reservations.
With our online reservation page, booking is painless and takes just minutes. You can book through our online reservations page or give us a call at 866-265-5479 if you need help getting set up. We'll get your ride squared away in no time.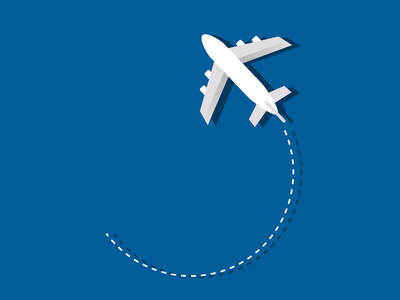 Need A Sedan/SUV? Rent Airport Car Service
When you need a ride to or from the airport, you're probably looking for a professional and dependable service. With Price4Limo, you can rest assured that your trip will be comfortable and worry-free. We offer a wide range of options to meet your needs, whether you need something small and simple, or something luxurious and extravagant. Our airport car service is ideal for smaller groups of 3-6 people with limited amounts of luggage. The most popular options include the Cadillac XTS, Lincoln MKT Town Car, Cadillac Escalade SUV and Chevy Suburban SUV. We also offer a number of Mercedes S-Class vehicles at various price points so that everyone can enjoy luxury travel. We understand that when it comes to getting around town or traveling internationally, every dollar counts—which is why we take great care in finding the perfect vehicle for each customer's needs. Whether it's an executive sedan or full-size SUV, our fleet is suited for any occasion or budget.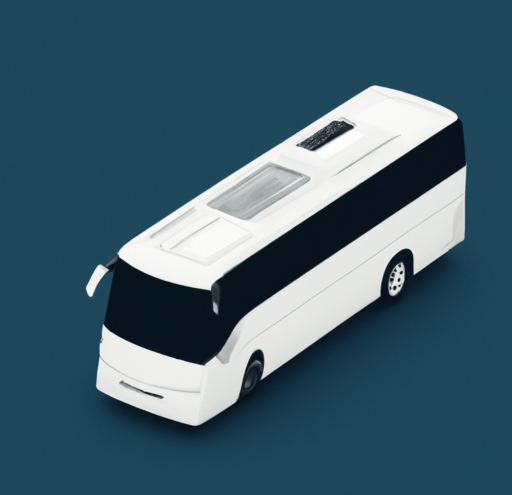 Traveling With Lots of Luggage? Choose An Airport Bus
Charter buses can hold up to 56 passengers and offer overhead and undercarriage compartments to fit your bags—perfect if you have 20-50 people who each have multiple bags. This is the preferred transportation method for when you are traveling internationally with a large group. If you need a smaller bus, you can opt for a minibus which carries 15-35 people and comes at a lower price. Call us today at 866-265-5479 and speak with one of our friendly representatives who will be more than happy to help you find what works best for your unique situation.
Looking For Luxury? Book Airport Limo Service
When you're traveling, it's important to be comfortable, but it's also important to look good. And if you're headed to an airport, your mode of transportation needs to be classier than a taxi or Uber—and if you want to impress your clients or colleagues, it needs to be even more extravagant. That's why we offer the best airport limo services around. We have all sorts of different options—including Hummer limos and Lincoln limos—that you can request with just one call. We know that when it comes down to it, it's not about the cost—it's about what makes you feel good about yourself and what makes your trip special. That's why we work hard every day to make sure our customers get exactly what they need when they book with Price4Limo: an experience that makes them feel like kings or queens.
Our Service Includes
Your airport transportation service can be customized to suit your needs. We offer:
Pickup & Drop Off. We will pick you up upon your arrival, and we'll also ensure that you get back to the airport on time for your flight's departure.
Airport Meet & Greet Services. You don't have to wait in line at the airport anymore—our affiliate companies can handle all of the formalities of picking up your luggage so that you can arrive at your destination free from stress or worry.
Business Class Transfers. Get luxury transportation for groups of high end travelers, with first-class amenities like leather seats and complimentary Wi-Fi. We offer 24/7 service 365 days a year so no matter what time it is or where you need to go, there will always be someone ready to help out.
Private Transportation. Forget Uber and other taxi services. Rent out your own personal vehicle and travel on your own terms. Price4Limo will pick you up from the airport, take you to your destination, and get you back to the airport in a private vehicle rental.
Where We Go
We offer airport transportation to all major and regional airports, as well as FBOs (fixed-base operators). With a network of vehicles in every city, there's no limit to where we can go.
| Airport Name | IATA Code | State | Major cities served |
| --- | --- | --- | --- |
| Hartsfield–Jackson Atlanta International Airport | ATL | Georgia | Atlanta |
| Los Angeles International Airport | LAX | California | Los Angeles |
| Chicago O'Hare International Airport | ORD | Illinois | Chicago |
| Dallas/Fort Worth International Airport | DFW | Texas | Dallas/Fort Worth |
| Denver International Airport | DEN | Colorado | Denver |
| John F. Kennedy International Airport | JFK | New York | New York |
| San Francisco International Airport | SFO | California | San Francisco |
| Seattle-Tacoma International Airport | SEA | Washington | Seattle |
| Orlando International Airport | MCO | Florida | Orlando |
| Harry Reid International Airport | LAS | Nevada | Las Vegas |
| Charlotte-Douglas International Airport | CLT | North Carolina | Charlotte |
| Newark Liberty International Airport | EWR | New Jersey | Newark |
| Phoenix Sky Harbor International Airport | PHX | Arizona | Phoenix |
| George Bush Intercontinental Airport | IAH | Texas | Houston |
| Miami International Airport | MIA | Florida | Miami |
| Boston Logan International Airport | BOS | Massachusetts | Boston |
| Minneapolis-Saint Paul International Airport | MSP | Minnesota | Minneapolis |
| Detroit Metropolitan Airport | DTW | Michigan | Detroit |
| Fort Lauderdale-Hollywood International Airport | FLL | Florida | Fort Lauderdale |
| Philadelphia International Airport | PHL | Pennsylvania | Philadelphia |
| New York LaGuardia Airport | LGA | New York | New York |
| Baltimore/Washington International Airport | BWI | Maryland | Baltimore & Washington, D.C. |
| Salt Lake City International Airport | SLC | Utah | Salt Lake City |
| San Diego International Airport | SAN | California | San Diego |
| Washington Dulles International Airport | IAD | Virginia | Washington, D.C. |
| Ronald Reagan Washington National Airport | DCA | Virginia | Arlington |
| Tampa International Airport | TPA | Florida | Tampa |
| Chicago Midway International Airport | MDW | Illinois | Chicago |
| Daniel K. Inouye International Airport | HNL | Hawaii | Honolulu |
| Portland International Airport | PDX | Oregon | Portland |
| Nashville International Airport | BNA | Tennessee | Nashville |
| Austin–Bergstrom International Airport | AUS | Texas | Austin |
| Dallas Love Field | DAL | Texas | Dallas |
| St. Louis Lambert International Airport | STL | Missouri | St Louis |
| Norman Y. Mineta San Jose International Airport | SJC | California | San Jose |
| William P. Hobby Airport | HOU | Texas | Houston |
| Raleigh-Durham International Airport | RDU | North Carolina | Raleigh |
| Louis Armstrong New Orleans International Airport | MSY | Louisiana | New Orleans |
| Oakland International Airport | OAK | California | Oakland |
| Sacramento International Airport | SMF | California | Sacramento |
| Kansas City International Airport | MCI | Missouri | Kansas City |
| John Wayne Airport | SNA | California | Santa Ana |
| Fort Myers International Airport | RSW | Florida | Fort Myers |
| San Antonio International Airport | SAT | Texas | San Antonio |
| Cleveland Hopkins International Airport | CLE | Ohio | Cleveland |
| Indianapolis International Airport | IND | Indiana | Indianapolis |
| Pittsburgh International Airport | PIT | Pennsylvania | Pittsburgh |
| Cincinnati/Northern Kentucky International Airport | CVG | Ohio/Kentucky | Cincinnati/Covington |
| John Glenn Columbus International Airport | CMH | Ohio | Columbus |
| Kahului Airport | OGG | Hawaii | Kahului |
| Jacksonville International Airport | JAX | Florida | Jacksonville |
| Palm Beach International Airport | PBI | Florida | Palm Beach |
| General Mitchell International Airport | MKE | Wisconsin | Milwaukee |
| Bradley International Airport | BDL | Connecticut | Hartford |
| Hollywood Burbank Airport | BUR | California | Burbank |
| Ontario International Airport | ONT | California | Ontario |
| Ted Stevens Anchorage International Airport | ANC | Alaska | Anchorage |
| Albuquerque International Sunport | ABQ | New Mexico | Albuquerque |
| Omaha Eppley Airfield | OMA | Nebraska | Omaha |
| Buffalo Niagara International Airport | BUF | New York | Buffalo |
| Charleston International Airport | CHS | South Carolina | Charleston |
| Memphis International Airport | MEM | Tennessee | Memphis |
| Richmond International Airport | RIC | Virginia | Richmond |