New York Charter Bus, Limo Service, and Party Bus Rentals
You won't find a better selection for limos, charter and party buses in New York than at Price4Limo. Complete the form to view vehicles available in your area.
New York is one of the most amazing cities in the United States. It's called the "Empire State," and to this day, it still inspires awe and wonder. This city offers an array of attractions for everyone, but you don't want to travel without a great ride for your New York adventures. Price4Limo is here to provide you with different types of transportation services and limos, charter buses, and party buses so that your New York trip can be more fun and memorable.
Traveling with a large party? View our New York charter buses
Party Buses New York
Price4Limo is a leading provider of charter bus rental in New York. Our knowledgeable staff will assist you with your transportation needs and provide helpful tips for your upcoming trip to New York City. We offer one-way or round-trip services for all your trips to the city. Whether you are traveling by yourself or with a group, we have the perfect vehicle for you! Our fleet includes luxury sedans, SUV's and limousines that are fully equipped with TV/DVD players for each passenger as well as leather seating and crystal chandeliers. You will travel in style from pick up point to destination whether it is JFK Airport or LaGuardia Airport or any other popular tourist attractions like Times Square, Rockefeller Center and much more! Party buses are the perfect way to bring your friends together for a night out in New York. Whether you're celebrating your bachelor party, birthday or just want to enjoy an evening with your closest friends, our party buses will be sure to make it a night to remember. Party buses can also be used for other occasions such as sporting events, concerts and festivals! If you are looking for something fun and exciting then look no further than Price4Limo's Party Buses New York.
View our selection of party bus rentals, limousines, charter buses & more available in New York. See what vehicles are available near you by looking for your city or town in the list of cities below.
New York Limousines
Price4Limo can provide you with limousine service in New York City, at prices that will make you love this city even more. We have the best limo rental specials available anywhere. You won't find a better deal than what we offer here at Price4Limo! Our fleet of vehicles includes luxury sedans, stretch SUVs and vans for up to 14 passengers. Our limos are happy to take your group on an adventure through Manhattan or around town. They will show you all the best things to see and do in New York City! Take a ride in one of our amazing party bus rental or limo rentals for your next significant event. Pull up at your favorite team's arena in fashion. Hire a limousine rental for homecoming at a budget-friendly hourly price. If you are going to need airport drop-off services our limos or car services will transport you there on time. A bus rental will make a dull day on the city into monumental event. When you are getting married and need wedding transportation see our limousines we have available for your special event.
Charter Bus Rental Company In New York
Price4Limo is a full-service charter bus rental company in New York. We provide charter buses, limousines, and party buses to all of New York City and the surrounding areas. Whether you're traveling to a sporting event, music tour or wedding; Price4Limo has the vehicles to get you there safely and comfortably. Our fleet of vehicles includes our signature bus rental that seats up to 56 passengers with room for dancing!
The Empire State of New York is home to the most populous city in the country, New York City. The possibilities for activities are endless in NYC from the numerous shows on Broadway to Central Park. You can find something to do here no matter the time of day. In addition to New York City the state has many large cities including the state capital Albany, Syracuse, and Buffalo. Long Island is a popular vacation destination with multiple beaches, resorts and high end living.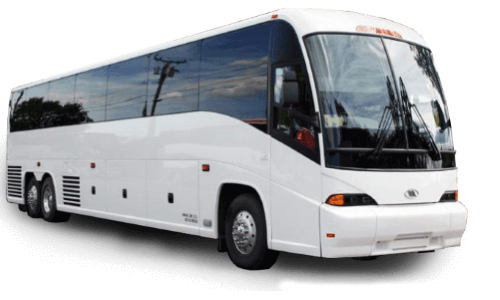 Luxury Charter Buses
Charter Buses are a great way to travel in comfort and style. If you are interested in learning more about what Charter Buses have to offer, please feel free to look at our selection of charter buses and choose the one that best fits your needs. The price of a Charter Bus depends on several different factors, including the location you are renting from, the model of vehicle, the number of miles traveled and the number of days you need it for.
Charter Bus Pricing Explained
Pricing is based on the number of passengers, number of stops and distance traveled. Our standard pricing for a charter bus rental trip is about $250 per hour depending on availability.

Minibus Rentals
Minibuses are great for transporting large groups of people. We have a selection of minibus rentals to choose from that range in size, style and color. If you're looking for a minibus rental with plenty of room to fit your entire family or group, we've got you covered! Minibuses are available in a range of sizes so you can transport up to 33 passengers comfortably. Whether you need the space for your entire dance team or just want something spacious enough to bring along a few friends on an adventure, we've got the perfect vehicle for you. Minibuses also come with Bluetooth capabilities so that everyone can stay connected during their trip!
Mini Bus Pricing Explained
Mini buses are the most affordable way to provide transportation for large groups of people. Our mini bus pricing is based on the number of passengers, the distance of the trip, and the time of day. Mini buses are perfect for weddings, bachelor parties and other special events where you need to get from point A to point B in style.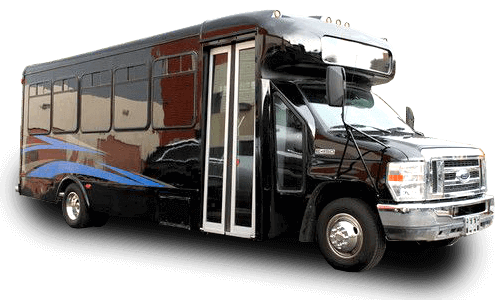 Luxury Party Bus Options
Here at Price4Limo, we have a wide selection of premium party buses available for rent. Our limousine sprinters and minibuses are perfect if you're looking to get somewhere in style while enjoying an excellent view of the city. If you want something a little more spacious, then our charter bus rentals are just what you need!
Party Bus Pricing Explained
The size of party bus you choose will determine its price. The smallest party buses can accommodate up to 14 passengers, while larger ones can hold up to 30. When looking at the cost per hour, remember that the minimum time you'll be renting the vehicle is one hour. The location of your rental also affects pricing: if you're going to be traveling into New York City and parking at an event venue or hotel, your price will be higher than if you're simply picking up people who live in town and dropping them off at their homes.

Motorcoaches For Hire
Motorcoaches are a great option for large groups, corporate events, and family reunions. They are less expensive than charter buses and offer more seating space. The coach can be rented by the hour or for an entire day. For larger groups of people with different agendas, motorcoaches are often better than charter buses because they offer so much more room to move around inside of them. With added amenities like restrooms and air conditioning units along with the possibility of having enough space left over to carry luggage or groceries makes this type of transportation ideal for any occasion you have planned out on your trip!
Motorcoach Pricing Explained
Motorcoach pricing is calculated differently depending on the size of the bus. The price per hour is based on a minimum 4-hour rental period and increases with each additional hour. If a motorcoach requires fuel, this is included in the hourly rate and will be added to the total price of your rental. Tolls are also an additional expense that you may incur during your trip; these are automatically added to all motorcoach rentals.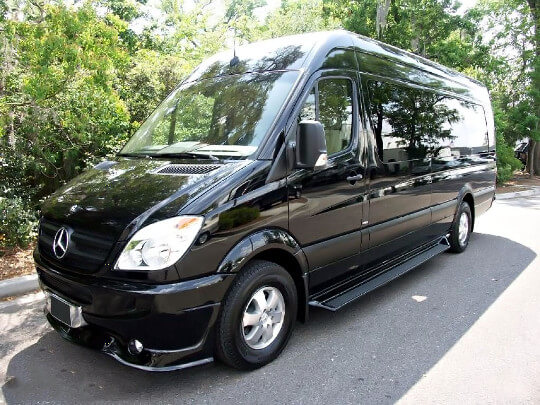 Sprinter Limo Rentals
selection of limo sprinter rentals is one of the largest in New York City. Whether you need to charter a few limousines or rent a full fleet of party buses, we have options to fit any budget and size. We also offer several different sizes and colors in our rental vehicles. Our smallest cars are the luxury sedans that come with leather seats and ample leg room for all passengers; these small-sized cars make it easy to navigate through traffic jams and congested streets during rush hour without sacrificing comfort or style. On the other hand, if you're looking for something even bigger than an SUV, then we have 16 passenger party buses available for your next event!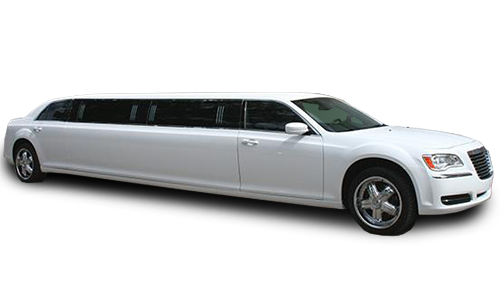 Luxury Limousine Options
We have a selection of limousines, SUVs and vans that can accommodate from 4 to 20 passengers. Our fleet includes the Lincoln Navigator, Cadillac Escalade and Lincoln MKT Town Car. If you need something larger than that we also offer 12 passenger Sprinter Vans for charter bus rentals. Our selection includes: stretch Lincoln Navigators that can accommodate up to 15 people; Cadillac Escalades which hold up to eight passengers; top-of-the-line Hummer H2's designed especially for transporting groups of 15 people or more; Chrysler 300C sedans with seating capacity of up to six passengers; and sleek black Escalade ESV models that carry up to nine passengers comfortably! We also have an exceptional selection of hybrid vehicles including Toyota Prius C hybrids and Ford Fusion Energi plug-in hybrids as well as fully electric Tesla Model S sedans featuring seating capacity from four passengers all the way up through seven passenger seats (depending on which model).
Luxury Limo Pricing Explained
How much does a limo cost? The short answer to this question is: It depends on what kind of service you need. If you are looking for a limousine that can accommodate twenty people, the price will be higher than if you only need space for four passengers. With Price4Limo, we can help you plan your transportation needs and budget so that you get the best value for your money. We have over 200 vehicles in our fleet including party buses, SUV's and luxury sedans that will meet all of your special occasion transportation requirements.
Hummer Limo Rentals
We offer a variety of Hummer limo rentals and are confident that you will find the perfect vehicle for your event. These vehicles are great for weddings, proms, parties and corporate events. They can also be used for bachelor parties that want to stretch their budget a bit further than our regular party buses.
Hummer Limo Pricing Explained
We offer Hummer limo rentals that will help you enhance your special occasion with style and elegance. Have a night out on the town or a wedding to attend, our hummers are perfect for transporting you around town in style. Whether it's birthday, bachelor party, bachelorette party or just an evening out on the town, consider renting a limousine from Price4Limo! Enjoying the best of New York City with friends and family is easy when you travel by custom-designed limo from Price4Limo!
There are many things to do in New York, the city that never sleeps. Adventurers know that they can always go out and brave the concrete jungle no matter where they are. From Broadway shows to seeing a Yankees game, there is always something going on in the city of New York. One of the best ways to explore this great city is by traveling with our company's charter bus, limo service, or party bus rentals for your next trip. Here are some of the best places to visit with our transportation services:
Madison Square Garden
Madison Square Garden is a multi-purpose indoor arena in Midtown Manhattan, New York City, located between Seventh and Eighth Avenues from 31st to 33rd Streets. It is the oldest major sporting facility in the New York metropolitan area and has been the home arena of the New York Knicks of the National Basketball Association (NBA), and sporadically hosts concerts as well as professional boxing matches.
Yankee Stadium
Yankee Stadium is one of the most famous stadiums in American sports history, and it's also home to the New York Yankees. Opened in 2009, this impressive venue has a capacity of over 50,000 and a retractable roof that allows fans to enjoy baseball games year-round. The stadium was originally built as part of a plan to build several new venues for New York City's Major League Baseball teams; however, only one other stadium was constructed (Citi Field).
Citi Field
Citi Field is a stadium in Flushing, Queens that serves as the home of the New York Mets baseball team. It was built to replace Shea Stadium, which had been the home of the team since 1964. Citi Field opened in 2009 and has since received several accolades for its design and sustainability. The stadium also houses other amenities such as a pool, locker rooms and more!
Nassau Coliseum
With a capacity of 13,000, the Nassau Coliseum is home to both the New York Islanders and Long Island Nets. The arena was originally constructed in 1972 and has been renovated four times since then. If you love NHL hockey, this is your chance to take in an Islanders game from one of the best seats in the house!
Barclays Center
Barclays Center is located in Brooklyn, NY and is the home of both the Brooklyn Nets basketball team and New York Islanders ice hockey team. It has a capacity of 18,000 people and hosts many concerts, family shows, events as well as private events.
MetLife Stadium
MetLife Stadium is a multi-purpose stadium in East Rutherford, New Jersey, United States, owned by the New York Giants and New York Jets of the National Football League. It is located in MetLife Stadium was opened on April 10th 2010 and serves as the home of both teams.
Resorts World Casino New York City
Resorts World Casino New York City is located in the heart of the Big Apple, just a few blocks from Times Square. This premier destination for gaming, entertainment and luxury offers over 100,000 square feet of gaming space featuring 1,200 slot machines and 70 table games. In addition to their casino offerings, Resorts World has a full-service spa and salon as well as two restaurants: Koi & Grill and Japonais Steakhouse.
Empire City Casino at Yonkers Raceway
Located at the front door of this New York casino is the Silver Class Gaming Room, which hosts games like Blackjack, Pai Gow Poker, and Craps. The Gold Class Gaming Room is also available for guests to enjoy their favorite table games while watching TV or listening to music on in-house entertainment.
Sports Games To See in New York
There are plenty of sports games to see in New York. You can catch the Knicks or Rangers at Madison Square Garden, the Yankees at Yankee Stadium, or Mets and Islanders at Citi Field and Nassau Coliseum. If you're looking for a more intimate setting, however, head over to Barclays Center! You can also try out Resorts World Casino New York City or Empire City Casino at Yonkers Raceway for some gambling fun!
Popular Cities in New York To Visit With A Bus Rental
New York City is one of the most visited cities in America. In fact, it's so popular that it makes up a large percentage of the country's population. New York City is home to some of America's most famous landmarks and tourist attractions including Times Square, Central Park and Grand Central Station. You can also catch Broadway shows like Wicked or Hamilton: An American Musical at one of many theaters throughout Manhattan or catch an NFL game between two teams like Jets vs Giants or Jets vs Jets (yes there are actually two teams called "Jets"). If you're looking for something more offbeat but equally exciting try Big Apple Circus or Coney Island Amusement Park!
Best Attractions in New York
New York is famous for its iconic sights, from the Statue of Liberty to Central Park. If you're looking for some of New York's best attractions, consider checking out one of these locations:
The Empire State Building

Madison Square Garden

MetLife Stadium

Yankee Stadium
The city has a long history and plenty of things to do with your family or friends. It's also home to some pretty spectacular landmarks like the Statue of Liberty, which was designed by French sculptor Frédéric Auguste Bartholdi and dedicated in 1886 as a symbol of friendship between France and the United States. If you're looking for something more modern, check out Citi Field—home turf for Major League Baseball team New York Mets—or Barclays Center—home court for NBA team Brooklyn Nets.
Airports We Service in New York
New York is the most populous city in the United States, and its airport system can get a little confusing. That's why we're here to help you navigate it all and make sure that your trip goes smoothly. Here are some of the airports that we service: John F Kennedy Airport (JFK), Newark Liberty International Airport (EWR), Westchester County Airport (HPN), Teterboro Airport (TEB), Islip MacArthur Airport (ISP), Stewart International Airport.
Price 4 Limo is a nationwide marketplace where independently owned transportation companies compete for your business!