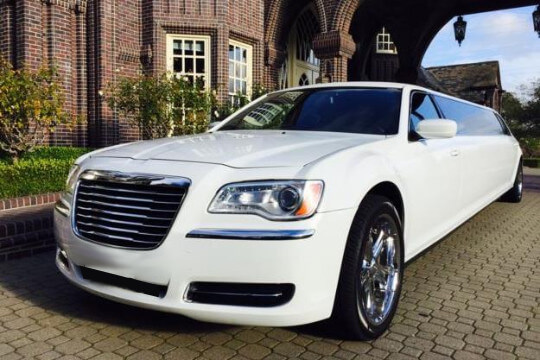 Exceptional service begins right here. Boasting a splendid collection of Chrysler stretch limousines, we take pride in delivering unmatched service quality. These distinctive vehicles come equipped with an array of incredible amenities, including leather seating, premium sound systems, LCD screens, fully stocked bars, and so much more. Whether you're commemorating an anniversary or simply seeking added luxury for your upcoming journey, we've got your back. Our goal is to make your experience truly memorable.
Price4Limo provides round-the-clock, dependable ground transportation, connecting you with a nationwide network of local companies to choose your ideal ride. Explore Chrysler 300 limos through images, pricing, and features to discover your perfect vehicle.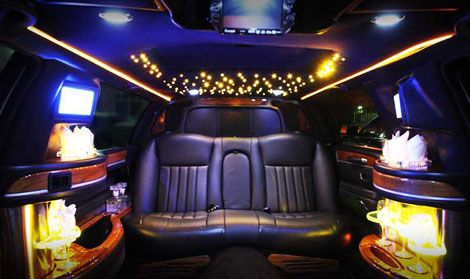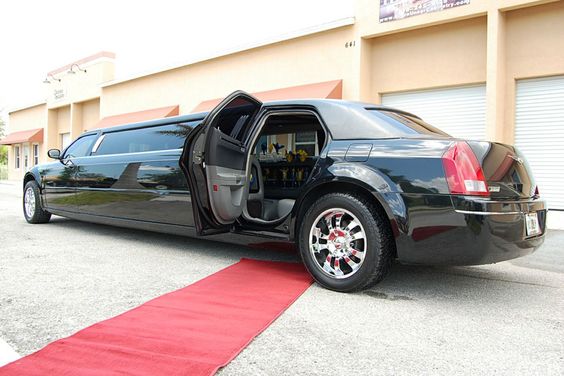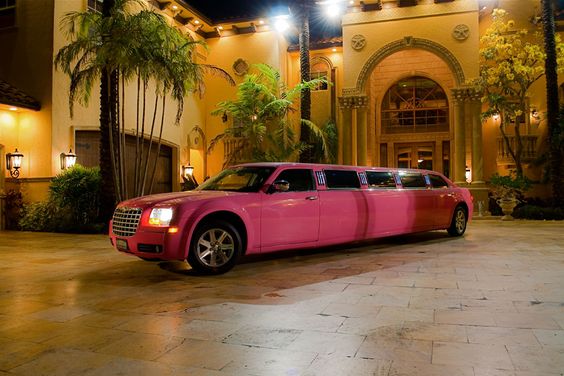 Why Rent a Chrysler 300 Limousine?
When organizing a special event or arranging corporate transport, a limousine is your ideal choice. To guarantee a luxurious experience, opt for Chrysler equipped with amenities such as flat-screen TVs, MP3 players, disco lights, and a bar. These vehicles are perfect for various occasions, including birthdays, proms, concerts, airport transfers, and children's parties. For the most competitive limo services rates, Price4Limo enables you to compare prices from local providers. Whether it's dinner at a top restaurant or dancing the night away at a club, we'll have the perfect option for your group size and budget.
Plan the itinerary, destination, and manage the finer details with ease when you choose our services.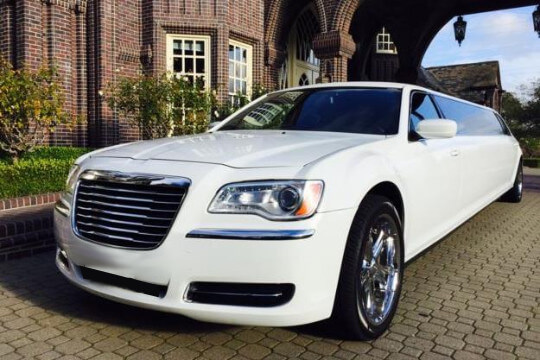 | | |
| --- | --- |
| Seating Capacities: | 10 Passengers |
| Storage: | Limited Trunk Space |
| Restroom: | No |
| Air Conditioning: | Standard |
| Music/DVD/TV: | Yes |
| Average Price: | $499-$1300* |
*Due to covid-19 Prices may be significantly higher and may vary depending on availability, service, and location
---
How Much is a Chrysler 300 Limo?
You can expect to pay around $130-$195 per hour, however, Chysler 300 limo rental prices will vary based on a few things. First, prices for these rides will be different from city to city. In addition to location, service type and the number of hours you need the vehicle will also determine your price. If you make additional stops and go overtime, there will be overtime fees added to your contract. So be sure to plan your itinerary ahead of time. Get a free quote now or book a Chrysler 300 limo online now.
You can use the below average national rates as a guide to keep in mind when you're getting together your budget:
Chrysler Limo / hour -------------- $130-$195
Chrysler Limo / 2 hours -------------- $260-$390
Chrysler Limo / 3 hours -------------- $390-$585
Chrysler Limo / 4 hours -------------- $520-$780
Chrysler Limo / 5 hours -------------- $650-$975
*These are estimated averages from across the nation. Actual prices will vary. To get a more exact quote, please call 866-265-5479
Why Choose Price4Limo?
At Price4Limo, we understand how important it is to make a lasting impression for your special event. That's why we offer the best in luxury transportation, including a stunning Chrysler 300 limo. Our commitment to exceptional service and our network of luxury vehicles ensures that we provide a complete experience from start to finish.
Booking your Chrysler limo with us is easier than you think. Just fill out our online quotes form and let us take care of the rest. We even offer affordable payment options through Affirm, giving you the flexibility to pay in a way that fits your budget. Plus, our easy-to-use quotes tool allows you to instantly view pricing and photos of our vehicles, making it easier to choose the one that's perfect for your needs.
With Price4Limo, you can enjoy the convenience and luxury of a Chrysler 300 limo without any hassle. Book your rental today and experience the best in luxury transportation.
The Nation's Premier Choice
We've been around for years, perfecting our craft to provide you with limo rental experiences that simply make you feel like royalty. With nationwide service that covers all states and cities, you can rely on us to be your top choice for limo bookings. Whether you're based in New York City or San Diego, we've got you covered. Trust in us to exceed your expectations every single time.
Ready To Make Your Reservation?
Renting a Stretch Chrysler Limousine is easy, and you can do it all from the comfort of your couch. Just follow these simple steps:
1. Call Price4Limo at 866-265-5479 to get a quote for your occasion, including the number of hours you need the limousine for and the number of passengers it will hold.

2. Decide how long you want to rent for (we offer short-term and long-term rental options)

3. Book online. By clicking the "Book Now" button you can lock in your ride. You can pay with credit card, debit card or Affirm.
Frequently Asked Questions About Chrysler Limousine Bookings
What Is a Chrysler Limo?
It is essentially a luxury car that is made from stretching out the Chrysler 300 sedan into a limousine that can fit 10 people. Amenities that come standard are laser lights, bars, and more are added into the vehicle for increased comfort and luxury.
What Groups Usually Rent a Chrysler Limousine?
The groups that rent Chrysler Limousines typically fall into two categories: business and pleasure. Business-related customers include corporations, nonprofit organizations, and government offices. They tend to rent them for their employees or clients. Pleasure-related customers include families, friends, and groups looking to have fun on the town. They may rent a Chrysler Limousine to attend an event such as a wedding or birthday party; they may also rent one to get from point A to point B in style.
What Occasions Are Chrysler Stretches Normally Used For?
The Chrysler Limousine is a classic, elegant vehicle that is primarily used for homecomings, proms and weddings. Since these vehicles are on the smaller side, this style of transportation is ideal for groups who don't have too much luggage space. Though this type of transportation may not be suited for events that require equipment or a lot of luggage space, it is one of the most popular vehicles.
How Many People Fit in a Chrysler 300 Limo?
Chrysler limos can hold between 8 and 14 passengers depending on the length of the vehicle you rent.
How Much Does a Chrysler 300 Limo Cost per Hour?
The cost per hour for a Chrysler 300 limousine varies depending on the type of vehicle you choose and what kind of amenities you want. The hourly rate is between $130-$195 per hour. To get more exact pricing, please call us at 866-265-5479.
Is There a Minimum Rental Period?
We normally have at least a 2-hour minimum, but we can accommodate your needs and offer custom quotes for less time if needed. Just call us to get started.
Can We Drink Alcohol in This Vehicle?
Yes, you can. You will need to provide your own beverages and be 21 years old or older.
Do Chrysler Limos Have Any Luggage Space?
Generally, they will have trunk space that is about the size of a normal sedan's trunk. This means that only a couple carry on bags will fit in it. You can opt to get a luggage trailer if you have extra bags to tow.
What Amenities Do Chrysler Limos Have?
The most popular amenities include flat screen TVs, stereo systems, bar areas with ice coolers and LED lights. You can also request to add on laser lighting and bluetooth connection.
What Forms of Payment Are Accepted?
Payment can be made through a credit or debit card, or you can choose our monthly payment plan powered by Affirm.
Ready To Get Personalized Quote?
With personalized pricing based on your individual needs, we can help eliminate any uncertainty involved in making such an important decision.This includes offering customized quotes specifically designed to meet each client's unique requirements, as well as assisting with logistical matters like arranging transport for events outside of town and guaranteeing everyone arrives at their desired destinations. Just call (866-265-5479) the team today to get started.
---
Top Cities For Limousine Rentals
---