Hire Charter Bus Rentals in New York
One of the best ways to explore NYC is by hiring a charter bus rental. In addition to offering safe transportation around the city, hiring a charter bus can make your trip more efficient. The buses allow you to see the most sights in the least amount of time, so you don't have to spend half your day navigating traffic or looking for parking. You can visit some of New York's best attractions when you book a charter bus. With such a large variety of options available, there is something for everyone's preferences, including both kid-friendly activities and more adult-oriented events.
The state of New York was one of the original 13 colonies. The Dutch established the colony but the English took control of the region and named it New York. It was in June 26, 1788 when New York became a state of the U.S. During the American Revolution, New York played a crucial role in the political and strategic plan of the U.S.
On the desires of millions of immigrants to become American citizens, they came to New York Harbor and passed through Ellis Island. The New York City, the capital of the state, is comprised of 5 boroughs located just at the right place where the Hudson River meets the Atlantic Ocean.
The Big apple, as they call New York, is full of wonderful attractions and historical sites. Most of them are iconic landmarks significant to the rich history and culture of the entire country. If you are planning a trip to the state of New York with a large group, you can always rely on Price4Limo for the charter bus rentals that will take you to the beautiful destinations of the state.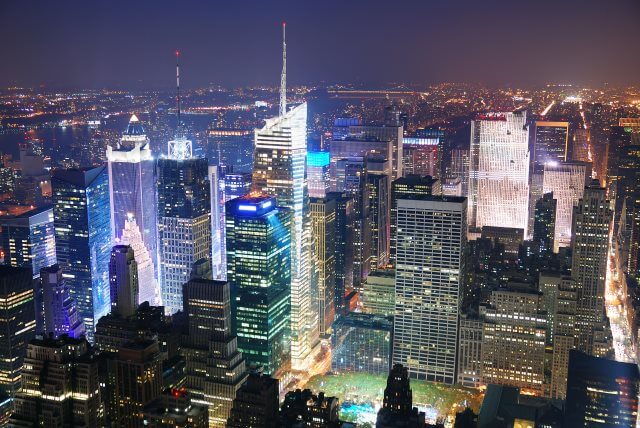 Our Top Picks for Travel Destinations in New York
Visit the best travel destinations in New York with a charter bus and make your group travel more fabulous. The state of New York offers world-class attractions and vacation spots prepared and designed for family fun. Check out the following travel destinations for your next trip to New York with your family or friends:
Our buses are perfect for all your New York travel needs. Whether you're looking to escape the city for a weekend or just want to be sure you don't miss the best art and architecture in Manhattan, our travel services will get you there.
Here's a look at some of our favorite destinations for a little R&R in New York.
1. The Catskills: Escape the madness of the city and relax by a lake in a charming cabin among the trees in this gorgeous mountainous region.
2. Niagara Falls: A great destination for both locals and tourists alike, this natural wonder is one of New York's most beloved attractions. Don't forget to pack your raincoat!
3. The Hamptons: The New Yorker's guide to summer includes a trip out this way for beautiful beaches, shopping, wineries, and more!
Traveling as a Group with an New York Charter Bus Company
It is easy to afford a charter bus rental in New York at Price4Limo because of the largest fleet of charter buses available. There are Motor Coaches and Shuttle buses for your large group of passengers. There are also minibuses and school buses to take you and your small group to the best places of the state of New York. The charter buses are your ideal transportation for your bachelor or bachelorette party, wedding transportation, family reunions, sports team trips, school field trips, church group travels, and corporate transportation.
We all know New York is the best place to be for major events, but it can be a hassle to get there. The traffic, the public transportation, and the parking are enough to put you off going anywhere altogether. But what if we told you there was a way you could go wherever you needed to in New York, without having to worry about any of that?
When you charter our buses for your trip around NYC, you can not only choose from a variety of sizes and models that will fit all your group needs, but you'll also be able to sit back and relax as we take care of all the driving—and everything, really. We'll pick your group up at your door and bring them right back where you started when your trip is finished, so that everyone can enjoy every minute of their time here.
No matter where you're headed in NYC—whether it's an event at Madison Square Garden or a Broadway show—we have the perfect bus for you!
Here are just a few that you can incorporate into your itinerary:
* Macy's Thanksgiving Day Parade
* New York Fashion Week
* The US Open
* The Christmas Spectacular Starring the Radio City Rockettes
* The Tribeca Film Festival
* The Fourth of July Fireworks Celebration
* 5 Boro Bike Tour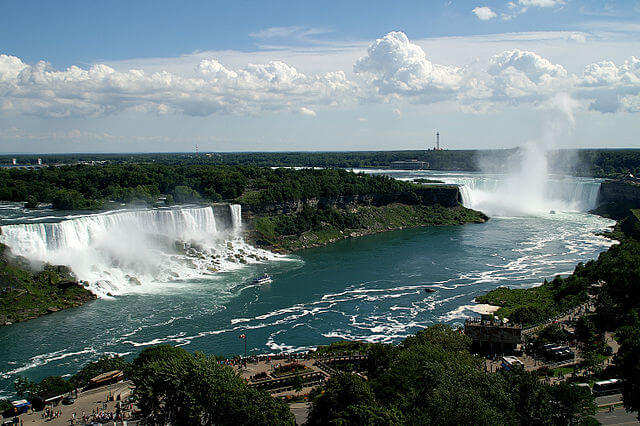 New York Charter Bus Rental Prices
This guide to charter bus pricing in New York will help you determine what factors make up the cost of your bus rental.
So, you're looking for charter bus services in New York—great! But before you book a bus, it's important to understand how charter bus pricing works so you can budget for your trip. Pricing for charter buses is based on two main factors: the distance of the trip and the duration of the trip. The longer you rent a charter bus and the farther you go, the more expensive it will be. This is because you're renting out a whole vehicle for an extended period of time, which means that your driver has to drive for longer and use more fuel as well as get paid for a longer period of time.
Your rental price might also be impacted by other factors, such as where you're going and what time of year it is. For instance, if you're traveling during a popular travel season like summertime or Thanksgiving break, prices are likely to be higher since that's when more people want to travel. Similarly, if your trip involves lots of driving through big cities or downtown areas with heavy traffic, that could impact the price as well since it takes longer to drive through those areas.
Price4Limo assures you that each charter bus rental that you need is affordable. You can choose a rate that is within your budget. Even the packages for special events or occasions are priced low to give you complete enjoyment and convenience.
Talk to us now or visit our website. Our customer representatives are accessible online for any of your inquiries on New York Charter bus rentals or for online booking and reservation.
Best Cities in New York
Charter Bus Rental New-york Prices
Charter Buses fit 15 to 60 people costs about $175 to $285 per hour. Need More Room? Charter Bus Prices in New-york for a 50 passenger coach bus rental prices vary from $185 per hour from Sunday to Thursday and $295 on Friday and weekends. A Shuttle Bus can fit larger groups 15 to 30 passengers and are priced around $135 to $185 per hour. Minibus pricing start from $175 to $225 per hour. View Coach Bus Pricing and Availability in the state of New-york.
Charter Bus
Coach Bus
Mini Bus
Sprinter Bus
60 Passenger Charter Bus
Bus Rental NY
So, you're looking to rent a bus for an upcoming sporting event? New York is home to tons of teams and sports venues, so it's no surprise that you're not the only one.
New York is a great place to catch an NFL game or baseball game. Go see the Giants or Jets tackle their opponents at MetLife Stadium in East Rutherford, New Jersey. Or watch the Yankees or Mets play at Yankee Stadium in the Bronx or Citi Field in Queens. Even watch basketball at Madison Square Garden or hockey at Barclays Center in Brooklyn.
So how do you get there? Check out this list of transportation options from Bus Rental NY:
1) Charter Bus Rentals
2) Minibus Rentals
3) Shuttle Bus Rentals
4) School Bus Rentals

Rent a bus rental in New York
New York is a big, diverse state with a lot to offer. If you're looking for an adventure, it's definitely the place to be. In this article, we'll talk about renting a bus rental in New York, and we'll present you with a list of the top cities to visit with your group.
Visit New York
If you want to rent a New York bus rental, there are lots of places you can go. It's important to plan your trip ahead of time—this will help you avoid making any last-minute decisions that could lead to disappointment.
The Top Cities to Visit in New York
Here are some of the top cities to visit in New York:
New York City
New Rochelle
Rochester
Syracuse
Buffalo
Albany
Price4limo can also accommodate charter bus rentals in nearby states such as New Jersey and Maryland