Shuttle Buses & Minibuses
Shuttle Buses For Rent
When planning an outing for a special event you have many options to choose from including limousines, party buses, charter buses or a shuttle bus. Each type of transportation method can provide an array of use or comfort for each occasion. There is much to choose from when thinking of transport for you and your guests all making it for the best experience possible.
Shuttle Buses Service
The shuttle bus of today is not the same it once was it has been modernized and they are now fully equiped with cool options. Shuttle buses now can include music of your choosing, as well as enough personal space to enjoy a nice cold beverage. Aside from it's comfort the price can definitely offer a significant upside to booking a shuttle bus for your event.
Shuttle Bus Company
Shuttle Buses can typically hold anywhere from 15-40 passengers depending on the size that is available. It is convinient for many ocassions such as airport rides, weddings bridal parties, birthdays, sporting events, and school events the road is the limit. As far booking for a specified time limit, you can always extend the time.
| | | |
| --- | --- | --- |
| 40 Person Shuttle Bus | Up To 40 | $150-$300 |
* Prices may vary depending on availability
Reasons to Use Price4Limo.com
When you book through Price4limo, you are getting access to the most luxurious cars with the best limo prices nationwide. It's great to be able to know how much it is to rent a limo before you book. With our huge inventory you can compare limo services and prices in your city. If you have any questions regarding any limo we are here to help, feel free to give us a call or
Get a Quote
online.
Best Prices - Compare rates from local transportation companies on one site and save money

Huge Selection - View the largest selection of limos, party buses, and charter buses all on one site

Live Customer Support – we offer chat and phone support from 7am to Midnight, 7 days a week

Book Online - Make a reservation online in less than 3 minutes, all major credit cards accepted

Trustworthy - Price4Limo is the nation's largest and most reputable online booking agency
Search our inventory of over 12,000 vehicles including shuttle buses & more. No matter the occasion or location we have the perfect vehicle for your next special event!
15 Passenger Mini Bus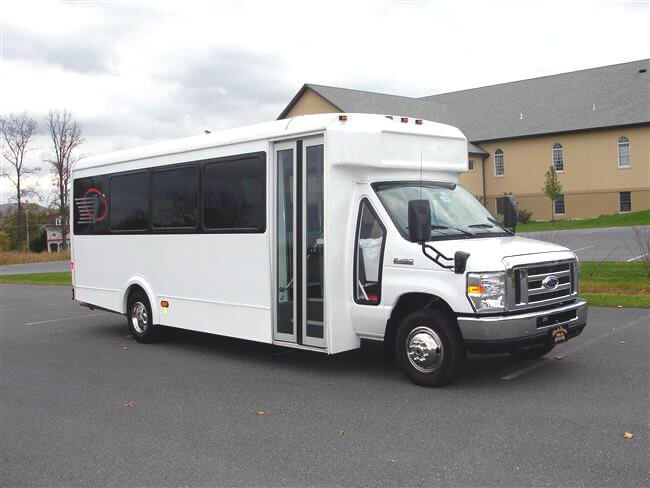 Our smallest mini bus is perfect for small group transportation to any event. With enough room to seat 15 people comfortably you can take everyone to their destination nice.
20 Passenger Mini Bus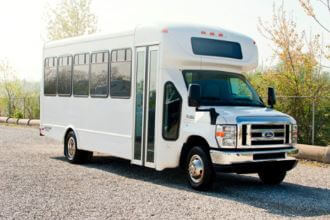 Also available is our 20 passenger mini bus. This smaller shuttle bus can suit any of your ground transportation needs including wedding transportation & airport transfers.
22 Passenger Shuttle Bus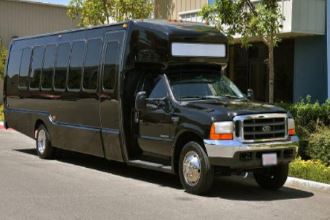 When you are in need of point to point service or round trip shuttle service this 22 passenger shuttle bus will fit the bill. Rent this bus for your group transportation today!
24 Passenger Shuttle Bus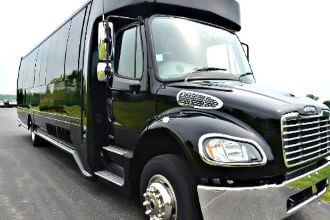 Need to take the team out of town for an away game? This medium sized shuttle bus is just the ticket. It seats up to 24 people comfortably and comes with standard accommodations.
28 Passenger Shuttle Bus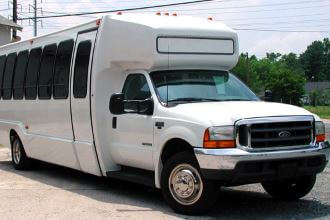 Our biggest medium sized shuttle bus is a great choice if you need group transportation for under 30 people. If you need more you should check out our charter bus rentals.
Search Limos, Party Buses & Charter Buses
---
Top Cities For Shuttle Bus & Minibus Rentals
---