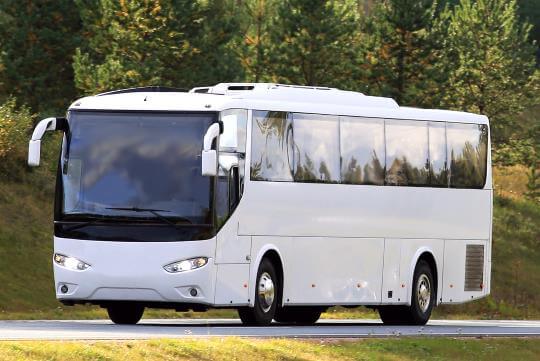 Are you searching for ground transportation for 30 people? Do you need a motor coach or charter bus rental for the day? Our 30 passenger charter buses are a great way to move large groups of people. From corporate transportation to weddings and everything in between, a charter bus rental can be a real life saver. No matter what the occasion you are celebrating is, hiring a bus charter online is easier than ever. Get a free quote for charters, mini buses, shuttles and motor coaches now!
30-passenger charter buses are available in standard and premium models. They can come equipped with reclining seats, TVs, WiFi, power outlets, additional luggage space and on-board restrooms. Our reservation specialists are happy to guide you through our simple rental process and pick out the bus suited best for your trip. Just call 866-265-5479 for a quote with no phone number or email required.
Price4Limo is the nation's best ground transportation service and bus booking company. We offer our customers a diversified and impressive network of bus rentals in the industry, which means you can choose from buses that range from 16 seats to 100 seats—and everything in between. No matter what kind of event you have planned, we have a bus that can accommodate your needs. Price4Limo was founded with a mission to serve as a one-stop shop for ground transportation services. We offer clients a wide variety of vehicles at competitive rates, so they can make their choice based on what they need rather than how much they are willing to pay. With Price4Limo. you're choosing a company that is dedicated to providing YOU amazing travel.
Why Rent a 30 Passenger Charter Bus?
There are a number of reasons why a charter bus will be the perfect transportation solution for your special event. First and foremost, bus rentals allow you to transport large groups of people. A 30 passenger bus rental can only have 30 people. If you need a larger bus, we can make that arrangement for you. Charter buses are also great for city tours, overnight trips, and even shuttling workers to job sites. If you need more information or have questions, give us a call.
Renting a 30 passenger charter bus from Price4Limo is the easiest way to ensure the transportation needs of your group are met. Whether you're planning a wedding, corporate event, or any other kind of gathering, Price4Limo has the best rates and amenities for your needs. Our buses are luxuriously appointed with plush seats, restrooms, TVs with DVD players, and more to ensure that your guests have everything they need to feel relaxed and comfortable throughout the trip. We also understand that when it comes to transportation options, affordability is just as important as luxury—which is why we offer our services at affordable rates that will not break the bank. Our rates include gratuity and tip so there are no hidden charges or surprises on your bill. Our team at Price4Limo understands how important it is for you to find a partner in ensuring your transportation needs are met. We've worked hard to make our company one of the most trusted names in luxury shuttle transportation.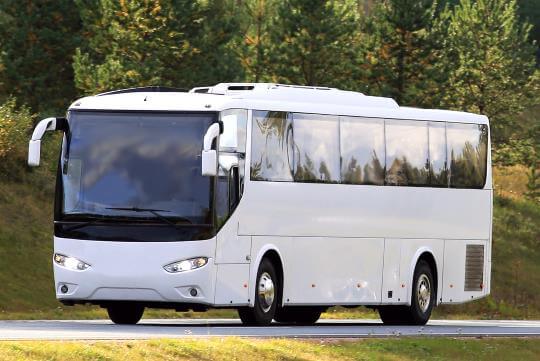 | | |
| --- | --- |
| Seating Capacities: | 30 Passengers |
| Storage: | Yes |
| Restroom: | Optional |
| Air Conditioning: | Standard |
| Music/DVD/TV: | Optional |
| Average Price: | $799-$1850* |
*Due to covid-19 Prices may be significantly higher and may vary depending on availability, service, and location
---
How Much is a 30 Passenger Charter Bus Rental?
Thirty passenger charter buses can vary in pricing based on location, amenities, and age. Newer buses typically have more amenities and are a bit more luxurious. So as you can imagine a new charter bus will cost more than an older model. Additional stops or overtime can effect the cost of service. Also keep in mind, each charter bus company will have different rates based on location and destination. Price4Limo let's you find the best prices for 30 passenger charter buses by comparing rates from local charter bus companies. Have a look at prices online and make a reservation today!
With this in mind, here is your checklist to get you ready to book your 30 passenger bus.
Step 1 – Decide if a charter bus is right for your trip
Before you decide to rent a charter bus for your trip, there are several things you should consider. First and foremost, ask yourself: Are charter buses right for me? At Price4Limo, we want you to choose the best mode of transportation based on your itinerary. Charter bus rentals aren't suited for every trip—but when you have around 20+people this option may be for you. If you need storage space for equipment, executive style seating, long distances covered, or multiple trips throughout, a 30 passenger bus charter is likely for you.
Step 2 – Find the right model of bus
Choosing a bus for your group can be a daunting task. There are so many different types of buses, and each has its own benefits and drawbacks. There are many different makes and models of buses, but they all have differences that make them more or less appropriate for different trips. For example, if you're looking to accommodate several people on a long trip, it will be better to choose a bus with an accessible bathroom onboard which will be important for everyone in your group. Models like Temsa, Volvo, and MCI will offer different features based on the brand alone. You can use our site which will show you the different makes and models so you can visually compare them and find the one suited best for your trip.
Step 3 – Get prices from our online booking tool
With our online booking tool, you can get pricing from our online booking tool in seconds. Just enter in the details of your event and our reservation experts will provide you with an estimate—at no cost. You can also call our reservation experts at any time to get personalized pricing estimates and recommendations for the best possible experience. All of our quotes are free and personalized to you, so it's easy to get what you need at an affordable price.
Step 4 – Make your reservation
At Price4Limo, we make it easy for you to find a quote, reserve your bus, and relax until your trip approaches. When you're ready to book a ride, just fill out our online form with your destination, date and time of travel, number of passengers and other details. Our quotes are conveniently found online and can be sent your email or by text—and you'll be able to review your quote on the spot. Once you've decided on a price that works for you, simply pay an initial amount and rest easy until your trip approaches. Your reservation will be confirmed once payment is received. You'll receive an email confirmation with all of the information you need to know about.
30 Passenger Bus Rental Popular Destinations
Weddings - The moment is upon you. The day of your life is here, and you want everything to be perfect. Let Price4Limo design a worry-free custom package for you that includes 30 passenger charter bus rentals for your wedding. We have packages that start from single transfers or entire wedding shuttles, reception and venue transportation. With Price4Limo, we'll make sure that your guests get from point A to point B comfortably.
Bachelor/ette Parties - You know what it's like to plan your own wedding—but imagine planning your bachelor or bachelorette party. You're going to need a ride, and you're going to want it to be luxurious. You want the best of everything: VIP treatment, and a driver to get you where you need to go without having to worry about designated drivers. Price4Limo makes sure that all of these details are taken care of so that you can focus on celebrating the upcoming wedding and getting the most out of your bachelor or bachelorette party. We provide transportation for up to 30 people at once in our fleet of luxury buses.
Sporting Events - You've got a big event coming up, and you know it's going to be a blast. You're not just excited for the games—you're excited about the people who will be in your stadium. You want to make sure that everyone has a good time, and that means taking care of them from start to finish. That's where we come in: We provide charter bus rentals for sporting events, making sure you have the best transportation services available. With us, you can get all your guests where they need to go in style. We have everything you need to make sure your team has an amazing game day experience. Let us take care of all the details so you can focus on what matters: the games.
Corporate - Whether you're traveling to meet a VIP at the airport, hosting a convention, or traveling to a business meeting, depend on us to coordinate your journey. We understand the importance of reliable transportation with outstanding service and we have years of experience in the field. You can choose from either a luxury coach or executive coach depending on your specific needs. You will also receive personalized service from our team of professionals who will ensure that every detail is taken care of before leaving the pick up location until after dropping off passengers at their destination point.
Concerts - When you're attending concerts, it's important to know how you're going to get there and back. Trust us to get you there door-to-door in comfort and style. We offer our services 24/7/365, so no matter when your favorite band is playing, we'll be there with a great deal on a fun ride.
Airport Transfers - Our airport transfers are available at all US airports, so whether you're flying into or out of the states, we can get you to your destination—all at the best price possible.
Questions You May Have About Renting Charter Buses
How far in advance should I make my reservation?
Generally we suggest booking a month in advance of the travel date, but that's just a suggestion—the sooner you book, the better. The reason for this is simple: our vehicles are often in high demand and we want to make sure that every customer gets what they want. The earlier you book, the more likely it is that your preferred vehicle will be available when you need it.
Can I reserve my charter bus over the phone?
Reservations will be made online through our booking tool, but our staff is available at all times for a call to help you through our website and get you set up with a charter bus as soon as possible. By making your reservation online, you can save time, money, and hassle. Just visit our website today and make sure your next trip is one that will leave a lasting impression.
When do I have to pay for my 30 passenger charter bus?
We require a deposit at the time of booking to secure your booking. The remainder of the payment will be due depending on the date of your event. This could be a couple days, weeks, months, it will depend but all payments must be made in full prior to the run. We do offer payment plans through affirm, so you can pay over time if needed.
Do the charter buses all have outlets and WiFi?
You can request these amenities however, not all buses will have these features. Of course, we do our best to make sure all of our buses have Wi-Fi and power outlets. However, these aren't always available on all of our buses, so we can't guarantee that yours will include it.
Is there storage space on your buses?
This mid-sized bus has under carriage storage and some overhead compartments, but this is a smaller bus so the space is not as roomy as a full sized motorcoach. The bus will accommodate multiple pieces of luggage, but it may be difficult to get all pieces into one compartment if they are large or bulky.
---
Top Cities For Charter Bus Rentals
---