Night on the Town Limo Service
Are you gearing up to celebrate a night on the town with a bunch of friends looking to party? Now you can without any problems. When you need transportation for a night on the town, look no further than Price4Limo. Whether your night on the town is more of a casual affair or a black-tie affair, we've got the vehicle for you. We have access to the nation's largest fleet of party buses and limo rentals including over 12,000 vehicles. Our service is available for any kind of event or occasion, whether it's a night out with friends or a special date night with your significant other. We'll take care of all the planning and coordinating so that you can relax and enjoy yourself without any worries about transportation.We know that your trip is important to us—that's why we provide excellent service and have done so for over 10 years. When you choose Price4Limo, you are choosing an amazing ride for an even better night out.
Making a reservation for a party bus or limo has never been easier. Simply complete the "get a quote" form and you will have dozens of options to choose from all at the click of a button. We take pride in providing you with the best vehicle for hire services available. If you require more information, give our customer support team a call, and we will do our best to help out! We can be reached at 866-265-5479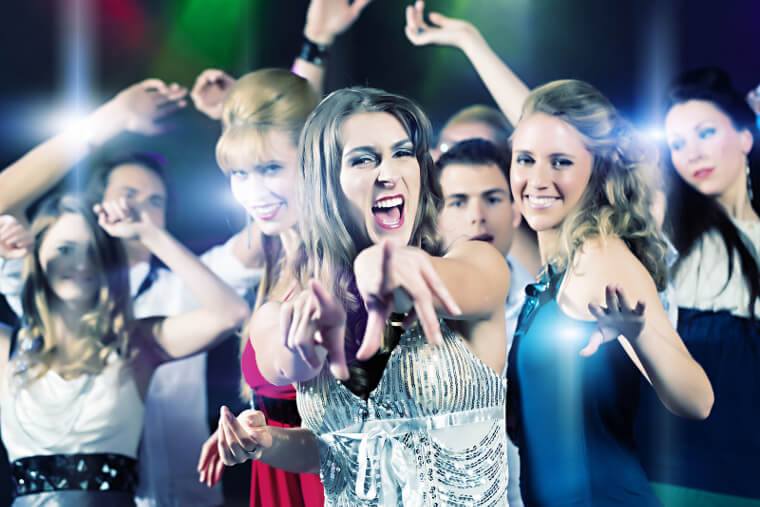 ---
We can promise you that when you choose Price4Limo, you'll get the best rates, amazing service and vehicles, and an experience that will make you want to come back again and again. Price4Limo has been providing quality transportation services since the 2010s. With over 10+ of experience in the industry, our staff knows exactly how to get you where you need to be when you're ready to hit the city—and we always go above and beyond to ensure your comfort during your trip. Whether you're heading to a day club with 10 of your friends, or a fancy dinner with your fiance, our limousines will take care of all your transportation needs. Not only do we offer competitive pricing on our vehicles, but we also offer payment plan options to make it possible for every person out there to rent a limousine.
Why Choose Price4Limo's Limousine and Bus Service?
When you're looking for a night on the town, you want a car that's comfortable and luxurious. You want a company that can accommodate your group of any size and get you where you need to go without hassle. You want a team who will take care of everything so that you can enjoy yourself without having to assign a designated driver from the group. You don't have to look far: Price4Limo is here for all of those things. We offer limousine and bus service for groups large and small, so whether you're planning an office outing or just hit the bars with friends, we've got the perfect vehicle for you. Our fleet is stocked with luxury vehicles that are comfortable, spacious, and perfect for any occasion—from birthdays to anniversaries or even just celebrating the fact that it's Friday. And if there's anything else that makes your heart sing when it comes to planning an event, we can customize our services around your vision for the night. We'll take care of everything for you—from having a designated driver and scheduled around your time, to visiting the city's hotspots and hopping off to clubs and bars.
When you book with Price4Limo, you can be confident that your ride will be convenient, and comfortable. We have 2,500 positive reviews on Trustpilot from real customers just like you to prove our commitment to superior service.
Largest Selection Of Vehicles. Price4Limo is the largest online marketplace for limousine and bus services. We offer our customers the largest selection of vehicles, including stretch limos, Mercedes sprinters, party buses, charter buses, coach buses, car service with SUVs, shuttle buses, motorcoaches and minibuses. We operate throughout the country with 5,000+ affiliate limousine and bus companies. You can easily search through our vehicles by using our online cost calculator which will show you prices and pictures instantly.
Stress-free Transportation Planning. There's no reason why transportation should be a hassle, and it isn't with Price4Limo. We have a reservations team on standby to hear out the details of your trip and connect you with the best assortment of vehicles instantly. Whether you're taking a night out for dinner and drinks with friends or attending an event in style, our team is here to help.
Competitive Pricing. With a variety of vehicles at your disposal, you can always find something within your budget. Whether it's a newer model or standard model, small or large, there's something for everyone at Price4Limo. Plus, we offer Affirm monthly payment plans so you can pay low to no interest instead of everything upfront.
Rent a Stretch Limo for an Evening Like No Other
Whether you're looking for the perfect way to impress your date or want to take your friends on a night out that's sure to be one for the books, a stretch limo is the best way to go. With its blend of luxury and class, this limo can fit up to 20 passengers, making it perfect for groups. Not only will you be able to comfortably sit in this car, but with its spacious interior, you'll have plenty of room for dancing or celebrating once you arrive at your destination.
Travel All Night In Style With A Party Bus Rental
Whether you want to hit the town for a night on the town or cruise over to a local casino, we can help you do it in style. With our limo bus service, you can travel with 30 or even 50 of your best friends—and we'll even pick you up from your home. All you need to do is call us and we'll ensure that everyone has a great time. When you rent a party bus for your night out on the town, you'll arrive at your destination in style—and it's likely that everyone else will be jealous of your ride.
Shuttle On Your Own Terms With Charter Buses
In a town that's bursting with nightlife and excitement, there's no shortage of options for a great evening out. But sometimes you don't want to be tied down by the limitations of a cab or Uber—or even worse, a designated driver. That's why we offer charter buses: so anyone can enjoy themselves without having to worry about where they'll end up at the end of the night. We know how important it is to have reliable transportation and keep everyone together while they're having fun. When you book with us, we'll make sure you have a designated driver who will be there for all your transportation needs. We also offer shuttle service throughout the entire night so that no one has to worry about drinking and driving or getting lost along the way. Your friends will love it too—they'll be able to go anywhere they want in town without having to worry about driving or getting lost. Plus, they'll have access to comfortable seats and an entertainment system on board, so they can watch movies or play music during the ride.
Renting a Party Bus or Limousine
No matter if you are celebrating a birthday, wedding, or just a night out, we can provide excellent ground transportation coupled with superior service. It's our job to cater our services to you and make sure you have a great time. Our fleet of vehicles is extensive and can accommodate even the largest of parties. We carry the most requested models of vehicles, including Escaldes, Hummers, Lincolns, Chrysler 300s, and more to ensure that you can find a vehicle perfect for your event.
Tonight is Your Night, Get Luxury Transportation
When you're ready to go out on the town, there's no better way to do it than in style. And choosing Price4Limo means that you can arrive at your destination in complete peace of mind, knowing that you won't have to worry about parking or driving. We offer a wide range of vehicles from sedans to stretch limos and buses, so whether you're going out with a large group of friends or want something more like an upscale dinner date, we've got you covered. Our goal is to make sure that every person who rides with us has a fun time—and because we have such an extensive fleet, we can provide something for everyone. We know how hard it is to find time for yourself when you're busy juggling work, family life and all the other things you have going on in your life—so let us take care of getting where you need to go so that you can focus on what matters most: having fun.
Celebrating a night out has never been more cost effective than it is now! At Price4Limo, we make sure that you get the best rates available for your transportation services by providing many discounts and promotions to make our services affordable to you. On top of that, our sales representatives will provide you with excellent customer service and work with you to make sure you get what you need. You can reach our sales representatives by either calling us, or sending us a message online. Our limo services are also perfect for bachelor and bachelorette parties!
Destinations We Go To
Bars. There's nothing like a night out to the bar. Whether you're celebrating a special occasion or just looking for a good time, Price4Limo will give you the ride of your life. We offer limousines and party buses that can accommodate up to 50 people, so you can bring all your friends along for the ride.
Restaurants. Whether it's for a birthday celebration, anniversary dinner, or just some quality time together—you'll be able to enjoy your evening without having to worry about traffic or parking. Your limo will pick you up at your location and drive you to the restaurant of your choice. When it's time to go home, they'll meet you there and drop you off at your doorstep.
Night Clubs. With Price4Limo's party bus rental services, you can easily shuttle to your favorite clubs to catch some music and dance. Whether you're celebrating an anniversary or going out with friends for a night on the town, our buses are designed for fun. They come with built-in bars, TVs and sound systems, as well as comfortable seating areas that provide plenty of room for everyone in your group.
Breweries. Bar hopping is a great way to spend the afternoon or evening with friends. But sometimes it can be hard to find a reliable ride that can shuttle you from place to place. Luckily, there are companies like Price4Limo, which allows you to book your transportation in advance and then take off on your own personal bar crawl. Just hop on the bus, sip on some wine, and enjoy yourself as we shuttle you between different wineries. It's easy—just book online.
Comedy Club. Ready to laugh it up at your favorite comedian's show? Not without a limousine you aren't. You can book Hummer limos for your group through Price4Limo and we'll pick you up from the hotel, take you to the comedy club, and then drive you back to the hotel after the show.
Casinos. When you rent a charter bus from us, we'll take you to any casino in the country and pick you up when you're ready to go home. You don't have to worry about driving or dealing with parking—we do it all for you. And because we know how much you love your chips and your cards, we'll even give you great rates on our buses. No poker faces here, just great transportation
Call Price4Limo to Arrange Affordable Transportation
When it comes to affordable transportation, Price4Limo is the company to call. With our huge network of vehicles, we can get you where you're going in style, comfort, and safety. Call us today at 866-265-5479 or visit our website to see what we have to offer. We can customize the planning of your trip to fit all your needs—whether you're looking for a ride from one side of the country to another or just need a ride across town
Frequently Asked Questions about Booking Night Out Transportation
What Is a Night on the Town?
A night on the town is a special time when you go out with your friends, family, or significant other to various places that provide entertainment such as eating and drinking at bars and restaurants.
What Do You Do on a Night on the Town?
You can celebrate a recent accomplishment or catch up with friends. Maybe you're in the mood to celebrate with an old friend, or maybe you're looking for a new date spot. Maybe you're just looking to mix things up and try something new. There's multiple options for each kind of night out. You may even just rent a limousine to cruise around, the choice is yours.
What Should I Know About Before Going Out?
The first thing to consider when you're planning a night out is what it will cost. The cost will depend on where you're going, how long you'll be there, and how much money you want to spend. You don't want to go somewhere that's too expensive or too cheap—you want to find something in the middle so that everyone can have fun. Next up: transportation. If you're going somewhere far away or if there is no public transportation near your destination then it's time for a car ride. Next up: where are we going? This one is pretty simple because most people just pick one place and go there together but maybe they would like an option of two places instead? That way they can choose between options and pick which one works best for them.
Can We Drink Alcohol on the Bus?
Yes, you can drink alcohol on the bus. You just need to be on a party bus or limousine with a privacy partition, and only if you are 21 or older. Some shuttle and charter buses might allow alcohol, please double check with our staff by calling 866-265-5479.
Can We Make Multiple Stops Throughout the Night?
Yes, you can make as many stops as you need. We know that on a night out, you want to hit all the top spots throughout the city. That's why we're here. We can take care of you.
How Much Does It Cost to Rent a Party Bus for the Night?
The cost of renting a party bus can vary, depending on where you're renting from and what you're looking for. Generally speaking, though, you can expect to pay between $700 and $2,000 for the evening to rent one of these vehicles. The amenities, time frame, and bus size will all change the prices. To get a personalized quote, please call 866-265-5479
How Much Does It Cost to Rent a Limousine for the Night?
In general, you can expect to pay between $150 and $200 per hour or $550-$1,300 for the entire night. However, this is just an average. The actual price will vary depending on where you're renting from and what type of vehicle you choose.
How Much Does It Cost to Rent a Charter Bus for the Night?
On average, a rental will cost anywhere between $160 and $200 per hour or around $1,400 for the night. This can vary depending on where you live and what kind of bus you want to rent.
Where can I book a car?
You can book a car through our website or by calling 866-265-5479. Simply enter your location, choose your vehicle type, and request. We'll show you the options right away so you know exactly what to expect when it comes time to ride.