Detroit Charter Buses and Minibuses for Rent Near Me
Whatever your group travel needs are, we have just the right charter bus to fit your requirements. For large groups of people, we offer our charter buses that can seat up to 50 passengers. If you need to transport a smaller number of passengers, our 30-seater shuttle buses and minibuses are just what you need.
Bus Rental Amenities
All rental buses are equipped with best amenities to ensure safety and comfort during each journey. Most bus charters have spacious legroom, free high speed Wi-Fi and power outlets to make sure you have what you need to relax and stay connected as needed. Looking to party on the road? Some buses come ready with televisions, high-end sounds and lighting systems to liven things up. Our Detroit charters are perfect for all events!
What to Do On a
Detroit Charter
Detroit charter rentals provide the perfect setting for getting to know someone new. Whether you are sitting next to someone you are friends with or a complete stranger, play a game of 20 questions. Alternativly you can watch a movie, play with a deck of cards, or even start singing a song to see if the rest of the riders join in! And maybe the best option of them all, take a much needed nap.
Special Occasions for Hiring Detroit Bus Rentals
There are a good number of events that are better enjoyed aboard our charter buses. Here are a few examples:
Birthdays - Sometimes you have to be a bit creative to make this yearly event truly memorable. Gather up your friends and family and show them how rockstars party on the road by hiring a bus charter in Detroit.
Sports Events - Detroit is well-represented by professional teams in the four major American sports. Relax and leave the driving to us as we take your group to these exciting games.
Basketball - Detroit is home to 3-time NBA champs, the Detroit Pistons. Grab a minibus or a shuttle bus and watch their home games with your group.
Airport Transportation - Leave it to our skilled drivers to pick up and drop off your group at Detroit's primary airport, the Detroit Metropolitan Wayne County Airport.
Stadium - As one of the 13 cities fully represented in the four major sports, Detroit holds several noteworthy stadiums worth visiting like the new Little Caesar's Arena and the Ford Field. Rental buses are perfect for tailgating with lots of friends.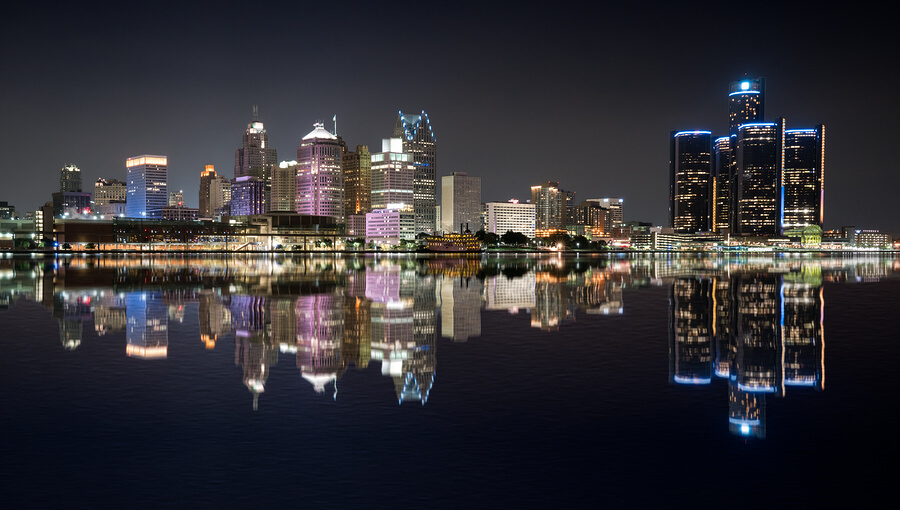 Things to Do in Detroit, MI with Bus Charters
The Motor City does not fall short of interesting places to visit. Here are few ideas.
Detroit Institute of Arts - Showcasing a vast collection of museum artifact - from African masks to Egyptian mummies, the DIA is known to hold the best art pieces in the United States.
Comerica Park - Aside from being home to the Detroit Tigers, it's a ballpark, a theme park, and a baseball museum all rolled into one.
Motown Museum - Detroit is the birthplace of the Motown Sound and what better way to showcase its rich history but to display it in the house where Berry Bordy originally lived and created the distinct beat of the Motown sound.
Formal Events & Occaisions
There's nothing better than having luxury transportation for a special event. Be it a wedding or corporate gig, when you are dressed to the 9's the last thing you want to do is take a stinky cab or even worse walk. Hiring bus rentals are a great idea for anyone that wants to arrive at their destination refreshed!
Alternatives to Bus Rentals
In addition to buses in Detroit, we also have access to the best limousines and party buses. So no matter what kind of ground transportation you need, Price4Limo has you covered. Find all pricing and photos on our site, and make a reservation online in less than 3 minutes! Check charter bus prices here!
Learn More About the City