Michigan Charter Bus, Limo Service, and Party Bus Rentals
You won't find a better selection for limos, charter and party buses in Michigan than at Price4Limo. Complete the form to view vehicles available in your area.
Price4Limo is a full-service ground transportation company providing an extensive array of services throughout the state of Michigan. Our team has been serving our clients for over years, and we are proud to be your one stop shop for all your ground travel needs. We provide everything from airport transfers to day tours and more. Rent a limo, party bus, or charter bus from us today!
Traveling with a large party? View our Michigan charter buses
Best Michigan Limousines
Price4Limo has a large fleet of limousines. Whether you are looking for a classic sedan or an SUV, there is sure to be one in our fleet that will fit your needs. Our vehicles range from luxury sedans to exotic SUVs and everything in between, including some of the most popular models on the market today. We also offer custom-built stretch limos for those who want something truly unique and memorable on their special day! No matter what type of vehicle you need, we have it covered!
Take a look at our large fleet of Michigan party bus rentals, limousine rentals, & charter buses. Select the city or town nearest to you from the list below to see available rental vehicles.
Our Michigan Party Buses
The best way to get the party started is in a limo bus. A party bus can take you anywhere, whether it's a night at the opera or dinner followed by drinks with friends. Our cars and vans are perfect for any occasion, big or small. If you have decided that a limo bus rental in Michigan is the perfect way to get your party off the ground, then you might want to choose from our fleet of incredible vehicles:
Hummer H2 Limos (up to 8 passengers)

Escalade ESV Limos (up to 10 passengers)

Stretch Excursions (up to 14 passengers)
Book one of our amazing party bus rental or limo rentals for your future important occasion. Pull up at the Detroit Lions stadium in style. Make a reservation for a limousine rental for homecoming at a budget-friendly rate. If you need airport pick-up or drop-off services our sprinter buses or sedans will get you to your specified destination on schedule. A limo bus rental will turn a lame day in the city into a sensational affair. When you are getting married and desire wedding transportation, look at the limo rentals we have ready for your special event.
Charter Bus Rental Company In Michigan
If you're looking for an all-inclusive, convenient way to travel in style, consider our charter bus rental service. We offer a wide variety of buses that can be rented by the day or longer. Our fleet includes everything from luxurious motor coaches to sleek passenger vans, so you can choose the vehicle that best fits your needs and budget. Charter buses are great for large groups, special events and more!
The state of Michigan is surrounded by 4 of the great lakes in the midwestern United States. Notable cities in Michigan are Detroit, Ann Arbor, Grand Rapids, Traverse City, and the capital Lansing. All along Lake Michigan, you can find beaches, fishing spots, lighthouses and charming small towns. While in Detroit catch a baseball game at Comerica Park, home of the Detroit Tigers. Ann Arbor is home to the largest school in the state, the University of Michigan.
Here are just a few of the most popular ground transportation options available throughout the state of Michigan.
1 to 4 Passenger Lincoln Sedans
8 to 10 Passenger Lincoln Stretch Limos & Vans
10 to 12 Passenger Chrysler 300 Limos
10 to 12 Passenger Sprinter Buses & Mini Buses
12 to 18 Passenger Hummer Limos & Cadillac Escalade Limos
14 to 18 Passenger Party Buses & Shuttle Buses
18 to 22 Passenger Party Buses & Shuttle Buses
25 to 50 Passenger Party Buses & Charter Buses
40 to 65 Passenger Charter Buses
Contact Us today for more information! Call 866-265-5479 now.
Michigan is the largest state in the US. It is also very popular, especially because of its beautiful lakes. The state's economy depends upon tourism and transportation, while Detroit is the largest city in terms of population as well as area. You can enjoy a lot of entertainment options including concerts, festivals, clubs, bars and many more places to drink and dance. Michigan also has some famous sporting teams like Lions, Pistons and Red Wings that can be a part of your sports trip with Price4Limo's ground transportation services. You'll find a great number of museums and art galleries worth visiting for an art lover to spend time at leisure. We have a variety of rental options for anything you want for your next trip to Michigan.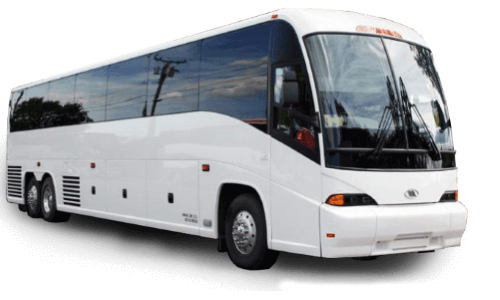 Luxury Charter Buses
Maybe you need to go on a group outing, but don't want to drive yourself. Or perhaps you're planning a wedding and need transportation for all of your guests. In either case, charter buses are the perfect solution for large groups. They are an economical way to get everyone where they need to go in comfort and style. We offer a wide range of charter bus sizes:
Mini Buses (6-10 Passengers)
Minibus Rentals (11-19 Passengers)
Luxury Party Bus Options We Offer (20+ Passengers)
Motorcoaches For Hire We Offer (60+ Passengers)
Charter Bus Pricing Explained
At Price4Limo, we offer several different charter bus options including 24 passenger buses, 31 passenger buses and 45 passenger buses. These larger vehicles can hold up to 54 passengers! Our 45 passenger motorcoaches are perfect for large groups looking for a comfortable ride with plenty of space for luggage. All of our vehicles come equipped with air conditioning and Wi-Fi internet access so you can stay connected during your trip. To make things even easier on you, we offer online booking so all you have to do is select what type of vehicle you would like then let us know where you need to go (or how far away) along with how soon it needs to be there.

Minibus Rentals
Minibus rentals are a great way to get a group of people from point A to point B for less. For example, let's say you have a large family and want to take your kids on a road trip to see their grandparents but need transportation for all of them. You could hire an SUV or van that seats 8-10 passengers and fit everyone inside comfortably. But if you only needed 3 or 4 seats for your family, then hiring a minibus would be more cost-effective. Here at Price4Limo, we offer Minibus Rentals in the following cities: Ann Arbor Detroit Grand Rapids Kalamazoo Lansing Traverse City We also offer Minibus Rentals in these counties: Ingham Livingston Lapeer Oakland Saginaw St Joseph Washtenaw Wayne The price varies depending on several factors including the size of the party and how long they would like their vehicle for (1 day vs 2 days).
Mini Bus Pricing Explained
If you are looking for a cheap and efficient way to travel, you should consider hiring a mini bus. The price of mini buses will vary depending on the number of passengers, the distance and time of day.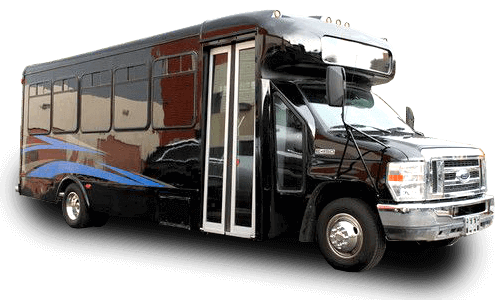 Luxury Party Bus Options
Our party buses are a great way of getting the party started. They come in many sizes, from small to large and can be customized to fit your needs. They have everything you need for an unforgettable experience, including surround sound systems, lighting and dance floors. We offer charter bus rentals that are perfect for any occasion or event that requires transportation for large groups of people. With our luxury transportation service you will have access to a wide assortment of vehicles such as limousines, SUVs, vans and more!
Party Bus Pricing Explained
The best way to find out how much your trip will cost is to use our online quote tool. You will be able to see all available options including buses equipped with bars, music systems and TVs; vans with seating up to 14 people; limousines that seat up to 6 passengers; vans or SUVs for small groups looking for something fun yet cheap!

Motorcoaches For Hire
Motorcoaches are used for a variety of things, but in general they are vehicles that can carry between 20 and 50 people. The cost of a Motorcoach varies depending on the size of the vehicle and whether or not it has amenities like leather seats or televisions.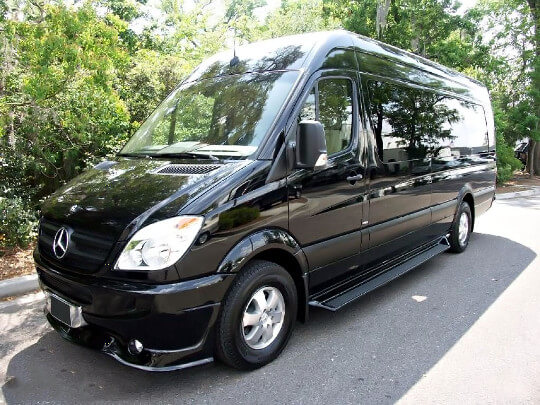 Sprinter Limo Rentals
Ground transportation pricing is based on distance and the number of passengers. Time of day can affect your limo price. For example, if you're heading out on a Friday night, prices are likely to be higher than during other times of the week. Traffic may also impact your fare quote. If there's bad traffic in Detroit or Chicago, for instance, your may need more time to get you from point A to point B—and that means more money out of your pocket! The type of vehicle matters: some models hold fewer people than others and use gas more efficiently than others which can influence how much Limo Sprinter will charge for their services (even if they're doing the same route).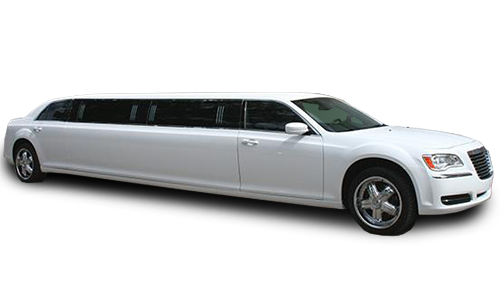 Luxury Limousine Options
We offer a variety of luxury limousine options. Our fleet includes:
Lincoln Town Car Sedans

Mercedes and BMW Limos

Stretch Limos (including Hummer H2s) that can accommodate up to 20 passengers!
Our pricing is straightforward. All our vehicles are priced by the hour or by the day, depending on which type of vehicle you choose. We also allow you to book multiple hours at once so you can take advantage of some great deals!
Luxury Limo Pricing Explained
The price of your vehicle is determined by the number of passengers, days, miles and hours. If you're looking to rent a limo for one night in Detroit, Michigan, expect to pay much less than if you were planning on renting a limo for an entire weekend at the same location. You can also get discounts if you book a round trip (round-trip pricing) or reserve your limo in advance: these are called "special offers" or "promotions."
SUV Hummer Limo Rentals We Offer: Our limos can accommodate up to 24 passengers, with a max of 20 in the stretch version of the vehicle. With multiple floor plans and seating configurations, our limos offer ample room for your Michigan adventures.
Hummer Limo Pricing Explained
The price of a hummer limo rental per day is usually less than the price of a hummer limo rental per month. The reason for this is that it takes more time and effort to find a client who wants to rent your Hummer limo on a daily basis rather than renting it out for an entire month.
The biggest thing to remember when planning a trip is that there are so many things to do in Michigan. If you're not sure what to do, check out our ground transportation services page. We'll help you find the perfect transportation service for your next adventure!
The biggest thing to remember when planning a trip is that there are so many things to do in Michigan. If you're not sure what to do, check out our ground transportation services page. We'll help you find the perfect transportation service for your next adventure!
Sports Teams in Michigan
Michigan is home to several professional sports teams. The Detroit Tigers are a Major League Baseball team that plays at Comerica Park in downtown Detroit, while the Detroit Lions play at Ford Field on the city's eastern side. The Pistons formerly played at Cobo Arena but now play at Little Caesars Arena downtown, while the Red Wings call Joe Louis Arena their home rink—both are located near each other in downtown Detroit. The state also has a strong presence in the National Women's Basketball League (NWBL), where five of its six charter franchises are based: three in metro Detroit (Detroit Shock, Chicago Sky, Indiana Fever) and two in Grand Rapids (Grand Rapids Hoops).
Popular Cities in Michigan
Michigan's cities are a great place to visit. The state has plenty of things to do, such as visiting the Michigan Renaissance Festival, going on a boat tour at the Detroit Riverfront Downtown, or enjoying the music at Mo Pop Festival. Here are some popular cities in Michigan:
Detroit: See where legends like Eminem & Kid Rock were born by taking a guided tour through the city's neighborhoods and landmarks.

Grand Rapids: Take part in an annual tradition by participating in the St Patricks Day Parade through downtown Grand Rapids! Or attend one of their many festivals throughout the year including ArtPrize that takes place every fall or Winterfest held every February/March!

Ann Arbor: Visit this town known for being home base for The University Of Michigan Wolverines sports teams! Check out their campus museums including Natural History Museum which holds over 20 million butterflies from around world; Helmut Horticultural Gardens showcasing different styles of contemporary horticulture; plus plenty more!
Best Attractions in Michigan
Michigan is home to many attractions that are worth visiting. The Detroit Institute of Arts, the Henry Ford Museum and Greenfield Village, and the Motown Museum are some of Michigan's most popular destinations. There are also several other exciting places to visit in Michigan including:
The Detroit Zoo

The Belle Isle Park

The Windsor-Detroit Tunnel

The Detroit River Walk
Airports We Service in Michigan
Michigan's airports are a great way to get around the state and see some of the amazing things it has to offer. You can explore the beautiful beaches of Traverse City, or visit some of Michigan's historical sites in Detroit. The Grand Rapids International Airport even has an aviation museum inside! Our limos and cars can take you from any one of these airports to your final destination. If you are looking for something more specific, we also provide private car services across Michigan.
Exploring Detroit, Michigan
Detroit is a great city to visit. There are many things to do and see in Detroit, including museums, restaurants, sports teams, historic sites and attractions. The city also has a lot of history that you can explore on your own or with a tour guide. We offer ground transportation services for groups of up to 14 people at affordable rates so that you can enjoy all the activities this wonderful city has to offer!
MGM Grand Detroit Casino
MGM Grand Detroit Casino is located in Detroit, Michigan. The casino is the largest in Detroit and has over 2,000 slot machines, 100 table games and a poker room. MGM Grand Detroit Casino is open 24 hours a day with table games starting at 10:00am until 4:00am every day of the week except for Sunday when they close down at midnight.
Grosse Pointe Farms Pier Park
Grosse Pointe Farms Pier Park is located on Lake St. Clair and offers a beautiful view of the lake. This park is a great place for families and friends to gather at the beach or picnic area. There are also restrooms at this location, as well as a playground for kids to play in!
Price 4 Limo is a nationwide marketplace where independently owned transportation companies compete for your business!