Why Choose a Private Bus Rental in Jacksonville?
There's nothing quite like experiencing the beautiful city of Jacksonville, Florida, with friends and family by your side. The hassle of transportation shouldn't have to be something you worry about.
Our private bus rental service ensures a smooth and relaxing experience from start to finish. No more stressing about driving, parking, or coordinating multiple separate vehicles. Enjoy the luxury of spacious seating, storage room for any event necessities, and even on-board Wi-Fi on select vehicles (now who doesn't love that?).
Jacksonville Private Bus Rentals: Where Can You Go?
From sports events and concerts to corporate outings and wine tastings, our private bus rentals offer the ideal solution for any occasion. With our services, navigating through Jacksonville's city life or cruising to beautiful beach destinations is so much easier! Whether you're traveling for business, pleasure, or anything in between, we've got you covered. Intrigued yet? Let's dive into some great event ideas for you and your group.
Events and Excursions: Our Top Picks
Wondering which events call for a private bus rental? We've got you covered! Here are some fantastic events and excursions Jacksonville has to offer:
Arts & Culture Events
World of Nations Celebration: Ready to embark on a global adventure without leaving Florida? Happening every February, this celebration brings together culture, music, and food from dozens of nations, all in one place.
Springing the Blues: Any blues fans out there? Don't miss this free three-day blues music festival in March featuring performances by blues legends and emerging artists.
CollectiveCon: Calling all anime, comic book, sci-fi/fantasy, and pop culture enthusiasts! Taking place in March, this premier North Florida event is held at the Prime F. Osborn III Convention Center.
Jacksonville Jazz Festival: Get in the groove! Taking place every May, this free event is one of the largest Jazz Festivals in the nation, attracting some of the best jazz musicians and thousands of fans.
Sports Events
The PLAYERS Championship: Calling all golf fanatics! Held in March, this iconic event takes place in Ponte Vedra, Florida, and brings together some of the best golfers in the world.
Spartan Race Weekend: Are you up for a challenge? Held in February, this obstacle course race takes place at WW Ranch Motocross Park and welcomes participants of all experience levels.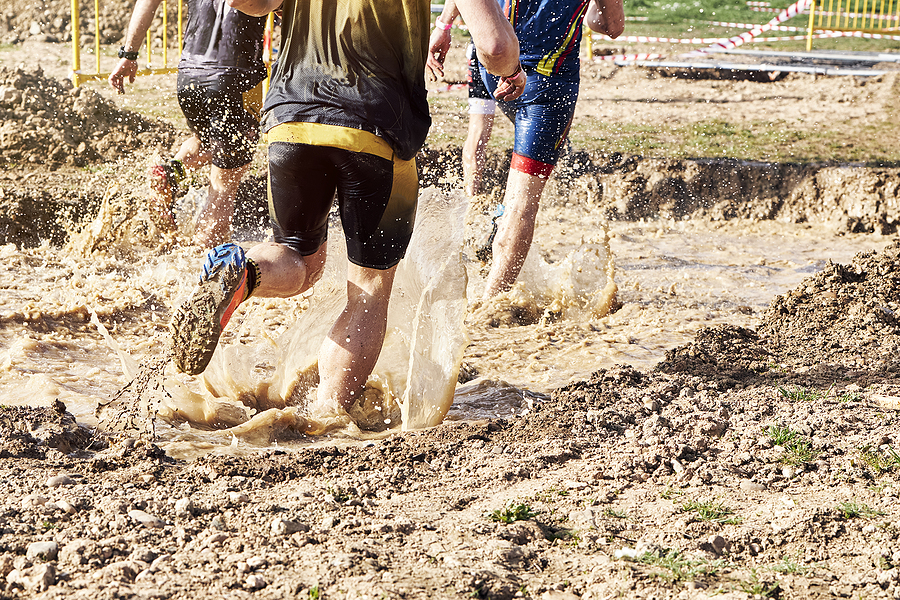 Gate River Run: Ready to hit the pavement? This 15k race is held every March and attracts runners from all over to take on an exciting course that winds through downtown Jacksonville.
Family-Friendly Events
It's 904 Day!: Let's celebrate everything Jacksonville! Happening every September 4th, this event is a local favorite full of pride and activities for all ages.
Jax River City Pride: Show your pride! Jacksonville hosts a collection of pride-filled events twice a year in June & October, welcoming the LGBTQ+ community and allies.
PorchFest: Got a musical soul? Each November, Jacksonville's historic Springfield neighborhood transforms into a front porch music festival that you won't want to miss!
Day Trips: Exploring Florida Beyond Jacksonville
While our beautiful city offers plenty to see and do, exploring further afield opens up even more opportunities for excitement! With beaches, theme parks, and even more exciting attractions just a few hours away, spontaneous day trips have never been easier. Here are a few suggestions to get your creative juices flowing:
St. Augustine: Rich in history and bursting with charm, this ancient town is a must-visit for anyone staying in the area. Discover the wonders of the oldest continuously occupied European settlement in the country, all while enjoying a hassle-free ride with us.
Amelia Island: Just off the coast of Northeast Florida lies Amelia Island - an idyllic haven for nature lovers and beach bums alike. Hop on your private bus rental and explore this enchanting paradise without worrying about traffic or parking.
Theme Parks: Orlando is just two hours away from Jacksonville, so why not check out the adrenaline-pumping roller coasters at Universal Studios or meet your favorite Disney characters at Walt Disney World? With no need to worry about the drive or parking fees, renting a private bus makes this magical adventure a piece of cake.
Rent A Bus Today
We're right here with you! Our flexible options, exemplary customer service, and commitment to high-quality transportation promises a unique and memorable experience for you and your group. Contact us for a quote or to book your private bus rental today - let's make your next Jacksonville event one for the books!