Washington Charter Bus, Limo Service, and Party Bus Rentals
You won't find a better selection for limos, charter and party buses in Washington than at Price4Limo. Complete the form to view vehicles available in your area.
Washington is a wonderful destination for those looking to travel in style. With Price4Limo's Charter Bus, Limo and Party Bus Rentals service, you can enjoy the best of what this state has to offer without worrying about transportation or other details. Our bus rental services are available throughout Washington with years of experience providing transportation to families and businesses alike. We have an extensive fleet of vehicles that can accommodate any size group, offering personal attention from start to finish when it comes time for your trip! Price4Limo makes traveling easy by offering affordable prices on daily trips around town as well as long distance travel across the country! We also provide limousine service for weddings and special events like prom night so everyone gets there safely while looking their best at each stop along the way (and maybe even dancing a little bit).
Traveling with a large party? View our Washington charter buses
Party Buses Washington
When you're ready to hit the town and enjoy some of the best things to do in Washington, there's no better way to travel than with a party bus. Party buses are large vehicles that can accommodate up to twenty guests or more. They're equipped with entertainment systems and bars for serving drinks on board, making them perfect for large groups looking for an upscale ride. We have several different types of party busses available including our luxurious limo bus rentals as well as our standard party bus rentals. Our standard vehicles include TVs, DVD players and surround sound systems while our luxury units come fully equipped with flat screen TVs, WiFi access points and even hot tubs!
Washington is a stunningly gorgeous state located in the Pacific Northwest. Home to some of the most beautiful scenic views including the Cascade Mountains and forested islands in Puget Sound. The largest city in Washington is Seattle, which is known for its booming tech industry, alternative music scene, and world-famous coffeehouses.
Washington Limousines
Washington Limousines are available for hire to all of our customers. We have the best limo services in Washington and can get you to wherever you need to go whether it be a party, business or family event. All this is included in our low rates along with our unbeatable customer service! The best thing about using Price4Limo's Washington Limousines is that we offer multiple packages including hourly rentals as well as long term rentals which allow you flexibility depending on what type of trip you are taking or event that you are attending. You can also choose between luxury sedans like Lincoln Town Cars or even Escalades if preferred! When you need transportation in Washington, look no further than Price 4 Limo. We have a sensational fleet of limos, party buses, and charter buses that cater to all kinds of special occasions. From wedding transportation and proms to concerts and sporting events, our vehicles are the only way to travel.
Bus Rental Company In Washington
Price4Limo's Charter Bus, Limo, and Party Rentals are available for Washington. Choose from our wide variety of luxury vehicles including party buses, limousines and more! Our extensive fleet of vehicles ensures you will find the perfect vehicle to match your needs. We offer a variety of services including airport transportation, corporate events and more in all areas of Washington. Take a ride in one of our wonderful party buses or limousines for your future important event. Pull up at your favorite team's arena in style. Make a reservation for a limousine rental for prom at a budget-friendly hourly rate. When you need airport pick-up services our limos or private car services can take you to your specified destination without delay. A party bus rental will certainly make a boring evening on the city into monumental occasion. When you are getting married and want wedding transportation check out the limos we have available for your special day.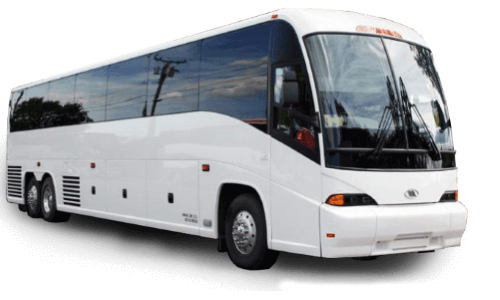 Luxury Charter Buses
There are many types of charter buses, minibuses and party buses that you can choose from. All have different benefits and costs associated with them. Prices vary based on the type of vehicle, the amenities they offer and how many people they can fit into them. Charter Buses in Washington are commonly used for weddings, sporting events and concerts throughout the state. A typical charter bus holds up to 50 passengers but some models can hold up to 70 people at once!
Charter Bus Pricing Explained
Charter bus prices in Washington vary depending on the size of your party, amenities and duration of the trip. In general, a charter bus rental can run anywhere between $150 to $250 an hour based on how luxurious it is and how much time you will be using it. It's important to note that we are talking about hourly rates here because some companies charge by the day or per mile which makes it difficult to estimate how much your trip will cost before booking a charter bus. To make matters more complicated, there are also multiple types of buses available so read on for more details!

Minibus Rentals
For your convenience, we have provided a comprehensive list of all the kinds of Minibus Rentals that you can use to get around Washington state. You can see our options by filling out our search form.
Mini Bus Pricing Explained
The most common type of mini bus available in Washington is the 15 to 30 passenger size. The price for this vehicle will range from $150 to $250 for a weekend rental. There are also larger buses that can hold up to 45 people, but these tend to be more expensive than smaller ones and don't work well for groups of less than 20 people.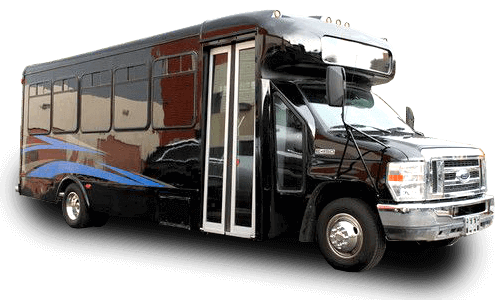 Luxury Party Bus Options
If you need to go somewhere that requires more space than our 15-20 passenger Party Buses provide, then we recommend looking into our Limo Sprinters for rent. These vehicles hold up to 45 people comfortably on their long trips across the state or country! They are perfect if you want more room inside your party bus rental and don't mind paying just a little bit extra per day.

Motorcoaches For Hire
There are a variety of motorcoaches, limos and limo sprinters that you can rent. The pricing will vary depending on the vehicle you choose and your trip itinerary. For example, if you're traveling from Seattle to Vancouver BC on a Friday night, the rates will be higher than during the weekdays when there isn't as much demand for transportation services. We have put together some information about our different types of vehicles and their prices so that you can make an informed decision about which option is best for your next big adventure!
Motorcoach Pricing Explained
Motorcoaches are the most luxurious of all the charter bus types. They are usually equipped with all the amenities you might need for your trip and can even be used as a mobile conference room. Motorcoaches are also quite expensive, but they will make a lasting impression on your clients or employees. Here's some more information about motorcoach prices in Washington: Motorcoaches range from $1,000 to $2,500 per day depending on their size and style.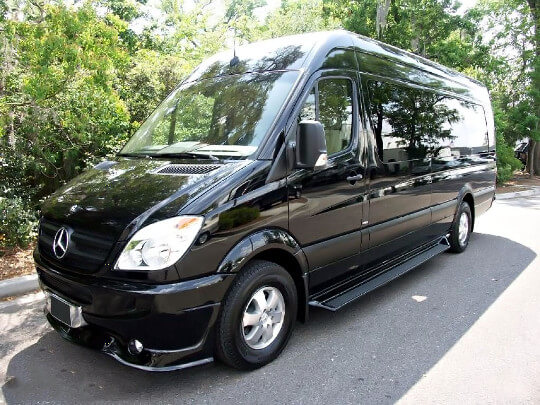 Sprinter Limo Rentals
The Limo Sprinter is a great vehicle for both small and large groups. You can fit up to 16 passengers in it, but with the option of having 12 seats or 18 seats, you have the flexibility to adjust based on your needs. The Limo Sprinter comes in different models: Limo Sprinter (12) - $200 per hour, Limo Sprinter (18) - $220 per hour.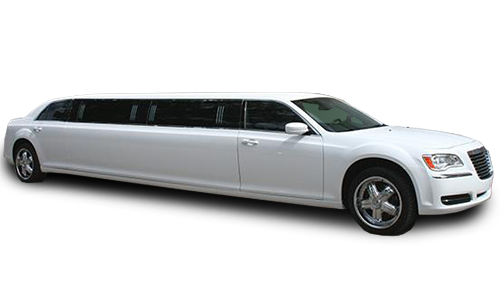 Luxury Limousine Options
There are various types of limos, some more affordable than others. The most affordable is the party bus, which rents for about $150 - $200 per hour depending on the size of your group and where you plan to go. It's perfect if you want to do something fun with a large group of friends or family members but don't want to spend too much money. Other options include: The SUV limo is a great choice if you're planning on going somewhere secluded or off-the-beaten path in Washington; this type wouldn't be ideal if you were planning on hitting up popular destinations like Mount Rainier National Park, though!
Hummer Limo Rentals
When you are planning your Washington trip and you need to rent a Hummer Limo, Price4Limo has an extensive range of options at our fingertips. We offer different types of Hummer Limousines that can be rented by the hour or by the day. Our vehicles include: Full-Size SUVs (H2 and H3).
Washington is known as the Evergreen State. There are a number of activities that you can do here and it doesn't matter what kind of occasion or event you are attending there will be a lot to see and do in the state. The largest city in the state is Seattle, which is where more than half of Washington's residents reside. Price4Limo has an excellent selection of limos, buses, and party buses for hire so that you can travel to cities such as Spokane, Tacoma, Vancouver, Bellevue and more.
Sports Games To See in Washington
There is no shortage of sports events to attend in Washington. With the Seattle Seahawks, the Seattle Mariners and the Seattle Sounders FC all having a loyal following from their fans, you can take advantage of any one of these teams by using Price4Limo's charter bus rentals. You'll be able to get to each game on time without needing to drive yourself or find parking for your vehicle. You'll also enjoy the comfort and privacy that come with riding in a luxury vehicle like an SUV limousine or party bus instead of standing in line at the stadium. All this means that you will have more time at these games so that you can sit back and relax while watching your favorite team battle it out on its field!
Best Attractions in Washington
Seattle is one of the most popular destinations in the United States. This bustling city is known for its beautiful scenery and famous landmarks, but it's also home to some of the best attractions you'll find in any city across America. If you're looking for a good way to spend your time while visiting Seattle, consider reserving a limo or charter bus from Price4Limo! Our vehicles come fully equipped with everything you need for an exciting day out with friends or family. With our help, you can visit:
Space Needle - The Space Needle is an iconic landmark that's been featured in many films and TV shows over the years; whether it's your first time visiting Seattle or not, this is definitely worth checking out! Learn more about this attraction by clicking here!

Seattle Aquarium - Located within Westlake Park near downtown Seattle (just west of Pike Place Market), this aquarium features exhibits that showcase marine life from around the world and even has an underwater tunnel where visitors can get up close and personal with dolphins! Find out more about what makes this attraction so special here

Museum of Pop Culture (MoPOP) & International Fountain Park - Also referred to as The Future Is Here Pavilion at MoPop or simply The Contemporary Museum at Boeing Plaza (CMB), these two venues offer free admission every day except Wednesdays when they charge $15 per person ages 13+. Check them both out today by clicking here !
Airports We Service in Washington
We service the following airports in Washington:
Seattle-Tacoma International Airport (SEA)

Paine Field (PAE)

Boeing Field (BFI)

McChord Field (TCM)

Fairchild Air Force Base (SKA)
Government Charter Bus Rentals
Government charter bus rentals are a great option for all types of events, including school trips, sporting events, and more. The government charter buses can be rented for a day, a week or even longer. Whether you need to head to the airport in style or have your wedding guests transported from one location to another in comfort and style, our Washington limo service will provide you with the best vehicles at affordable prices. We provide first class service at an affordable price every time!
Corporate Travel Coach Buses
Corporate travel coach buses are available to groups of 20 or more people. They provide a safe and comfortable way to get around town while providing the amenities of home. Their spacious interiors allow you to spread out, relax, eat meals together, watch movies or play games. There are also several options for corporate travel coach buses that include restroom facilities as well as WiFi connections so you can stay connected while on the go!
Prom Shuttle Bus
Prom is a big deal, it's a special event in your life and you want it to be memorable. Go all out with Price4Limo's Prom Shuttle Bus! This luxury bus will pick you up at your home or hotel and take you wherever else you'd like to go. You can take pictures of the whole group together before they leave for prom, which is just one more good memory to add to the experience!
Transportation For Greek Events
If you are planning a Greek event and need transportation for your guests, we can help. We will provide charter buses, limousines and party buses. Our company has been serving the Greater Seattle area foe years so you can rest assured that we know the roads like the back of our hands! Your guests will not only be safe but also comfortable as well. Our service does not stop at just providing transportation; we also offer catering services which include appetizers and desserts! This means there is no need to worry about finding local vendors or even cooking anything yourself because everything is taken care of by us!
Cheap Homecoming Bus Rentals
Searching for cheap homecoming bus rentals in Washington? Price4Limo has all of the local information you need to make an informed decision! Homecoming is a time-honored tradition, where high school students return to school after summer vacation. If your high school student has been accepted into college, they will be returning sooner than usual this year. Whether your student needs a bus rental or limo rental for their big night out, Price4Limo can help find you the right vehicle at an affordable price!
Pub Crawl Minibuses
If you're planning a beer tour, pub crawl minibuses are the perfect way to get around town. They are perfect for large groups, and they have great sound systems and TVs so that everyone can enjoy the ride without loosing their voices. Pub crawls are also a great way to save money, as well as avoid driving drunk or drinking and driving yourself. Plus, with our pub crawl minibuses you'll be able to meet new people from all over the world!
Employee Shuttle Bus Service
Prices for employee shuttle bus rental in Washington, DC are listed below. When you reserve your next employee shuttle bus rental with Price4Limo, you can expect:
Affordable rates

Reserved seating for up to twelve people in a comfortable party limo bus or coach bus

Free wi-fi throughout the vehicle and on our mobile app, which allows passengers to stream movies and music while they ride
Price 4 Limo is a nationwide marketplace where independently owned transportation companies compete for your business!