Oregon Charter Bus, Limo Service, and Party Bus Rentals
You won't find a better selection for limos, charter and party buses in Oregon than at Price4Limo. Complete the form to view vehicles available in your area.
Price4Limo offers affordable transportation. If you want to save money, our company is your best choice. We have a wide selection of vehicles and destinations that will meet your needs and budget. You can book a ride for a low price with Price4Limo! Our limo service offers a wide selection of services including airport transfers, wedding transportation, bachelor parties, bachelorette parties, corporate events and more. Our limos come in all sizes! We also offer party buses which will accommodate up to 65 people at one time! Your group is sure to have fun in one of our buses if they choose us as their transportation provider!
Traveling with a large party? View our Oregon charter buses
Party Buses Oregon
Party buses are the ultimate way to celebrate a special occasion. They can take you and your friends to and from a party, event or wedding safely and on time. Party buses are perfect for bachelor and bachelorette parties because they allow you to enjoy a fun night out with your closest friends in one of our luxurious vehicles while still keeping everyone together. Allowing your guests to drink on the bus means no worries about how many people will be driving home at the end of the night. If you're celebrating something big like a birthday or anniversary, renting one of our party buses is the best way to make sure that all your guests get home safely after an amazing celebration!
Take a look at our fleet of limo rentals, party buses, charter buses & more available in Oregon. Find out what vehicles are available near you by searching for your city or town in the dropdown menu above.
Oregon Limousines
When you travel to Oregon and want a limousine service, Price4Limo has an extensive selection of vehicles to meet your needs. We have a large fleet of luxury limousines that are available for rental around the clock. We can help you find the right type of Sedan Car Service or Party Bus. Our vehicles come in a variety of colors and styles, so there will definitely be something that catches your eye! If you're looking for something more unique or luxurious than what we offer on our site, please give us a call so we can help you customize your transportation needs even further! Hop in one of our fantastic bus rentals or limousine rentals for your future important affair. Arrive at your favored soccer team's arena in style. Reserve a limo service for prom for a cheap hourly price. If you are going to need airport pick-up services our charter buses or private car services will transport you to your specified destination on schedule. A limo bus can make a dull afternoon on the town into a memorable occasion. If you are getting married and want wedding transportation check out the limousines we have waiting for your special day.
Charter Bus Rental Company In Oregon
We are one of the premier charter bus rental companies in Oregon. We provide charter bus rentals, limousine rentals, and party bus rentals to many cities and towns throughout Oregon including Salem, Portland, Eugene, Bend and more. We know that when you're planning a trip anywhere in the state there are several things that you will want to take into consideration: What is available at my destination? How do I get around once I'm there? What activities are there for me to enjoy during my stay? These questions can be answered by using Price4Limo's extensive network of affiliates across all corners of Oregon. We have access to over 300 affiliate locations throughout the state with more being added every month! Oregon is located on the west coast of the U.S. Portland is the biggest city in the state and has one of the most vibrant music scenes in the country. The Portland Timbers are a popular soccer team in the city. Other cities of note in the state include it's capital Salem, Bend, Seaside and Lincoln City.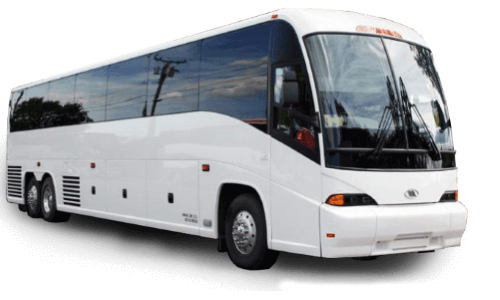 Luxury Charter Buses
Our fleet of charter buses is equipped with everything you need to make your trip a success. Whether you're traveling for business or pleasure, our luxury charter buses are fully-equipped with everything you need to make your trip a success. Our luxury charter buses are equipped with everything you need to make your trip a success. Our fleet of charter buses is equipped with everything you need to make your trip a success, as well as comfortable seating and plenty of room for luggage.

Minibus Rentals
We have a selection of minibus rentals in Oregon to choose from. If you are looking for the perfect transportation option, consider renting one of these party buses and enjoy your trip! Our minibuses can accommodate up to 14 passengers and still be comfortable. Each bus has a restroom, leather seats, and a flat screen TV so you can watch your favorite movie or show while on the road. We also provide wireless internet access as well as charging stations for your phones and other devices so that you never run low on battery power. So what are you waiting for? Contact Price4Limo today by filling out our online form or calling us.
Mini Bus Pricing Explained
The pricing for a mini bus rental with Price4Limo is based on the size of the vehicle, length of time it will be used and the distance. You can expect to pay between $150-$250 per hour depending on your needs and type of trip. There are also additional fees that may apply such as fuel costs or taxes if applicable in your state or country. We do offer special rates for larger groups, so please contact us for more information about our discounts!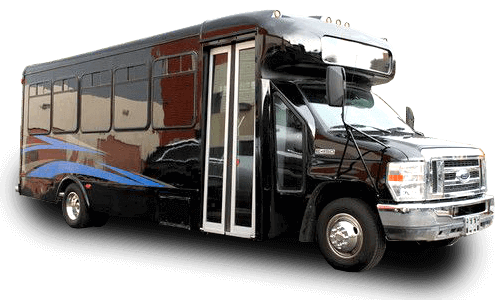 Luxury Party Bus Options
Party buses are the most popular choice among party bus rentals. A party bus can accommodate anywhere from 12 to 56 passengers, and is perfect for large groups of people who want to travel together in comfort and style. Party buses come in a wide variety of sizes, colors, styles and amenities; from our luxurious 28-person Mini Coach Limo Bus with leather seating and plasma TV screens to our sleek 25-person Stretch Limousine Party Bus with beautiful wood floors and tinted windows.
Party Bus Pricing Explained
The cost of a party bus rental depends on a few things. The first is the length of time you're renting the vehicle for, which we can help you determine based on your event. Party buses are typically booked at least 24 hours in advance, but if there are more than six passengers involved, they will need to be reserved several weeks out to ensure availability. We also require that our clients submit a credit card number when booking so that we can secure their reservation with an appropriate deposit before the date of service.

Motorcoaches For Hire
While a school bus is great for getting kids to and from school, it doesn't have the luxury features that a motorcoach has. Motor coaches are larger and more comfortable than buses, so they accommodate groups better. In addition to providing seating for more people, motor coaches come with amenities like wireless internet access, satellite radio and more.
Motorcoach Pricing Explained
Motorcoach prices vary depending on the size of your motorcoach, the amenities you need and your location. It is important to note that all motorcoach rental prices are per day or per hour.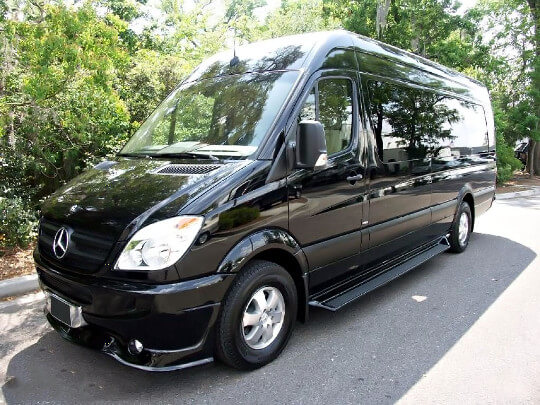 Sprinter Limo Rentals
Our selection of limo sprinter rentals includes options for airport transfers, shuttling groups to and from parties, and shuttling groups to and from events. Sprinters are a popular choice for airport transfers because they are spacious enough to accommodate all of your luggage in the rear compartment while still having room to comfortably seat everyone inside. They also come equipped with Wi-Fi so that you can stay connected while you travel. If you're planning on hosting an event at your home or business, then we recommend renting one of our party buses instead—these will be able to fit even more people than our standard sprinters!
Limo Sprinter Pricing Explained
Customers who want to find out more about Sprinter limo prices can do so by visiting the website. Prices are subject to change, and they vary depending on location, model and features.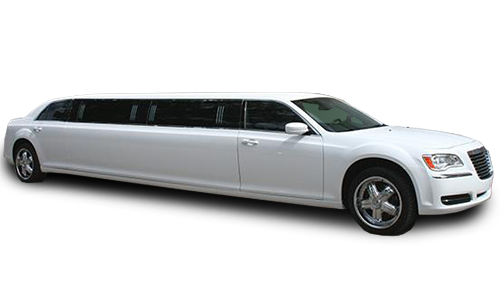 Luxury Limousine Options
Limo prices vary by model, size, amenities, age and location. We have a wide variety of limos available for rent throughout Portland and surrounding areas. Our fleet includes: Luxury limos - including Hummer H1 limos, Mercedes Lincoln and Cadillac Escalade Limousines (Black or White) with full bar services and interior LED lighting
Hummer Limo Rentals
The Hummer limo is one of the most luxurious and highest quality vehicles available for transportation. Our selection of Hummer limos can accommodate up to 15 passengers, making them perfect for groups or events that require transportation. We have a variety of models to choose from, including the H1 and H2. These models offer premium amenities like leather seats, surround sound systems, DVD players and more! Hummer limos are also available in a variety of colors such as black cherry metallic or silver quartz metallic.
Hummer Limo Pricing Explained
The prices on a Hummer Limo depend on the model, size, and length of rental. Prices are based on hourly rentals. There is a minimum of 4 hours, 6 hours or 8 hours required for all rentals.
Located in the Pacific Northwest, Oregon offers a wide array of beautiful natural scenery and has several historic and cultural attractions. For those looking to get away from the hustle and bustle of city life, Oregon is definitely the ideal destination. With its gorgeous landscapes, lush forests, snow-capped mountains, and scenic national parks, you will surely have an unforgettable time in this state. A trip to one of the country's most popular destinations would not be complete without a luxurious private vehicle to take you around town. So if you are planning on spending some time in this state with family or friends, don't waste another minute and book our limo service or charter bus rental for your entire Ohio adventure today! We offer rentals that can accommodate as few as 10 passengers to as many as 50 passengers when it comes to group travel so no matter how small or large your group is we have something for everyone!
Mt. Hood
Mt. Hood is a dormant volcano in the Cascade Range and the highest point in Oregon. The mountain is part of Crater Lake National Park, which has many glaciers and snowfields located on its slopes.
Museum of Science & Industry (OMSI)
The Museum of Science & Industry (OMSI) is located in Portland and is an amazing place for kids and adults alike. They have an IMAX theater, a planetarium, a science center and many more things to do. The best part about the museum is that it's free! You can see all the exhibits for free. If you want to see any special shows or movies then you will need to pay a small fee but it's still worth it because they are really good! The museum has several different buildings so there's something for everyone here at OMSI.
Pittock Mansion
Pittock Mansion is a historic house museum in Portland, Oregon, United States. It was the home of Henry Pittock, a publisher of The Oregonian newspaper who purchased the house in 1892. The mansion was added to the National Register of Historic Places in 1970 and is open for public tours on a limited basis during the summer months (May through October).
Lan Su Chinese Garden
Located near Portland, Oregon's Chinatown district and the downtown area, Lan Su Chinese Garden is a beautiful oasis designed to be a peaceful retreat from the hustle and bustle of city life. The garden opened in 1998 and features more than 10 acres of lush greenery. Visitors can enjoy walking paths, water features like a pond filled with koi fish, pagodas, and even an authentic tea house where you can grab some hot tea (or just sit outside if you don't feel like drinking). There are also plenty of plants for you to admire—bamboo trees, cherry trees and camellias are all common sights here.
Experience the best offerings of Oregon with Price4Limo's Charter Bus and Limo Service.
Oregon is a great place for a vacation. It offers the best sights, food, and activities in the world. If you're looking for an interesting way to experience Oregon, consider taking advantage of our charter bus and limo service. We can get you there in style so that you can focus on enjoying your trip. We also offer party buses so that your guests can enjoy their time out with friends while still being able to see all that Portland has to offer them!
Oregon is a great destination for travelers. Whether you are looking to take a weekend getaway, visiting relatives or friends, or taking an extended vacation, Price4Limo makes it easy to travel in style. We offer charter bus rentals that can get you anywhere in Oregon and beyond. Whether you want to travel around the state with our charter buses or just stay close by and visit attractions like Crater Lake National Park or Ashland Shakespeare Festival, Price4Limo can help. You can even use our limousines and party buses if there are more than 15 people in your group!
Why rent a bus rental from Price4Limo
Price4Limo is a family owned and operated business that has been in business. The company has a fleet of over 100 vehicles (including buses, party buses, limos, minivans and SUVs) and offers charter bus rentals throughout the entire state of Oregon. Price4Limo provides first-class customer service, ensuring that you get the best value for your money when renting any vehicle!
Fleet of Oregon Bus Rentals And Vehicles
Our fleet of Oregon buses and limos is comprised of a wide range of vehicles, all designed to provide the best possible experience for you. We have everything from mini-buses to motor coaches, so you're sure to find exactly what you need. All our vehicles are equipped with amenities like flat screen TVs, DVD players and Wi-Fi access so that you can be entertained while traveling. Whether it's a short trip or long haul trip across Oregon we've got your ride covered!
Our Top Picks for Oregon Motorcoach Travel Destinations
If your travel plans include a number of destinations in Oregon, we recommend you rent a charter bus with our company. We offer a wide selection of buses and limousines that are guaranteed to make your traveling experience as comfortable and enjoyable as possible. In addition to our fleet, we also have an excellent team of customer service agents who will help you plan out all the details so that there are no unexpected surprises along the way. To get started on planning your trip with us, contact us today.
Traveling To Events With Oregon Charter Bus Companies
If you're traveling with a group, sometimes it's just easier to get a charter bus. If you are going to a concert, sporting event or some other type of event that requires transportation, it can be difficult to find ways for everyone to get there on time. Charter bus companies offer buses that seat anywhere from 50-100 people. This means that if your group is small enough, renting one of these buses could be your best option!
Oregon Charter Bus Pricing
Price4Limo offers affordable rates for charter bus rentals in Oregon. The cost of your trip depends on the length of your trip, how many passengers make up your group, what type of vehicle you choose and how many amenities are included with that vehicle. For example, if you take a shuttle between Eugene and Portland it will cost less than taking a party bus between Eugene and Portland. If you want our experienced staff to help plan out every detail of your transportation experience we are happy to do so at no additional cost!
Minibus Rentals Oregon For Sporting Events
A minibus is perfect for sporting events. If you're looking to rent a bus for your team or group of friends, but don't want to sacrifice comfort and style, then consider throwing a few more people in the mix and renting a minibus instead. This will allow you to travel in style without sacrificing space or comfort. It also allows for larger groups of people to be transported at one time, which can be especially helpful when planning weddings, parties, and other events that require transportation from A to B.
Oregon Airport Transportation
You'll find that Price4Limo offers airport transportation to and from PDX, SEA, and PDX. You can travel in style with our luxurious limos or party buses. We offer private airport transportation to and from PDX, SEA, and PDX.
School Bus Rentals Oregon For Conventions
School buses are a popular option for school field trips, sports teams and more. The versatility of the school bus means that you can use it as an activity bus, a game bus or even as a dining bus. School buses are also great for group transportation because they have plenty of room and can be equipped with all kinds of amenities including televisions, DVD players and more.
Coach Bus Rentals Oregon
If you are looking for a way to get your group from point A to point B, then this is the perfect option! Coach buses can be rented for as little as one hour, and up to 14 days. They are available in a variety of sizes and styles (including: school buses, motorcoaches, minivans and even limousines). If your group has more than 40 people, we have the option of adding additional vehicles at an affordable rate. The best part? We provide our clients with personalized service, making sure that their needs are met before they even ask!
Price 4 Limo is a nationwide marketplace where independently owned transportation companies compete for your business!