Idaho Charter Bus, Limo Service, and Party Bus Rentals
You won't find a better selection for limos, charter and party buses in Idaho than at Price4Limo. Complete the form to view vehicles available in your area.
Welcome to Price4Limo's website! If you are looking for an Idaho charter bus rental company, limousine service, or party bus rental company — you have come to the right place. Price4Limo is the largest selection of vehicles throughout Idaho. We also offer an extensive selection of party buses to choose from as well. Why should you choose Price4Limo? With years of experience in the transportation industry, we know what it takes to get you the best service.
Traveling with a large party? View our Idaho charter buses
Top Charter Bus Rental Company In Idaho
Price4Limo is the largest charter bus rental company in Idaho. Price4limo has the largest fleet of buses in Idaho and we have the best service. Price4Limo has the best prices in Idaho and we have a great selection of buses to choose from, including our most advanced fleet of buses and our most modern fleet of buses. We have our luxury fleet with all kinds of services that you need when you're traveling from one place to another or if you're going on an exciting trip with your friends or family members, then don't worry because we can accommodate everyone!
Take a look at our fleet of limousine rentals, party buses, charter bus rentals & more that we have in Idaho. Search for your city in the drop down menu above to get a full list of available rentals in your area.
Jump in one of our spectacular bus rentals or limousine rentals for your next important celebration. Join your friends and family at your favored team's arena in fashion. Book a limo for homecoming at a budget-friendly rate. When you need airport drop-off services our charter buses or private car services will transport you to your specified destination on time. A party bus rental will make a lame night on the town into a remarkable affair. If you are getting married and require wedding transportation check out the party bus rentals we have waiting for your special day.
Best Idaho Limousines
If you're looking for an Idaho limousine rental company that offers the best customer service, selection of vehicles, and prices, we are the top choice. Price4Limo has been serving Idahoans, and we pride ourselves on providing the most reliable transportation services to our customers. We offer a wide range of affordable vehicles for every occasion: weddings, proms and other special events; executive transportation services; airport transfers; bachelor/bachelorette parties; bar crawls in downtown Boise or Nampa; wine tours in Snake River Valley (SRV) vineyards; corporate seminars and conventions at The Grove Hotel & Convention Center or CenturyLink Arena – just to name a few! The best part is that all our party buses are equipped with premium amenities like plush leather seats & headrests with built-in cup holders so you can enjoy your ride in comfort while sipping champagne or whiskey as you travel through scenic parts of North American continent such as Grand Teton National Park where you can spot wildlife like moose or elk eating grasses from trees along lakeshore trails before heading home again!
Idaho is home to vast expanses of plains and mountainous regions. The more populous cities include its capital Boise, McCall, Idaho Falls, Coeur d'Alene & Pocatello. Colleges that reside in the state are the University of Idaho, Boise State University, and Idaho State University. In Boise if you like history take a tour of the Old Idaho State Penitentiary or visit Julia Davis Park. You can also catch a show at the Egyptian Theater.
Choose Idaho Party Buses
Party Bus Rentals. Price4Limo wants you to have the best experience possible when booking a party bus for your event or trip. We offer several different types of party buses, including:
Sedan Party Buses - Compact vehicles that seat up to 14 people comfortably. Most popular in cities and urban areas, these vehicles are great for bachelor parties or simple group outings like dinner at a restaurant or going shopping at the mall.

Mini Party Buses - Smaller than Sedans but still spacious enough to fit 15 passengers, this type of vehicle is perfect for anyone who needs more space than a Sedan but doesn't want something too big either (typically used by families).

Mid-Size Party Buses - Mid-size vehicles typically seat between 16 and 22 passengers comfortably depending on how many people per row there are; they're ideal if you're looking for something larger than Mini Buses without being too massive either! They're also very popular among companies wishing keep their employees safe during company events such as sporting events or concerts--and why wouldn't they be? After all, mid-size buses offer plenty of room while maintaining affordability so everyone can afford one! Plus there's no need worry about finding parking ever again since no matter where you go there will always be plenty more available spaces nearby thanks to their compact design!
Why Choose Price4Limo?
You'll find that Price4Limo offers the best fleet of limousines, party buses, and charter buses in Idaho. And with an extensive selection of vehicles to choose from, we're sure you will find a ride that suits your needs perfectly. In addition to having one of the largest fleets of transportation options in the state, Price4Limo also has friendly customer service agents who are available 24/7 to answer any questions you may have about reserving or booking a reservation for your vehicle rental . Additionally, because we want all customers to be satisfied with their experience using Price4Limo for all their transportation needs, we offer competitive pricing on all car rentals as well as monthly payment plans so that everyone has access to our fleet at an affordable price!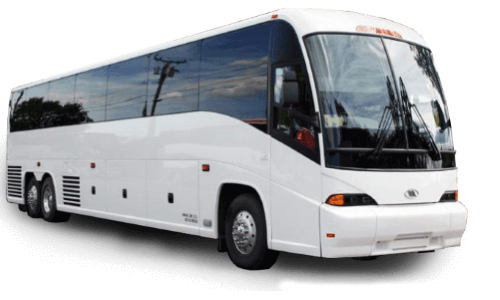 Luxury Charter Buses
Are you interested in chartering a bus? We offer many different options and can help find the perfect bus for your group. Our buses are very comfortable, and they come with televisions, WiFi access and more.
56-Passenger MCI Bus
The 56-passenger MCI bus is a great choice for large groups, and can be used to transport groups to sporting events, concerts and more. You may also want to consider renting this vehicle if you are planning an event or wedding in Idaho. Price4Limo offers this bus with a . If you're interested in hiring our we recommend that you book your trip at least one week in advance so we have time to find the right fit for your needs.
Charter Bus Pricing Explained
You may wonder, how much does it cost to rent a charter bus? Well, there are a number of factors that can affect the pricing. The size of the vehicle will be one factor. The number of passengers you want on your trip is another. How long you need to rent the charter bus for is also important because it will affect how many days (and nights) it will be in your possession. Distance traveled and time of day are also factors that affect charter bus rental costs. You'll find some general guidelines below, but when it comes down to prices, we recommend getting an exact quote from us at Price4Limo so you know exactly what your transportation will cost when planning your next event or trip!

Minibus Rentals
One of the best ways to explore Idaho is by renting a minibus. Minibuses are ideal for groups, sporting events, concerts and more. They can seat up to 15 people comfortably and allow you to travel in comfort while still having plenty of room for luggage. You'll love how easy it is to book your next trip with Price4Limo!
18 Passenger Minibus
The 18 Passenger Minibus is an ideal option for large groups and families. It can hold up to 18 people, making it the perfect vehicle for large groups, including: Large families, Large groups of friends, Large groups of students.
Mini Bus Pricing Explained
There are a number of factors that influence the price of your bus rental. These include:
The number of passengers.

The distance you travel.

The time of day you travel, including peak hours and off-peak hours.

Whether you are traveling during school breaks or holidays, which can increase demand for party buses.
The type of vehicle you choose will also impact pricing (for example, if you select an SUV rather than a mini bus). Finally, extras like seat covers or entertainment systems may be available for an additional fee, so make sure to ask about these before making a reservation!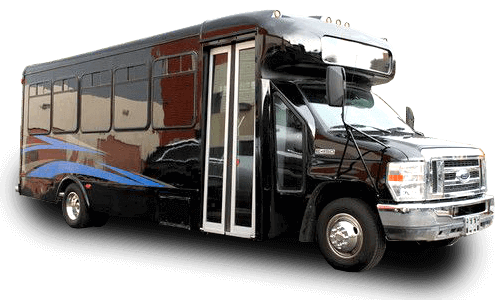 Luxury Party Bus Options
Price4Limo has a wide array of party bus options for your next event. We have 30-passenger Tiffany Party Buses, which are perfect for large groups and bachelor parties. Our party buses will make you feel like royalty as you travel to your destination in style. The best way to get the most out of your trip is by reserving a limousine with Price4Limo.
30-Passenger Tiffany Party Bus
The 30-passenger Tiffany Party Bus is a great option for groups of up to 30 people looking for a vehicle that can accommodate them comfortably, while also providing them with the entertainment and amenities they need. This party bus comes with a dance floor, bar, disco lights and disco ball. The dance floor opens up into the back of the vehicle where you'll find seating for 14 passengers in pairs (i.e., two facing each other). There are also four captain's chairs that can be used as seating or moved into position as stools at either side of front bar area.
Party Bus Pricing Explained
Party bus pricing is determined by a number of factors, including the number of passengers, the amount of time you plan on renting the bus for, and how far you're planning on driving. Some companies will charge more if you have more passengers or need to drive longer distances. Other factors that may affect your price include whether or not you want a luxury vehicle (such as an Escalade) or a more traditional party bus (like a 40-foot coach).

Motorcoaches For Hire
Motorcoaches are often used for large groups of people. They can be rented for a day, a week or longer and can be used for corporate events, weddings and other special occasions. Motorcoaches provide more space than smaller vehicles. This makes them ideal for transporting teams to sporting events or family reunions while providing comfort and convenience on the ride there.
45 Passenger Temsa Motorcoach
The 45 passenger Temsa motorcoach has seating capacity for 41 passengers with 3 rows of 2 seats each. The remaining 4 seats are located behind the 's area and have only one armrest per seat so you can be sure that they do not get in your way while driving. These extra large buses have an average fuel economy rating of 12 mpg which makes them ideal for long distance travelling while still keeping costs low!
Motorcoach Pricing Explained
The most popular charter bus type is the motorcoach, because it's designed to carry large groups of people in comfort. Motorcoaches are available in several different sizes and styles, and there's a wide range of prices for them. The first step toward choosing your ideal motor coach for your group size and budget is determining what kind of amenities you want included on the vehicle. Do you want leather seats or just regular cloth? Are power outlets and Wi-Fi important to everyone in your group? If so, you'll need at least one outlet per three passengers—or more if there will be multiple devices charging at once (laptops and smartphones).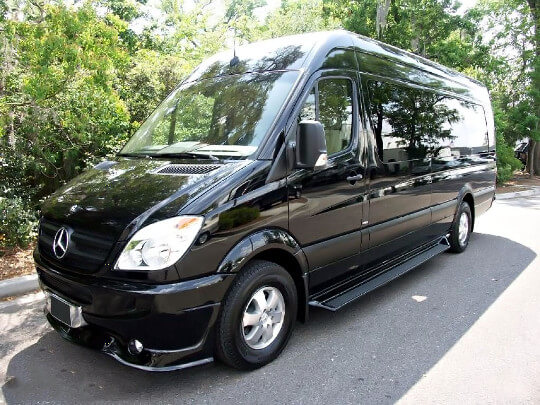 Sprinter Limo Rentals
While the Mercedes Sprinter is not a limousine, it can be used as one. A large vehicle that seats up to 15 people, the Sprinter can be rented by private groups and businesses for any occasion. If you are looking to rent a Sprinter, consider what kind of extras you would like to add on. One option is adding seat upgrades such as leather sofas or stylish armchairs. Another option is adding additional entertainment options such as laser lights or screens with video games, movies, or music videos. Some companies offer packages that include both of these options in order to create an unforgettable experience for your guests.
10 Passenger Executive Mercedes-Benz Sprinter
An executive Mercedes-Benz Sprinter seats up to 12 passengers with seating arrangements like: 3 rows of Bucket seats or 2 rows of bucket seats with 2 bench style seats in the middle row (with optional jump seat).The rear doors open up into a large cargo area that can hold up to 4 suitcases or other large items—and two additional luggage racks are available if you need more space!
Limo Sprinter Pricing Explained
Price4Limo's limo sprinter pricing is unique because it's based on several factors. The type of limousine you choose, the number of passengers you have, and even how long your trip lasts will affect the final price. This means that if you need a sprinter for just two hours with four people in it, your costs will be different than if you need a sprinter for four hours with eight people. The length of the trip matters too: longer trips require more gas and will therefore cost more money.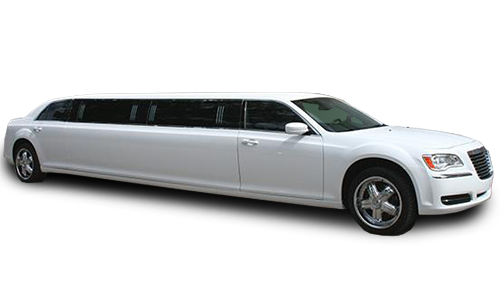 Luxury Limousine Options
If you want to travel in style, then a limousine is the perfect way to ensure that you arrive at your destination feeling relaxed and looking sharp. At Price4Limo we have a wide range of luxury vehicles available for chartering, including: 8-passenger stretch Lincoln limousines 52 passenger party buses with fully stocked bars and entertainment systems Luxury SUVs like the Cadillac Escalade, or Hummer H2.
8-Passenger Stretch Lincoln Limousine
When you're looking to impress, reserve a stretch Lincoln limousine. This eight-passenger vehicle features leather seats, a first-class entertainment system that includes satellite radio and rear DVD player, and other amenities such as free Wi-Fi. With its plush interior, this spacious luxury vehicle is perfect for larger groups of up to eight people who want to travel in style.
Luxury Limo Pricing Explained
If you're looking for a more luxurious experience, then the price will be higher. All luxury limousines have larger seating capacity, which means that there's more space for passengers and their belongings. They often include amenities like LCD TVs, leather seats and even bars in the back of the car. The cost of renting a luxury limo depends on its size as well as what features it has included. Prices can range from $1,000 per day up to $3,000 per day depending on how much space you need and what type of vehicle you want to rent (SUV vs sedan).
15 Passenger Black Hummer Limo
The 15-passenger black SUV Hummer limo is designed to make you feel like a celebrity. With this humbler, you and your friends can hit the town in style. The SUV limo offers plenty of room for all your passengers, with up to 10 seats in the main cabin and an additional 5 seats in the rear compartment. The interior features leather seating, LED lighting, a flat-screen television with DVD player and surround sound speakers so everyone can enjoy their favorite movie or show while they cruise down Main Street.
Hummer Limo Pricing Explained
Speak from the standpoint of Price4Limo, a limo rental company that knows Hummer limo rental pricing:* When you reserve a Hummer limo rental, the price you pay is based on the type of Hummer limo you choose and how long you rent it for. The type of vehicle is determined by its seating capacity, size, and features. Below are some examples: Mid-Size: Seats 7 to 10 people comfortably with plenty of legroom in back seats Large Car: Seats up to 12 passengers comfortably with plenty of legroom in back seats and front seats.
The state of Idaho has a lot to offer when it comes to nature, history, and culture. It is the 13th largest state in the United States and located in the northwest region. The capital city is Boise and that is where most of the action happens. Some of the best attractions are found here. If you want to visit this part of the country then you should consider renting a charter bus for your transportation needs. This makes it more convenient for everyone as opposed to driving many different cars or flying into Boise Airport.
Shuttle To The Venue With Wedding Transportation
Price4Limo is a great way to get to the venue with wedding transportation. We offer a variety of wedding transportation options, including our luxury party bus rentals, black car service and stretch limousines, as well as an affordable shuttle bus rental option. Our team will take care of all your transportation needs so you can relax and enjoy your special day! If you want a shuttle bus for up to 10 people but don't want to pay the high cost of chartering one yourself or renting from another company, then we have what you need! Our brand new 16-passenger shuttle buses are stylishly outfitted with comfortable leather seats and ample leg room so everyone can ride in style.
Coach Bus Transport For Sport Teams
Idaho is home to several professional sports teams, including:
Boise State Broncos

Idaho Vandals

Idaho Steelheads
In addition, there are a variety of NCAA college sports teams in the state. Whether you're looking for transportation for your team or group to an Idaho sporting event or need to transport fans to a game, Price4Limo can help you find the right coach bus rental at a price that fits your budget.
School Bus Rentals For Perfect School Trips
School buses are a great way to transport children to school, sporting events and other activities. There are many benefits of renting a bus from Price4Limo including but not limited to: getting where you need to go on time; saving money; no waiting in line at the stop; peace of mind knowing your kids will get there safely and more! If you need reliable transportation services that are affordable then give us a call today!
Government Charter Bus Rentals
No matter what you're doing in Idaho, there are government charter buses for you. Government charter buses are used for official business by government agencies and other organizations. They can be rented for business trips, conferences, and other activities. These buses are also used to shuttle passengers from one location to another at airports and other locations.
Book Corporate Travel Coach Buses
Corporate travel coach buses are a great way to plan a group trip. Corporate travel coach buses are generally used for business meetings or conferences, but they can also be used for other purposes such as weddings, proms and family reunions. Booking corporate travel coach buses is easy when you use Price4Limo's online booking system. Just enter your desired pick-up location and your destination city, then choose your preferred vehicle type from our wide range of options. You can also choose the number of seats that you need and whether you want an open bar on board or not (if so we recommend bringing some snacks).
Prom and Formal Shuttle Service
Prom is a special event in any high school student's life. It's the formal dance that happens during their senior year, and it's often the first time they get to wear a tux or dress. Prom is also a celebration of your classmates' accomplishments and the end of their four years of hard work at high school together. Prom is an important part of many teenagers' lives, so when you're looking for party bus rental services, limo rentals, or shuttle bus service before your big night out on the town, you need to find someone who understands how important this evening will be for everyone involved with planning it. If you want help finding transportation that fits your needs perfectly while still getting everyone there safely and comfortably without breaking too much bank on their end? Then give us a call!
Sports Teams in Idaho
Boise State Broncos: The Broncos have won 14 conference titles and four BCS bowl games. They are regularly ranked highly in the national polls, with a current ranking of #10.

Idaho State Bengals: The Bengals have won nine conference titles and one FCS playoff game since their founding in 1901. Their athletic program was founded as the Normal School in Pocatello, which moved to Moscow in 1922 and was renamed Idaho State University three years later.

Idaho Vandals: The Vandals have won four conference championships since their founding in 1892 as an agricultural college for men (the school became co-ed after its move to Moscow). Today, it has over 19 varsity teams including football, basketball, baseball, cross country/track & field
Popular Cities in Idaho
Boise: Boise is the capital city of Idaho. It's home to hundreds of businesses, including many large corporations such as Albertsons and Micron Technology.

Coeur d'Alene: This city in northern Idaho has a population of about 44,000 people. It's known for its beautiful lakes and access to outdoor recreation areas like the nearby Coeur d'Alene Resort & Spa or Silverwood Theme Park.

Pocatello: Pocatello is another city that's located along I-15 and is only about an hour from Boise, making it a popular choice for travelers looking to explore Idaho's capital city without taking too long on their road trip! There are also several other nearby cities worth visiting if you have time (see below).

Idaho Falls: Located along US 20 near Yellowstone National Park, this town has a population over 47 thousand people but still manages to feel cozy despite being bigger than some other small towns! There are plenty of restaurants where you can eat delicious food after spending all day exploring Yellowstone National Park during summertime months when there aren't so many tourists visiting yet...and don't forget all those hiking trails too!
Best Attractions in Idaho
Idaho is home to many great attractions, including the Boise Art Museum, Idaho Historical Museum, and the Idaho Botanical Garden. From the best museums in Ada County to a wide variety of outdoor experiences available at national parks like Craters of the Moon National Monument and Coeur d'Alene National Forest—there's something for everyone in this beautiful state. The most popular attractions include Craters of the Moon National Monument (which has been named a UNESCO World Heritage Site), Snake River Birds of Prey National Conservation Area (home to thousands of birds), and Coeur d'Alene Resort (a luxury hotel resort).
Airports We Service in Idaho
Price4Limo offers airport transfers to and from the following airports in Idaho:
Boise Airport (BOI)

Idaho Falls Airport (IDA)

Lewiston Municipal Airport (LWS)

Pocatello Regional Airport (PIH)

Salmon City/Silvercreek Field Airport (WID)
Price 4 Limo is a nationwide marketplace where independently owned transportation companies compete for your business!