Wyoming Charter Bus, Limo Service, and Party Bus Rentals
You won't find a better selection for limos, charter and party buses in Wyoming than at Price4Limo. Complete the form to view vehicles available in your area.
Many people visit Wyoming for the beautiful outdoor scenery of the Grand Tetons and Yellowstone National Park, but there are also a variety of other attractions to enjoy! A great way to explore the state is by renting a charter bus, limo or party bus. Price4Limo can help you find a bus rental company in Wyoming with our easy-to-use search tool. Simply enter your search parameters and we'll be able to provide you with quotes from top companies offering charter buses, limos, party buses, and more. Get started now!
Traveling with a large party? View our Wyoming charter buses
Party Buses Wyoming
If you are looking for a charter bus, limo, or party rental in Wyoming then look no further than Price4Limo. We have been providing transportation services in the state for years and have built a reputation for excellence by providing the best vehicles at competitive rates. Our fleet of over 100 vehicles includes vans, buses, limos and party rentals that can accommodate groups from 2 to 50 people. We have a wide selection of party buses, limousines and charter buses to help you enjoy your Wyoming trip. Call our friendly customer service representatives today or send us an email, who can provide you with more information about our vehicles and services.
Wyoming is located in the mountain region of the western United States. According to wikipedia, "It is the tenth largest state by area, the least populous state and the second least densely populated state in the country. " Wyoming is covered with vast plains and most importantly the Rocky Mountains. Yellowstone National Park, a 3,500 sq mile wildlife sanctuary is home to all kids of different animal species, canyons, and rivers.
One of the most popular attractions in Wyoming is "Old Faithful," a massive, natural geyser. One of the other attractions in the area is the Grand Teton National Park. Here you will have numerous hiking trails, skiing areas, and the Snake River. Wyoming has natural beauty that will excite your senses and inner child.
Wyoming Limousines
When you visit Wyoming, you're sure to want to see as much of the state as possible. The best way to do this is by renting a limousine. Limousines are available for a variety of services and will get you where you need to be in comfort and style. Wyoming limousines are perfect for weddings, birthdays, proms, corporate events—you name it! With our fleet of vehicles available 24/7 and at reasonable prices, we can help make sure that your special occasion goes off without a hitch. Call us today or book online now! When you need transportation anywhere in the state of Wyoming, Price 4 Limo is the go to resource for limousines, party buses, and charter buses. View prices for all of our vehicles online in less than 30 seconds. Simply select a city from the list below, to unlock all of the transportation options available in your area.
Bus Rental Company In Wyoming
When you're looking for a bus rental company in Wyoming, look no further than Price4Limo. Price4Limo offers a wide range of Wyoming charter bus, limo, and party bus rentals. We have the best prices in all of Wyoming, so you're sure to find what you need on our website. Our buses are available for any occasion: weddings, bachelor parties, birthday parties or even an afternoon at the ballpark! Wyoming is home to some amazing sights that are perfect for a road trip with family or friends. Yellowstone National Park has many different areas within its borders including Old Faithful geyser as well as wildlife such as bears! Traveling through this area by car can be frustrating because of heavy traffic - why not consider taking a fun trip on one of our charter buses instead? You'll get there faster than driving and won't have to worry about parking or navigating around other cars when looking for landmarks like the Grand Tetons (a national park located just south from Yellowstone).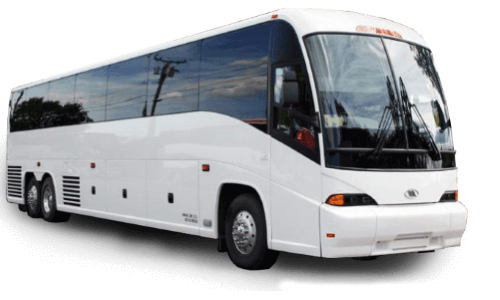 Luxury Charter Buses
Wyoming charter buses are one of the best ways to travel with your group. You can choose from a variety of sizes and styles, including party buses, limousines, and coaches. For example, if you want to rent a charter bus for a day or weekend trip with your friends or family members in Wyoming, Price4Limo is the perfect choice for finding affordable prices on all types of vehicles! Price4Limo also offers other services like reserving transportation from one city to another as well as renting limos and party buses for special events such as weddings and proms!
Charter Bus Pricing Explained
We at Price4Limo have a variety of charter bus prices in Wyoming, from Cheyenne to Casper and Jackson. Our rates are competitive with other companies, and if you don't see the price you want on our website, call us and we'll do our best to match or beat it!

Minibus Rentals
Wyoming minibus rentals also make it easy for you to attend weddings and other events in the state. The of your Wyoming minibus will help you get to your event on time so that you don't miss any of the fun activities at the wedding or corporate function.
Mini Bus Pricing Explained
For those looking to spend a day exploring the many attractions of Wyoming, we offer mini bus rentals in WY. Mini buses are perfect for groups of all sizes, whether you're traveling with friends or family. Minibuses from Price4Limo come equipped with comfortable seats and plenty of legroom to keep everyone happy on your trip. If you need something larger than a mini bus but not quite as big as an executive coach, consider renting one of our 15 passenger vans in WY instead! If you're looking for an even more cost-effective option than renting a van or minibus rental from Price4Limo, consider opting for an airport shuttle service instead! An airport shuttle service is often less expensive than other types of ground transportation services because they tend to operate only during peak hours while most other businesses run 24/7/365 days per year.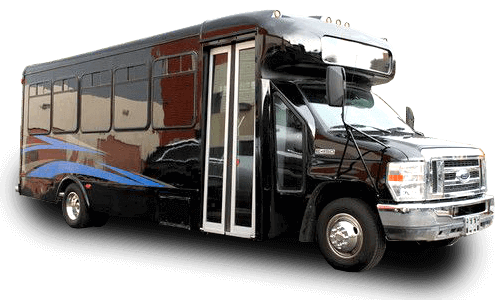 Luxury Party Bus Options
If you're looking for party bus prices in Wyoming, our company has a good selection of party buses for rent at affordable prices. We have vehicles that can accommodate up to 17 passengers and come with many amenities. Our Cheyenne party buses are great for those who want to enjoy the sights and sounds of the city while having fun with friends and family. We have several different models, so there should be something that fits your needs perfectly, no matter where you plan on going or what type of experience you want to have! If you need a Casper party bus rental or limo service during your stay in Casper, WY, then look no further than Price4Limo! With our fleet size being larger than most other companies in the state (and even some national ones), we can accommodate just about any need when it comes down to transportation services whether it be large groups like weddings or small teams getting ready beforehand.

Motorcoaches For Hire
For the first time in history, you can experience all of Wyoming's finest attractions in one convenient location. Whether you're an adventure junkie who loves thrill rides and wildlife, or a foodie who enjoys sampling tasty treats from different regions, Wyoming has something for everyone. From Yellowstone National Park to Devil's Tower and Grand Teton National Park, there's no better way to see what Wyoming has to offer than by experiencing it with your friends and family on a motorcoach!
Motorcoach Pricing Explained
Let us show you the best of Wyoming in style. We have great rates on motorcoaches, minibuses, party buses and more. Make your dream vacation come true with our luxury limousines or charter buses. Our fleet includes Mini Buses for groups up to 11 passengers, Minibus Rentals for groups up to 18 passengers and Charter Buses for groups up to 56 passengers. Get instant prices on our search page.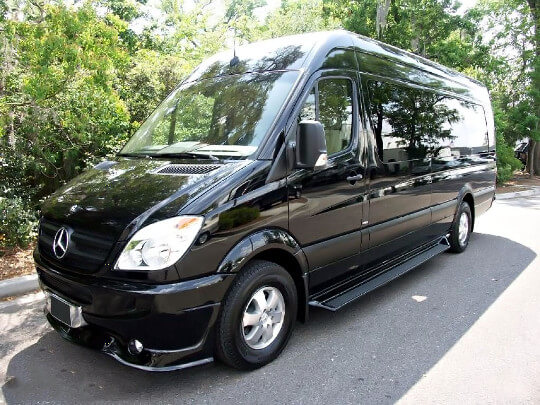 Sprinter Limo Rentals
These vehicles are perfect for exploring the state and seeing all of what it has to offer. They can be used for personal or professional transportation (such as business trips) or special occasions such as weddings, birthdays, sporting events, concerts and more! We also have limousines available if you'd prefer something with more privacy on your road trip around this beautiful region of America.
Limo Sprinter Pricing Explained
Our limo sprinter prices in WY are competitive because we don't have any hidden fees or upcharges—the price you see is the price you pay. We also offer excellent customer service and flexible payment options so that everyone can take advantage of our services at an affordable cost.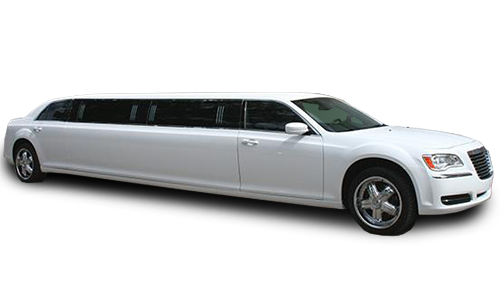 Luxury Limousine Options
Wyoming limos are great for weddings, proms, and other special occasions. They're also great for business trips. Don't let too much time go by before you book your next limo rental in Wyoming! There are so many options available to you — from the size of the vehicle to its style and color — that it can be difficult to make a decision on what type of limo is right for your needs.
Luxury Limo Pricing Explained
The price of your limousine or party bus depends on a number of factors, including the size of the vehicle and the number of passengers. We have a wide variety of vehicles available to you, which means we can find something to fit your needs and take care of all your transportation needs. The cost for renting a limo or party bus varies depending on how many hours you need it for, what type of service you want (wedding transportation, prom night transport), how many passengers will be riding in the vehicle with you and any extras that are included in the package (food service). There are also different rates based on whether you're looking at hourly rental or daily rental prices. You can choose between renting a sedan or SUV depending on which better fits your needs during your trip through Wyoming!
Hummer Limo Rentals
If you are looking for an adventurous vacation, then the city of Wyoming is the place to go. The city has many attractions that will excite the whole family. There are many hotels and restaurants in Wyoming, but none offer as much luxury and comfort than our Hummer limos. Our Hummer limos are available at affordable prices so anyone can enjoy a safe ride in style while they explore all that the city has to offer. Hummers can seat up to sixteen passengers depending on their configuration and size, making them perfect for small groups or large groups alike because they offer plenty of room for everyone on board!
Wyoming Motorcoaches and Minibuses For Rent
If you're looking to rent a bus or limo in Wyoming, there are plenty of options. The state has several cities that offer rental services, and each city has its own unique offerings. For example:
Casper - This small city is home to the Buffalo Bill Historical Center and the Wyoming Dinosaur Center. You can also explore the streets where Hollywood actors made westerns like "Wyoming Outlaw," "Badland" and "Lonesome Dove."

Cheyenne - This capital city is known for hosting annual rodeos and some great Western-themed restaurants like the Old Trail Town Museum & Frontier Village or Blue Sky Drive-In Theater & Diner where you can watch movies while eating burgers!

Laramie - Home of the University of Wyoming since 1886 with over 10,000 students enrolled today! You may also be interested in visiting their Natural History Museum which offers exhibits on paleontology (the study of fossils), ecology (the study of relationships between organisms) among other topics related to science as well as anthropology (the study of human beings).
In addition to these cities mentioned above there are many more available!
Bus Rentals in Wyoming
If you're looking to rent a bus for your next event or special occasion, consider Wyoming limo and party buses. These buses are available for rent through various companies in the state of Wyoming. In order to rent one of these vehicles, it is important that you first determine what type of bus will work best for your needs. There are several different types available: school buses, motor coaches and charter buses. School Buses: School buses are typically used by school districts as part of their regular transportation system while charter buses are used by organizations like churches and other non-profit organizations who may need them on an occasional basis but don't necessarily use them regularly enough to justify purchasing one outright themselves (although some do).
Airport Transportation Bus Rentals
When it comes to airport transportation, we've got your back. Our fleet of luxury buses and limos can take you wherever you need to go—even if that's other planets. We have vehicles available for all airports in the United States, so no matter where your flight lands (or takes off), we'll be there waiting with a vehicle ready to whisk you away.
Get To The Venue With Wedding Transportation
Getting to your venue is one of the most important parts of your wedding day. You want to make sure you are on time, and in order for that to happen you will need a reliable vehicle that can get you there safely. A limousine or party bus rental is a great way to do just that! A limo can pick up all of your friends and family members at once and take them all to the same place at once. Party buses are similar but they can also be customized with things like stripper poles, smoke machines, laser lights, disco balls and more!
Wyoming Coach Bus Transport For Sport Teams
For sport teams, Wyoming Coach Bus Transport is a great choice for travel. We offer large passenger buses with room for up to 60 people in each vehicle. Our fleet includes both motorcoaches and party buses if you are looking for something more fun than the usual transportation option. If you have any questions or concerns about your reservation or pick-up time, please feel free to contact us at any time!
School Bus Rentals in Wyoming For Perfect School Trips
School bus rentals are a great way to transport students. Whether you're bringing students in for sporting events, field trips or just a school trip, school bus rentals offer a safe way to get them there. School buses are available at many different sizes and can be found throughout Wyoming. If you need help finding one near you or have any questions about renting a school bus, feel free to contact us today!
Government Charter Bus Rentals Wyoming
Wyoming is a beautiful state. It's no surprise that Wyoming is a great place for outdoor activities, whether you're into hiking, biking or horseback riding. They also have some great tourist attractions like Yellowstone National Park; one of the most popular national parks in America! If you are looking for some fun things to do in a beautiful state like Wyoming then look no further than this page!
Book Corporate Travel Coach Buses
Booking a corporate bus rental is easy. Simply fill out the form below, and we'll contact you soon to discuss your needs in more detail. We're here to help! It's important to choose a bus that fits your needs and mission as an organization. Are you traveling with lots of luggage? Do you need extra seating for passengers? Is there any reason why certain individuals should not be allowed on board (i.e., employees under 18 or over 60)? Does your group require special accommodations like wheelchair access? Once you've answered these questions, it will be easier to narrow down which type of coach bus will work best for your organization's unique situation and travel itinerary.
Prom Bus Rentals
The school prom is one of the most important events in a teenager's life. It's their chance to dress up and dance, show off their new car and shine on the dance floor. While this may not be your scene anymore, you can still give them an amazing experience with our luxury limos for hire!
Motor coach Transportation For Greek Events
Motor coaches are a great way to get a large group of people to an event. They're also great for road trips, and they make traveling in comfort that much easier. You can rent one to take your fraternity or sorority on the road, giving them some extra room for fun.
Cheap Homecoming Bus Rentals
If you're looking to celebrate your school's homecoming, booking a bus rental can be a great way to make sure that everyone has a fun and safe trip. It's also an ideal way to make sure that everyone gets back home safely after the festivities have ended.
What Is Homecoming? Homecoming is one of the most exciting traditions in high school, second only perhaps to prom. For students and their families, this is an opportunity for them to come together as they remember how much they love each other during good times and bad ones alike. This annual tradition typically includes pre-game parties before enjoying sporting events like football games or baseball games with friends who share their passion for sportsmanship!
Travel Comfortably With Pub Crawl Mini buses
When you're out in the city, there's no better way to get around than with a pub crawl bus. And if you're looking for convenience and comfort while partying, our Mini Buses are going to be your best option. When it comes to drinking, this is where we come in. Our Mini Buses come equipped with tables, chairs and flat screen TVs for each passenger's entertainment pleasure—allowing them to have their own mini party inside the vehicle! Plus, our Party Pub Crawl buses allow passengers to bring their own alcohol—which means more drinks for everyone! You can also bring whatever food or snacks that you want on our Party Pub Crawl buses so that you never have worry about hunger pangs during your journey (or after). We've even got an ice chest available on board so that you can store drinks without worrying about melting them all away before reaching your destination!
Employee Shuttle Bus Service
Do you need to get your employees to and from work? We can help! Our company offers employee shuttle bus service, allowing you to keep your business running smoothly. We provide safe transportation for your employees as well as their belongings in a clean and comfortable environment. This way, they won't have to worry about making their way home or getting stuck at work after paying for parking fees all day long! Our friendly staff will be sure to greet everyone with a smile upon arrival at each destination point and ensure everyone feels welcome throughout the ride—no matter how long it takes!
Price 4 Limo is a nationwide marketplace where independently owned transportation companies compete for your business!