Rhode Island Charter Bus, Limo Service, and Party Bus Rentals
You won't find a better selection for limos, charter and party buses in Rhode Island than at Price4Limo. Complete the form to view vehicles available in your area.
Whether it is the first time or you have been to Rhode Island many times before, our Rhode Island charter bus rentals can make your trip even more memorable. We offer large group transportation in limos, charter buses, and party buses so you can travel with as many people as you want. You can enjoy a great view of the city streets of Providence on a luxury charter bus rental. Sit back and relax with family or friends in one of our party buses for a fun night out on the town. No matter if you are looking to spend an evening out or take a trip from Providence to Boston, we have vehicles ready to make your day the best it can be!
Traveling with a large party? View our Rhode Island charter buses
Party Buses Rhode Island
Whether you're looking to charter a bus or limo rental in Rhode Island, we have the ideal vehicle for your needs. Our fleet of luxury buses and limousines can accommodate up to 50 passengers, making it perfect for private parties, corporate events, and more!They're also a great way to travel with a group, and they're very useful when you need to get somewhere that's too far for walking or biking. If you want to make sure that everyone has an amazing time on their trip, it's important that you have the right transportation service. Luckily for you, Price4Limo has been providing party bus rentals in Rhode Island for many years now! We offer charter bus rentals as well as regular party bus rentals so that anyone who wants one can have one without any hassle or hassle from their credit card bill later on.
View our large selection of limos, party bus rentals, charter buses & more available in Rhode Island. Find out what vehicles are available near you by searching for your city or town in the list of cities below.
Rhode Island Limousines
Rhode Island limousines are a great way to travel in style. With the right company, you can enjoy luxurious amenities during your trip. In some cases, the vehicle will even be outfitted with champagne and chocolate truffles to make your ride more enjoyable. If you're looking for a unique experience while traveling in Rhode Island, consider renting a limousine with Price4Limo's Charter Bus service. You'll be able to see all of the best landmarks without having to worry about directions or traffic jams. Our team has years of experience helping customers get where they need to go in style!
Take a ride in one of our fantastic rentals or limo rentals for your upcoming significant event. Pull up at your beloved soccer team's arena in fashion. Book a limo service for prom or homecoming at an affordable hourly price. If you are going to need airport transfer service our sprinter buses or private car services can transport you to your destination without delay. A limousine bus can definitely make a ordinary afternoon on the town into monumental affair. If you are getting married and desire wedding transportation look at our limos we have conveniently available for your special occasion.
Charter Bus Rental Company In Rhode Island
Our fleet of limousines and party buses come in a variety of styles and sizes, so we can accommodate all different kinds of groups. We offer our customers three types of charter bus rentals: Standard Charter Buses, Luxury Charter Buses, and H2 Hummer Limo Bus Rentals. Each style is available with multiple seating options ranging from 15 to 60 passengers! If you're looking for something different than the standard charter bus rental on Price4Limo.com, check out our Hummer Limo Bus Rentals or Luxury Tour Coach Rentals. Both these luxury coach rentals offer an upscale experience that can't be beat! Rhode Island is a small but dense state in the New England region of the country. The major cities in the state are Providence and Newport with many smaller towns dotting the coastline. Brown University and the Rhode Island School of Design are located in Providence. Block Island is a popular destination for its beaches and lighthouses.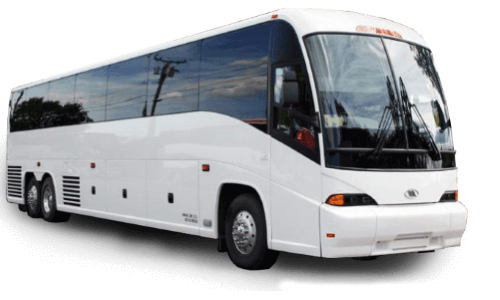 Luxury Charter Buses
If you need a charter bus, Limo Service and Party Bus Rentals are the best way to go. Limo Service and Party Bus Rentals can be perfect for corporate events or wedding parties that require transportation to and from your location. Prices vary based on the type of vehicle you choose, as well as its amenities. You can choose from limousines or buses with seating capacities ranging between 10-75 passengers. You can also rent charter buses for other occasions such as proms, sporting events, concerts, and even bachelor parties!
Charter Bus Pricing Explained
The prices for charter bus rentals vary depending on a number of factors, including the number of passengers and the duration of your trip. The distance traveled is another big factor in determining how much you will pay to rent a charter bus, as are the types of buses themselves. For example, if you want to rent a motor coach as opposed to a regular passenger vehicle for your party bus rental needs, expect those prices to be significantly higher than those charged by companies that offer standard limousine services.

Minibus Rentals
With so many things to do and see in Rhode Island, our mini buses can help you plan your trip. Rhode Island is a small state with plenty of attractions, restaurants, and other great locations that you can visit. If you want to make the most out of your trip to the Ocean State, then hiring a mini bus service is what you need. With these services, traveling around RI will be easier and more convenient for you and your group.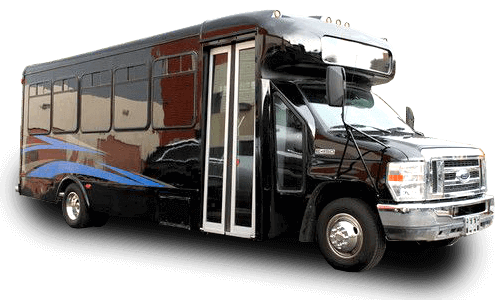 Luxury Party Bus Options
Party buses are a great way to travel in style. They are perfect for bachelor parties, birthday parties, and corporate events. A party bus can accommodate up to 30 people and has features such as sound systems, disco lights and even dance poles!
Party Bus Pricing Explained
The price of a party bus is based on the length of the bus, the number of passengers, and what amenities you want. Pricing can be per hour or day. If you're looking to rent a charter bus for your upcoming event in Rhode Island, Price4Limo provides you with an easy-to-use online quote calculator that helps you get started!

Motorcoaches For Hire
The price of your charter bus rental depends on a few factors. The most important is the size of the vehicle and its amenities. Motorcoaches are available in several sizes, from 30 to 50 passenger buses. The larger busses will be more expensive than smaller ones but are also more luxurious and accommodating for events with lots of travelers.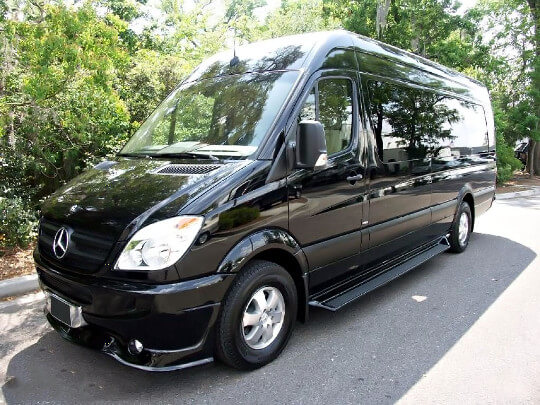 Sprinter Limo Rentals
Chartering a limo sprinter is all about making sure you and your group travel in style. Whether it's for an event or just something fun to do, we can help make sure that your transportation needs are met. Our rates include 24/7 service, so they are available whenever you need them. Rates start at $150 per hour and $1500 per day depending on the location of where you want to go and how many people need transportation on board with you. We provide limo-sprinters nationwide, so no matter what kind of trip you have planned, we can help ensure that everyone has a safe ride!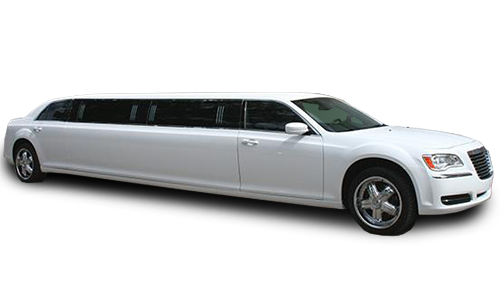 Luxury Limousine Options
The price of a limo rental depends on several factors, including the size and type of vehicle you choose. For example, larger limos may cost more than smaller ones. Similarly, luxury vehicles like Hummer limos are more expensive than similar-sized SUVs. The other major factor in determining the cost of your limousine rental is how long you need it for: if you only need it for a few hours or less per day, chances are that your car won't be sitting around idle—meaning that your hourly rate will be lower than someone who needs their vehicle for longer periods of time each day. Finally, location plays an important role in determining what kind of service you can expect from Price4Limo's Charter Bus Service and Party Bus Rentals!
Rhode Island is one of the most beautiful states in the country. The state has many popular cities and destinations, including Pittsburgh, Erie, Allentown, and more. These cities are perfect for a family vacation or for a school trip of any kind. If you want to be comfortable during your trip to Rhode Island, consider renting a bus from Price4Limo. Our vehicles provide you with comfort while also letting you travel in style. Here's why:
Popular Cities in Rhode Island To Visit With A Bus Rental
Providence: This is the capital city and home to many important historical sites, including Roger Williams Park. The park features a zoo, aquarium, and botanical gardens that are open year-round. You can also visit the Rhode Island School of Design Museum to learn about the history of design in Rhode Island.

Newport: Known as one of America's best beach towns, Newport has been attracting visitors from all over since colonial times. Visitors will enjoy attractions like Fort Adams State Park, which has beautiful views overlooking Narragansett Bay or take a ferry ride across to Goat Island where you'll find breathtaking views over Easton's Beach and Cliff Walk Beach (a must). Make sure you try some clam chowder while you're there too!

Warwick: This small town is home to many sports teams including Brown University football games at Brown Stadium which seats 30 thousand spectators; Connecticut Sun basketball games at Mohegan Sun Arena; The Pawtucket Red Sox minor league baseball team plays on McCoy Stadium located next door in Pawtucket;
Best Attractions in Rhode Island
If you're looking for the best attractions in Rhode Island, there are a few places that stand out above the rest. Providence is one of those cities that offers something for everyone. Located just over an hour south of Boston and two hours west of New York City, it's easy to get to from any point along I-95 or I-295 and has plenty to offer visitors once they arrive. Whether you want to catch some live music at WaterFire or see some cool architectural landmarks like Trinity Church or Brown University, Providence can keep your interests stimulated throughout your stay. Newport also has a rich history and culture worth exploring when traveling with friends or family members who aren't interested in checking out museums or historical sites together during their trip here in Rhode Island.
Airports We Service in Rhode Island
Providence Airport

Newport State Airport

Quonset State Airport

T.F. Green Airport

Nantucket Memorial Airport (Nantucket Municipal)
Government Charter Bus Rentals
Government charter bus rentals are a great way to transport large groups of people. They are used by many government agencies, schools, and businesses to transport large groups of people. Government charter buses are great for travel to large events and sporting events.
Corporate Travel Coach Buses
If you're looking for a way to help with your company's travel needs, Rhode Island Motorcoaches and Minibuses For Rent can get you there. We offer charter bus rentals in Rhode Island and can accommodate any size group. Our fleet includes:
32-40 passenger buses with high-back seats or low-back seats

22 passenger mini buses for shorter trips that are ideal for city tours or sightseeing tours
Prom Shuttle Bus
With a Prom Shuttle Bus, you can make your prom night unforgettable. No matter how you want to celebrate the end of high school, a Prom Shuttle Bus can transport you and your friends to and from the party. Since these buses are typically decorated with lights, flowers, and other decorations, they're also great for weddings and other special events!
Transportation For Greek Events
If you're planning on going to a Greek event or organization in Rhode Island, you'll find that there are a variety of ways to get there. You can drive your own car, or rent a party bus from Price4Limo's services department. If you're looking at flying into the state, we offer charter flights to Providence International Airport (PVD), where our buses will meet you. Another option is taking one of our limousines from New York City and Boston; if you're traveling with a group of people, we can provide transportation for everyone at once!
Cheap Homecoming Bus Rentals
Our homecoming bus rentals are the perfect way to celebrate with your squad. With discounted rates for all of these groups, you can enjoy the best things in Providence without breaking the bank:
Alumni – We offer special rates for alumni, who are looking to travel back to their old stomping grounds. There is no better way to reminisce about college than by spending an evening with your friends and classmates!

Fraternities & Sororities – Similar to our alumni buses, fraternity and sorority buses allow members of Greek organizations to attend events together while saving money on transportation costs. This is especially beneficial during homecoming weekend when prices go up significantly due to increased demand!

Parents - Who doesn't like going out with their parents? If you're one of those people who wants nothing more than an excuse every once in awhile (we understand), then consider booking a charter bus rental! We have special deals available that include round trip service from Boston or New York City just so everyone can get together without breaking the bank!
Pub Crawl Minibuses
A pub crawl is a group of people who go from bar to bar, drinking and having fun. The best way to plan a successful pub crawl is by taking public transportation available in the area you're traveling in. If you're looking for an easy way to get around, but don't want to waste money on taxis or rideshare services like Uber or Lyft, then chartering one of our minibuses is your best option! Our minibuses are perfect for taking groups on special occasions (weddings) or nights out with friends (birthdays). They make it easy for everyone involved with planning – from finding parking spaces at each venue, making sure there are enough drinks available on board and even getting everyone back home safely at the end of their night out.
Employee Shuttle Bus Service
Bus service is a great way to transport your employees to and from work. If you're looking for a reliable and affordable employee shuttle bus, look no further than Price4Limo's bus service. Our employee shuttle buses are also perfect for employee meetings, employee lunches and other special events that your company may need to host.
Bus Rentals in Rhode Island
Whether you are looking to rent a bus in Rhode Island or charter a limousine in the area, Price4Limo is your one stop shop. Our fleet of vehicles includes buses and limos that can accommodate anywhere from 10 to 60 people. We also offer party buses for those who are planning an event with a large group. With Price4Limo, you'll get access to:
A wide range of vehicles—Our selection includes sedans, SUVs, vans and limos

Competitive prices—Price4Limo offers competitive rates on all our bus rentals and party bus rentals

Excellent customer service—Our friendly staff will help you plan your trip from start to finish
Price 4 Limo is a nationwide marketplace where independently owned transportation companies compete for your business!