Pennsylvania Charter Bus, Limo Service, and Party Bus Rentals
You won't find a better selection for limos, charter and party buses in Pennsylvania than at Price4Limo. Complete the form to view vehicles available in your area.
The state of Pennsylvania is a perfect vacation destination for those who enjoy the outdoors, city touring, and the arts. The state has mountains, forests, and even rivers where you can camp out for a few days, spend some time with your family and friends, or even have a romantic date with your significant other. In addition to that, there are also plenty of exciting activities in the cities such as participating in events at sports stadiums like Heinz Field or PNC Park, visiting museums such as the Carnegie Museum of Art or National Aviary, and much more. At Price4Limo we want to help you make these trips with loved ones worthwhile by making transportation easier for you. With Price4Limo's charter bus rental company in Pennsylvania you can travel to any destination across the state! Rent your limo or party bus with us today!
Traveling with a large party? View our Pennsylvania charter buses
Party Buses Pennsylvania
We at Price4Limo understand that traveling with a group of people can be difficult. We're here to make sure your trip is as easy and stress-free as possible. Providing charter buses, limos, and party rentals allows us to provide all of our customers with the highest level of service possible. Our fleet includes luxury limos, party buses, and charter buses. Our company prides itself on having one of the largest fleets in Pennsylvania so you know we are always available 24-hours a day 7 days a week! Whether you need transportation for an airport transfer or a school field trip we have it covered! Party bus rentals in Pennsylvania are a great option for those looking to travel around the state in style. Whether you're planning on visiting Philadelphia, Pittsburgh, Lancaster, Harrisburg or Scranton, Price4Limo can help you find the party bus rental that best fits your needs. And if you're considering renting one of our luxury limos to take your group around State College (or anywhere else in PA), we can help there too! One of the most popular things to do while visiting Pennsylvania is see an Eagles game at Lincoln Financial Field or watch a Pirates game at PNC Park. If you have tickets but don't want to deal with parking and public transportation options after the game – let us know!
View our fleet of party bus rentals, limos, charter buses & more available in Pennsylvania. Search for your city or town in the drop down menu above to find limos and more near you.
Pennsylvania Limousines
Our party buses, limousines and charter buses are the most luxurious vehicles to rent in Pennsylvania. We offer a variety of options for your transportation needs including SUV's, vans and other vehicles that will help you make a lasting impression. From prom nights to wedding celebrations, our fleet of vehicles will help you create an experience that everyone can remember for years to come. If you need to rent a limo or party bus in Pennsylvania then Price4Limo has what you need!
Rent one of our amazing party buses or limos for your future important affair. Join your loved ones at your favored team's stadium in fashion. Make a reservation for a limousine for homecoming at an affordable price. If you need airport drop-off services our sprinter buses or chauffeured car services will get you to your specified destination on schedule. A party bus can definitely make a lame afternoon on the city into monumental event. If you are getting married and desire wedding transportation check out the limo rentals we have usable for your special event.
Charter Bus Rental Company In Pennsylvania
Are you looking for the best charter bus rental company in Pennsylvania? Look no further! At Price4Limo, we have the best prices on charter buses and limousines, plus we have the largest fleet of vehicles to choose from. Our friendly customer service representatives are ready to answer any questions that you may have about renting a bus or limo in Pennsylvania. If you're interested in learning more about our rates and deals, please contact us today! Pennsylvania is a part of the north eastern region of the country. The state is home to the historic city of Philadelphia where the country was founded. Philadelphia also hosts the popular sports teams the Philadelphia Eagles and the Philadelphia Phillies. Pittsburgh is the second largest city known for it's steel industry. Hershey is home to the Hershey Candy Company and their theme park Hershey Park. Other populous cities include Lancaster, Gettysburg and the state capital Harrisburg.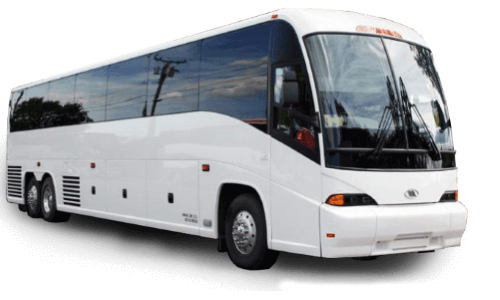 Luxury Charter Buses
Charter buses are a great way to travel in Pennsylvania. They can be rented for one trip or for an entire season, depending on your needs.
Charter Bus Pricing Explained
The price of a charter bus trip depends on the type of charter bus that you need, how many hours you need it for, how many passengers you want to transport, and how far your destination is from your starting point.

Minibus Rentals
When it comes to mini bus rentals, there are a lot of different options. In most cases, you have the option to choose between the size of the vehicle (such as 15-passenger or 30-passenger) and then whether or not you want it equipped with certain features such as WiFi or leather seats. If you're looking for a more specific type of vehicle, like an airport shuttle or limo bus, then your best bet is going to be contacting us directly so we can help you find the perfect fit for your upcoming trip!
Mini Bus Pricing Explained
The price of a mini bus depends on the size of the vehicle and the number of passengers it can fit. It's recommended that you book at least 4 hours in advance, so we can find a charter bus service to fit your needs. Prices for mini buses range from $200-$400 per hour and $1,000-$1,500 per day.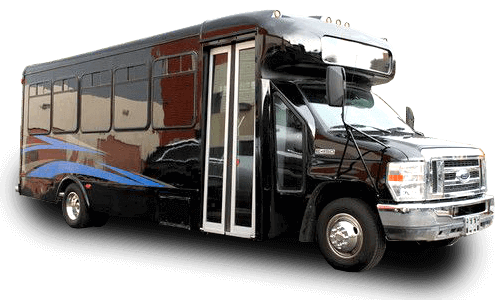 Luxury Party Bus Options
Party buses are available in many sizes. The first is a small party bus, which accommodates up to 14 passengers. It's perfect for weddings, birthdays or bachelor and bachelorette parties as it can fit comfortably into most parking spaces and doesn't take up a lot of space on the road. The second type is called a mid-size party bus; there are only two compartments inside this vehicle—one for the driver and one for your friends or family members who will enjoy their ride together with you! This option has 22 seats total that can accommodate up to 24 people! Finally, there is also an option for some extra space: our super large limo buses have 26 seats total that can hold up to 30 people! These vehicles come equipped with sofas across three rows (two in front and one in back) as well as tables between each row which make them ideal if you want more room during your travels around Pennsylvania but still want everything else we offer at Price4Limo!
Party Bus Pricing Explained
Party bus pricing can vary based on several factors. The size of the party bus and its amenities will dictate the price, as well as whether you are renting for a single hour or multiple hours. In general, party bus pricing ranges from $200 to $300+ per hour. So if you are planning a longer weekend trip with friends or family members who want to go out sightseeing and take in some great food and entertainment options while they're in town, then renting a party bus may be worth considering. Price4Limo offers several different types of party buses that offer various amenities such as leather seating surfaces or flat screen televisions so that everyone can enjoy some fun in comfort while traveling together on their trip!

Motorcoaches For Hire
Motorcoach pricing can vary depending on the size of the motorcoach and its amenities. The larger the motorcoach, the higher the price will be. Some companies also have minivans that seat up to 58 passengers and these are cheaper than standard sized coaches. Additionally, different companies offer different amenities such as WiFi connection or DVD players which would also add to your final cost.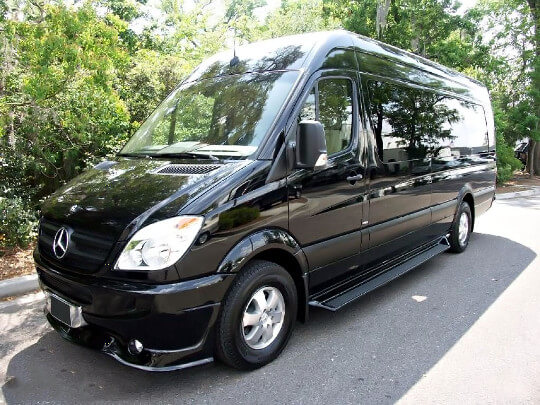 Sprinter Limo Rentals
Because of their size and weight, limousines are easy to drive. You can enjoy the same features as you would in a standard party bus rental but with more room for passengers. The limo sprinter offers enough room for up to 13 people so that everyone can travel together! This type of vehicle is perfect for airport transfers, sporting events, proms and weddings. It also makes an excellent choice if you're looking for transportation to your wedding venue or reception hall. A limo sprinter is perfect when you want something more than just the standard sedan or SUV rental service but aren't quite ready to invest in a full-size luxury coach.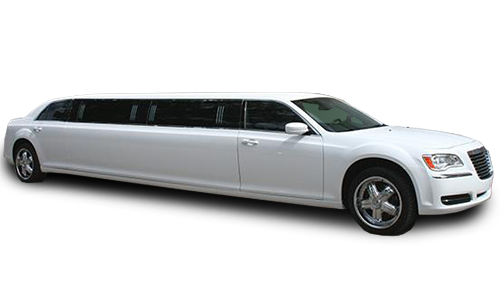 Luxury Limousine Options
There are several types of limos available. The following list highlights the most popular: Stretch limousines - These vehicles seat anywhere from 4 to 20 passengers and have a bar inside, which makes them ideal for groups that want to celebrate an occasion or just need a way to get around town in style. Pricing varies based on the type of vehicle you choose and its amenities; however, we can provide you with a quote over the phone once you've picked out what works best for your needs.
Luxury Limo Pricing Explained
Limo pricing is based on a per-mile charge and a per-hour charge. The longer the trip, the more expensive it will be. For example, if you are traveling from Philadelphia to New York City for four hours and have three passengers, then your total price would be cheap.
Hummer Limo Rentals
Hummer limos are the ultimate way to travel in style, luxury, and comfort. However, like any other vehicle rental service, you will need to know what the prices for Hummer rentals are before booking your limo. We offer affordable rates on our Hummer limos so that you can enjoy your trip without having to worry about how much money it will cost.
Top Places To Visit In PA
Pennsylvania is one of the most beautiful states in the nation with a variety of excellent attractions. Whether you are on a weekend getaway with your friends or some quality time with your family, Pennsylvania has got you covered. From historic landmarks to exciting amusement parks, picture-perfect natural landscapes, and museums, there's so much to see and do in Pennsylvania. The best way to make the most out of your trip is by booking a charter bus rental from Price4Limo. We offer an array of transportation solutions for personal and corporate needs at affordable rates that are sure to fit within your budget. With our comfortable and luxurious vehicles, we will make sure that you travel safely while enjoying all the modern amenities on board – flat-screen TVs, music systems, plush seating, leather upholstery and more. Book now to enjoy cheap rates!
Philadelphia
Sports events are also a popular attraction in Philadelphia. For example, you can watch an Eagles game at Lincoln Financial Field or catch a Phillies game at Citizens Bank Park. If you want to stay in the same location as your charter bus rental but have fun outdoors with your friends or family members while doing something unique, take advantage of all that Philadelphia has to offer by exploring its beautiful parks like Franklin Square Park and Washington Square Park (or just hang out around City Hall). There's plenty to see at these sites such as historic buildings and monuments built during colonial times when our nation was founded; great views of the city skyline from high vantage points above ground level; historical artifacts displayed inside museums on site--all within walking distance from one another so it won't be difficult for passengers on board your charter bus rental!
Gettysburg
The small town of Gettysburg, Pennsylvania is famous for a few things. First and foremost, it's home to the historic battlefields where the bloodiest battle in American history took place. This gave birth to a new national holiday—Veterans Day—and inspired one of the most famous speeches ever written by President Abraham Lincoln. Secondarily, you may be familiar with this city due to its proximity to Amish country or any number of other quaint towns in the Pennsylvania countryside. If you're looking for something off-the-beaten path but still within easy reach of major cities like Philadelphia and Pittsburgh, Gettysburg is an ideal destination!
Poconos
The Pocono Mountains are a popular vacation destination for people looking to escape the city in search of the great outdoors. Named after a Native American word meaning "pine land," this mountainous region boasts over 1,000 miles of hiking trails and more than 300 lakes. In addition to its natural beauty, it also offers plenty of entertainment options including golf courses, ski resorts, water parks and even an amusement park complete with roller coasters! If you're planning on visiting Pennsylvania during the summer months when temperatures rise above 100 degrees Fahrenheit (or 40 degrees Celsius), you may want to consider hiring our party bus rental or charter bus services to maximize your comfort while traveling through different parts of this state. Both types of vehicles provide air-conditioning so you can enjoy your trip without sweating buckets while riding around outside all day long - yay!
Valley Forge National Historical Park
Valley Forge National Historical Park is a U.S. National Historic Site near the city of Phoenixville, Pennsylvania, that preserves and interprets the site of the military encampment of the Continental Army during the winter of 1777 to 1778 during the American Revolutionary War.
Longwood Gardens
Longwood Gardens is a 100-acre botanical garden and arboretum in Kennett Square, Pennsylvania. Longwood Gardens is the largest botanical garden in the United States, and is open daily except Christmas Day. It features 45 acres of horticultural display gardens, two miles (3 km) of walking paths and 10 miles (16 km) of roadways on its grounds. The property also includes an 18th-century farmhouse and large greenhouse.
Pittsburgh Zoo and PPG Aquarium
Pittsburgh Zoo and PPG Aquarium is a zoo located in Pittsburgh, Pennsylvania. The zoo is located in Highland Park, just south of the city's downtown area and next to Schenley Park. It was first opened to the public on May 28th, 1934 by Edward W. Richardson and his family who had been operating traveling zoos since 1915. The Pittsburgh Zoo & PPG Aquarium has earned national accreditation from the Association of Zoos and Aquariums (AZA).
Hershey's Chocolate World
Hershey's Chocolate World is a popular tourist attraction in Hershey, Pennsylvania. It is located on the grounds of the Hersheypark theme park. The park features over 20 rides and attractions, including Reese's Peanut Butter Cup 4D Theater, Hershey Park Zoo and Zoooom Kidz Funhouse. The theme park also offers games, shows and souvenirs that are uniquely Hershey-themed.
Bushkill Falls
Bushkill Falls is a beautiful natural attraction located in East Stroudsburg, Pennsylvania. It is a series of waterfalls on the Bushkill Creek and part of the Delaware and Lehigh National Heritage Corridor. The falls are easily accessible for visitors to see as they have parking lots and walking trails that run around them. As you walk along these walking paths you can view several other smaller cascades as well as some rock formations that surround them. The most popular feature of Bushkill Falls is its main waterfall which has been named "Mother Falls", but if you look closely at this cascade you will notice many little waterfalls within it that give off small streams on their own! If you are looking for something fun to do during your stay in Pennsylvania then make sure to stop by Bushkill Falls!
Sports Games To See in Pennsylvania
Here are some of the sports games to see in Pennsylvania:
Philadelphia Phillies (baseball)

Philadelphia Eagles (football)

Pittsburgh Steelers (football)
Airports We Service in Pennsylvania
Whether you're looking for a quick trip to the Philadelphia International Airport or a luxurious ride from Harrisburg International Airport, we have the perfect solution. Our vehicles are designed to get you there safely and in style, whether it's a party bus or limo. And once you arrive at your destination, we can make sure that you enjoy every minute of your stay with us by providing transportation between different points of interest around town (or even out-of-town). Our fleet includes:
Luxury SUVs

Party buses

Stretch limos
Government Charter Bus Rentals
Government agencies, large companies, and other organizations often need charter buses for large groups of people. In these cases, the government charter bus is a great option because it can accommodate up to 50 passengers and is a cost effective way to transport passengers.
Corporate Travel Coach Buses
Corporate travel coach buses are used by companies and organizations to transport employees to and from various locations. These buses are usually larger than a standard charter bus, with more seating and storage space for luggage. The cost of renting a corporate travel coach bus is often higher than that of renting an ordinary charter party bus, but can be well worth it if you have many employees who need transportation at once.
Prom Shuttle Bus
When you think about it, prom is a big deal. It's an excuse to dress up and reflect on your high school years before the next chapter of your life begins. In Pennsylvania, proms are such a big deal that they even get their own day—May 24th is National Prom Day! And while there are many ways to celebrate your high school graduation (like going out with friends), what better way than by renting a party bus or limo? You'll look great in your rented tuxedo or gown and can enjoy dancing, food and drinks all night long.
Employee Shuttle Bus Service
Employee shuttle buses are an excellent way to transport your employees from one location to another. They can be used for a variety of purposes, such as:
Employee transportation within a city or town

Corporate events, such as company parties and conferences

Employee day trips and outings to nearby attractions like museums or parks
Many businesses choose employee shuttle buses because they not only provide an affordable alternative to traditional taxi services but also improve employee morale by making them feel appreciated through perks like free snacks, WiFi access (if applicable), comfortable seating arrangements with plenty of legroom settings and individual climate control controls depending on how many passengers are riding along with them at any given time.
Price 4 Limo is a nationwide marketplace where independently owned transportation companies compete for your business!