Ohio Charter Bus, Limo Service, and Party Bus Rentals
You won't find a better selection for limos, charter and party buses in Ohio than at Price4Limo. Complete the form to view vehicles available in your area.
Welcome to Price4Limo's charter bus, limo, and party rentals At Price4Limo, we have a wide range of luxury vehicles that can accommodate your travel needs. Travelling with a large group of friends or family members should be a pleasant and enjoyable experience. That is why we offer the largest selection of buses and more that are guaranteed to exceed your expectations every time.
Traveling with a large party? View our Ohio charter buses
Party Buses Ohio
Party buses are the best way to get your friends together for a night out on the town, and we have you covered with our party bus rentals in Ohio. Party buses can be rented for any occasion, whether it's a bachelor/bachelorette party or an office happy hour. Our party bus company provides transportation throughout Ohio, from Akron to Cincinnati and everywhere in between. They're great for day trips and road trips alike! If you're looking to explore some of Ohio's most popular tourist destinations by land, sea, or air, then look no further than Price4Limo's charter bus service.
Check out our fleet of party bus rentals, limos, charter bus rentals & more that we have in Ohio. Find your town or city in the drop down menu above to get a full list of available rentals in your area.
Ohio Limousines
We offer a wide selection of limousines and corporate transportation options for your group travel needs. Whether you need a single-day rental or long term use, we have the right vehicle for you. Our service area covers all major cities in Ohio and surrounding states including Cincinnati, Cleveland and Columbus. We also provide transport throughout the United States by working with different limousine companies who will pick up at one city and drop off at another. Our pricing is transparent with no hidden fees or extras added onto your bill when it comes time to pay! Our limo tours can be rented out by the hour so if you would like just one hour then great! If you need several hours then that's fine too! You'll never pay an hourly rate unless it's specifically requested beforehand (which won't happen often because why not?). Take a ride in one of our spectacular party buses or limo rentals for your upcoming important occasion. Join your friends at your favored baseball team's stadium in fashion. Make a reservation for a limo for homecoming at an affordable hourly price. If you are going to need airport pick-up services our party buses or chauffeured car services will take you to your specified destination on time. A limousine bus can make a boring day on the town into an unforgettable event. When you're getting married and require wedding transportation look at the limousine rentals we have waiting for your special event.
Charter Bus Rental Company In Ohio
Price4Limo is a company that provides charter bus rental services in Ohio. We provide our customers with reliable transportation from one location to another, allowing them to enjoy the comfort and convenience of traveling in style. Our fleet of vehicles is available for both short and long distance trips, so you can travel anywhere you please without worrying about finding your own ride. Charter bus rental services are great if you want to travel in style but don't want to deal with the hassle of taking public transportation or renting a car yourself. Planning a family vacation? A trip across town? Price4Limo will help you get there! Ohio is a state in the mid west region. The state's more populated cities are Cleveland, Cincinnati, Columbus and Toledo. Cleveland borders Lake Eerie and is home to the Rock and Roll Hall of Fame. It is host to the Cleveland Browns football team and the Cleveland Indians baseball team. Ohio State University is located in the state's capital city of Columbus. Cedar Point near Sandusky is one of the country's oldest theme parks and home to some of the fastest roller coasters in the country.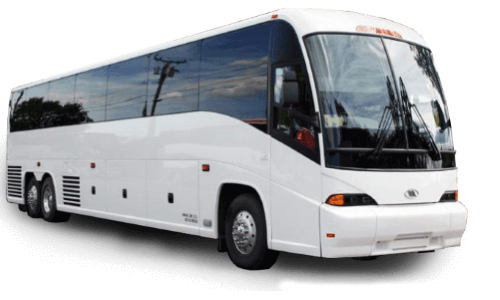 Luxury Charter Buses
If you're looking to book a charter bus rental, Price4Limo has a wide selection of vehicles to choose from. We are able to accommodate groups ranging in size from as few as 20 people up to over 100 passengers! Our charter buses come in various sizes and styles, including: 56 passenger luxury charter buses, 33 passenger executive charters, 30 passenger mini-buses.
We also offer several different colors for our vehicles, including white, black and grey. Each style comes with its own unique amenities depending on the seating capacity. For example: all 56 passenger luxury motor coaches come equipped with DVD players and surround sound systems while all 33 passenger executive models have climate control systems that allow for individualized temperature controls for each occupant.
Charter Bus Pricing Explained
The pricing of a charter bus depends on a variety of factors, including the size and amenities that you need. If you're looking for something in the middle of our fleet, we would recommend taking a look at our 40-foot buses. These are great options if you want to accommodate between 30 and 50 people. These vehicles typically cost between $125-250 per hourdepending on how far they have to travel, but we also offer hourly rates so that you don't have to worry about going over budget! We also offer weekly rental options if you know your trip will last longer than seven days—or even just want the option of keeping it for extra time at no extra charge!

Minibus Rentals
You can rent a mini bus to your heart's content. Mini buses are available in a variety of sizes, including the following: 20-passenger mini buses, 22-passenger mini buses, 26-passenger mini buses. Mini buses are also available to rent by the hour or by the day. They can be customized with different seating configurations, such as bench seats or bucket seats. If you prefer something more formal, we even have mini buses that come with tables and leather chairs! In addition to these configurations, we offer an array of colors for our customers to choose from when renting their next party bus.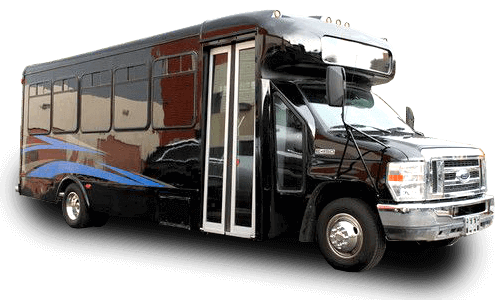 Luxury Party Bus Options
With our selection of luxury party bus options, you can choose from a variety of styles and sizes. We have party buses available with features such as leather seating and satellite radio. We also offer party buses that come equipped with amenities like a bar, dance pole, and karaoke system.
Party Bus Pricing Explained
As you can see, the price for a party bus is based on many factors. The largest factor is how many people you want to fit in your party bus. If you want to fit 200 people into a single party bus, then it will cost $180 per hour. If you need to go somewhere that requires more than one party bus (i.e., different areas of town), then there is an additional charge of $240 per hour for each additional bus needed in order to accommodate everyone who wants to ride with us!

Motorcoaches For Hire
Motorcoach pricing depends on the size of the motorcoach, the number of passengers, length of rental and destinations. It is a basic rule of thumb that if you have an 18-passenger bus then your rental will be more expensive than a 16-passenger bus. If you want to drive around with 20 people in your group then we recommend making sure that you rent our 22 passenger party bus or 26 passenger limo party bus. When booking a motorcoach with us there are many factors involved including: date, time and number of passengers but we always guarantee that our rates are competitive for any type of transportation service needed.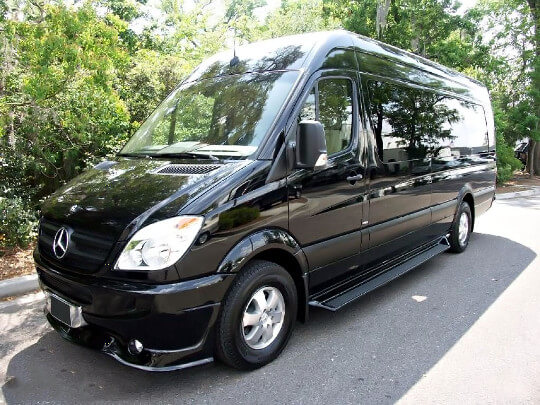 Sprinter Limo Rentals
Our selection of limousines, party buses and charter buses are the best in Ohio. However, we also offer limo sprinter rentals. These vehicles are perfect for larger groups that need to transport equipment or large groups of people.
Limo Sprinter Pricing Explained
The price of a limo sprinter rental, including the cost of all your passengers, is determined by:
The size and style of the limo you choose. In Ohio, we offer several different sizes and styles for first-time customers to choose from.

Your pick up location in Ohio. This includes whether you're picking up in one city or multiple cities during one trip.

How many people will be riding on your party bus rental in Ohio. The more people that ride with you, the fewer seats there are available for other riders to reserve for themselves!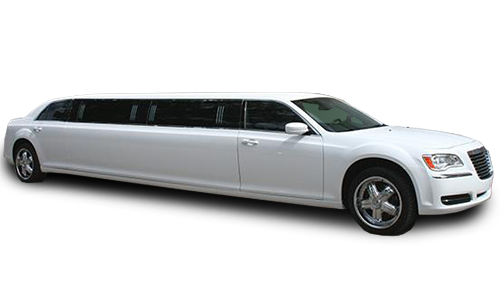 Luxury Limousine Options
We have a wide selection of limos available to accommodate your group. We offer a variety of sizes, styles and amenities to choose from. Our limos are amazing. Here is our list of available vehicles: Lincoln Town Car Sedan, Cadillac Escalade SUV, 16 Passenger Party Bus.
Luxury Limo Pricing Explained
Pricing for limousines is determined by the size of the vehicle, the number of passengers, and where you're going. Each city has its own market for limousine service, so you can expect that prices will vary from city to city. Additionally, pricing will differ depending on which company you choose or what driver is available on your requested date. If you are planning a wedding or other special event, we recommend using one of our large party buses. These vehicles can accommodate up to 30 people! If this sounds like something that would work well for you and your guests, please feel free to contact us today.
Hummer Limo Rentals
When you're looking for a luxury vehicle rental in Ohio, there's no better choice than our selection of Hummer limousines! Our fleet includes all the most popular models: H2, H3, and H4.
Hummer Limo Pricing Explained
The first thing to understand about pricing is that there are many different options available when it comes to renting a Hummer for your next trip or event. The base price for our vehicles is $199 per hour.
Columbus Zoo & Aquarium
The Columbus Zoo and Aquarium is a zoo, aquarium and conservation center located in Powell, Ohio, United States. It is owned and operated by the Columbus Zoological Society (CZS), a non-profit organization founded in 1968. The CZS's mission is to "advance animal welfare through education, research and preservation." The zoo focuses on animal conservation of rare or endangered species. Some of these include cheetahs and lemurs at the Madagascar pavilion located near its entrance as well as white rhinos and elephants elsewhere throughout its grounds.
Cedar Point Amusement Park
Cedar Point Amusement Park is one of the most popular amusement parks in the world, and for good reason. It's home to some of the most thrilling roller coasters in the world, including Top Thrill Dragster and Millennium Force. With over 200 rides and attractions, there's something for everyone at Cedar Point!
Pro Football Hall of Fame
The Pro Football Hall of Fame is located in Canton, Ohio. It has a large collection of football memorabilia and interactive exhibits. You can see the latest inductees and view the film "A Football Life" on your own time there. There are several admission options available at the Pro Football Hall of Fame.
Sports Games To See in Ohio
The Ohio State Buckeyes are one of the best college football teams in the nation and they compete in one of the toughest conferences. They play their home games at Ohio Stadium, which opened in 1922 and has a seating capacity of 104,944 people. The Cleveland Cavaliers are one of the most successful NBA teams to come out of Ohio since LeBron James left. They currently play their home games at Quicken Loans Arena, which opened in 1994 and has a seating capacity of 20,562 people with room for large crowds during playoffs and championship games. The Cleveland Indians were originally named after former President William Henry Harrison when they were first founded back in 1901 by Charles Somers who was an investor from New York City where he had purchased some land near Lake Erie so he could build his own amusement park called Luna Park that included rides like Shoot-the-Chutes which was like today's log flumes except it was made out wood instead metal tubing so it would sink faster making riders go faster!
Popular Cities in Ohio To Visit With A Bus Rental
If you're looking to explore Ohio, there are a number of cities you can visit. Some are more popular than others, but all have their own charm. The following list contains some of the most visited cities in Ohio:
Cleveland - Perhaps one of the most impressive aspects about Cleveland is its history as a city. It has been inhabited by humans for thousands of years, with evidence dating back even further than that! You'll find plenty of museums and historic sites in this area to explore while on your trip.

Columbus - If you're looking for an urban area with lots going on during your visit, look no further than Columbus. This city is home to many colleges and universities (including Ohio State University), which makes it an exciting place with plenty going on around town at all times during the year! Be sure not miss out on visiting one of their many festivals or events while visiting here either!
Best Attractions in Ohio
Ohio History Center

Cuyahoga Valley Scenic Railroad

Columbus Zoo and Aquarium

Cleveland Metroparks Zoo

Cleveland Museum of Art

Rock & Roll Hall of Fame
Airports We Service in Ohio
Cleveland Hopkins International Airport

Cincinnati/Northern Kentucky International Airport

Akron-Canton Airport

Dayton International Airport

Toledo Express Airport
Minibuses
If you're looking to get the party started, our pub crawl minibuses are the perfect option. With a capacity of 30-40 passengers, these buses will give your group plenty of room to move around and enjoy themselves. Inside, you'll find plush seats with armrests and ample leg room that can be converted into seating for additional passengers if your group is larger than originally planned for. There's also an onboard full bar stocked with everything from beer selections to wine choices. Enjoy live music from a stereo system with speakers throughout the vehicle or watch TV on our flat screen monitors! Your experience doesn't have to end at the bar—we offer complimentary beverages service throughout your trip!
Cheap Bus Rentals
We know that you're on a budget, and we want to help you get the most for your money. Our buses are all-inclusive, which means that our prices include everything. You won't have to worry about having snacks or water or blankets because they are all included at no extra charge! In addition, our vehicles feature free Wi-Fi so you can stay connected while on the road with us. With Price4Limo there is no need for hotels when traveling through Ohio; just hop on one of our buses and let us take care of everything for you!
Price 4 Limo is a nationwide marketplace where independently owned transportation companies compete for your business!