Maryland Charter Bus, Limo Service, and Party Bus Rentals
You won't find a better selection for limos, charter and party buses in Maryland than at Price4Limo. Complete the form to view vehicles available in your area.
you prefer history, arts and culture, family fun or outdoor adventures there is something waiting for you in Maryland. To get around the state comfortably and efficiently consider using Price4Limo's ground transportation services to see all that Maryland has to offer. We are a leading provider of ground transportation services for weddings, proms, corporate events and more. We offer a wide range of vehicles to choose from including limousines, party buses and charter buses. Whether your need is for a large group or just you and your family we can provide the vehicle that you need at an affordable price.
Traveling with a large party? View our Maryland charter buses
Best Maryland Limousines
Price4Limo has a huge fleet of limos, party buses and charter buses. We are the best provider of ground transportation services in Maryland. We provide you with the best limousine rental prices in Maryland for your next big event. Whether you need a luxury stretch limo or an affordable SUV, we have it all covered! Our goal is to provide our customers with an unforgettable experience every time they ride with us so they become repeat customers!
Search our fleet of party buses, limo rentals, charter buses & more available in Maryland. Find your city or town in the drop down menu above to find available limos and more near you.
Choose Maryland Party Buses
If you're planning a party, then there's no better way to get your guests around than with a party bus from Price4Limo. We have a variety of party buses that can fit your needs, so it's important to choose the one that makes sense for your event. Here are some things to think about when choosing Maryland Party Buses: Selecting an appropriate size. First and foremost, make sure you select the appropriate size for your needs. If you have many people who need transportation and don't mind squeezing together on one trip, then go with a 15 or 20 passenger vehicle. If there are fewer people who need rides but they want more space, then opt for 25 or 35 passenger options instead (to give everyone their own seat). Deciding on amenities like WiFi access and television screens can be key in making sure everything runs smoothly throughout the evening!
Rent one of our sensational party buses or limousines for your future important affair. Join your friends and family at a Baltimore Raven's game in fashion. Hire a limousine for prom or homecoming for a cheap rate. If you need airport drop-off services our party buses or executive car services can take you to your specified destination without delay. A limo bus will certainly make a boring evening on the town into monumental occasion. If you're getting married and require wedding transportation look at the party bus rentals we have waiting for your special day.
Charter Bus Rental Company In Maryland
Price4Limo is an unparalleled charter bus rental company in Maryland. We offer a wide range of services to our customers, including: The best rates, The best service, The best experience, The very best vehicles, including luxury coaches and motor coaches with all the comforts of home! A staff that is friendly and knowledgeable about all aspects of ground transportation in Maryland. If you are looking for something more than just transportation, but want to make sure that you're getting top-notch service from a reputable source, Price4Limo has what you need!
Maryland is one of the smallest states in area but is very densely populated. Baltimore is the biggest city in the state and has been a historic port in the country for hundreds of years. Be sure to check out the National Aquarium in the city's waterfront along with numerous restaurants and bars. Catch a baseball game at Oriole Park in Camden Yards. When you are traveling to Maryland, there are so many great things to do. We have compiled a list of some of the best attractions in Maryland as well as a few details about each one. When you visit this great state, make sure you contact Price4Limo for all your ground transportation needs!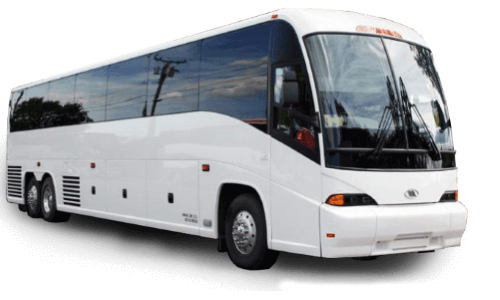 Luxury Charter Buses
We are proud to offer charter bus services to our clients. Our luxury buses can accommodate anywhere between 20 and 56 passengers, depending on the model you choose. We have both 12-passenger buses and 26-passenger coaches, as well as a variety of other models that range from an 8-seat shuttle van all the way up to a 53-seat executive coach! Please visit our website for more information on what each type of vehicle has to offer you and your party.
Charter Bus Pricing Explained
When it comes down to cost, there are many factors involved in determining how much your trip will cost with Price4Limo's charter bus rentals: length of time spent on the road or in transit; number of people traveling together (this includes any pets traveling with them); whether or not food or drinks need be purchased along the way; if there will be stops made along the way; etc., so these variables may change from trip-to-trip depending on what sort of itinerary is planned out ahead by yourself or whoever else is coordinating everything for their group at large – but don't worry because we can help guide them through this process step by step! Just give us a call today so we can get started planning out exactly which route would best suit everyone involved!

Minibus Rentals
A minibus is a vehicle that is smaller than a bus but can still accommodate up to 15 passengers. A minibus rental is a service that allows you to rent a minibus, so you and your family or friends can travel together in comfort. If you are looking for an affordable minibus rental price, we are the company for you! We offer low rates on all types of vehicles, including 14 passenger vans and 24-passenger buses. A good way to save money when travelling with more people is by ordering multiple vehicles at once. For example: if there are 12 people going on vacation, it would be more cost effective to rent two separate 16 passenger vans instead of one full-sized bus (which would hold 24 people).
Mini Bus Pricing Explained
Mini bus pricing is based on the number of passengers. Passengers are charged per person and not by vehicle, so there's a savings if you need a large group to travel together. Mini bus pricing also depends on the type of mini bus you choose. The distance traveled is another factor to consider when calculating your quote as well as the number of hours needed for your trip.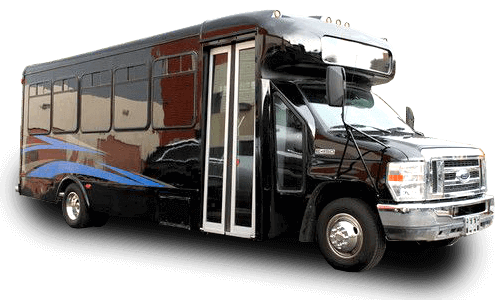 Luxury Party Bus Options
If you need a luxury party bus, we have a wide range of options. We offer a number of options and can provide you with the best transportation services in Maryland. We have an excellent selection of luxury party buses to choose from, so there's no reason not to hire us!
Party Bus Pricing Explained
Party bus pricing is a little more complicated than other ground transportation services. It's based on the number of passengers, the number of hours, and the type of vehicle you choose. There are three different types:
Limousine Party Bus (15-25 Passengers)

Luxury Party Bus (35-50 Passengers)

Executive Party Bus (65-80 Passengers)

Motorcoaches For Hire
Motorcoaches are a great way to travel in style and comfort. We offer motorcoaches in many sizes and styles, for both private and shared trips. The smallest coaches can seat up to 24 people, while the largest ones can seat up to 90 passengers! If you're traveling with large numbers of people, we highly recommend using a motorcoach for your trip. Motorcoaches are used by sports teams, corporate travel groups, families going on vacation together, or anyone who wants to make sure they get there safely and comfortably!
Motorcoach Pricing Explained
Motorcoaches are the most economical form of transportation. They are also the most spacious and comfortable. You can fit up to 55 people in a motorcoach, which is a lot more than you will be able to fit in any other vehicle! Motorcoaches come equipped with restrooms, air conditioning and heat, televisions and even WiFi access if you want to be able to use your laptop or phone while you travel. Motorcoaches can cost 150-300 per hour.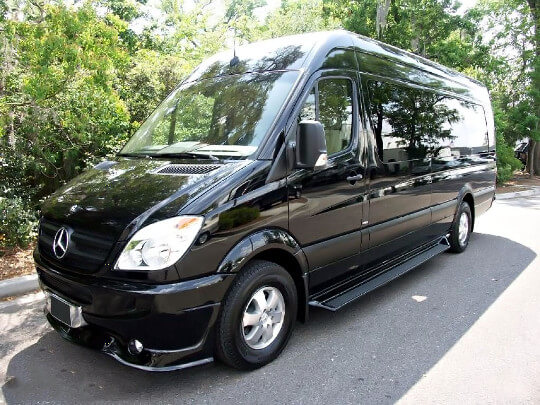 Sprinter Limo Rentals
If you have a large group and need to travel a long distance, then the Sprinter Van is the perfect vehicle for you. Our vehicles are spacious and comfortable, with plenty of room for luggage. This will be one of the best ways to make your trip an enjoyable one!
Limo Sprinter Pricing Explained
When you rent a limo from Price4Limo, you are making an investment in your transportation. When hiring our Maryland ground transportation services, you will be offered the choice between two different types of vehicles: the traditional limousine and the modern sprinter van. Both vehicles are available for both pickup and drop off at any location within Maryland, including Annapolis and Baltimore. Our pricing is dependent on several factors that we have outlined below so that you can make sure your transportation costs are affordable:
The size of your vehicle: For smaller parties or people who need more room to stretch out, we recommend choosing a large capacity vehicle like our traditional Lincoln Navigator Stretch Limousine which can carry up to 10 passengers comfortably seated in plush leather seats with plenty of legroom between each seat. If you want something less formal but still want plenty of space for all your passengers, check out our luxury Chevy Suburban SUV Stretch Limo! This ride has seating for up to 12 people plus plenty of storage space in its cargo area if needed.

Number of passengers: Whether it's two people or ten people who need transportation around town today - Price4Limo has exactly what you're looking for with rates starting at just $100 per hour!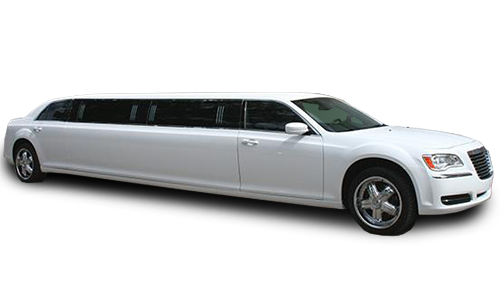 Luxury Limousine Options
When you're looking for a luxury ground transportation service, Price4Limo has the limousine options that you need. Our fleet of luxury vehicles includes Mercedes Benz limousines, Cadillac Escalades and more. Luxury limousines are the most expensive option, but they are also the most luxurious. These vehicles come with all of the bells and whistles that you would expect from a top-of-the-line vehicle like leather seats and top-of-the-line entertainment systems. Luxury limousines are perfect for weddings, proms and other special occasions when your guests deserve nothing but the best!
Luxury Limo Pricing Explained
There are many different types of luxury limos, and each one comes with its own pricing. Here are some of our most popular options:
Luxury SUV: These vehicles usually cost around $150 per hour. They feature leather seats, air conditioning, and other amenities that make them comfortable for you to travel in. These can be perfect for parties or group outings!

Stretch limo: This is a vehicle that can fit 10 people or more comfortably in it, so if you're planning on having a big party or event then this may be the right choice for you.

Party Bus: This type of vehicle has many unique features such as disco balls and LED lighting effects inside it so everyone will have fun whether they're drinking alcohol or not! A bus could also work well if there's a lot of luggage being brought along with passengers since there'll likely be enough room without needing another car rental service
You can rent a Hummer limo for your next big event, whether it's your wedding, bachelorette party, or just an epic night out with friends. Our Hummer limos are great for groups of people and have lots of seating inside the vehicles. We have several different Hummer limo models available to rent from our fleet at any given time. We have luxury sedans and SUVs to choose from as well!
Hummer Limo Pricing Explained
The Hummer limo is a large luxury vehicle that has been known for its ability to hold up to 14 passengers in comfort. This vehicle can be rented for any occasion, including weddings, bachelor/bachelorette parties, proms, sporting events and more. The prices you will pay for this service are determined by the type of Hummer you choose and how many hours it is rented for.
Explore Maryland With Us!
The Old Line State is one of the most iconic states in the United States. It boasts a rich history, great location and beautiful landscape that all make it a hot spot for tourism. If you're looking to travel to Maryland and explore more of what makes this state so great, then Price4Limo can be your ally. We are a leader in ground transportation such as charter buses, party buses, limousines and many more! Our vehicles will assist you in your travels so you can see some of the top destinations in Baltimore and other cities throughout Maryland.
The Old Line State is one of the most iconic states in the United States. It boasts a rich history, great location and beautiful landscape that all make it a hot spot for tourism. If you're looking to travel to Maryland and explore more of what makes this state so great, then Price4Limo can be your ally. We are a leader in ground transportation such as charter buses, party buses, limousines and many more! Our vehicles will assist you in your travels so you can see some of the top destinations in Baltimore and other cities throughout Maryland.
Baltimore Orioles
The Baltimore Orioles are a professional baseball team. The team is a member of the American League and based in Baltimore, Maryland. The Orioles play their home games at Oriole Park at Camden Yards. It is the oldest team in the American League, established on April 30, 1901 as an expansion team of the AL.
Washington Wizards
The Washington Wizards are a professional basketball team based in Washington, D.C., United States. The Wizards play in the National Basketball Association (NBA) as part of the league's Eastern Conference Southeast Division along with the Atlanta Hawks and Charlotte Hornets. The team plays its home games at the Capital One Arena, which is located near Chinatown and Nationals Park; both venues are owned by Monumental Sports & Entertainment (MSE). The team's colors are red, white and blue; their mascot is Bulldogg, who also serves as their official logo.
University of Maryland
The University of Maryland is a public research university located in College Park, Maryland. It was founded in 1856 as the Maryland Agricultural College and is the flagship institution of the University System of Maryland. The university land was purchased from Charles Calvert, 5th Baron Baltimore who had inherited it through marriage to his cousin Cecilius Calvert, 3rd Baron Baltimore – he later changed his name to "Charles Calvert" so as not to be associated with his father's political views (Charles Carroll). The university first opened its doors on October 5, 1856 with 12 faculty members and 40 students on campus. Today, more than 37,000 students attend classes at College Park campus each year from all over the world!
Six Flags America
Located in Upper Marlboro, Maryland, Six Flags America is a theme park located near Washington D.C. It's a subsidiary of Six Flags Entertainment Corporation, which owns and operates several theme parks nationwide. Six Flags America is home to more than 60 rides and attractions including roller coasters like Superman: Ride Of Steel and Batman The Ride, water rides like Popeye & Bluto's Bilge-Rat Barges and White Water Rapids, kid-friendly attractions such as Bugs Life Fievel's Playland and Camp Cartoon & Taz's Twister Soak Station
Baltimore Zoo
The Baltimore Zoo is a zoo in Baltimore, Maryland, U.S. and is the state's oldest zoo. It is located in the Druid Hill Park area of the city. The zoo was established in 1876 when it opened its first animal collection: two bears, donated by Pauline Barney to William Hallett Phillips and his wife Mary Elizabeth Alexander (who later became known as Anna). By May 31, 1878 it had been given 104 animals by the citizens of Baltimore.
Great Falls Park
Great Falls Park is a National Park that's located in Virginia. It's also known as the Potomac River Gorge and it has many waterfalls, including the one pictured above. The park offers many fun activities for visitors to enjoy, including hiking, fishing and biking. Great Falls Park is a scenic park with many things to see and do if you're looking for outdoor adventure!
Frederick Municipal Airport (FDK)
Frederick Municipal Airport (FDK) is a public airport located in Frederick, Maryland. It is owned by the City of Frederick and serves as a general aviation airport. FDK has one asphalt runway measuring 5,904 feet (1,799 m). The third busiest airport in Maryland with over 14 million passengers per year, it boasts being home to many private jets, including corporate aircraft and charter planes.
Charter Bus Services - If you're traveling with a group, chartering a bus is the best way to ensure comfort and convenience for everyone. All of our buses are equipped with restrooms, entertainment options such as DVDs and WiFi, and plenty of space for luggage.
Businesses & Corporations - We know business travel can be stressful sometimes: booking hotels online isn't always easy or cost effective; having a vehicle pick clients up from airports or train stations isn't ideal; getting stuck in traffic makes business meetings difficult...and all those problems could be solved by using Price4Limo's ground transportation services instead! With us there will never be any worry about finding parking spots or worrying about getting lost because our know every street in Baltimore like the back of their hand (or better yet: like their GPS).
Price 4 Limo is a nationwide marketplace where independently owned transportation companies compete for your business!