Kentucky Charter Bus, Limo Service, and Party Bus Rentals
Don't see your city listed? You won't find a better selection for limos, charter and party buses in Kentucky than at Price4Limo. Complete the form to view vehicles available in your area.
Welcome to the most exciting blog in the world of travel, Price4Limo. Today we are going to talk about an exciting place filled with tons of fun activities and places to visit. We are going to take a look at the land of bourbon, horses, and historical landmarks – Kentucky! If you have been looking for a long vacation destination then there is no better option than Kentucky. If you book your trip through Price4Limo's amazing deals then you will be able to explore this wonderful state without having to spend much money. So without any further delay let's get into it!
Traveling with a large party? View our Kentucky charter buses
Best Kentucky Limousines
When you want to travel in style and the best Kentucky limousines, we have a wide range of vehicles to choose from. Whether you are looking for an elegant Lincoln Town Car or a Mercedes-Benz S550, we have it all in our fleet. You can also choose from our packages that include airport transfers, weddings and bachelor parties.
View our selection of party buses, limousine rentals, charter buses & more available in Kentucky. See what vehicles are available near you by looking for your city or town in the dropdown menu above.
Choose Kentucky Party Buses
Rent one of our fantastic party buses or limos for your next significant occasion. Join your crew at your favorite team's stadium in style. Make a reservation for a limo service for prom or homecoming at an affordable rate. If you are going to need airport pick-up or drop-off services our charter buses or sedans can transport you to your destination on time. A limo bus rental will make a dull afternoon on the city into an unforgettable occasion. When you are getting married and want wedding transportation see our party bus rentals we have usable for your special day.
Kentucky is a big state. There are many different regions to explore, and each of them has its own unique features. The Bluegrass region is known for its horse racing, bourbon and thoroughbred breeding. This region is home to the world's largest horse racing facility, Churchill Downs; as well as several other prominent thoroughbred farms that offer tours to visitors who want an up-close look at horses in training or at their peak performance levels. It's also home to one of America's oldest distilleries: Woodford Reserve Distillery where you can learn about the history of bourbon making in Kentucky before sampling some signature products like Woodford Reserve Double Oaked Bourbon or Kentucky Owl Rye Whiskey from the on-site bar inside their Visitor Center museum building located near downtown Louisville (about 2 hours away from Lexington).
Top Charter Bus Rental Company In Kentucky
Our team has been providing transportation services for years, and we have a wide range of vehicles to choose from. Whether you are looking for airport transport, a night out on the town or just some ground transportation for your event, Price4Limo has something for you! Our fleet consists of new model luxury limousines and buses that are clean, safe and reliable. We also offer party rental vehicles if you want something different than a traditional limousine or bus. Our team prides themselves on providing excellent customer service while making sure your trip is exactly as planned!
The bluegrass state offers up a whole lot to do. The largest metro area in the state, Louisville, is home to Churchill Downs and the Kentucky Derby. If you like baseball be sure to stop by the Lousiville Slugger Museum & Factory. For family fun and attractions visit the Kentucky Kingdom amusement park.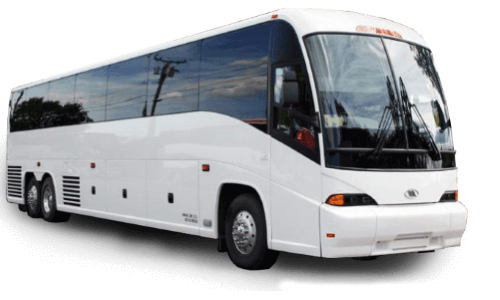 Luxury Charter Buses
A luxury charter bus is a group transport that provides passengers with an experience of luxury, comfort and convenience. It has the same interior design as a standard long-distance coach. The difference between them lies in their exterior appearance, amenities and passenger capacity.
56-Passenger Charter Bus
If you're looking to bring a small group of people somewhere, the 56-passenger charter bus is a great option. This size vehicle can accommodate up to forty passengers, but it's large enough that everyone will still have plenty of room. It also has a bathroom and kitchenette so that you don't have to worry about how long the trip will take or what your passengers will eat while they're on board.
Charter Bus Pricing Explained
Renting a Charter Bus is the most cost effective way to travel with your group. It's also the best way to make sure that everyone has room to stretch out, and you'll be able to rest assured that they are in good hands while they're taken care of by our team.

Minibus Rentals
Our Minibus fleet is perfect if you're traveling with a large group of people. Our 20- and 30-passenger vehicles are spacious enough to fit everyone, but not so big that they'll slow you down on the road.
20 and 18 Passenger Minibuses
If you are traveling with a party of 20 or more people, then minibuses are the way to go. Minibuses have plenty of space for your entire group and they are less expensive than limos, buses, party buses and limousines.
Mini Bus Pricing Explained
The price of a mini bus is determined by the number of people on board, how long you are traveling and the specific route you want to take. The average cost per hour for a mini bus is usually around $165 per hour. If you need transportation for more than 4 to 5 hours, we recommend renting a limousine instead since it will be cheaper and less complicated.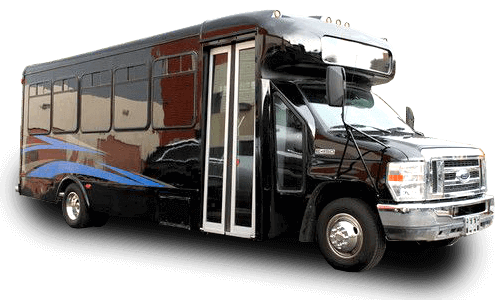 Luxury Party Bus Options
Kentucky is a beautiful state with plenty of things to see and do. It's also home to some of the most well known places in America, from Bourbon Country to Mammoth Cave National Park. If you want to make your trip truly special, why not take aparty bus? A party bus rental is perfect for groups that want a larger vehicle than what can fit in an average sedan or minivan. The most common size is the 40 passenger Gretch Party Bus but we also offer smaller sizes like the 30-35 passenger Party Bus which can hold up to 14 people comfortably. Prices vary based on seasonality and availability so be sure to get in touch today!
40 Passenger Gretch Party Bus
The Gretch Party Bus is a great way to get your party out of the house and on the road. With 40 passengers and plenty of room for dancing, you'll never have to worry about not having a good time again. The Gretch Party Bus offers an enormous amount of space and comfort at an affordable price.
Party Bus Pricing Explained
Party bus pricing is determined by the size of the vehicle. The average party bus holds 10-50 passengers comfortably and up to 20+ for a large crowd. This can make for a great way to get your friends together for an event, or just have some fun with your family on vacation!

Motorcoaches For Hire
Motorcoaches are the perfect option for groups of more than 50 people who want to travel together. Motorcoaches come in a wide range of sizes and amenities, making it easy to find one that's right for your group. Motorcoaches are also available with either a fixed or retractable step that allows passengers to board easily. These coaches offer great views when traveling through major cities. They come with many seating configurations, including tables and chairs so you can work while on your trip!
Motorcoach Pricing Explained
Motorcoaches, or luxury buses, are the most common ground transportation option for groups to travel together. Motorcoaches are equipped with all the amenities you would expect from a passenger vehicle: leather seats, Wi-Fi access and audio/video entertainment systems. The price per person is calculated by dividing the total trip cost by the number of passengers.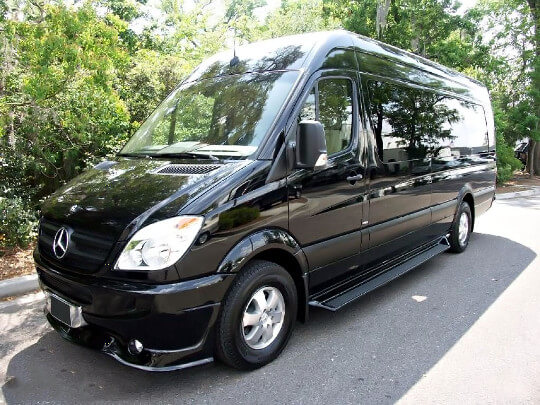 Sprinter Limo Rentals
Limo Sprinters are the perfect way to move a large group of people around Kentucky. This vehicle is a cross between a party bus and an SUV, providing ample space for lots of passengers while still maintaining comfort and style. Limo Sprinters can be rented for as little as $1,300 per day when traveling within 100 miles of your pickup location. Prices may vary depending on whichever limo service you choose to use, so make sure to do your research before booking! Limo Sprinters offer amenities like plush leather seats with massage functionality, tinted windows that block out light from outside sources (perfect for those long drives!), surround sound stereo systems with Bluetooth capabilities so that everyone can enjoy their favorite music without missing any important calls!
14 Passenger Mercedes-Benz Sprinter Limo
It has a high-quality interior with lots of room, making it perfect for groups of up to 14 people. You'll get an A/C system that can be set to your liking, as well as a sound system with surround sound speakers and subwoofers. The trunk is also large enough to hold luggage and other items so you can travel comfortably.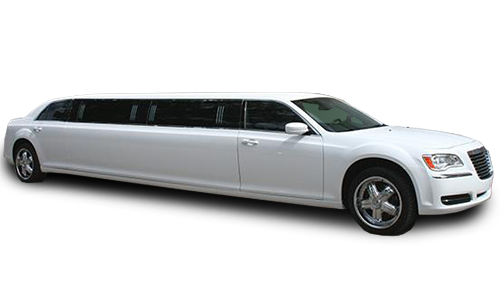 Luxury Limousine Options
With a 10 Passenger Stretch Chrysler 300, you can move passengers in true luxury. If you value comfort and practicality, this is the way to go. The 10 Passenger Stretch Chrysler 300 has seating for ten passengers and an interior that will make your customers feel like royalty. There is ample legroom, leather seating and a large bar area for refreshments or business meetings on the go. Your clients will feel like VIPs as they sip champagne from crystal glasses while reclining in the plush seats of this elegant vehicle. As if that wasn't enough to convince you to book our luxury limo service today!
10 Passenger Stretch Chrysler 300 Limousine
The 10 Passenger Stretch Chrysler 300 Limousine is the perfect vehicle for larger groups and can accommodate up to 10 passengers. This vehicle is extremely luxurious, with features such as: Leather Seating, Premium Sound System, In-Dash TV / DVD Player w/Bluetooth Stereo.
Luxury Limo Pricing Explained
The price of a limo or party bus rental is determined by a variety of factors, including the type of vehicle, number of passengers, distance travelled and time of day. These different rates help us accommodate all budgets. Our pricing is based on what you need to get done safely and comfortably! We offer luxury ground transportation services throughout Kentucky at competitive prices. Prices vary depending on the time of year (particularly holiday periods), when you're traveling and how big your group is. The chart below will give you an idea about how much it costs to rent a limo in Lexington.
If you're looking to rent a 20-passenger Hummer limo, then look no further. We have the largest selection of Hummer limos on the market at the best prices. Our team of experts are more than happy to help you find exactly what you need for your next big event. Our large fleet allows us to offer competitive rates, so whether you're planning a wedding or an anniversary party, we have just what you need! Whether it's for business or pleasure our company will do everything in its power to ensure that each customer is satisfied with our services. So if this sounds like something that could benefit your organization then give us a call today!
20 Passenger Hummer Limo
Our 20 passenger Hummer limo is the ultimate luxury limo rental in the state of Kentucky. With its full bar, leather seating and surround sound audio system, your trip will be a blast even before you reach your destination. This Hummer limo rental is perfect for bachelor parties or any other event that calls for a fun time with friends or family members!
Hummer Limo Pricing Explained
The size of the vehicle, how many passengers you plan to carry and how far you want to go will determine the price. The rate is calculated per hour, not by the mile.
Sports Teams in Kentucky
The Wildcats are one of the best teams in the country. They have had a great season so far and have been making very good progress in their games. The football team has won many matches, while the basketball team made it to the NCAA tournament finals but lost against Duke University. The baseball team also lost against Vanderbilt University, which was considered an upset since they were supposed to win that game.
Popular Cities in Kentucky
Louisville has always been a popular city, with its location and history. The city is known for its contributions to the American Civil War, as well as being home to many professional sports teams, including minor league baseball and basketball teams.
Lexington is another popular city located in Kentucky that has been around since 1775 when American soldiers first settled there during their Revolutionary War efforts against Britain at nearby Fort Boonesborough which later became part of Lexington County upon its formation in 1785 after Kentucky became a separate state from Virginia back then too!
Best Attractions in Kentucky
Below is a list of the best attractions in Kentucky that you must see and do.
The Kentucky Derby: Any visit to the state would not be complete without attending this famous horse racing event which takes place annually at Churchill Downs in Louisville. This year, it will take place on Saturday, May 5th and tickets are available for purchase online or at your local KEA Visitor Center.

The Kentucky Horse Park: Located near Lexington, this park offers visitors a chance to see some of the most beautiful horses in the world including American Saddlebreds and Tennessee Walking Horses. There is also an equine museum where you can learn about these special animals' history throughout time as well as watch them compete against each other during shows held throughout summer months.

Bourbon Trail Tour: If you love whiskey then consider taking part in one of many tours offered by local distilleries located all around central Kentucky region including Maker's Mark Distillery (near Loretto) and Woodford Reserve Distillery (near Versailles). You'll have multiple opportunities per day between 10am-5pm so plan ahead before making reservations! Afterward head back home refreshed knowing more about how your favorite drink was made thanks go visiting these places yourself!
Airports We Service in Kentucky
We have airport transportation services to the following airports in Kentucky:
LOU - Louisville International Airport

SDF - Cincinnati/Northern Kentucky International Airport

CVG - Cincinnati/Northern Kentucky International Airport (Blue Ash)

BGM - Bowling Green-Warren County Regional Airport (Bowling Green Municipal)
Louisville
Churchill Downs, a historic racetrack in Louisville

The Kentucky Derby Museum: Where to go for your dose of horse racing culture

Louisville Slugger Museum: The world's largest bat museum

Louisville Slugger Baseball Bat Company
Bowling Green
Bowling Green: Southern favorite Moonlite Bar-B-Q Inn is a must in this town. The beloved restaurant has been serving patrons since 1931 and has been featured in Southern Living, Bon Appétit and Garden & Gun magazines. It's no wonder why locals love it—Moonlite is known for its delicious barbecue sauce, pulled pork and hickory-smoked ribs.
Lexington
Lexington: You'll likely want to take some time for bourbon tasting at Woodford Reserve and Wild Turkey. Woodford Reserve is the oldest distillery in Kentucky and it's located on a gorgeous campus in Versailles, Kentucky. It's known for its small batch bourbon and is a favorite of the Kentucky Derby. Watch out for those mint julep cups—they're not just for decoration! You might also want to try their single barrel selections that are aged longer than other bourbons (12 years instead of 8).
Frankfort
Frankfort: The state capital has plenty of attractions, including the Dr. Thomas Walker State Historic Site and the Salato Wildlife Education Center. The Dr. Thomas Walker State Historic Site is a well-preserved site that serves to educate visitors about the history surrounding one of Kentucky's first explorers, Dr. Thomas Walker. The site features two museums: one dedicated to the life and times of this important figure in history, and another focused on local archaeology when it comes to early American settlers in Kentucky. Salato Wildlife Education Center is an interactive zoo where visitors can get up close with animals such as bears, tigers, lions, wolves (both gray and red) elephants—and even snakes! It's sure to be a hit with kids who love animals but may not be old enough yet for some other more dangerous animal attractions around town!
Owensboro
You can also visit the Bluegrass Music Hall of Fame & Museum, a museum dedicated to bluegrass music, which is located in Owensboro. The museum was founded by Bill Monroe and Earl Scruggs. It contains numerous artifacts from some of the most influential artists in this genre including instruments, clothing and other pieces of memorabilia.
Price 4 Limo is a nationwide marketplace where independently owned transportation companies compete for your business!