Oklahoma Charter Bus, Limo Service, and Party Bus Rentals
You won't find a better selection for limos, charter and party buses in Oklahoma than at Price4Limo. Complete the form to view vehicles available in your area.
You're getting top quality when you choose Price4Limo for your charter bus, limousine service, or party bus rental needs in Oklahoma City. Our prices are affordable because we offer great rates year-round for all of our services. Our goal is to be the best choice for anyone looking for a high-quality transportation option at a price they can afford—so whether you need an airport shuttle service or a night out on the town with friends or family members, give us a call today!
Traveling with a large party? View our Oklahoma charter buses
Party Buses Oklahoma
Whether you're looking for a fun and exciting way to travel, or just want to make sure that your party is a success, Price4Limo has the right vehicle for you. We offer charter bus rentals in Oklahoma, as well as limos and party buses. Oklahoma City is known for being one of the most modern cities in America—and with good reason!
Browse our fleet of party buses, limousine rentals, charter buses & more available in Oklahoma. See what rentals are near you by looking for your city or town in the dropdown menu above.
Oklahoma Limousines
Oklahoma limousines are available to you at a reasonable price. If you want to explore the state and all its attractions, then renting a limo is a great idea. You can travel with friends or family and enjoy the sights as well as each other's company. Hop in one of our amazing party buses or limo rentals for your future significant celebration. Join your crew at your favorite sports team's stadium in fashion. Hire a limousine rental for prom or homecoming at an affordable price. If you are going to need airport drop-off services our sprinter buses or executive car services can transport you there without delay. A limo bus will make a plain night on the town into monumental affair. If you're getting married and want wedding transportation look at the limousines we have conveniently available for your special day.
Charter Bus Rental Company In Oklahoma
Oklahoma has a lot to offer. In fact, we could write an essay about all the things you can do in Oklahoma and still have plenty of time left over for a nap. But for now, let's focus on one thing: charter bus rentals! If you're looking for a way to get around town or across the state with friends or family members in tow, no one does it better than Price4Limo. We know what you're thinking—"Isn't this just another car service?" Not quite! With our fleet of luxury vehicles—including limousines and party buses—we're able to provide transportation services on demand. Oklahoma is a midwest state with a diverse landscape and history. The state's largest city and capital is Oklahoma City which is also home to it's only professional sports team the Oklahoma City Thunder. Other notable cities include Tulsa, Lawton, Norman and Broken Bow.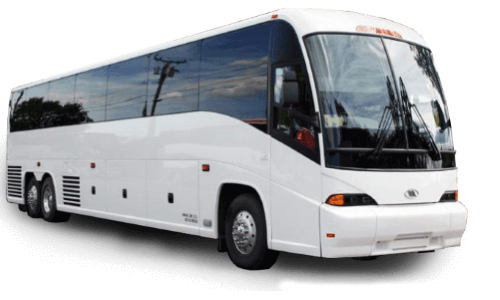 Luxury Charter Buses
We have a great selection of passenger and cargo buses for your charter bus rental needs. These vehicles are available in different colors and styles so you can find the perfect one for your trip. We can even help you plan out the interior layout based on your specific needs, so call us today! Charter Bus Options: Whether you're looking for just one vehicle or need multiple vehicles for an entire group of people, we've got you covered at Price4Limo! Our inventory includes luxury coaches such as those below: Motorcoach * Prevost * MCI * Vanhool and more: If price is no object when it comes to having fun while traveling with friends or family members then look no further than our fleet of luxurious buses!
Charter Bus Pricing Explained
Charter Bus pricing is based on the size of your group, the type of vehicle you need and the number of passengers. Prices start at $199 per hour with a DVD player, leather seats and air conditioning. For more information about our prices, please call us today or fill out our quote form online for free!

Minibus Rentals
If you are looking for a cost-effective way to transport large groups of people, then we have a great selection of minibus rentals. The size and comfort level of these vehicles make them an ideal choice for corporate events, wedding parties, airport transfers, and school groups.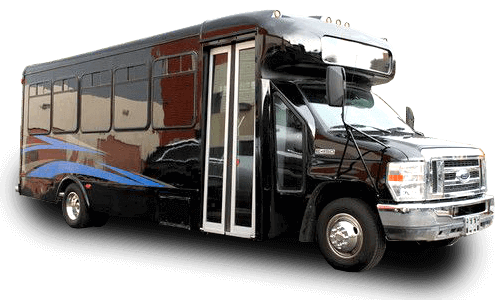 Luxury Party Bus Options
We have a wide selection of party buses for you to choose from. Whether you're looking for a luxury-style party bus, or one that can accommodate more people, Price4Limo has options to suit your needs.
Party Bus Pricing Explained
Party buses are a great way to get the party started. If you're planning a wedding, bachelor or bachelorette party, graduation or prom and need transportation for your guests, these vehicles are available in all sizes and configurations. You can also choose between luxury coaches with leather seating and music entertainment systems as well as luxurious limousines with bars and televisions. Prices vary on the vehicle you choose greatly. You can get exact pricing by using our search tool. Party Buses are available for rent in all sizes and types of configurations:
Mini Party Buses: These compact vehicles seat around 16 passengers comfortably but still feature amenities like heating/air conditioning systems and tinted windows

Full Size Party Buses: These larger vehicles hold up to 35 passengers comfortably. Features like seating arrangements that accommodate wheelchairs make them even more accessible

Motorcoaches For Hire
Oklahoma is a large state, so if you're going to visit it, you need to be prepared for long distances. If you don't have the time or money for multiple flights, then we have the perfect solution for you: motorcoaches! We offer several different sizes of motorcoaches, from luxury mini-buses that can seat up to 24 passengers all the way up to full-size buses with all of the amenities of an airplane cabin. The largest vehicles we offer are great for long distance trips and large groups of people—they provide plenty of space for luggage and carry-on items as well as comfortable seating arrangements that can accommodate even those who are unable to sit upright in standard seats.
Motorcoach Pricing Explained
The prices for our motorcoaches vary depending on the length of your trip. Our rates include fuel, , and vehicle. Prices do not include taxes or gratuity; they are based on the number of passengers and the length of your trip.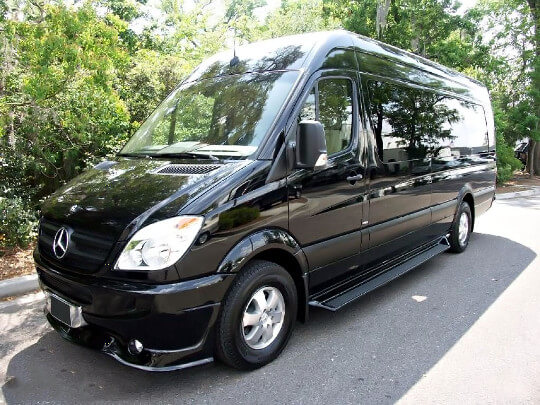 Sprinter Limo Rentals
When you're looking for an exciting way to travel, Limo Sprinter Rental is the best option. Our vehicles are luxurious and comfortable, with plenty of room for everyone. We have a wide selection of limos, so you'll be sure to find one that suits your needs. And with our limos available 24 hours a day and 7 days a week, there's no need to wait until tomorrow morning! With Price4Limo's Limo Service and Party Bus Rentals in Oklahoma City , OK , you'll never want to go back home again!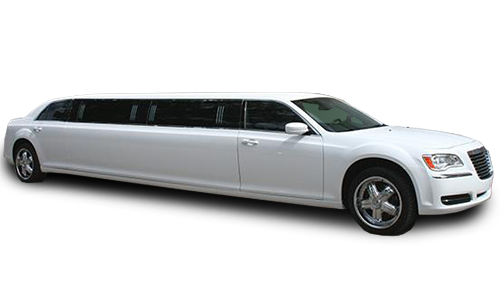 Limousine Options
If you want to travel in style, then the Hummer limo rental is the way to go. At Price4Limo, our selection of hummer limo rentals includes a variety of models that can accommodate up to 22 people. You can choose from multiple colors, including black or silver, and we offer a range of add-ons like flat screen TVs and Wi-Fi capabilities for your convenience. Our hummer limos come equipped with everything necessary for an unforgettable experience on any occasion! Our hummers are available for hire in London, Manchester, Birmingham as well as Glasgow. They're also great for weddings or corporate events where you want something stylish yet functional at an affordable price point!
Hummer Limo Pricing Explained
The price of a Hummer limo rental depends on the type of Hummer limo you choose, how many hours you rent it for, and where you are located. If you want to rent a regular model (not one of the newer models), then your cost will be higher than if you chose one of the newer ones. If it's just for an hour or two and close by then this shouldn't be an issue but if it's going to take more time or be travelling long distances then choosing another option might be better suited.
Oklahoma is a state full of intriguing attractions and places to see. You can enjoy everything the state has to offer by renting a charter bus, limo service, or party bus in Oklahoma. With these options you will have the freedom to visit any attraction and city in the state!
Sports Games To See in Oklahoma
While you're in Oklahoma, you may want to take a side trip to watch the Oklahoma City Thunder play basketball. Basketball is one of the most popular sports in Oklahoma and this team is known for its explosive offense, led by superstar Kevin Durant. You can see them at Chesapeake Energy Arena or on TV when they play on national television. If you aren't into basketball, don't worry! There are plenty of other options for sporting events in Oklahoma City. The Triple-A minor league baseball team named after the state itself—the OKC Dodgers—play at Bricktown Ballpark downtown. You can also see them at Chickasaw Bricktown Ballpark or watch them on TV if they make it into playoffs (which happens sometimes).
Popular Cities in Oklahoma To Visit With A Bus Rental
Oklahoma City is the capital of Oklahoma and a major city in the state. This city has so much to offer, from professional sports teams to museums. The Oklahoma City Thunder are one of the most popular basketball teams in the league; they have won several championships since their formation. If you're looking for something educational and interesting, check out some of these museums:
National Cowboy & Western Heritage Museum

Science Museum Oklahoma
Best Attractions in Oklahoma
In Oklahoma, there are plenty of things to see and do. Some of the best attractions include:
Oklahoma City National Memorial and Museum

Oklahoma City Zoo

Oklahoma City Museum of Art
If you want a more active day out in the city, there are a number of other activities you can enjoy. For example, if you're a sports fan—and who isn't?—the Oklahoma City Thunder basketball team will be sure to delight with their high-octane performances on court. It's also worth noting that Price4Limo offers charter bus rentals in OKC as well as limousine service and party bus rentals throughout the state. We invite you to take advantage of these offerings when planning your next trip!
Airports We Service in Oklahoma
There are many airports in Oklahoma, but we service the following:
Oklahoma City Airport

Tulsa International Airport

Will Rogers World Airport

Oklahoma City West Airport

Stillwater Municipal Airport

McAlester Regional Airport

Broken Arrow Municipal Airport
Lawton Municipal Airport and El Reno Municipal Airports are also available for your use.
Government Charter Bus Rentals
Oklahoma has many government facilities, including state, municipal and local government offices. Government charter bus rentals are a convenient way to transport employees and visitors on business trips, or for city-wide events and conferences. We offer the following types of government charter bus rentals:
Government transportation vehicles

School buses

Executive coaches
Corporate Travel Coach Buses
What is a corporate travel coach bus? A corporate travel coach bus is a vehicle that seats anywhere from 15 to 50 people, depending on the type of bus and number of passengers you'd like to carry. They're available for rent or lease in Oklahoma City and Tulsa, as well as across the country. Corporate travel coaches are equipped with everything you need for your trip: power outlets, Wi-Fi hotspots, comfortable seats, bathrooms and even television screens.
Prom Shuttle Bus
A prom shuttle bus is a great way to transport your group to and from the dance. When you're planning your event, it's important that you find transportation that fits the needs of your group. A prom shuttle will allow groups to sit together and make the most of their night out at the dance. A Prom Shuttle Bus is a good choice because it can accommodate both large and small groups as well as individuals looking for solo transportation services. If you want to enjoy an evening with friends before heading back home after graduation day, then this type of service would be perfect for you! With Price4Limo's Charter Bus Rentals & Limousine Services we can get everyone there safely without worrying about parking or driving drunk; which means no worries about getting into trouble later on during those festivities!
Transportation For Greek Events
Greek events are a great way to celebrate your Greek heritage. Greek events are also a great way to get together with friends and meet new people, as well as show your school spirit and have fun. To help you enjoy these exciting events, we have provided some information on transportation for Greek events.
If there is a formal dinner or dance, it is usually hosted by an area fraternity or sorority chapter. This dinner or dance may include an open bar and/or buffet dinner. Some schools require that you purchase tickets for these events in advance so that they can accommodate all of their guests, while other schools allow guests to pay at the door on the night of the event itself (if there are still open spots).

If there is not a formal dinner or dance before the event starts, then sometimes it is possible that everyone will go out for drinks after leaving school grounds (e.,g., downtown bars) before getting back together again during halftime at football games
Cheap Homecoming Bus Rentals
You can also rent a bus for your homecoming. This is a great way to celebrate and enjoy the evening with friends and family members. You will love being able to treat others to an enjoyable trip as well, especially since it doesn't cost much at all!
Pub Crawl Minibuses
If you're looking for a way to get around town and have fun with friends, then pub crawl buses are the perfect option for you. We offer minibuses that can hold up to 18 people in a safe and secure environment. The minibuses also come equipped with televisions, music systems, and flat screens so that you can maximize your trip by having an enjoyable time watching sports or playing games. You can drink all night long without worrying about driving home because our will make sure everyone gets home safely after their nights out on the town! If you want an easy way to enjoy Tulsa's nightlife without worrying about driving yourself around, then look no further than Price4Limo's pub crawl buses!
Employee Shuttle Bus Service
Employee shuttle bus service is a great option for companies that need to transport employees to and from work. It's also an excellent way to save money, as it eliminates the need for employees to commute in their personal vehicles. Employee shuttle bus service also helps reduce wear and tear on your fleet of vehicles, which keeps them running longer while saving you money in costs. Finally, employee shuttle bus service saves time—both yours and your employee's! You don't have to worry about scheduling trips or picking up people from different locations at the same time because everyone travels together. This makes it easy for you as the employer; all you have to do is decide how much space each person needs on board before booking the charter bus rental online or by calling one of our friendly staff members at Price4Limo today!
Traveling to Oklahoma can be an awesome experience. Whether you're traveling for business or pleasure there is so much to do and see throughout the state. That's why it is so important that you find a reliable mode of transportation to get you around. Luckily, Price4Limo has a wide selection of party buses, limos and charter buses in OKC that are perfect for people traveling in groups. There are many cities and attractions throughout the state where our vehicles can take you such as Tulsa, Norman, Edmond, Jenks and Broken Arrow.
Price 4 Limo is a nationwide marketplace where independently owned transportation companies compete for your business!