North Carolina Charter Bus, Limo Service, and Party Bus Rentals
You won't find a better selection for limos, charter and party buses in North Carolina than at Price4Limo. Complete the form to view vehicles available in your area.
Welcome to Price4Limo's Charter Bus, Limo, and Party Rentals. We are excited to assist you in getting around North Carolina in style. Our North Carolina service has a huge selection of vehicles for all occasions. Whether you need a car service for your wedding or limousine transportation for a prom we have the vehicle you need at rates that can't be beat! If you are looking for transportation services in other states check out our locations page where we have over 50 different locations across the country.
Traveling with a large party? View our North Carolina charter buses
Party Buses North Carolina
A party bus is the perfect way to get to your event in style and comfort. With a party bus rental, you won't have to worry about driving or parking at all! You'll be able to get right on the road and enjoy yourself without worrying about maneuvering through traffic or parking lots. North Carolina has some of the most beautiful scenery in the country, so take advantage of it by hiring a charter bus from Price4Limo. We offer top-of-the-line luxury buses with leather seats, surround sound systems, televisions and more! When booking with us for any type of event whether its graduation day at UNC Chapel Hill where thousands come each year from around world's largest student body celebration ever held on campus (called Grads!), then we will ensure that everything goes smoothly from start until finish; whether picking up from home/hotel & dropping off afterwards too - making sure there are no worries while traveling anywhere throughout state during this great time together with loved ones & friends!
Browse our large selection of party bus rentals, limousines, charter buses & more available in North Carolina. See what vehicles are available near you by looking for your city or town in the dropdown menu above.
North Carolina Limousines
Limousine services for weddings, proms, and other special events are available in all of the cities listed above. If you need transportation to the airport or hotel, we can help with that as well. If you're looking for a unique way to move around North Carolina while in town on business or taking a weekend getaway with friends, look no further than our limousines. We also offer party buses that can hold up to forty passengers!
Jump in one of our outstanding party bus rental or limos for your upcoming special event. Arrive at your beloved baseball team's stadium in style. Hire a limo for prom for a cheap price. If you are going to need airport pick-up or drop-off services our party buses or sedans will get you to your specified destination on time. A limousine or charter bus can definitely make a plain day on the town into a remarkable occasion. If you're getting married and require wedding transportation view the party buses we have waiting for your special day.
Charter Bus Rental Company In North Carolina
There are many beautiful cities in North Carolina, and there are also many charter bus rental companies that can provide limousines and party buses, as well as other types of transportation. Use this list to help you find a city near you that has an established charter bus service so that you can enjoy yourself more when traveling to North Carolina! Charter Bus Rental Companies In North Carolina: Asheville (Asheville), Charlotte (Charlotte), Concord (Concord), Hickory (Hickory). North Carolina is located in the south-east region of the country bordering the Atlantic. Some of the state's major cities include Asheville, Charlotte, Raleigh, Durham and Greensboro. Charlotte is home to multiple sports teams like the Carolina Panthers and the Charlotte Hornets.
North Carolina Sedans, Town Cars and Limousines
Sedans, town cars and limousines are the most popular options for North Carolina transportation. Sedans are the most popular choice among customers because they're affordable and very versatile. They can be used for airport transfers, weddings, business meetings or any other special occasion. Sedans are also great for small groups of up to six people who want to feel comfortable and relaxed during their ride. Sedans come in many different sizes: from a four-door sedan with room enough for five passengers all the way up to an eight-door stretch vehicle that can hold up to 14 passengers! You may have noticed that our sedan fleet includes both sedans and SUVs; this is because certain occasions call for extra space or privacy—for example: picking up another couple at the airport or taking your parents along on a trip (or even just running errands).
North Carolina SUV's and Passenger Van Rentals
SUV's are a great choice for large groups of people. They can comfortably seat up to 8 passengers or even more if you prefer to sit on the floor!Passenger Vans are also a great option and can seat several more people than an SUV. They can comfortably hold up to 15 passengers or even more if you prefer to sit on the floor!
Let Price4Limo get you on the road today in luxury!
If you are in need of a luxury vehicle for your next trip to North Carolina, look no further than Price4Limo. We offer a wide variety of services including party buses, limousines and charter buses in North Carolina. Our fleet includes executive sedans and luxurious SUVs. You can be sure that we will provide you with exceptional service every step of the way.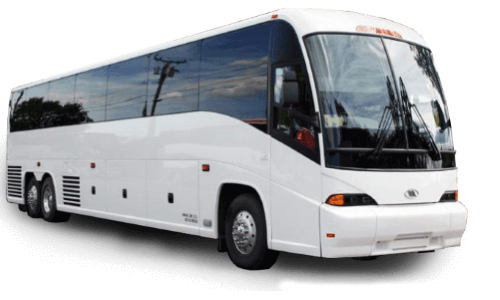 Luxury Charter Buses
Charter buses are a great way to travel in style. These vehicles are usually large and are designed for groups of people, often times with a party bus feel. When you're traveling in a charter bus, you will have plenty of room to stretch out and relax while being driven around North Carolina. If you're traveling with family or friends on vacation, charter buses make everything easier! You can all sit together and enjoy talking throughout your trip without having to worry about not being able to hear one another or not having enough legroom. You can even play games on the back of our limo service or party bus rentals!
Charter Bus Pricing Explained
Take a look at our chart below for a quick overview of how much we charge for each type of vehicle. The prices shown are per hour and do not include gratuity, which is customary in the industry. All rates are subject to change without notice.

Minibus Rentals
Why choose a minibus over other options? Minibuses are ideal for group travel, weddings and special events, corporate travel, road trips and airport transfers. For example: If you need to get 8-22 people from point A to B with ease in style then our minibuses have got it covered! We can pick up your party at the airport or train station and take them directly to their destination or we can drop off one person at an airport transfer service or another individual or couple on their way to a meeting or event.
Mini Bus Pricing Explained
The price of a mini bus rental depends on several factors. The first consideration is the size of the bus, which can range from 13 to 30 passenger seats. If you are looking for a larger vehicle, it will cost more per day than smaller ones. The second major factor is amenities. You can add options like televisions, DVD players, and WiFi to your rental for an additional fee. These amenities will also affect your final bill so keep them in mind as well when making your decision about what kind of vehicle you want to book through Price4Limo! Finally, location matters too! North Carolina has many different cities that offer unique experiences for travelers so if you're planning on visiting Kenly then it might be better priced than if you were going somewhere else (like Wilmington).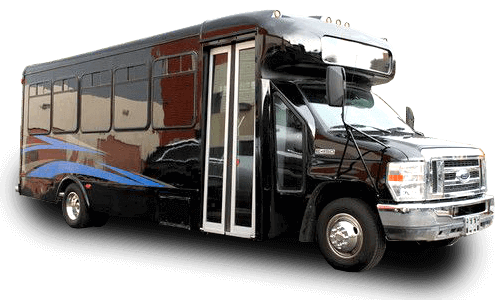 Luxury Party Bus Options
Whether you're planning a party bus rental for business or pleasure, our selection of luxury options is sure to have what you need. Whether you want a spacious charter bus rental with plenty of room for everyone in the group, or a party bus with rooftop bars and dance floors, we have just what you're looking for. Our Party Bus Rentals Can Take You Anywhere! Are you ready to take your friends on an unforgettable night out on the town? Our party buses offer comfortable seating arrangements and entertainment systems so everyone can enjoy themselves. We also provide limousine services that can accommodate more than 35 people at once.
Party Bus Pricing Explained
If you're looking for a party bus rental, we have all the information you need to know about what to expect when pricing out a party bus. We can offer you great deals on all of our charter buses, limousines and other vehicles that will fit your needs perfectly. Our fleet is always expanding with new vehicles coming in every month so be sure to check back often! The cost of a party bus depends on what type of vehicle you choose as well as how long it will be needed by your group or event. If your group just needs transportation from one place to another then renting one day may work best; however if they plan on going out multiple days or nights then perhaps renting through the weekend might work better? Let us help figure out what works best for everyone involved so everyone enjoys their trip without breaking the bank!

Motorcoaches For Hire
Our selection of motorcoaches are designed to accommodate groups of up to 55 passengers. These vehicles are available with a variety of amenities, including air conditioning, DVD players, and restrooms. Motorcoaches can be rented for both short and long-term trips.
Motorcoach Pricing Explained
The prices listed below are based on the number of passengers traveling. The Motorcoach can accommodate up to 56 passengers, but if you have less than 56 people in your group, price per person will be less. If you have more than 56 people in your group then additional fees will apply and will be billed at the time of booking confirmation.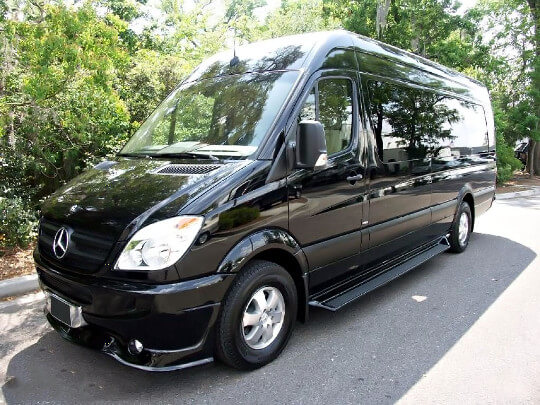 Sprinter Limo Rentals
We offer a wide selection of limo sprinter rentals in North Carolina. Whether you're looking for a party bus or just need to rent a limo sprinter, we have options that are sure to fit your needs and budget. Our Party Buses can accommodate up to 24 people comfortably on a trip from Charlotte to the Outer Banks, or if you're just looking for an affordable way to get around town, our Super Stretch Limousine will do the trick! No matter what type of vehicle you need, Price4Limo has it covered. The finest limo sprinter rentals in North Carolina are available through Price4Limo at competitive prices with great customer service! If there's anything else we can assist you with please don't hesitate to contact us today!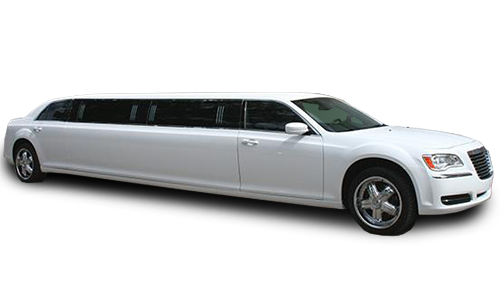 Luxury Limousine Options
Limo prices are based on the type of vehicle you choose and the number of passengers. The most common limo options include: Cadillac Escalade, Lincoln Town Car, Lincoln Navigator, and Lincoln MKT. You'll also see limos with stretch options like a "stretch Hummer" or a "stretch Lexus." A standard sedan will hold 4-6 passengers (or 3-4 in comfort). A limo with seating for 7-8 people starts at $120-220 per hour with two hours minimum (prices vary by city). Stretch vehicles start at around $150-240 per hour with two hours minimum (prices vary by city), but they can contain up to 15 people at once!
Hummer Limo Rentals
Hummer Limo Rentals are available in Raleigh, Durham, Chapel Hill and surrounding areas. Our Hummer limousines will be sure to make your event or special occasion a memorable one! We have the best Hummer limousine rentals for rent in Raleigh & Durham NC. We offer a large selection of Hummers that can accommodate up to 24 passengers.
Hummer Limo Pricing Explained
Our Hummer limos are available for hourly rental, so you can enjoy the vehicle for as long as you want—and if you reserve in advance, we will extend this special pricing to all of our customers. The cost of a Hummer limo rental is based on the length of time you book it for. You won't find any hidden fees or surprise charges!
North Carolina is one of the most diverse states in the United States. There are many things to do in North Carolina and these can be experienced by renting a charter bus, limo service or party bus. With a charter bus rental on your side, you can rest assured that there will be no other solution that could be as comfortable and convenient as this form of transportation. You only have to give us a call and we will schedule your trip right away. We also offer airport transportation for those who want to catch their flight in time.
Enjoying the Outdoors of North Carolina
North Carolina has a lot of great natural scenery, and if you want to enjoy it, there are a number of outdoor activities that you can do. One popular activity is kayaking. The Albemarle Sound is famous for its world-class kayaking opportunities, with multiple companies offering guided tours on their boats or rentals available for those who want to go at their own pace. A visit here will allow you to see the beautiful marshes and riverside wildlife in their natural habitat!
A Bus Trip to a Sport Game
If you're an avid sports fan, North Carolina is the place to be. The Tar Heels are considered one of the best college basketball teams in the country, and they play home games at Dean E. Smith Center on UNC campus. In addition to this, you can see other popular teams such as:
Charlotte Hornets

Carolina Hurricanes (NHL)

Charlotte Checkers (ECHL)
Party Bus Rental for Sightseeing
Party buses are a great way to get around and see all that North Carolina has to offer. Whether you want to take your guests on a sightseeing tour or just enjoy the ride yourself, these expansive vehicles can accommodate any occasion. Party buses feature multiple seating areas and amenities to make your trip more comfortable. You can find party buses with bars, dance floors, televisions and even stages for performances (these types of buses are called "party" or "entertainment" buses). You can also choose from many different sizes of vehicles—from 12-passenger vans up through luxury motor coaches that seat over 50 people! The best part is that Price4Limo's party bus rentals come with all the bells and whistles: leather seats, plush carpeting and high-end sound systems—everything you need for an unforgettable experience!
Limo Service for Weddings
Limo Service for Weddings - Limousines are a great way to get to your wedding and back from it. They're also excellent for getting around during the reception if you don't want to drive or if you'd rather not stress about parking. Some couples even use their wedding limo service as transportation between their hotel and rehearsal dinner venue, so they can relax in style before their big day! Limo Service for Receptions - If you want something more than just a vehicle that will take you from point A to point B, then consider giving your guests a ride in style with a party bus rental or limousine service! It's sure to add some fun and excitement into any event, especially when it comes time for the after-party at someone's house (or hotel room).
Charter Bus for Birthdays
Birthday parties are fun, and you can make them even more memorable with a charter bus. Party buses are an excellent way to celebrate birthdays and other special occasions because they offer a wide range of amenities to keep everyone entertained throughout the event. You'll find that birthday party bus rentals are affordable, convenient, and fun. Price4Limo has been providing birthday party bus rentals for years now, so we know how important it is for our customers to get the best experience possible on their special day!
Booking A Motorcoach in North Carolina
A motorcoach is a large passenger van that can hold up to 56 passengers. It's perfect for large groups, family trips and sporting events such as NASCAR races, football games, basketball games or baseball games. When booking your motorcoach, you'll need to consider a few things:
How many people are going on the trip? If it's just a few of you, then maybe renting a limo or party bus would be better suited for your trip. However if there are more than 56 people in your group then it may be best to rent out an entire motorcoach instead of taking multiple vehicles so everyone can enjoy the ride together!

What type of seating arrangements do you need? Do you have more males than females that will be riding together? Or vice versa? This information will help determine what type of seating arrangement works best for everyone involved with this trip (example: bench style seating vs theater style).

Is there anyone who needs special assistance while travelling? If so then make sure they're able to get into/out of the vehicle comfortably without assistance from anyone else because depending on how much assistance they need could affect whether or not this type of transportation option would work well enough for their personal situation during travel time.
Airport Transportation
If you're flying into North Carolina, there are plenty of options to choose from. The state has several airports and each one offers something unique. If you want an international airport, Charlotte Douglas International Airport is the best choice. It's also easy to get to from all over North Carolina! If traveling domestically, Piedmont Triad International Airport is a great option for those visiting Winston-Salem or Greensboro. It's also close enough for those coming through Durham-Durham Regional Airport in Raleigh-Durham; Wilmington International Airport; Fayetteville Regional Airport; and Greensboro-High Point Airport in Greensboro (just outside of High Point).
Sports Games To See in North Carolina
If you're into sports, North Carolina has plenty of NCAA games to keep you occupied. If you're in town for the weekend, stop by an exhibition game or tune in for the big day on TV. The following are some of the major events happening this season:
NCAA Basketball Tournament (March Madness). This is one of America's favorite pastimes, so it's no surprise that many locals try to get out and see their local team play. The tournament lasts three weeks and can be seen at several different venues throughout North Carolina.

NCAA Football Championship Game (North Carolina vs Alabama). This annual championship game takes place at the end of January at Bank of America Stadium in Charlotte. It's a great opportunity to see what happens when two top teams go head-to-head—and witness some intense action on the field!
Popular Cities in North Carolina To Visit With A Bus Rental
If you're visiting North Carolina and want to see what the state has to offer, we recommend renting a bus from Price4Limo. Our rentals come in all shapes and sizes so you can fit your group's needs. Whether you're looking for something small like a minibus or large like a motor coach, we'll have the perfect vehicle for your trip. Here are some popular cities in North Carolina:
Charlotte - A major city on the eastern coast of North Carolina, this town is home to many businesses and attractions including Bank of America Stadium (home of the Carolina Panthers), Spectrum Center (home of the Charlotte Hornets), Discovery Place Children's Museum, Uptown Charlotte shopping district, Carowinds amusement park, EpiCentre nightlife district with bars and restaurants.

Raleigh - If you're traveling to Raleigh-Durham International Airport (RDU) while visiting North Carolina then be sure not miss seeing some local attractions such as NC State University campus where students attend class during weekdays before heading out into downtown areas where there are plenty more things happening.
Best Attractions in North Carolina
The Biltmore Estate - This is one of the most well-known attractions in North Carolina. The Biltmore Estate was built by George Vanderbilt and his wife, Edith Vanderbilt. It was completed in 1895, but George never lived there as he died soon after construction began on this enormous estate. Today, it is open to visitors from all over the world who want to tour its grounds and see all that it has to offer.
The Carolina Panthers Stadium -This stadium opened back in 1996 when they were still known as "Carolina" which later became their official name following their move into this new facility which seats up to 75K people at any given time depending on how many tickets have been sold beforehand with no seat being left empty due mainly because each section has been built specifically around its respective purpose so nothing feels out of place once you sit down inside one
Airports We Service in North Carolina
We offer airport transportation services to Charlotte Douglas International Airport, Raleigh-Durham International Airport, Piedmont Triad International Airport, Greensboro-High Point International Airport and Asheville Regional Airport. We also provide service to Pocahontas County Airport in West Virginia and Hickory Regional Airport in North Carolina. If you're traveling from Wilmington International Airport we can help you with your transportation needs as well!
When it comes to booking a group transportation service, Price4Limo is the best company to work with. We have been providing charter bus rental, limo service and party bus rentals in North Carolina for years that is why we know this state pretty well. Our main office is located in Charlotte which makes us closer to our customers here. We also offer discounts and price match guarantee on all of our services so you can get the best rate from us.
Price 4 Limo is a nationwide marketplace where independently owned transportation companies compete for your business!