New Jersey Charter Bus, Limo Service, and Party Bus Rentals
You won't find a better selection for limos, charter and party buses in New Jersey than at Price4Limo. Complete the form to view vehicles available in your area.
Welcome to Price4Limo! If you're looking for the most amazing deals on Charter Buses, Party Buses, Limousine and New Jersey Airport Shuttle Service, then you've come to the right place. We are one of the most reliable and trusted provider of Transportation services in New Jersey. At Price4Limo, we offer affordable rates for our customers. We have a friendly and experienced team who can help you plan your trip from start to finish!
Traveling with a large party? View our New Jersey charter buses
Party Buses New Jersey
When you think of party buses, you may picture a bunch of people crammed into an old school bus and drinking their weight in beer for the evening. You might be surprised to learn that there are many different types of party buses available, from those that are more like limos or SUVs to coaches with beds and televisions. Some even have stripper poles and dance floors! For example, if you're planning a bachelor party or going on a road trip with your friends, we can help find the best type of vehicle for your needs.
View our large selection of limo rentals, party buses, charter buses & more that we have in New Jersey. Look for your city or town in the list below to get a full list of available vehicles in your area.
New Jersey Limousines
New Jersey limousines are also available for any occasion, whether it's a date night or an important business meeting. We have a wide selection of luxury vehicles to choose from and we guarantee each one will be clean and attractive on the outside with an equally impressive interior. If you're looking for something different than your average limo rental service, then look no further than our lineup of party buses! These spacious vehicles allow up to 20 passengers at once, making them ideal for large groups looking for fun during their stay in New Jersey City. Whether it's going out on the town after work or celebrating some good news with friends over dinner at one of the many five star restaurants nearby, our party buses will provide a unique experience that everyone will enjoy!
Take a ride in one of our spectacular party buses or limousines for your next special event. Pull up at your top team's arena in fashion. Make a reservation for a limousine for prom at a discounted hourly price. If you are going to need airport transfer service our sprinter buses or car services will get you to your destination without delay. A New Jersey charter bus rental will make a ordinary day on the town into a memorable occasion. When you are getting married and desire wedding transportation look at our limousine rentals we have conveniently available for your special day.
Charter Bus Rental Company In New Jersey
When it comes to chartering a bus in New Jersey, Price4Limo is the only name you need to know. We've been helping customers like you plan and book their trips. Our goal is simple: provide customers with the best prices on charter bus rentals while delivering a high level of customer service and satisfaction. Our fleet includes a wide range of options, including party buses, limousines and coaches by Prevost, Ford E-450 or Setra. You can choose between different seating capacities as well as add-ons such as GPS tracking or LED lighting to create an unforgettable experience for your group no matter what size it may be. New Jersey shares a border with New York City and Philadelphia but it has an identity all its own. Some of the more populous cities are Newark, Atlantic City, the capital city Trenton, and Princeton. New Jersey is home to the largest theme park in the world, Six Flags Great Adventure, which also contains one of the tallest roller coasters in the world. The casinos and resorts in Atlantic City draw millions each year.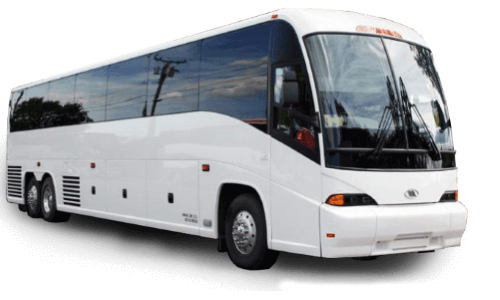 Luxury Charter Buses
If you're looking to travel with a large group and enjoy the amenities of a limo, charter buses are your best option. Charter buses are designed specifically for transporting large groups of people comfortably and safely. Our charter buses can accommodate anywhere from 17 to 40 passengers and come equipped with multiple televisions, DVD players, CD players and more! Charter Buses New Jersey is an excellent choice for sporting events, concerts or any other type of event where comfort is paramount. Whether it's transportation to the game or concert or a relaxing ride back from dinner—it doesn't matter which type of event calls for comfort on wheels—Charter Buses NJ has got your back! Whether you need space for business associates who need to get somewhere quickly without having to worry about parking at an airport or train station; if there's been a change in plans and everyone needs another way home after dinner; or if one person just wants some time alone with his/her thoughts during their vacation (or even when they're not on vacation), we have what you need!
Charter Bus Pricing Explained
If you're looking for an affordable option, our selection of minibus rentals is the perfect choice. If a smaller bus is too small for your needs, we also offer luxury party buses that can accommodate up to 32 passengers. Our selection includes various models from top manufacturers like Ford and GMC, so you'll be sure to find exactly what you need at an affordable price. Charges are usually $150-300.

Minibus Rentals
Mini buses are the perfect option for larger groups looking to travel further afield. They can accommodate up to 15 people, making them ideal for trips to the airport, beach, casino and more. With their spacious interior and ample leg room it's easy to get comfortable in this vehicle. As an added bonus they also come equipped with air conditioning so you won't have to worry about sweating your way through your trip! Mini buses give you more freedom than a standard sedan or limo service as they allow you take advantage of all that New Jersey has to offer without having any limitations on where or how far you want to go. If you're looking for reliable transportation between major cities such as Newark Airport and Atlantic City Casino then contact us today - we'll be happy help!
Mini Bus Pricing Explained
Mini buses are great for large groups traveling in and out of New Jersey. The pricing depends on the type of mini bus you choose, but all of our vehicles will accommodate up to 32 people with plenty of room for luggage. Mini buses are especially useful when traveling short distances or taking day trips because they offer more comfortable seating than a seat in a van or limo service and can get you closer to your destination faster than public transportation.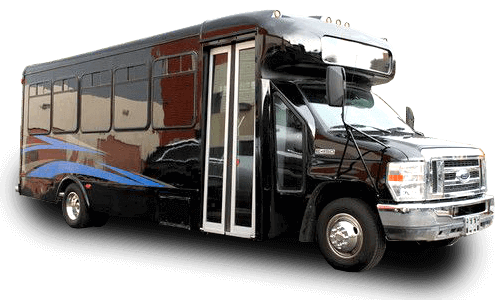 Luxury Party Bus Options
Party buses can be rented for any occasion. Whether you need a party bus for your bachelor party or bachelorette party, birthday party, or just to get some people out of the house and do something fun, Price4Limo has a large fleet of party buses waiting to take you on an adventure. The spacious interior of our o ur double decker buses will make sure that everyone has enough room to dance and enjoy themselves all night long. Party bus rentals are ideal for bachelor parties and bachelorette parties because they allow you to have fun with friends while transporting everyone from one place to another in comfort and style!
Party Bus Pricing Explained
Party buses are a great way to celebrate a birthday, graduation or anniversary in style. You can even hold your own bachelor or bachelorette party on our party bus! It's important to know that pricing will vary depending on the number of people riding on the bus, as well as what amenities it comes with. If you have more than 12-30 passengers, we recommend renting out our limousine instead. Prices are around $250 per hour.

Motorcoaches For Hire
A motorcoach is a great way to travel in style. The color scheme and interior design of your motor coach can be tailored to suit your specific style, taste and comfort preferences. Motor coaches have been around for more than 60 years and are still popular today due to their versatility, value for money and ability to transport large groups of people comfortably.
Motorcoach Pricing Explained
It's no secret: motorcoaches are the most popular form of transportation for groups. They're also arguably the most comfortable and convenient way to travel anywhere in New Jersey. When you rent a motorcoach, you get all of these benefits plus one more: affordability! Our motorcoaches come equipped with everything you need to make your trip relaxing and enjoyable. Pricing is around $250 per hour.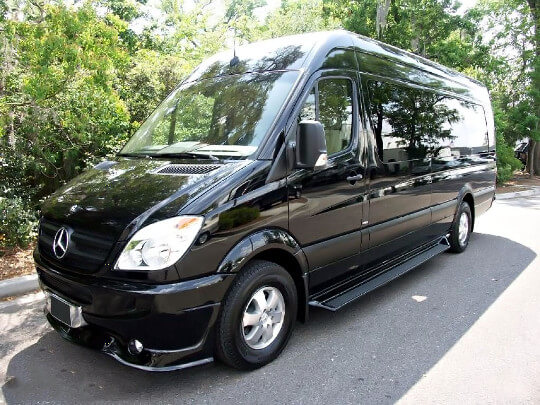 Sprinter Limo Rentals
Have you ever wondered what it would be like to ride in a limo without having to rent one? You can do that with our Limo Sprinter. The New Jersey area has a lot of places that are great for spending time with family and friends, but people often overlook these attractions because they feel inconvenienced by driving or using public transportation. Why not treat yourself and your loved ones to something fun and exciting? Our Limo Sprinters are affordable party buses that will take you anywhere you want to go.
Limo Sprinter Pricing Explained
Limo sprinter pricing is dependent on the size of your group and their destination. If you are planning to rent a limo sprinter for a large group (over 16 passengers), there may be additional fees. A limo sprinter rental in NJ can be as low per day, depending on the length of time you need it for and any additional services or amenities required.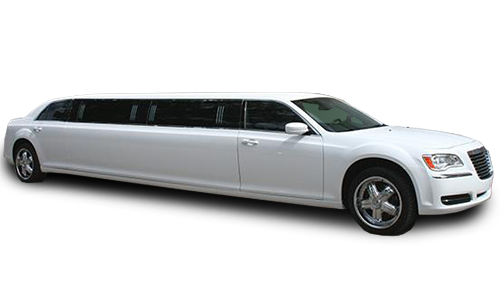 Luxury Limousine Options
A limousine is another luxury car that has been designed for special occasions. The limo is usually a black or white vehicle and can be rented to celebrate your birthday, anniversary, wedding, prom, bachelor party or other special events.
Luxury Limo Pricing Explained
The cost of the limo, party bus, or charter bus you choose will depend on several factors. The first is the type of vehicle you choose: luxury sedan, SUV limousine, party bus or luxury coach. Each one has their own per person price based on their size, amenities and configuration. The second factor is how many passengers are riding in your vehicle during your trip. Thirdly is how far you plan to travel as well as any additional services such as catering or event planning that may be required for your trip.
Hummer Limo Rentals
If you're looking to rent Hummer limousines for your next event, Price4Limo has the best prices around. We also have a large selection of luxury vehicles, including Lincoln Town Cars, SUVs and party buses. We serve all of New Jersey, including cities like Newark and Jersey City. Our rates are inexpensive and our vehicles are always clean—so you can focus on enjoying the ride! With us as your transportation service provider, there's no need to worry about finding a reliable or making sure that your car doesn't break down on the way to your event.
Hummer Limo Pricing Explained
If you are looking for a Hummer limo, we have the best pricing around. We make sure that our customers always get the best deal on their Hummer limo rentals. It does not matter if you want to take your friends out for a night on the town or host an event in New Jersey, our vehicles are perfect for everything from weddings to birthday parties and more!
NJ Limo Bus, provides reliable and hassle-free bus rentals for your New Jersey transportation needs. Our buses are equipped with the latest amenities to keep you comfortable during your travels. We have a huge fleet of 24-passenger minibuses, 56-passenger motorcoaches, and everything in between! Whether you're planning a short trip or an overnight stay in NJ, we can help you get around town!
Sports Games To See in New Jersey
For hockey fans, the New Jersey Devils are one of the most respected and enduring franchises in the NHL. The team's arena is located in Newark, NJ, where they have played. The Nets play basketball at Barclays Center in Brooklyn or at Madison Square Garden when they face an opponent from New York City (like Knicks).
Popular Cities in New Jersey To Visit With A Bus Rental
Here are some of the most popular cities in New Jersey that you can visit with a bus rental:
Newark: The city of Newark is an important transportation hub, home to Newark Liberty International Airport and its famous Port Authority station. It's also home to several universities, including Rutgers University-Newark and the New Jersey Institute of Technology. It's one of the largest cities in New Jersey and offers plenty of attractions for tourists!

Camden: Camden is another major city in New Jersey that has plenty to offer visitors! You'll find it just across the Delaware River from Philadelphia. In addition to being a great place for live music performances and sporting events, Camden also has plenty of historical sites worth checking out as well as some great restaurants (including one where you can get your own private table!).

Trenton: Although this might not be at top on your list when thinking about places you want to visit while renting a charter bus or limousine service in NJ but believe me when I say that there really isn't anything better than spending time here! This old town has so much charm with its cobblestone streets lined with row houses built during colonial times--you could spend hours wandering around trying each unique storefront along route 129/130; soak up some history at Morven Park (George Washington's estate); relax on nearby Lake Carnegie - all before dinner time!
Best Attractions in New Jersey
New Jersey is home to some of the most exciting attractions in the country. From Princeton University to Atlantic City and everything in between, New Jersey has something for everyone. Here are a few of our top recommendations.
New York City: If you're looking for an action-packed getaway, look no further than New York City! There's so much to see and do here that we couldn't possibly list it all, but here are a few highlights: visit Times Square or Central Park, shop at Fifth Avenue or browse the many boutiques along Greenwich Village's charming streets.

Atlantic City: This beachfront city boasts not only beautiful ocean views but also world-class casinos that can be enjoyed by both locals and tourists alike. So reserve yourself some time for gambling—but don't forget about enjoying some delicious seafood dishes as well!

Jersey City: Just across from Manhattan lies this charming waterfront community with lots of great restaurants and bars where you can relax after a long day exploring NYC (or any other nearby attraction). Whether you're visiting with friends or looking forward to spending quality time with family members while traveling across state lines on business matters will help ensure that your journey goes smoothly while giving your group plenty of opportunities throughout each trip location along their route through NJ transit areas before reaching its final destination point--meaning no more worrying about finding parking spaces downtown!
Airports We Service in New Jersey
We are proud to provide airport transportation services in New Jersey and have been doing so for more than 20 years. We serve the following airports:
Newark Liberty International Airport (EWR)

Teterboro Airport (TEB)

Morristown Airport (MMU)

Atlantic City International Airport (ACY)

Princeton Airport (PCT) and Princeton Municipal Airport N16
Government Charter Bus Rentals
Government charter bus rentals are a great option for any size event. Government agencies have the ability to rent out buses and limousines on a daily basis and often do so when they need to transport large groups of people. These types of transportation services can also be used for private parties, sporting events, concerts, weddings and other social gatherings that require transportation from one location to another. If you are looking for government charter bus rentals in New Jersey or New York City then we can help!
Corporate Travel Coach Buses
If you're looking to travel in a group, charter buses are a great option. Our corporate travel coaches come equipped with everything you need. Check out the latest deals on our website, and don't forget to book your bus today! If you want to see sports games in New Jersey, we also offer a variety of packages that include everything from transportation and tickets to hotel accommodations. If you're interested in renting one of these charter buses, just call us or fill out the contact form below and we'll get back with you as soon as possible.
Prom Shuttle Bus
Prom is an event that many high school students look forward to. It's a great opportunity to celebrate with friends and family, and if you're lucky enough, it can also be an opportunity to spend time with your significant other. Prom is the last chance for many seniors in high school to have fun before they go off into the real world. If you happen to be one of these seniors or just want to take advantage of some of our great prom packages, then look no further than our charter bus rental service! These services are perfect for anyone who wants an easy way out from driving themselves or their friends around town during prom season.
Transportation For Greek Events
Greek events are a great way to get the community together. Whether it's a Greek event for a nonprofit, professional organization, or alumni association, you can count on us for transportation services that will make your event run smoothly and seamlessly. Greek events are one of the most popular ways for fraternities and sororities to raise money for philanthropy efforts. By providing reliable transportation services at these events, we help ensure that your guests arrive safely and on time so they can participate in all of the fun activities planned for them! Our extensive fleet includes buses and limousines from several different manufacturers—including Prevost, MCI/Vista Liner, Motor Coach Industries (MCI), Crown Coach Custom Chassis Builders (CCB) and more—so we have something to suit everyone's needs no matter how big or small your group may be.
Cheap Homecoming Bus Rentals
A homecoming is a celebration of the school's history and achievements. The event can be held in many different ways, but it usually includes a parade and a football game. At most schools, homecoming weekend also involves other events like dances or parties. Homecoming parties are fun for everyone involved! You'll get to spend time with your friends as well as enjoy the homecoming festivities that go on throughout the weekend. Here are some tips for planning your own party: Make sure you have enough room in your house or apartment for all of your guests to fit comfortably. If not, consider renting out an extra room or two at another location nearby where people can hang out while waiting for their turn to arrive at your place later on in the evening when things start getting more crowded inside again after dinner time passes us by around 7pm Saturday night (or whenever).
Pub Crawl Minibuses
Pub crawl minibuses are a fun way to get around town, because you can go back and forth between bars without having to worry about driving or finding parking. These buses will pick up your group at each bar, drop you off where you need to be, and then drive away once you're safely in the door. The of the bus will stop at any bar along the way if there's time, but they'll also take care of getting everyone back home safely once the night is over.
Employee Shuttle Bus Service
Employee shuttle buses are an excellent way to get your employees to and from work. They're also a great option for companies with multiple office locations, or those who want to limit the amount of time their employees spend commuting and encourage them to spend more time working.
Price 4 Limo is a nationwide marketplace where independently owned transportation companies compete for your business!