Limousines
Search our inventory of over 12,000 vehicles including limo rentals & more. We have one of the largest limo fleets in the country so you can always find a great limo. No matter the occasion or location we have the perfect vehicle for your next special event!
Lincoln Stretch Limo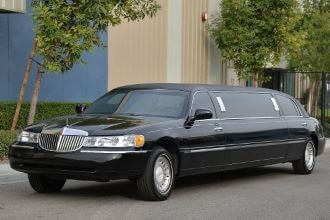 One of our most popular rentals is a Lincoln Stretch Limo. You can find at least one in nearly every market. This limo will suit your needs for any occasion including weddings, prom & more.
Chrysler 300 Limo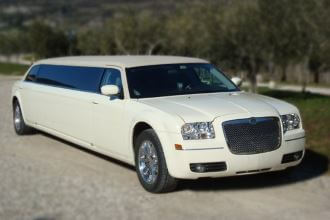 Quickly becoming the top choice for strech limos our Chrysler 300 Limos will make you feel like a celebrity. Outfitted with luxurious accommodations you can never go wrong with these limos.
Hummer Limo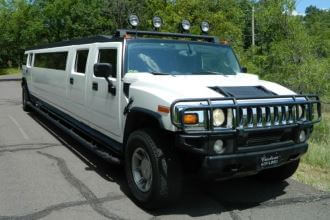 Our most requested SUV limo type is our Hummer Limousine. It's wide body allows for a comfortable ride with multiple guests and often comes with some amazing interior decoration.
Ford Expedition Limo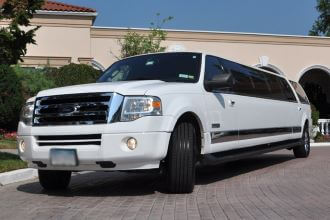 If you're looking for a high capacity limo for a group of guests then consider one of our Ford Expedition Limos. There's plenty of room for everyone aboard this SUV limousine.
Lincoln MKT Limo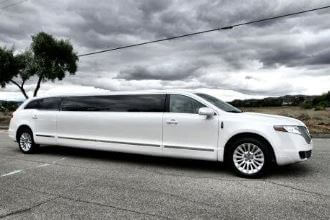 One of our newer models, the Lincoln MKT Limo is an excellent choice for luxurious transportation. Ride in style to your destination with this fantastic vehicle.
Cadillac Escalade Limo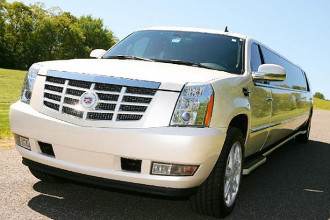 One of the hottest rides on the road is the Cadillac Escalade stretch limo. As one of the most classic limousine makes and models, the Escalade continues to be a popular ride.
Range Rover Limo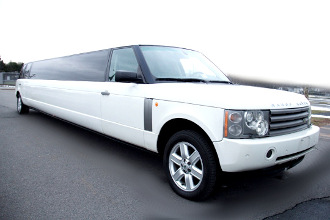 When you think of luxury, Range Rover should be at the top of the list. Range Rover limos take the meaning of luxury to an entirely new level. Book this ride for your next event.
Infiniti QX-56 Limo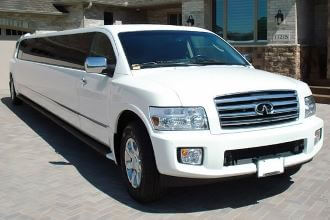 Looking for something more unique for your special night out? Our Infiniti QX-56 Limo is outfitted with luxury accommodations, lights, & all the bells & whistles.
Dodge Charger Limo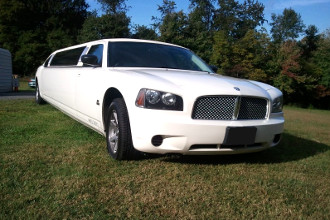 The Dodge Charger limo is a custom sports car like non other. This unique ride is sure to turn heads anywhere it goes. Outfitted with only the best interior amenities for your satisfaction.
Dodge Challenger Limo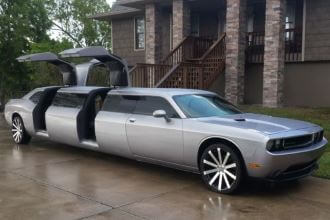 If you want a sporty & flashy new limo for your special occasion then a Dodge Challenger Limo is your top pick. You've never seen anything like this before!
Porshce Limo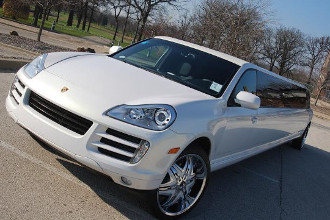 When you want the best in performace, you go with Porsche. The Porsche SUV limo is not something you see everyday. This amazing ride is only available in select cities throughout the USA.
Mercedes SUV Limo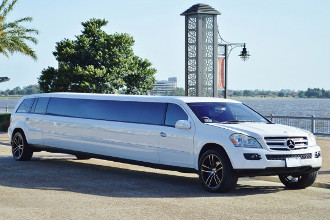 The Mercedes Benz SUV limo is a popular ride in select areas of the US and has limited availabilty. This ride has fiber optic lighting, premium sound, TVS, ipod aux cables and much more!
Jeep Limo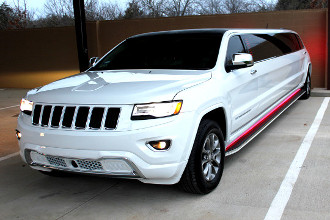 You might have heard the expression, "It's a Jeep Thing." Well if that's true this is the mother of all Jeeps! Check out the amazing Jeep limo rental and all it has to offer here.
View Pricing and Availability Instantly
---