Iowa Charter Bus, Limo Service, and Party Bus Rentals
You won't find a better selection for limos, charter and party buses in Iowa than at Price4Limo. Complete the form to view vehicles available in your area.
You can do so much with a bus from Price4Limo. With the large windows, you will be able to see the diverse landscapes of Iowa and its spectacular sites. The full-size bus or charter bus offers a wide array of modern amenities and are both luxurious and comfortable! You will have a great time traveling in Iowa with your family or friends. We also offer a party bus for groups up to 40 people which is perfect for multiple reasons; weddings, birthdays, proms, bachelor/bachelorette parties.
Traveling with a large party? View our Iowa charter buses
Best Iowa Limousines
Welcome to the Price4Limo website! We provide charter bus rentals, limousine rentals, and party bus rentals. We offer great customer service and have a wide variety of vehicles to choose from. Our vehicles are amazing. We know how important it is for you to find the right transportation option for your needs, so we're here to help with all of your transportation questions!
View our large selection of limo rentals, party buses, charter buses & more that we have in Iowa. Look for your city or town in the drop down menu above to get a full list of available vehicles in your area.
Choose Iowa Party Buses
When you're looking for party buses in Iowa, it's important to consider the amount of people and luggage you will need to transport. If your group is small, then a limo or sedan may be suitable for your needs. However, if you have more than six people traveling with you, then hiring a party bus may be more cost-effective and convenient. If there are any stops that need to be made during your trip (whether they're at hotels or restaurants), remember that most buses don't have enough space inside them for everyone's belongings while they're being transported. Therefore, it's best practice to keep everything on the bus or off so that nothing gets lost or damaged. Finally, make sure that all members of your group have enough time available for the whole journey; this includes both getting from point A to point B as well as waiting around at each stop along the way before continuing on with your itinerary!
Hop in one of our outstanding party buses or limousine rentals for your upcoming important event. Pull up at your favored football team's stadium in fashion. Book a limousine for prom at a budget-friendly hourly price. If you are going to need airport pick-up or drop-off services our sprinter buses or executive car services can get you to your destination on time. A bus rental can definitely make a ordinary night on the city into monumental event. When you're getting married and require wedding transportation view the party bus rentals we have waiting for your special occasion.
Top Charter Bus Rental Company In Iowa
If you're looking for a charter bus rental company in Iowa, look no further than Price4Limo. We've been providing the best service and prices, so we know exactly what it takes to stand out from the crowd. Our fleet of buses, limos, and party rentals is second-to-none—we have everything you need for your group travel needs! Whether you're headed out on the open road or just want to make sure everyone has room to stretch their legs after hitting up all those local landmarks in Des Moines with friends or family members on vacation during spring break week at college (so jealous), we've got your back!
Iowa is known for its vast cornfields and open lands but there is plenty to do in it's more metropolitan areas like Des Moines, Davenport, Souix City & Waterloo. In Des Moines go see the Greater Des Moines Boutanical Garden which has one of the largest indoor artificial desert biome. Just outside of Des Moines go visit Adventureland Park if you're looking to have some family fun at a theme park.
Why Choose Price4Limo?
If you're looking for a great deal on limousine rental services in the Iowa area, look no further than Price4Limo. We offer the best prices around and treat our customers like they matter. We want to make sure that your next event is one to remember, whether it's a wedding reception or corporate function. Our buses get from point A to point B safely. Whether you're traveling with business associates or family members, we'll take care of everything so that nothing else matters except having an amazing time!
From historic monuments to exciting festivals and events, Iowa is one of the Midwestern states you don't want to miss. With a variety of tourist attractions and activities to enjoy all year round, visitors can explore the best of what Iowa has to offer with ease. When booking your trip, consider reserving ground transportation services in Iowa beforehand for an efficient travel experience. When traveling in groups, party buses and charter buses are great options for reliable transport that won't break the bank. For luxury trips with higher passenger counts, consider reserving an early limo bus rental or motor coach service for your group today!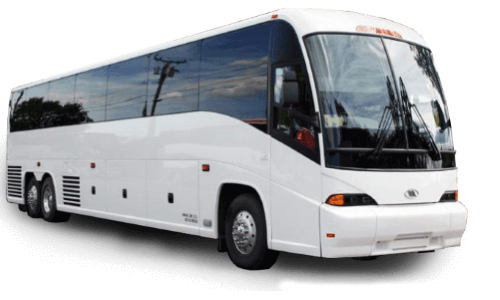 Luxury Charter Buses
In Iowa, you can hire Luxury Charter Buses for your next tour or event. The Luxury Charter Bus rental service is available in Des Moines, Cedar Rapids and Davenport.
56-Passenger Charter Bus
The 56-passenger charter bus is available for large groups and travel around Iowa. This bus can accommodate up to 56 passengers, has a flat screen TV player and DVD player, high-back reclining seats, just to name a few features.
Charter Bus Pricing Explained
The charter bus pricing we provide is simple and easy to understand. Our rates start at $150+, which includes the cost of fuel and gratuity. We also include a free water bottle for each passenger to enjoy during the trip. If you are traveling with more than 12 passengers, we offer packages that range from $150 to $300 per hour depending on your needs. These packages can include extra luggage space or a specialized vehicle such as a school bus depending on how many people need transportation and what type of vehicle you need for your trip.

Minibus Rentals
If you have a large group and want to travel in comfort, consider renting a minibus. Minibuses are available for hourly, daily and weekly rental. They seat up to 18 passengers, including the . Minibus rentals are great for groups of up to 18 passengers looking for an alternative transportation option that's more spacious than a limo or sedan.
20 and 18 Passenger Minibuses
Minibus rental is a cost-effective option for large groups who want to travel together. These vehicles can be rented by the day, weekend or week and come in sizes of 12-15 passengers. This is often considered a step up from shuttle buses and school buses because they are more comfortable with better amenities.
Mini Bus Pricing Explained
Mini buses are great for group travel, large families or large groups of friends traveling together. Mini bus pricing is based on the size of your group and the number of people in your party. We sometimes offer discount on all mini-bus rentals to travelers booking with us! You can rest assured that when you choose Price4Limo's ground transportation services, your entire trip will be seamless!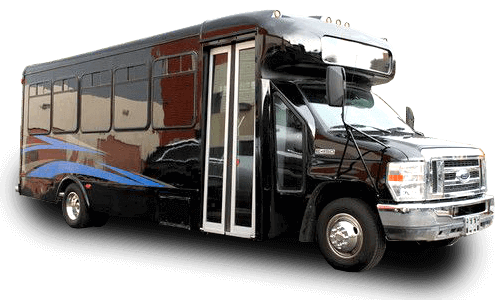 Luxury Party Bus Options
Luxury Party Buses are a great option for transporting larger groups of people. They offer a spacious interior and plenty of room to move around. Here are some other benefits: Less expensive than renting multiple vehicles, A large space for your group to hang out in, A fun way to travel with friends or family.
40 Passenger Gretch Party Bus
The 40 Passenger Gretch Party Bus is a great choice for larger groups. It has a "party" theme, with bars and seating that can be converted into beds. This vehicle has the capacity to hold 24 passengers in the main area, and up to 16 additional passengers can be seated in the rear of the bus on risers.
Party Bus Pricing Explained
Party bus pricing varies based on the number of passengers, special events, special equipment and requests. We also offer a variety of options for your party buses including luxury SUVs and limousines. We can take you anywhere in Iowa!

Motorcoaches For Hire
Motorcoaches are high-end, luxury vehicles that offer a high level of comfort to their passengers. They are usually equipped with all kinds of entertainment systems such as DVD players and satellite TV channels. They also have luxurious seating arrangements such as leather sofas and reclining chairs in addition to large windows for better viewing experience on long journeys.
50 Passenger MCI Motorcoach
MCI motorcoaches are available in 50 passenger and 55 passenger configurations. They have a variety of seating options, including: Single seat leather captain chairs, Stitched leather bench seats with cup holders, Vinyl front facing bench seats with armrests and cup holders.
Motorcoach Pricing Explained
Motorcoach pricing is based on the number of passengers and the length of your trip. In addition to the base price, your motorcoach fare will include a mileage fee, plus a surcharge for certain amenities (such as WiFi or satellite TV). Finally, there are also additional charges based on location and /fuel costs.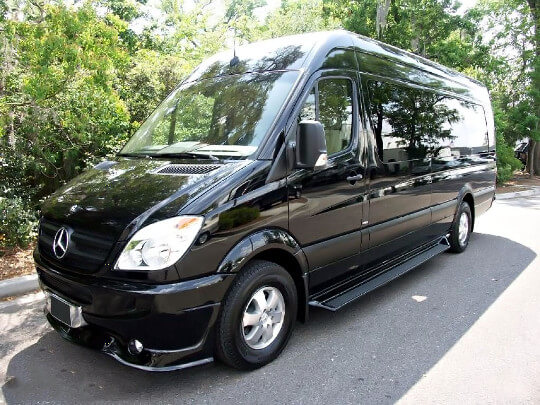 Sprinter Limo Rentals
Limos are usually long black sedans and may have additional features such as a bar area inside the vehicle that can be used during trips to bars or restaurants. Most limos also come with tinted windows which makes them perfect for transporting celebrities or those who want privacy on their travels.
14 Passenger Mercedes-Benz Sprinter Limo
The 14 passenger Mercedes-Benz Sprinter Limo is a versatile vehicle that can be used for a number of different occasions. It is the perfect option for large groups going to and from an airport, or even to go on a road trip together.
Limo Sprinter Pricing Explained
A limousine is the perfect way to travel in style. The price of your limo service depends on a number of factors, including:
Type of vehicle

Distance traveled

Number of passengers

Time of day (for example, peak hours will cost more than nonpeak hours)
In addition to these variables, you must also consider other factors such as seasonality and special events.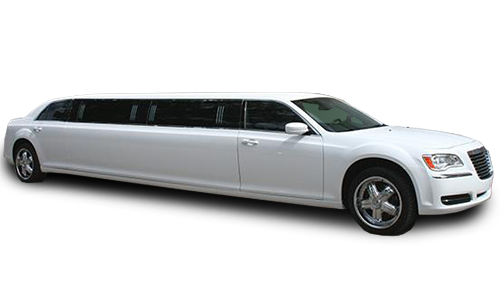 Luxury Limousine Options
In addition to our fleet of luxury sedans, we offer a wide variety of luxury limousines. Whether you're looking for a luxurious ride or want to make your special event extra memorable with one of our party buses, we've got you covered. The 10 passenger stretch Chrysler 300 limousine is one option that's sure to impress. With its full bar and entertainment system, this vehicle can accommodate up to ten passengers while remaining comfortable and spacious enough for all of them at once!
10 Passenger Stretch Chrysler 300 Limousine
The Chrysler 300 is a classic American car that's been around for decades. It's easy to see why: the Chrysler 300 has all the size and power you could want in a luxury sedan, but it still looks very sleek and modern. If you're looking for the ultimate in luxury, then you should definitely consider renting this stretch limo when you visit Iowa!
Luxury Limo Pricing Explained
The cost of renting a stretch Chrysler 300 limousine depends on several factors. The length of your trip is important because it determines how many hours are included with your rental; also important is where in Iowa we'll be picking up or dropping off your party at (in order to charge them accordingly). We have hourly rates as low as $150 per hour, but they can go up depending on what time of day or night comes into play (the later it gets, the higher those prices go).
The SUV Hummer limo rental is a sleek and stylish vehicle that's perfect for your next trip. The SUV offers the benefits of a limousine but with more space to relax, which makes it the perfect choice for groups of up to 20 people. When you rent an SUV Hummer limo from Price4Limo, you can expect reasonable pricing on our transportation services
20 Passenger Hummer Limo
The 20 passenger Hummer limo is the biggest and most luxurious party bus available. This vehicle can accommodate up to 20 passengers in comfort, as well as provide access to a host of state-of-the-art entertainment features. The sleek design and powerful engine make this vehicle ideal for weddings, birthdays, bachelor parties and even sporting events. Because it accommodates such a large number of people, this limousine has one of the highest capacities on our fleet. At Price4Limo we only allow vehicles that are safe and reliable to be included in our fleet; so you can be sure that when you hire one of our 20 passenger hummer limos or any other type of party bus from us (we have over 50 models), it will meet all your needs whatever they may be!
Hummer Limo Pricing Explained
The pricing of the Hummer limo is quite simple and it is based on the number of passengers in the vehicle. The more people you want to bring along, the higher will be your cost. The price per hour is also determined by how long you would like to drive around with this Hummer limo rental service. You can select one or two-hour packages depending on your requirements and budget. You need not worry about hidden charges or anything like that as we provide transparent pricing for all our services so that it becomes easier for customers to decide on their choice before making a booking request.
If you are planning to visit Iowa, then you should take advantage of the many things that the state has to offer. One of those things is shopping and there are a lot of great places where you can shop. You may want to go on a wine tour which is a great way to learn about the wines that are grown in Iowa.
Things to do in Iowa
The most important thing to remember when you are in Iowa is that it is a great state to visit with your family, friends or loved ones. In fact, it's one of the best places in America for exploring and enjoying yourself. Iowa has a lot of things to do, from shopping to wineries to museums. It also has many great parks and zoos where you'll be able to enjoy nature without getting too far away from civilization (which can sometimes be difficult). If you're looking for something more adventurous than that, then there are lots of opportunities here too!
Wineries
Iowa is home to more than 100 wineries, making it a great place to visit wineries. The weather in Iowa is ideal for enjoying wine and the views at these places. It also has some of the best wines in the country!
Museums
Museums are some of the most interesting things to do in Iowa. There are a lot of museums in Iowa, so make sure you have plenty of time to check them all out!
The National Mississippi River Museum & Aquarium is one of the best museums in Iowa. It's home to over 100 exhibits showcasing America's greatest river and its impact on our nation's history.
The National Automotive and Truck Museum has over 80 vintage vehicles on display for you to admire. They also have an indoor theater where you can watch movies about cars, trucks and motorcycles!
If you love trains then don't miss out on visiting The National Railroad Museum. At this museum they have everything from steam locomotives to cabooses that were used during different periods throughout history when railroads were being built across America! Go ahead give us a call today so we can help plan your trip to anywhere within our state.
Nightlife
Iowa is a state that has many bars and clubs to choose from. You can find them all over the state, but there are some places that are known for their nightlife. If you're looking for an exciting bar scene, you should visit downtown Des Moines. The city is full of great restaurants and bars where you can meet new people from all over the world. There are also plenty of entertainment options as well as shopping malls nearby if you need to take a break from drinking!
Romantic Getaways
Iowa is the perfect destination for a romantic getaway. Price4Limo provides transportation to some of the area's most romantic getaways, including:
Amana Colonies
Coralville Lake and Great River Road
Attractions Outdoors
Iowa State Fair Park: The state fair is the biggest attraction of the year in Iowa and why not take a ride to it? The fair is held from August 7th to 17th.
The Field of Dreams: This movie was shot in Dyersville, IA and you can visit its site as well! You must be wondering how many times have you seen this movie? Well, here's your chance to go see what you missed out on.
Price4Limo can be the best solution for your transportation needs
With more years of experience in the ground transportation industry, Price4Limo is a trusted brand and has a great reputation. With their wide range of vehicles, from sedans to vans, limousines and party buses, they cater to your needs. Their customer service is top-notch and can help you get the best deal for your budget no matter where you are located in Iowa.
Price 4 Limo is a nationwide marketplace where independently owned transportation companies compete for your business!