Illinois Charter Bus, Limo Service, and Party Bus Rentals
You won't find a better selection for limos, charter and party buses in Illinois than at Price4Limo. Complete the form to view vehicles available in your area.
Price4Limo provides the best party buses, limousines, and charter bus rentals in Illinois. Price4Limo is a nationwide marketplace where independently owned transportation companies compete for your business. Price4Limo has over 10,000 vehicles in our inventory with photos and prices for you to choose for your transportation needs.
Traveling with a large party? View our Illinois charter buses
Best Illinois Limousines
When you're ready to book your next limo rental, you can count on Price4Limo. We have the best Illinois limousines and party buses to choose from. Whether you need a limo for an event or just want to go for a ride with friends, our fleet of vehicles will take care of all your transportation needs. We also offer luxury vehicles that can be customized to fit individual needs and preferences. We offer some of the lowest rates around—and we keep it simple by charging by the hour rather than by distance traveled or time spent in the vehicle. Our reservation process is fast and easy: just visit our website, select what type of service you need (limousine rentals or party bus rentals), pick which city is closest to where you need transportation services, fill out some basic information about your trip so we know exactly what kind of vehicle will suit your needs best, then hit "calculate rate"!
See our fleet of limos, party buses, charter bus rentals & more that we have in Illinois. Search for your city in the drop down menu above to get a full list of available rentals in your area.
Choose Illinois Party Buses
If you're looking for a unique way to celebrate your next corporate event, wedding or family reunion, consider renting an Illinois Party Bus. Our fleet includes a variety of Illinois Party Bus Rentals to suit any occasion. We'll help you find the perfect vehicle that matches the level of luxury, size and style you're looking for at a price that meets your budget. With Price4Limo's easy-to-use booking system, we'll be able to match your requirements with our fleet of Illinois Charter Buses as well as Illinois Limousines and party buses in no time—so let us know what kind of vehicle you'd like and we'll set it up! You can also book rides from airports directly through us.
Book one of our sensational bus rentals or limousine rentals for your upcoming important occasion. Pull up at the Chicago Bulls arena in fashion. Reserve a limousine for prom or homecoming at an affordable hourly price. If you need airport pick-up services our sprinter buses or private car services will take you to your destination on time. A party bus rental will make a lame evening on the city into a memorable event. If you're getting married and require wedding transportation check out our limo rentals we have waiting for your special event.
Top Charter Bus Rental Company In Illinois
At Price4Limo we have the most extensive fleet of charters buses in Illinois. Whether you are looking for a party bus rental or a limousine, we have the best service at the best price. Our vehicles are always ready to go when you are. When you rent with us we make sure that there is nothing else on your mind except having an amazing time with your friends and family while exploring Illinois. Our staff is committed to making sure that every single person who rents from us has a great experience so they can tell all their friends about it!
Illinois, known as the prarie state, is home to Chicago which is one of the biggest cities in the country. Chicago has tons to do including multiple sports venues like Soldier Field, the United Center and Wrigley Field, home to the 2016 World Series Champions the Chicago Cubs. Have a great time with the family on Navy Pier, Shedd Aquarium or the Brookfield Zoo. If you are into museums and art check out the Art Institute of Chicago or the Field Museum of Natural History.
Why Choose Price4Limo?
Price4Limo has the largest selection of Illinois charter buses, limousines, and party buses. We are proud to provide our customers with an easy way to find Illinois limousines for rent or Illinois party buses for hire. Our Illinois charter bus rentals are second-to-none in terms of quality and service. If you're looking to explore the state on your own terms, then you've come to the right place!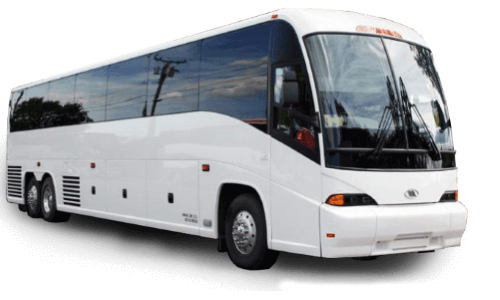 Luxury Charter Buses
Price4Limo offers an extensive selection of luxury charter buses for your next trip. Our 56-passenger and 46-passenger luxury charter buses are the perfect way to travel in style with friends, family or coworkers. If you're looking for something more intimate, opt for a minibus rental instead. We have 20 & 18 passenger minibuses that can accommodate people comfortably, but they still have all the amenities of the larger vehicles including climate control and wireless internet access.
56-Passenger Charter Bus
56-passenger charter buses are the most common type of charter bus. They are also the most popular size for charters, as it allows for large groups to travel together in comfort and style. These coaches have luxurious features like leather seating, a restroom, tinted windows and more. A 56-passenger charter bus is perfect for school field trips, company outings or even wedding parties!
Charter Bus Pricing Explained
Your charter bus pricing is based on the type of bus and the number of passengers. The cost per hour, day, and mile will be determined by both. Let's take a deeper look at each component: Type of Bus Charter buses come in many different styles and sizes. The most common are motorcoaches (40+ passengers), straight coaches (25-35 passengers), mini buses (15-23 passengers), and luxury minivans (8-16 passengers). Number of Passengers: The number of your guests will affect how much you pay for your charter bus rental. The more people need to be transported from one place to another, the higher your costs will be for this service. This is because having more people onboard means that there are more seats to fill up as well as additional fees for fuel consumption or mileage used on longer drives.

Minibus Rentals
The right minibus rental can take your group on an adventure of a lifetime, whether it's a tour of the nation's great landmarks or simply a day trip to the local winery. Minibuses are also ideal for airport transfers, sporting events like basketball games and football games, or weddings.
20 and 18 Passenger Minibuses
You may be thinking, what exactly is a minibus and how does it differ from a full-sized bus? Well, the main difference between these two types of vehicles is the number of passengers they can hold. A minibus holds 10 to 20 passengers while a full size bus can hold up to 50 passengers. Minibuses are much more versatile than regular buses, which makes them ideal for group excursions. Minibuses have multiple doors that make boarding and leaving quick and easy and they also have more storage space than large busses do. They're perfect for sporting events, weddings or any other type of event where large groups will be traveling together in one vehicle!
Mini Bus Pricing Explained
If you need to transport more than 20 passengers, we recommend a mini bus. The price of your charter will vary depending on: the length of trip, distance traveled and time spent in transit. We use hourly rates for our vehicles to make sure that you get the most value out of your transportation dollars. Our fleet includes full-size passenger vans, mini buses and coaches from top manufacturers like Ford E-Series and Chevy Express with seating capacities between 21 and 50 passengers.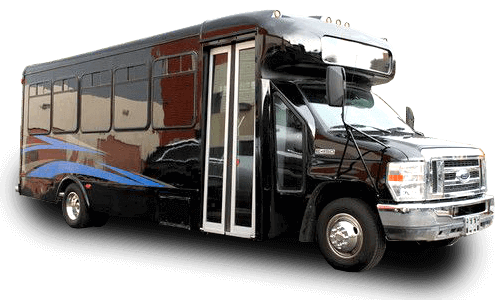 Luxury Party Bus Options
Take a look at our selection of luxury party buses: The Gretch Party Bus features seating for 40 passengers and is available in both diesel and propane models. This bus can be configured with tables, privacy screens, sound systems, or any other amenities you need to make your day more enjoyable. If you're looking for something larger than the Gretch Party Bus but smaller than a motorcoach, consider renting one of our Tiffany party buses.
40 Passenger Gretch Party Bus
The 40 passenger Gretch Party Bus is the largest bus available on our fleet and is also the most popular. This means that you're guaranteed to have a great time whether you're celebrating your life just begun or it's coming toward its end. The 40 Passenger Party Bus has plenty of space for everyone in your group, and there are even built-in bars inside the vehicles so that everyone can stay hydrated throughout their trip. If you want to get some drinks in before leaving for your destination, make sure everyone has a designated because we don't want anyone getting behind the wheel after having too much fun!
Party Bus Pricing Explained
The price of a party bus will depend on several factors, including the number of passengers it seats and the distance you travel. In addition, the cost of renting a party bus will be determined by how long you use it. There are many other factors that also affect pricing: The additional amenities offered by the chartering company (i.e., snacks or beverages), The type of vehicle being rented.

Motorcoaches For Hire
You can rent a motorcoach from Price4Limo in Illinois. We offer a variety of motorcoach options to get you and your group where you need to be safely and on time. Our MCI motorcoaches come in several sizes, including 50 passenger buses and 65 passenger buses. All of our vehicles are well maintained, clean, comfortable, reliable, and safe for the entire duration of your trip.
50 Passenger MCI Motorcoach
The MCI 50-passenger motorcoach is the most popular charter bus size among Price4Limo customers. It's available in a variety of colors and seating options, making it easy to find the perfect fit for your needs. The MCI 50 passenger motor coach offers a number of amenities that will make your trip comfortable, including restrooms and air conditioning.
Motorcoach Pricing Explained
Motorcoach pricing is based on three factors: Number of passengers, Distance traveled, Number of days the motorcoach is used. We can run long distance trips in these buses as they are built for travel.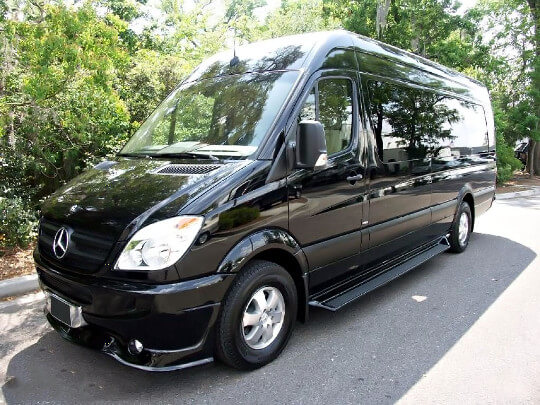 Sprinter Limo Rentals
If you want to experience the highest level of luxury for your upcoming limo rental, consider a 14-passenger Mercedes-Benz Sprinter limo. This vehicle is the ultimate choice for anyone looking to ride in style and comfort. The 14-passenger Mercedes-Benz Sprinter starts at $1,200 per day or $100-300 per hour; this includes all fees and taxes.
Limo Sprinter Pricing Explained
As you can see, the pricing for our limo sprinter is based on several factors:
Number of passengers. The more people that are going to be riding in your party bus, the more it will cost to rent.

Number of hours. If you want to use our services for multiple days and require transportation at various times throughout the day, then this will affect how much we charge for your charter service.

Number of days. If your trip lasts longer than one day, then we will have to factor in additional time while taking into account previous and future reservations so that everyone has a seamless experience while being transported by us here at Price4Limo!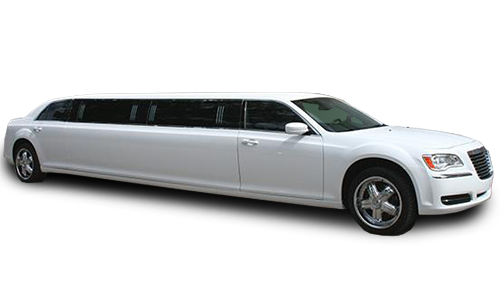 Luxury Limousine Options
If you need a vehicle for your wedding or party, Price4Limo offers many options to fit your needs. Our 10 Passenger Stretch Chrysler 300 Limousine can accommodate up to 10 people in style and comfort. It comes with a DVD player and surround sound system, as well as plenty of room for luggage.
10 Passenger Stretch Chrysler 300 Limousine
The Chrysler 300 is a luxury sedan that seats. The 10 passenger Chrysler 300 Limousine is a luxury sedan that seats up to ten passengers.
Luxury Limo Pricing Explained
Price4Limo uses a straightforward pricing model that's easy to understand. The starting point is the type of vehicle you want, and we offer several options in our fleet. Our base price includes a 15-passenger van, but we also have limousines if you need more room for passengers or cargo. The next factor is duration: how long do you want to rent the vehicle for? Our hourly rates start at $100-200+ per hour, with discounts available for additional hours and multi-day rentals.
The SUV Hummer limousine is a great choice for your wedding, prom, or other special event. It's perfect for large groups, as it can seat up to 16 passengers. Our SUV Hummer limo rentals have been used at weddings all over the country. They are also a popular choice for bachelorette parties and other events where customers want to rent an exciting vehicle that can fit their entire group inside of it. If you're planning on renting an SUV Hummer limo rental from us, our pricing options are broken down into four categories: singular units (one car at a time), two-car packages and three-car packages (both with multiple cars).
20 Passenger Hummer Limo
The 20-passenger Hummer limo is an iconic American vehicle. It's big, it looks cool and it has plenty of room for all your friends, family members or colleagues. The average cost of a 20-person hummer limo rental in the United States is $168-250 per hour.
Hummer Limo Pricing Explained
When you're trying to figure out how much a limousine or party bus would cost for a trip, it can be difficult to know what's included in the price and what isn't. With Price4Limo, our goal is to make it easy for travelers from all over Illinois to find a great deal on their transportation services—whether they need limo rentals or party buses with disco lights!
Illinois is more than just Chicago: There are plenty of things to do in the Land of Lincoln, and you should plan your trip around the attractions that interest you. Be sure to watch the fireworks over Lake Michigan, admire the architecture, go sightseeing and shopping, visit museums and eat the delicious local food. If you want to get the most out of your trip to Illinois, a transportation service can help you enjoy it more.
Admire the architecture
Chicago is home to some of the most beautiful architecture in the world. In fact, Chicago has many buildings designed by famous architects such as Mies van der Rohe and Frank Lloyd Wright. These buildings have been recognized as landmarks and national historic landmarks because they are so beautiful and unique looking. There are also many state historical landmarks in Chicago that you can explore with a limousine from Price4Limo!
Go sightseeing
Chicago is a great city to explore. It has a lot of great sights and attractions, including:
The Chicago skyline is one of the most famous in the world. It's known for its tall buildings like the Willis Tower, formerly known as Sears Tower, which was once the tallest building west of New York City before being surpassed by two others in Dubai. The city also has beautiful riverfronts along Lake Michigan that you can take advantage of with a visit to Navy Pier or Shedd Aquarium.

The architecture in Chicago ranges from historic skyscrapers to modern high-rises that house offices, condos and hotels like Trump International Hotel & Tower (formerly John Hancock Center). There are plenty more heritage buildings throughout downtown as well as other neighborhoods around town too!

If museums are your thing then you'll love Chicago because there's no shortage of them here either! From art museums (like Art Institute) to science museums (like Museum Science), history museums (like Lincoln Park Zoo), sports museums etc...you name it! And if none appeal then head over instead just because they're free entry days every month on certain days so why not check out something different this time round? You can always see what else might be going on while there too since there's so many things happening all year round such as festivals/events happening all summer long - check them out here before planning anything ele.
Visit Chicago's Museums
The Field Museum of Natural History

The Shedd Aquarium

The Art Institute of Chicago
If you're looking for museums, Chicago has them in spades. From the Museum of Science and Industry, which is billed as "Chicago's biggest attraction" to the National Museum of Mexican Art or National Museum of Puerto Rican Arts and Culture, there are plenty of options for those who love art and learning about other cultures.
Go shopping
If you are a shopaholic and love to shop, then Chicago is the perfect place for you. You will find everything from high-end fashion to antiques in this city. This shopping mecca has more than 10,000 stores that offer an amazing variety of goods and services for people who love to spend money on clothes, accessories, electronics and even groceries. While visiting Chicago check out the Magnificent Mile which has many luxury brands like Gucci, Louis Vuitton and Cartier. Or if you want to go vintage then River North is the place for you with its unique boutiques that sell items from around the world like vintage clothing from London or New York City.
Eat Chicago's food
You've probably heard that Chicago is a world-famous foodie city, but what does that mean? In the simplest terms: it means that you're going to eat a lot of good food here. There are so many restaurants in Chicago, and each one has its own distinct flavor and style. If you want authentic Mexican cuisine, there are plenty of places for you to choose from; if you love Italian food or pizza (and who doesn't?), there are plenty of options for those too.
Even better than all of the delicious food available in Chicago is how accessible it is—you don't need to spend hundreds on an expensive meal here! Price4Limo offers transportation services at affordable prices so that visitors can try out some of these amazing restaurants without breaking their budgets or having to worry about driving after they've enjoyed some top-notch dining experiences.
If you want to get the most out of your trip to Illinois, a transportation service can help you enjoy it more.
If you want to get the most out of your trip to Illinois, a transportation service can help you enjoy it more. For example, traveling around the city in a limo means that you'll be able to avoid the hassle of driving or finding parking. Limos are also great for large groups because they can accommodate up to 14 people at once. If you're going on a road trip with friends or family members, this means that everyone can travel comfortably together for less money than if they were all driving their own cars separately. From Chicago to Springfield and everywhere in between, we can help make sure that your transportation needs are met while visiting Illinois!
We've just shared with you some of the best things to do in Illinois, but there's still so much more. You can enjoy all that Illinois has to offer if you have a transportation service like Price4Limo by your side. We can take you to any place or event that you want to see and our wide range of vehicles will make sure no matter how big your group is, we can accommodate all of you. All we need is your destination and we will get you there as soon as possible. If you think that this sounds like a good idea then feel free to give us a call anytime. We are open 24/7 so don't hesitate because the longer it takes before booking with us, the more likely it becomes that all our vehicles are taken up by other customers!
Price 4 Limo is a nationwide marketplace where independently owned transportation companies compete for your business!