Missouri Charter Bus, Limo Service, and Party Bus Rentals
You won't find a better selection for limos, charter and party buses in Missouri than at Price4Limo. Complete the form to view vehicles available in your area.
As a full service limo, bus, and party bus rental service, Price4Limo promises good, reliable and cheap ground transportation services. We have party buses Missouri and charter buses Missouri that will be perfect for your events and occasions. If you are in the state of Missouri then you can use our limousine service to go around the city or visit some of its best tourist spots.
Traveling with a large party? View our Missouri charter buses
Missouri Limousines
Missouri limousines are a great way to travel in style. Missouri limousines are available for hire, rent and charter. If you're planning a trip to Missouri, then we can help you find the best ground transportation services that will make your trip more enjoyable and memorable! Our team of experts will guide you through every step of the process – from finding certain amenities that suits your needs and budget, to making sure everything goes smoothly on day of pick-up/drop-off.
Take a look at our fleet of limousine rentals, party buses, charter bus rentals & more that we have in Missouri. Search for your city in the list below to get a full list of available rentals in your area.
Party Buses Missouri
Party Bus Missouri is a great way to get a group of people from point A to B. It's used for bachelor parties, proms, weddings and other special events. Party buses are equipped with bars and dance floors as well as lights that can be turned on or off at your discretion. This makes it the perfect choice for large groups of people looking for a fun night out! We offer both luxury options and standard party buses that are less expensive than traditional limos but still offer plenty of space inside so you don't feel cramped like you would in an elevator or airplane.
Book one of our outstanding party bus rental or limo rentals for your future important affair. Pull up at your top team's stadium in style. Reserve a limo rental for prom or homecoming at a budget-friendly rate. If you are going to need airport pick-up or drop-off services our limos or sedans can transport you to your specified destination on time. A party bus will certainly make a dull afternoon on the town into a memorable occasion. When you are getting married and need wedding transportation look at the party bus rentals we have ready for your special event.
Charter Bus Rental Company In Missouri
A charter bus is a motor vehicle that seats more than 10 people and has two or more rows of seats. They are usually used for group travel, as opposed to an airport shuttle van, which is designed with only six seats and no luggage compartments. Charter buses provide an excellent way to get around Missouri when you have multiple passengers visiting from out of town. They're affordable and can accommodate up to 50 passengers at once!
Missouri is a diverse state with lots to do in different areas. The major cities in the state are St. Louis, the capital city of Jefferson, Kansas City, Branson and Springfield. When in St. Louis visit the Gateway Arch, Forest Park and Busch Stadium, home to the St. Louis Cardinals. Branson has numerous family friendly shows and entertainment that people from across the country flock to. In Kansas City stop by the Crown Center and Arrowhead Stadium for a KC Chiefs football game.
Missouri is a beautiful place to visit for both business and pleasure. The state offers many attractions including: Fulton, Springfield, St Louis, Kansas City, Joplin, Independence and Columbia. A limo service can help you get around to see all these sights without the worry of driving yourself or navigating public transportation. With Price4limo we have an extensive fleet of vehicles ready to meet your needs! Our service includes party buses, charter buses for rent , sprinter van rentals , mini bus rentals , exotic cars , sedans , limousines and more. You can travel from one destination to another in Missouri with our convenient transportation services. Let us know how we can help you with your next event!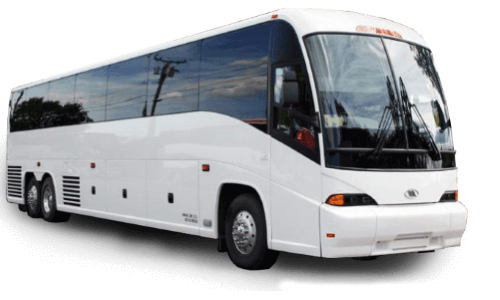 Luxury Charter Buses
Whether you are traveling with a small group of people or an entire busload, Price4Limo has the transportation solution for you. We offer charter buses to groups of all sizes and can accommodate any size party.
Charter Bus Pricing Explained
The cost of a charter bus rental is determined by many things, including the size of your group and the type of vehicle you choose. The larger your group is, the more expensive it will be to rent a charter bus. Additionally, some vehicles are more expensive to rent than others. For example, our luxury limos fit up to 8 passengers while our standard limos can accommodate up to 52 people on board. If you want to get an idea of how much it will cost for your upcoming trip or event in Missouri, give us a call today!

Minibus Rentals
Missouri is a large state, and transportation can be a hassle. The good news is that you have options. Whether you're traveling with a group of friends or family, we have the best solutions for your needs. Minibuses are great for groups up to 16 people and come in several different styles and colors. Our minibus rentals are available at an affordable price range so you can get exactly what you need without breaking the bank!
Mini Bus Pricing Explained
Mini buses are great for large groups and are perfect for any occasion where you want to travel in style. This vehicle is capable of holding up to 20 passengers, which makes it ideal for large groups or families who want to make their way from one destination to another with ease. If you have found yourself in a situation where you need transportation from St. Louis and would like a mini bus fulfilled by Price4Limo, then feel free to contact us today.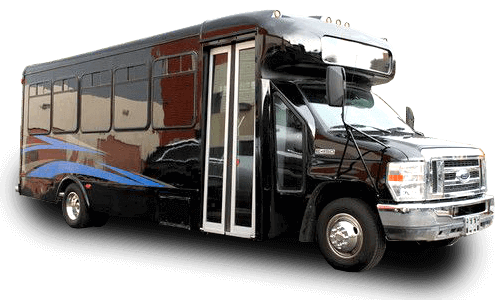 Luxury Party Bus Options
Party buses are available for bachelor/bachelorette parties, weddings, sporting events, concerts and more. With our luxury party bus options you can have your own private party on wheels. You can customize the interior of your vehicle by selecting a color scheme that best fits your event!
Wedding: The wedding transportation should match the elegance of your day while allowing all of your guests to arrive safely and comfortably. Our fleet is equipped with Wi-Fi so everyone will be entertained during their trip!

Sporting Events: From golf tournaments to football games; we will get you there in style! Our vehicles are equipped with televisions and sound systems so no one has an excuse not to watch the big game!

Concerts: If you are planning a concert outing then Price4Limo has just what you need! We offer luxury vehicles that provide plenty of room for everyone at reasonable rates compared to other providers who may charge more per person but only include one seat per person (no matter how many people there are). We even go further than our competitors by offering free water bottles when reserving online through our website which saves money while keeping everyone hydrated before their favorite artist arrives on stage!

Motorcoaches For Hire
Motorcoaches are larger than a minibus, but smaller than a charter bus. Motorcoaches are available in both charter and rental. Motorcoaches come in a wide range of sizes, with seating configurations that seat from 25 to over 50 passengers.
Motorcoach Pricing Explained
Motorcoach pricing is based on the number of hours that you rent for and the vehicle you select. The more people you have, the cheaper it will be per person.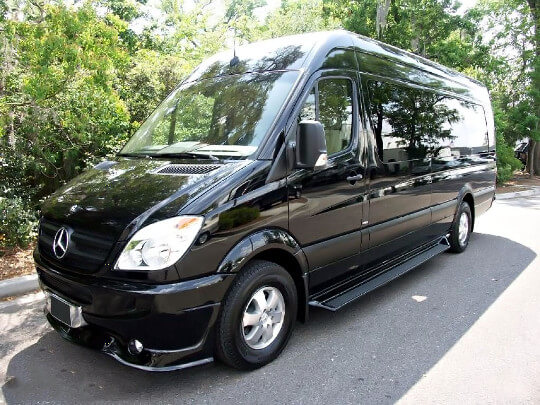 Sprinter Limo Rentals
You can also take advantage of our limo sprinter rentals if you want to cruise around in style. We offer a variety of limo sprinter pricing options to meet your needs, so whether it's a special occasion or just an ordinary day out with friends, we have the right vehicle for you. For example, our 12-person Mercedes Sprinter is great for couples and small groups looking for something roomier than our standard sedan but not quite as large as a party bus. Our 8-person Mercedes Sprinter is perfect for larger groups who want plenty of space (though still not quite as spacious as a party bus). Finally, our 12-person Mercedes Sprinter has all kinds of roominess and comfort so all your friends will have fun together no matter where they end up!
Limo Sprinter Pricing Explained
The price of your limo sprinter rental starts at $150 per hour. The price varies depending on the vehicle and other factors. The number of passengers in your party: How many people are going on the trip? Distance traveled: Are you traveling long distances, or shorter distances that don't require much fuel? Price4Limo can help you determine this based on where you're headed and how many stops there will be along the way.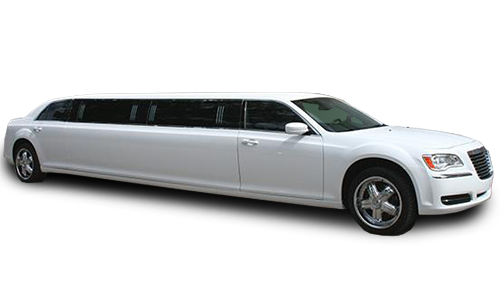 Luxury Limousine Options
Luxury limousines are a great way to show off in style. They come in a wide range of styles and sizes, from the one-person Lincoln Town Car all the way up to massive Hummers that can fit an entire party. Luxury limousines are also available at every price point—from affordable models that cost lto expensive ones that will make your jaw drop when you see them for yourself.
Luxury Limo Pricing Explained
There are a few things you need to know about how limo pricing works. First, you have to understand that the rates we quote are not just the base rate of your limousine rental. They also include a fuel surcharge and taxes in addition to gratuity for our . Now, let's talk about what affects price. Your trip can be one person or more than 20 people; it's all about what kind of service level is best for your group and needs during travel time. For example, if you're going on a business trip with colleagues and need an executive sedan or SUV with seating for up to five passengers, then our standard pricing would apply.
Hummer Limo Rentals
Looking for a SUV Hummer Limo Rentals We Offer? Let us help you plan your next trip. You can rent a SUV Hummer Limo in one of our local cities or surrounding areas. Our rates are affordable and we offer free quotes via phone, email or our website so you can get the best deals possible. When you rent a limousine with us, we take care of everything for you so all that's left for you to do is enjoy yourself!
You will never go wrong when you choose to visit Missouri, the perfect choice for a vacation spot. You can have a taste of modern and the old days here, with the many attractions in this city. While you are there, you may need to find transportation that will take you from one attraction to another. To make sure that your trip is successful and smooth, consider hiring a ground transportation company that has plenty of experience in Missouri.
Sports Teams in Missouri
Missouri is an excellent place for sports enthusiasts. The state has many professional, semi-pro and collegiate teams that offer a variety of sports. Some of the most popular franchises in Missouri include:
St. Louis Cardinals (MLB)

Kansas City Royals (MLB)

Kansas City Wizards (Soccer)

Sporting Kansas City (Major League Soccer).
These are just a few examples of what is available in Missouri; there are also several minor league baseball teams as well as junior hockey clubs, rugby clubs and more!
Popular Cities in Missouri
Missouri is home to a number of cities that are popular tourist destinations. The most visited city in Missouri is St. Louis, which has a history dating back to the 17th century. Visitors can see historical landmarks such as the Gateway Arch and Busch Stadium, where they can watch professional baseball games. Kansas City is another popular tourist destination for visitors who want to experience country music concerts or visit world-class museums like The Nelson-Atkins Museum of Art and Science City Kansas City science center. Springfield's historic downtown area offers visitors plenty of shopping opportunities along with many restaurants and bars offering live music entertainment at night time. Columbia offers residents an alternative lifestyle with its large university campus that houses over 25,000 students from around the world on any given day during school semesters.
Best Attractions in Missouri
The Missouri Botanical Garden

St. Louis Zoo

St. Louis Art Museum

The Muny Theater

Forest Park
Airports We Service in Missouri
We offer services to the following airports:
Kansas City International Airport, also known as KCI, is Missouri's largest airport and an important transportation hub for the region. Located in Clay County, Kansas City International Airport provides service to more than 100 non-stop destinations with more than 1,200 daily departures.

Springfield–Branson National Airport is a general aviation airport located near Branson West and Hollister in Stone County.

St Louis Lambert International Airport (STL) is one of only three airports that offer non-stop flights to all six continents on 7 continents.
Government Charter Bus Rentals
You can also rent government charter buses. These vehicles are used for large groups of people to go on a trip together. For example, if you work at the Social Security Administration and want to take the entire department on an annual retreat, this would be the perfect mode of transportation for you. If you have a group of friends who like to go camping every year in Kansas City, Missouri, you may want to consider renting one for your trip. The same goes if you are planning a family reunion or wedding out there as well!
Corporate Travel Coach Buses
A corporate travel coach bus is a vehicle that can be rented for your company to use for business travel. It has many of the same features as other types of ground transportation, such as airport shuttles and private cars, but there are some key differences. The price is reasonable compared to other options like a limo service or shuttle van because it's not customized. You don't need to hire an outside company or buy any extra equipment; instead, you can rent what you need on your own terms so long as there are buses available at the location where you're traveling. Corporate travel coach buses offer many of the same benefits as other types of ground transportation because they still give people access to information while en route and allow them room in case they need it (whether that means relaxing during downtime or taking care of business). However, if someone needs privacy when working then this may not be ideal since others will occupy seats around them while they work (though each seat does have its own table).
Prom Shuttle Bus
Price4Limo offers prom shuttle bus services in Missouri. You can book your trip with us and get the best prices on prom shuttle buses. Whether you need to go from one place to another or anywhere else in Missouri, we are here to help you find the best option for your promo bus needs. Our team of experts will provide quotes based on your needs and budget requirements so that there is no confusion about what you need and how much it should cost. We have a wide range of options for our customers including limousines, party buses and private coaches that are perfect for special occasions like prom night.
Transportation For Greek Events
Greek events are a fun time for everyone. You can rent a bus for your group, or you can hire a limo to take you to the event. At Price 4 Limo, we have comfortable party buses that can accommodate up to 50 people. We also have luxury sedans and limos that are perfect if you want to get away from the crowds and travel in style. If you want to stay on campus at Missouri or Columbia College, then we can easily pick you up at your dormitory or apartment and then drop you off at Greek house after the game or party ends. We'll even help with loading up all those cases of beer so no one has to carry them!
Affordable Homecoming Bus Rentals
The cost of renting a bus for homecoming is not as expensive as you may think! Price4Limo's ground transportation is affordable, and it's easy to find the right bus for your event. Whether you want to rent a charter bus or a regular bus, we can accommodate your needs and get you where you need to be on time. If you need more space than that provided by regular buses, our charter buses are perfect for large groups! They come equipped with restroom facilities and televisions so that everyone has something fun to watch while they travel. We also have smaller charter buses available if your group isn't quite so large or if some members of your group prefer not to ride together (this could include parents who would rather take their own cars).
Pub Crawl Minibuses
Our Pub Crawl Minibuses are the best way to see all of Missouri's cities and their attractions. Our Minibus Rentals are great for sightseeing tours, nightlife tours and corporate events. We also provide Wedding Shuttles, Airport Transfers, Convention Transportation and Proms Services.
Employee Shuttle Bus Service
Price4Limo offers employee shuttle bus service. Our corporate travel coach buses are available for airport transfers, employee shuttles and more. Our fleet includes various size vehicles to accommodate your needs. We provide affordable homecoming bus rentals and pub crawl minibuses, as well as prom shuttle buses and transportation for greek events. Price4Limo also offers government charter bus rentals and airport transfers in Missouri!
Price 4 Limo is a nationwide marketplace where independently owned transportation companies compete for your business!