Learning Experiences In Tampa
Tampa is an incredible city filled with amazing opportunities for learning and fun. Let's dive right into some top-notch field trip destinations that you and your students will absolutely adore!
1. The Florida Aquarium
Address: 701 Channelside Dr, Tampa, FL 33602
Phone: (813) 273-4000
With over 14,000 aquatic and land-based creatures, the Florida Aquarium offers an outstanding learning opportunity for students. Imagine being awestruck by sharks, stingrays, sea turtles, and even lemurs as you explore their Animals As Environmental Indicators program that emphasizes environmental stewardship. Isn't that fantastic?
2. MOSI – Museum of Science & Industry
Address: 4801 E Fowler Ave, Tampa, FL 33617
Phone: (813) 987-6000
Have a knack for everything science-related? MOSI is the place to be! With over 100 hands-on exhibits and engaging learning labs, MOSI is nothing short of a science lover's paradise. From exploring the cosmos in Saunders Planetarium to flying high on MOSI Sky Trail Ropes Course, there's something for every budding scientist here.
3. Glazer Children's Museum
Address: 110 W Gasparilla Plz, Tampa, FL 33602
Phone: (813) 443-3861
Designed to help kids of all ages engage in the joy of learning, Glazer Children's Museum is perfect for young students. With exhibits catering to science, engineering, arts, and culture, it encourages children to think outside the box and develop problem-solving skills in fun and interactive ways. No wonder it's a hit among kids and adults alike!
Tampa Museums
Unearthing the past can be fascinating, and Tampa has a rich heritage that your students will love to discover.
1. The Henry B. Plant Museum
Address: 401 W Kennedy Blvd, Tampa, FL 33606
Phone: (813) 254-1891
Step back in time at the Henry B. Plant Museum, housed in the original 1891 Tampa Bay Hotel, and explore Tampa's unique history. With the building's stunning architectural design and opulent furnishings, it's easy to see why it was known as the "crown jewel" of Plant's hotel empire. Don't miss out on the chance to learn about the "Gilded Age" and its prominent figures as well as their role in shaping Tampa's history.
2. Tampa Bay History Center
Address: 801 Water St, Tampa, FL 33602
Phone: (813) 228-0097
The journey through time continues at the comprehensive Tampa Bay History Center. Here, students can explore Florida's rich native history, its role during wartime, and even the story of pirates! Imagine learning about Tampa's link with Teddy Roosevelt's Rough Riders or admiring the five different galleries that showcase Florida's aviation and aerospace accomplishments.
Outdoor Excursions in Tampa
It's no secret that Tampa has breathtaking natural beauty. Why not introduce your students to the wonders of the great outdoors?
1. Lettuce Lake Park
Address: 6920 E Fletcher Ave, Tampa, FL 33637
Phone: (813) 987-6204
Lettuce Lake Park is the perfect destination for ecological exploration. Home to diverse wildlife and a lush vegetative landscape, students can traverse the park's winding boardwalk and observe turtles, alligators, and countless bird species up close. And if you're lucky, you might even catch a glimpse of a nesting eagle!
2. Big Cat Rescue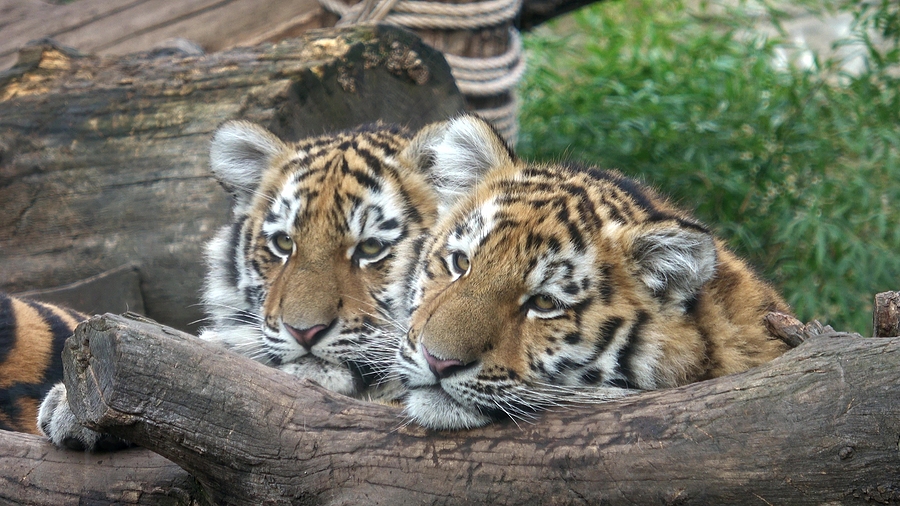 Address: 12802 Easy St, Tampa, FL 33625
Phone: (813) 920-4130
Awaken the inner conservationist in your students with a guided educational tour of Big Cat Rescue, an accredited sanctuary for abused and abandoned big cats. Here, kids will not only see these magnificent animals but also learn about their plight and how we can contribute to their preservation.
Making Field Trips Effortless with Tampa Bus Rentals
Smooth transportation is essential to make your field trip comfortable and hassle-free. With an intuitive rental system that provides a quote in minutes, we ensure finding a suitable bus for your academic event is as simple as it gets.
Our fleet offers various bus sizes to accommodate different group sizes and preferences. Be it a small 18-passenger shuttle or a mega sized 56-passenger motorcoach, your entire group will travel together in style, and comfort.
And the buses can come equipped with great amenities to keep your group entertained on the road. Enjoy comfortable seating, air-conditioning, TV monitors, DVD players, restrooms, and Wi-Fi access to ensure everyone is relaxed, happy, and prepared for an informative day out in Tampa.
Call us today and get a free, no-obligation quote personalized to your specific academic transportation needs. Don't miss out on this fantastic opportunity to elevate your field trip experience with a convenient and luxurious bus rental service in Tampa!