Why Choose A Charter Bus?
I bet we can guess what you're thinking: "Why do I need a charter bus rental for our day trip out of Tampa? Can't we just pile into cars and hit the road?" Sure, you could do that. But why settle for ordinary when extraordinary is within your grasp?
Let usintroduce you to our premier transportation service specializing in safe, comfortable, and fun-filled charter bus rentals. From minibuses perfect for intimate outings to full-sized motor coaches equipped for large groups, we've got every transportation need covered. Enjoy the convenience of power outlets and onboard WiFi while reclining in plush seats as your navigates the open road.
For Thrill-Seekers: Orlando Theme Parks
Distance from Tampa: ~85 miles, around 1 hour 30 minutes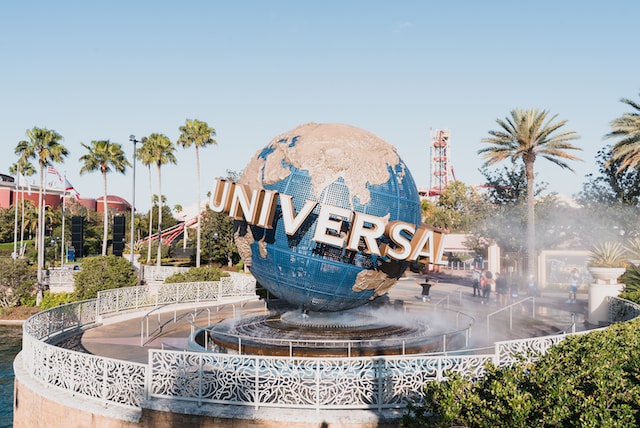 Ready for some adrenaline-pumping fun? Orlando is home to theme park giants like Walt Disney World Resort, Universal Studios Orlando, and SeaWorld. Whether you're with family or a group of adventure-loving friends, these parks have something for everyone.
Orlando Charter Bus Parking Tip: Theme parks usually offer separate parking for oversized vehicles. Speak to your chosen park about bus parking options and admission.
Disney's Magic Kingdom, Epcot, Hollywood Studios and Animal Kingdom all await. Experience the magic of Disney with thrilling rides and live entertainment.
Address: Walt Disney World Resort, Orlando, FL 32830 Phone: (407) 939-5277
With attractions like The Wizarding World of Harry Potter and the newly opened Super Nintendo World Experience unique and immersive adventures like never before.
Address: 6000 Universal Boulevard, Orlando, FL 32819 Phone: (407) 363-8000
Meet marine life up-close with astounding animal experiences, interactive exhibits and exhilarating rides.
Address: 7007 Sea World Drive, Orlando, FL 32821 Phone: (407) 619-9446
For Beach Lovers: Clearwater Beach
Distance from Tampa: ~23 miles, around 40 minutes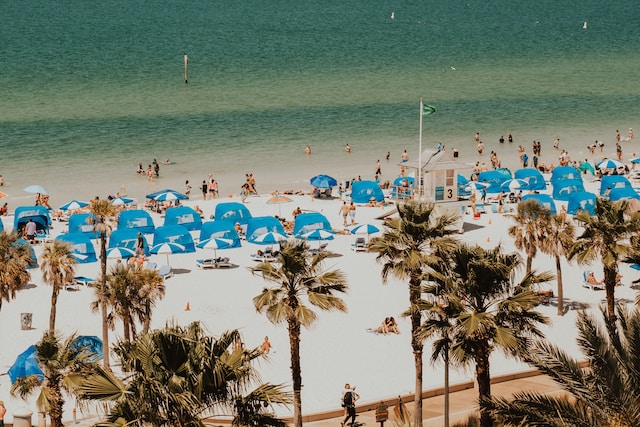 Nothing speaks relaxation like a tranquil beach day! Beautiful white sand, crystalline waters and breathtaking sunsets await you at Clearwater Beach. Be ready for beach volleyball, sunbathing, or simply taking a romantic walk along the shore.
Clearwater Charter Bus Parking Tip: Oversized vehicle parking can be found at Clearwater Beach Marina's North Beach Parking Plaza. Make sure to inquire about bus parking rates and requirements.
Experience unique animal encounters, catch a glimpse of Winter the dolphin from the movie "Dolphin Tale," and explore educational exhibits on marine life conservation.
Address: 249 Windward Passage, Clearwater, FL 33767 Phone: (727) 441-1790
For Foodies and Culture Enthusiasts: St. Augustine
Distance from Tampa: ~200 miles, around 3 hours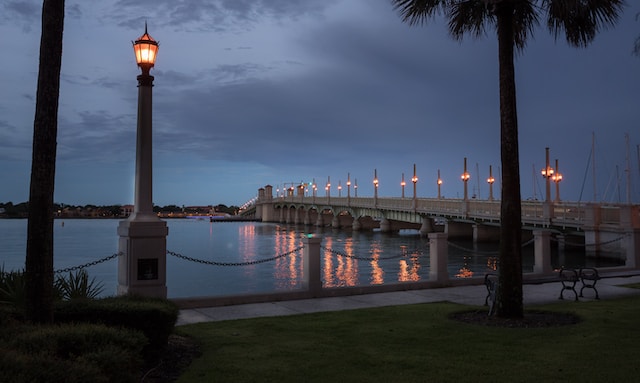 Craving a taste of history? St. Augustine is not only the oldest city in the United States but also an epicurean paradise. Visit historical sites like Castillo de San Marcos and The Lightner Museum while stopping by numerous cafes and gourmet restaurants that pepper the charming streets.
St. Augustine Charter Bus Parking Tip: The Historic Downtown Parking Facility accommodates oversized vehicles at daily rates. Reserve parking in advance to secure your spot.
Explore this 17th-century Spanish fortress for a peek into Florida's colonial history, then stroll along the stunning waterfront that surrounds it.
Address: 1 South Castillo Drive, St. Augustine, FL 32084 Phone: (904) 829-6506
Housed in the former Alcazar Hotel, this enchanting museum boasts a collection of 19th-century fine and decorative art, curated within a beautiful courtyard setting.
Address: 75 King Street, St. Augustine, FL 32084 Phone: (904) 824-2874
For Nature Enthusiasts: Crystal River
Distance from Tampa: ~70 miles or approximately 1 hour and 30 minutes
Have you ever dreamt of swimming beside manatees, Florida's friendliest aquatic mammals? If so, Crystal River's pristine springs are calling your name. As the world's manatee capital, this laid-back destination offers countless opportunities to observe these gentle giants up close.
-charter bus parking tip: Parking for oversized vehicles can be found near popular attractions such as Three Sisters Springs and Hunter Springs Park.
Three Sisters Springs
Year-round manatee observation, crystal-clear waters perfect for kayaking, and refreshing natural springs to swim in or photograph
Address: 601 Three Sisters Springs Trail, Crystal River, FL 34429 *Phone: (352) 586-1170
Scenic park complete with trails, picnic areas, and kayak rentals providing access to favorite manatee habitats
Address: 18 NE 2nd St, Crystal River, FL 34429 *Phone: (352) 795-4832
For Seashells Collectors: Sanibel Island
Distance from Tampa: ~145 miles or approximately 3 hours
Looking for that perfect beach day? Look no further than Sanibel Island! This delightful escape boasts stunning white sand beaches brimming with seashells – a beachcomber's paradise! Soak up the sun, dive into the turquoise waters, or marvel at the colorful marine life at Lighthouse Beach Park.
-charter bus parking tip: Public lots along Periwinkle Way offer designated parking spaces for buses.
Time to Hit the Road
Ready to embark on a memorable day trip? Our transportation specialists are standing by 24/7 to help you book the perfect charter bus for your journey. Just give us a call at (866) 265-5479 and let us handle the details while you focus on enjoying your time out of Tampa! So grab your sunscreen, your camera, and your friends – there's a magical Florida adventure just waiting to be discovered!