Where is Busch Gardens Tampa Bay?
Busch Gardens is located in the northern part of Tampa, about 10 miles from downtown Tampa and 30 minutes from St. Pete
Address: 10165 McKinley Dr, Tampa, FL 33612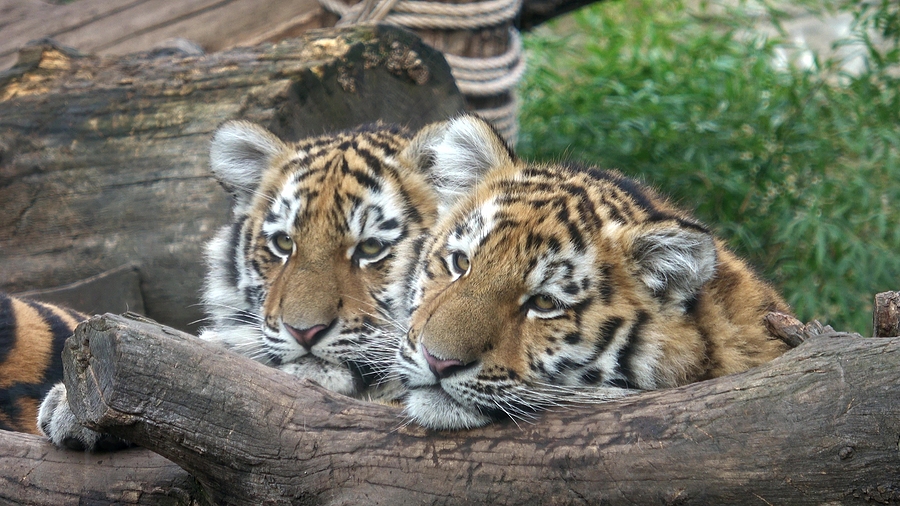 Rolling with the Thrills
Busch Gardens Tampa Bay is not for the faint-hearted. Prepare to scream your lungs out with the Cheetah Hunt, a triple-launch roller coaster that races right next to the Cheetah Run habitat. Still craving speed? Hop on Tigris, a hair-raising launch coaster that sends you soaring through loops and twists at breakneck speeds. And, if you dare to face your fears, climb aboard Falcon's Fury, North America's tallest freestanding drop tower, which will leave your heart pounding and your spirit soaring.
Where The Wild Things Roam
Now that you've survived those thrilling experiences, it's time to connect with nature at its finest! Enter the Edge of Africa, where lions, hippos, meerkats, and Nile crocodiles dwell in their natural habitat. You can also head over to the Serengeti Safari and take a tour where you can spot zebras, giraffes, rhinoceroses, and antelopes. Go Down Under at Walkabout Way to hand-feed kangaroos, wallabies, and even encounter kookaburras. The park itself is one giant zoo so there's plenty of animal watching to do.
For the Little Adventurers
Busch Gardens Tampa Bay isn't just for adrenaline junkies - there are plenty of delightful attractions for your tiny tots too! At Sesame Street Safari of Fun, children can glide through the sky with the beloved characters of Sesame Street on small roller coasters and scenic flights. Get ready for giggles galore as they splish-splash their way through Bert & Ernie's Watering Hole.
Extras to Enrich Your Experience
Besides rides and habitats, Busch Gardens has some fantastic annual events! Looking for a chill time with some catchy tunes? Check out the Real Music Series or the Food and Wine Festival showing-off top-notch musical performances. Celebrate the spookiest time of the year at the gripping Howl-O-Scream, or bask in the holiday spirit during the spectacular Christmas Town event.
When to Visit Busch Gardens
The park is open year-round, but to make the most of your visit to Busch Gardens Tampa, it's best to plan your trip during one of their spectacular seasonal events. From the terrifying Howl-O-Scream to the holiday cheer of Christmas Town, these special events bring unique experiences that you won't want to miss.
For those looking to avoid the biggest crowds and highest temperatures, consider visiting Busch Gardens on weekdays. Summertime is usually crowded and hot, while in winter, few of the outdoor rides may close due to colder weather.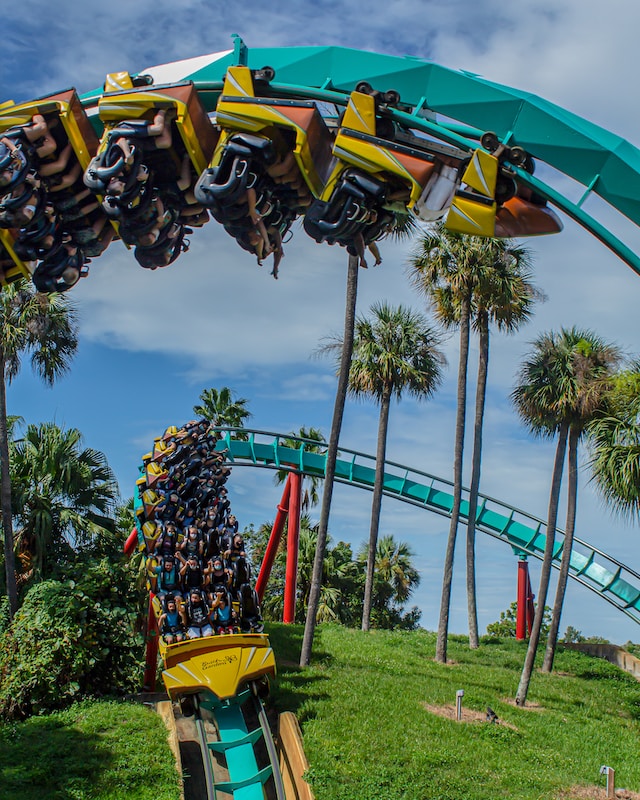 A Trip Worth Taking
If you have a passion for adventure and are seeking the perfect balance of thrill and tranquility, look no further! Busch Gardens Tampa Bay ticks all the right boxes when it comes to creating long-lasting memories for visitors of all ages. So pack your bags, gather your troops, and embark on an extraordinary escapade that promises a wild ride like no other. And don't forget, you can get to Busch Gardens in style with our premier transportation and charter bus rental service. Are you ready to unleash your wild side?
Planning Your Trip: Transportation Made Easy
Let's face it - no one likes dealing with the hassle of parking or navigating through busy streets while on vacation. That's where we come in. Our trusted transportation services provide the perfect solution for groups traveling to Busch Gardens in Tampa. Leave it to us to handle your travel needs so that you can focus on enjoying your day at the park stress-free.
With our unparalleled knowledge of local attractions and commitment to providing top-quality service, your journey to Busch Gardens will be one to remember. So go ahead - kick back, relax, and allow us to ensure you have the time of your life at the one and only Busch Gardens Tampa.
How to Book a Charter Bus with Price4Limo
Booking a charter bus rental for your group trip to Busch Gardens Tampa is easy with Price4Limo. Simply visit our website, enter your trip details, and choose the bus that best matches your group's needs. You can opt for buses with extra amenities like Wi-Fi, power outlets, air conditioning, and restrooms. After selecting your vehicle, you'll receive an instant quote and can reserve the bus with a few clicks.