Tampa International Airport (TPA)
Did you know that TPA was recently ranked as the best midsize airport in the country by The Wall Street Journal and has more than 90 non-stop flights with 260 daily departures? As you plan your visit, keep in mind that TPA is conveniently located just 45 minutes away from the award-winning beaches of St. Pete/Clearwater and six miles west of downtown Tampa.
At TPA, you'll be able to find a variety of amenities such as family-friendly nursing rooms, an array of restaurants and shops influenced by local brands like Cafe by Mise en Place, Goody Goody, and Ulele. Enjoy a truly satisfying and hassle-free experience from touchdown to takeoff..
St. Pete–Clearwater International Airport (PIE)
If you're planning to fly into the heart of paradise itself, consider arriving at St. Pete-Clearwater International Airport (PIE) for a seamless travel experience. You'll appreciate the airport's refreshing amenities, like Qdoba Mexican Grill, Auntie Anne's, Bay Coffee & Tea Company, and the Bark Parks - fenced pet relief areas for guests traveling with their furry friends.
With convenient parking options, pet therapy programs, nursing rooms, and gate play zones for kids, PIE truly caters to every traveler's needs.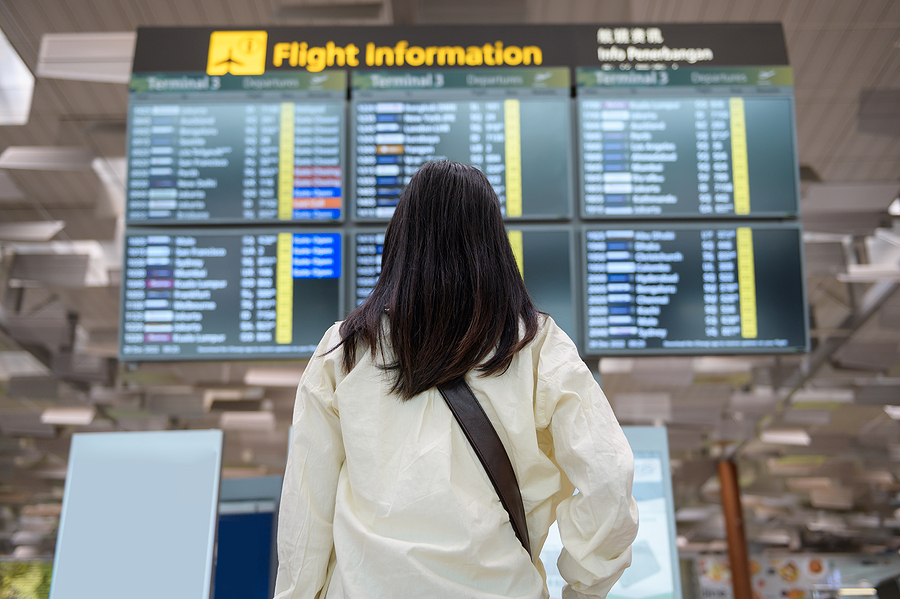 Tampa Airport Transfers
Can you imagine trying to squeeze your entire group into taxis or rideshares after a long flight? Sounds stressful, right? When you charter a bus through Price4Limo, you're not only organizing a comfortable ride, but you're also ensuring that everyone in your group stays together. We know how to get you the most convenient pick-up and drop-off spots. Plus, our booking specialists are here to help you plan your travel itinerary in the most efficient manner. So, why not avoid travel headaches and keep your group together with a bus rental tailored to your needs?
As a leading transportation and charter bus rental service in the Tampa Bay area, Price4Limo is here to alleviate all your ground transportation needs, whether you are visiting for business or pleasure.
Why Choose Price4Limo
Put simply, at Price4Limo we pride ourselves on our unwavering commitment to high-quality service and attention to detail. We understand that organizing group travel can be a daunting task, which is why our team is dedicated to making your airport transfers as seamless as possible.
Have you ever been on a bus that offers on-board Wi-Fi, power outlets, and air conditioning? Our fleet offers all these amenities and more for your convenience. Rest assured that your journey with us is more than just a ride, it's an experience that you'll genuinely enjoy!
So, what are you waiting for? Don't start your Tampa Bay adventure on a sour note. Choose Price4Limo for hassle-free, enjoyable, and cost-effective airport transfers! Visit our website or give us a call today to learn more and get started with planning your ultimate Tampa airport transportation experience.
Ready to set up your airport travel? Here's what to do.
Step 1: Plan Your Itinerary
Before getting started, you need to know your group's arrival and departure times. Jot down the details of your flights, the number of people in your group, and any specific requests or requirements. This information will help us provide the best ground transportation options tailored to your needs.
Step 2: Reach Out to Price4Limo
Once you have your itinerary in place, get in touch with us. You can visit our website or give us a call 866-265-5479 to discuss your travel plans. Our booking specialists will guide you through the reservation process and answer any questions you might have.
Step 3: Choose Your Charter Bus
Based on your group size, needs, and preferences, select the ideal bus for your airport transfers. We offer a wide range of vehicles, from luxury coaches and mini buses to sprinter vans and school buses. Rest assured that whatever your group size or specific requests, we have a transportation option to suit you.
Step 4: Book Your Reservation
Once you've chosen the perfect bus for your group, proceed with the reservation process. You can reserve online by making your payment and then, you're all set.
Step 5: Enjoy Your Stress-Free and Comfortable Ride
With your airport transfers sorted and your bus reservation confirmed, all that's left to do is sit back, relax, and enjoy the effortless ride provided by Price4Limo!