Charter a Bus For Your Hialeah Wedding
At Price4Limo, we understand the importance of your special day, and we're here to make sure that your transportation needs in Hialeah are taken care of impeccably. Be it an outdoor ceremony at the enchanting Garden Estrella or a grand reception at the breathtaking Milander Center for Arts and Entertainment, we've got you covered with our bespoke bus services. Providing exceptional transportation solutions for weddings across Florida, our range of luxurious buses cater to events both intimate and grand in Hialeah.
Our premium selection includes spacious 56-passenger charter buses ideal for effortlessly transporting your large wedding party through Hialeah's scenic routes. For more intimate gatherings, choose one of our sleek minibuses to ensure a smooth ride to and from your chosen venue. Despite its compact exterior, the minibus offers ample legroom for all guests along with generous storage space for essentials.
Streamlined Wedding Transportation in Hialeah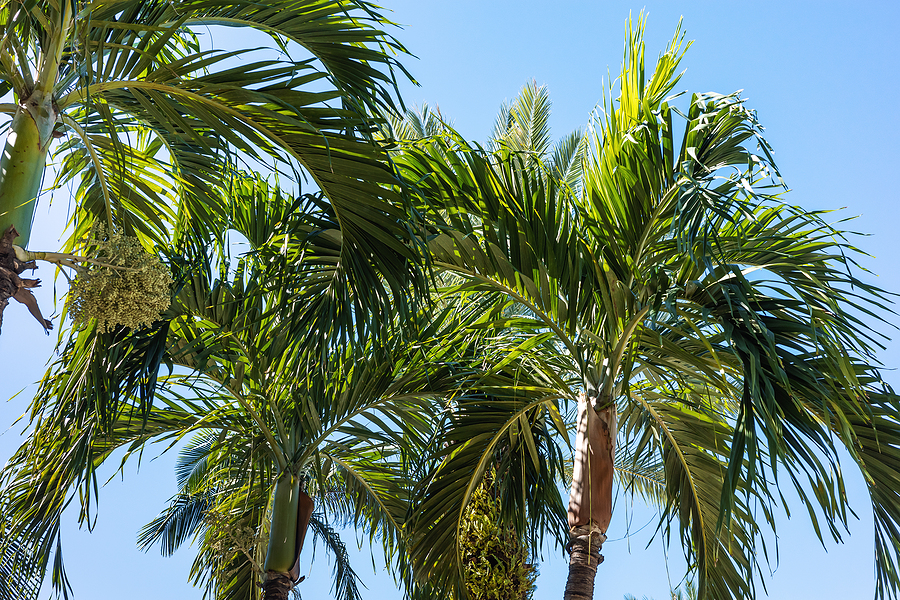 Picture your dream wedding taking place in the vibrant city of Hialeah, Florida - a beautiful event where every detail is thoughtfully planned and executed. To ensure that your special day in this lively locale goes off without a hitch, choosing the right transportation for your wedding party and guests is essential. With Price4Limo at your service, navigating through the bustling streets of Hialeah will be a breeze, as our experienced team caters to all of your wedding transportation needs.
No matter if you're hosting an intimate garden ceremony with close family or going all out with a lavish ballroom celebration, Price4Limo provides an array of options to accommodate any size and style preference. For those seeking transportation for a smaller group, our sleek 15-to-28 passenger minibuses offer comfort and convenience throughout the journey. If you anticipate transporting a larger ensemble across town or even across state lines, consider one of our spacious 56-passenger motorcoaches equipped with modern amenities.
At Price4Limo, we understand that weddings can be both exciting and fraught with stress. Our primary goal is to alleviate some of that pressure by ensuring seamless transportation on your big day so that you can focus on making memories with loved ones. From prompt pickup times to safe and efficient travel routes, leave the logistics in our capable hands while you fully immerse yourself in the joyous festivities.
Airport Shuttles For Out Of Town Guests
When out-of-town guests arrive for your Hialeah wedding, Price4Limo has got you covered with seamless airport transfers and shuttle services from Miami International Airport to their accommodations or the event venue. With us handling transportation, there's no need for visitors to stress over rental cars, ride-sharing apps, or deciphering public transit in an unfamiliar city. Rest assured that everyone will reach their destinations and be ready to join in the joyful celebrations! Just give us a call at (866) 265-5479, and our team of dedicated experts will help you tailor a flawless itinerary that caters to all pick-up and drop-off requirements – timely, efficiently, and comfortably.
Shuttle Guests Between The Ceremony & Reception
Relax and enjoy your special day while Price4Limo takes care of the transportation needs for you and your guests in Hialeah, Florida. With our exceptional shuttle service, we ensure that everyone arrives at the ceremony and reception venues comfortably and on time. Imagine hosting your wedding at a stunning location like the Garden House Hialeah, surrounded by lush Floridian greenery, only to have your reception at Don Shula's Hotel in Miami Lakes showcasing its elegant indoor-outdoor spaces. For assistance or further information, call Price4Limo at (866) 265-5479.
Consider some popular ceremony-to-reception routes in Hialeah:
1. Milander Center for Arts & Entertainment to Miami Lakes Hotel
Distance: 3.6 miles: Estimated travel time: 15-20 minutes
Milander Center for Arts & Entertainment is an exquisite venue offering a variety of event spaces suitable for ceremonies of all sizes. Once your memorable moment is complete, shuttle your guests over to Miami Lakes Hotel for an unforgettable evening filled with fine dining and dancing.
Milander Center - Address: 4800 Palm Ave, Hialeah, FL 33012 - Phone: (305) 827-0681
Don Shula's Hotel - Address: 6842 Main St, Miami Lakes, FL 33014 - Phone: (305) 821-1150
2. Blessed Trinity Catholic Church to Sala Rojo Events
Distance: 6.8 miles: Estimated travel time: 25-28 minutes
Celebrate your love at Blessed Trinity Catholic Church—a warm and inviting setting where weddings shine with spiritual grace—before whisking your guests off to Sala Rojo Events, known for its striking evocative ambiance and fine dining experience.
Blessed Trinity Catholic Church - Address: 4020 Curtiss Pkwy, Miami Springs, FL 33166 - Phone: (305) 871-5780
Sala Rojo Events - Address: 2704 W 84th St Unit 2 & 3, Hialeah, FL 33016 - Phone: (786) 356-2897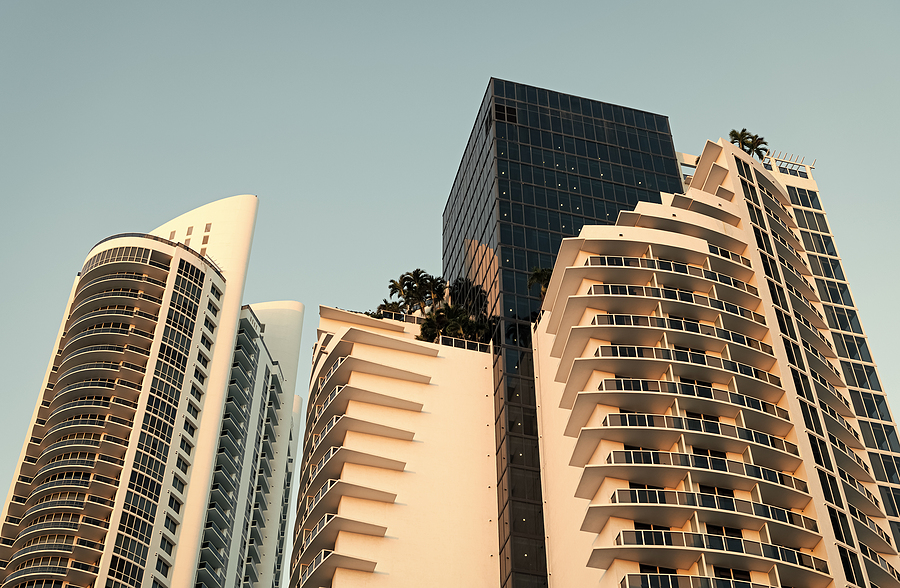 3. The Garden House Hialeah to Capri Penthouse at Trump National Doral Miami
Distance: 9.8 miles: Estimated travel time: 30-40 minutes
The Garden House Hialeah's breathtaking botanical backdrop sets the stage for an enchanting ceremony. Afterward, guests will be transported in style to Capri Penthouse at Trump National Doral Miami for a lavish reception boasting incredible views of the city.
The Garden House Hialeah - Address: Price Park Dr &, Palm Ave, Hialeah, FL 33012 - Phone: (305)960-2969
Capri Penthouse at Trump National Doral Miami - Address: Trump National Blvd &, Gerona Dr, Doral, FL
33178 - Phone: (800)936-7256
Bachelor and Bachelorette Party Shuttles Around Hialeah
Make your Hialeah bachelor or bachelorette party an unforgettable experience with Price4Limo's exceptional service and luxurious bus network. Start your day by exploring the beauty of Amelia Earhart Park, where you can enjoy a picnic, rent bicycles, or indulge in water sports on the serene Blue Lake. When it's time to unwind and pamper yourselves, head over to R & R Wellness Spa for a rejuvenating massage or facial treatment.
Next up, gather the entire entourage in one of our plush limousines and cruise along the streets of Hialeah as you toast to your upcoming nuptials. Make sure to stop by Steinbeck's Cigar Café for a premium cigar sampling experience, or venture out to Bar Louie for delicious cocktails and appetizers.
Looking for something more adrenaline-pumping? Try your luck at Hialeah Park Racing & Casino – from poker tournaments to thrilling horse races, this iconic entertainment venue offers endless opportunities for fun during your pre-wedding bash.
As night falls upon the city, it's time to let loose and celebrate at some of Hialeah's most popular nightclubs. Dance the night away at La Estancia Argentina Nightclub or rock out at Churchills Pub – there's no shortage of lively venues catering to all preferences. Don't forget that with Price4Limo (866) 265-5479 taking care of every transport detail; you can focus on making memories with your friends without worrying about getting home.
Book Your Hialeah Wedding Shuttle With Price4Limo
At Price4Limo, we understand how much effort goes into planning the perfect wedding. That's why we want to simplify at least one aspect of your special day: transportation in gorgeous Hialeah. With our dedicated team and a diverse fleet of luxurious vehicles, we'll ensure you experience seamless and stylish travel on this momentous occasion without any stress. All you have to do is provide us with your guest count and itinerary – just give us a ring at (866) 265-5479 anytime – our friendly reservation specialists are here for you 24/7!