Alabama Charter Bus, Limo Service, and Party Bus Rentals
You won't find a better selection for limos, charter and party buses in Alabama than at Price4Limo. Complete the form to view vehicles available in your area.
Price4Limo has a wide selection of vehicles for all your transportation needs. You can rent a limo for any occasion, whether it's a wedding, prom, or bachelor party. We offer the best deals on party buses and charter buses as well. If you're planning to travel with friends or family, then why not have fun while doing so? Renting one of our mini buses will give everyone plenty of space to relax and enjoy themselves as they ride from point A to point B. We also offer airport shuttle service if you need help getting from Birmingham-Shuttlesworth International Airport (BHM) or Huntsville International Airport (HSV) to your final destination in Alabama! Let's get started and connect you with an amazing rental experience!
Traveling with a large party? View our Alabama charter buses
Discover Alabama: From Rolling Mountains to Sandy Shores
Welcome to the world of Alabama charter bus rentals, where we make group travel easy, convenient, and enjoyable for you! Whether you need transportation for your church group, sports team, university event, or any other occasion, we've got you covered. We offer a wide variety of buses to suit your needs, all through our network of local partners. Ready to hit the road? Let's dive into what makes Alabama a fantastic destination and why booking a charter bus, party bus, or limousine with us is the best choice for your group.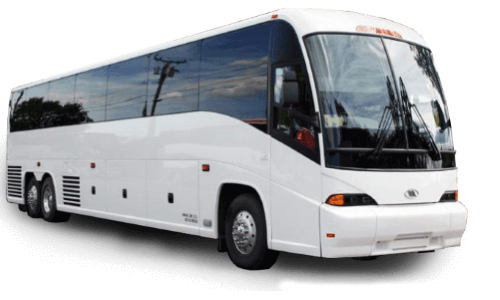 The beautiful state of Alabama, which gets its name from the Choctaw tribe, offers a diverse range of activities and attractions for everyone. From exploring historic southern plantations to marveling at the technological wonders of the Huntsville Space Center, Alabama has it all. The landscape stretches from the Southern Appalachian Mountains to the gorgeous Gulf Coast, providing endless opportunities for adventure and relaxation.
As you travel along Interstate 65, you'll find Alabama's three largest cities, each with its unique charm and appeal.
Birmingham: The largest city in the state, Birmingham is home to over a million people and boasts a thriving commercial and entertainment scene. For history buffs, the Civil Rights District is a must-visit, featuring landmarks such as the 16th Street Baptist Church and the Civil Rights Institute. If you're looking for cultural experiences, Birmingham offers a symphony, ballet, opera company, and the Alys Stephens Center, which brings in performers from around the globe. Nature lovers can head to Oak Mountain State Park for concerts in a beautiful outdoor amphitheater.
Montgomery: As you continue your journey south, you'll come across Montgomery, the state capital steeped in history. Here, you can explore beautiful antebellum neighborhoods, the neoclassical state capital building, and more. Enjoy the vibrant nightlife and entertainment scene, featuring a minor league baseball stadium, riverfront concert venue, and numerous clubs and restaurants. Don't forget to visit the Blount Cultural Park, home to the Art Museum and the Shakespeare Festival, both renowned for their innovative designs.
Mobile: At the southern end of Interstate 65, you'll find Mobile, a historic port city with a booming resort industry along the Gulf Coast. Discover preserved historical buildings, the Mobile Civic Center, the Saenger Theater, and the expanded Mobile Museum of Art. Don't miss the USS Alabama, a WWII battleship turned museum, and the annual Mardi Gras celebration in February, second only to New Orleans in popularity.

With its mild climate, Alabama is perfect for year-round outdoor activities. Explore the state's three major National Forests and 22 state parks, offering endless trails and pristine terrain for adventure. Enjoy fishing in Alabama's lakes and rivers, or try your hand at charter fishing in the Gulf from Mobile and the surrounding areas.
If you're more into spectator sports, Alabama has plenty to offer. Catch the Talladega 500, one of the biggest stock car races in the country, or join millions of fans supporting their favorite football teams, Auburn University and the University of Alabama, from September to December.
Charter Bus Rentals In Alabama
Knowing all the different attractions, and happening in Alabama, finding the right charter bus for your excursion is essential. Depending on the size of your group and your specific needs, you can choose from various options, including mini-buses that seat 24 to 35 passengers and full-sized buses that can accommodate up to 57 people. Most charter buses come equipped with comfortable seats, climate control, and a premium sound system, while additional amenities such as Wi-Fi, DVD players, and charging stations may be requested.
Price4Limo offers various types of charter buses to cater to different needs:
Minibus: With a capacity of 18 to 25 passengers, minibuses are perfect for smaller groups looking for a compact yet comfortable transportation option.
Standard Charter Bus: Accommodating up to 56 passengers, standard charter buses are ideal for medium-sized groups and feature various amenities for a comfortable trip.
Luxury Coach: Can come with feature like leather seats, TVs, and individual power outlets, accommodating up to 56 passengers.
Limousine Rentals In Alabama
Renting a limousine in Alabama is an excellent way to elevate your event or special occasion. Limos offer class, luxury, and comfort that make for a time like no other. At Price4Limo, our dedicated team is committed to helping you plan the perfect event with our exceptional limousine services in Alabama. Catering to groups of up to 20 people, we have a few different options you can choose from:
Traditional Stretch Limousines: Classic and elegant, stretch limos can accommodate up to 10 passengers, making them ideal for intimate gatherings.

SUV Limousines: With a capacity of 14 to 20 passengers, SUV limos offer more space and are perfect for larger groups seeking a touch of extravagance.

Hummer Limousines: Known for their bold presence, Hummer limos can accommodate up to 24 passengers and are perfect for making a grand entrance.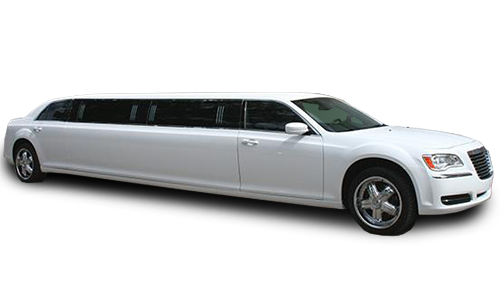 To make your experience even more seamless, we provide an easy-to-use online booking system, allowing you to reserve your vehicle in advance and save valuable time upon arrival in Alabama. Our friendly and professional customer service agents are available seven days a week via phone or email, ensuring that assistance is always just a call or click away. Reach out to us anytime for your Alabama limousine needs!
Book early: To secure your preferred vehicle and avoid disappointment, reserve your limo at least a few months in advance, especially during peak seasons like prom and wedding season.
Party Bus Rentals In Alabama
Everyone knows Alabama. The Tide win every national Championship. The college football at Bryant-Denny Stadium is legendary. Like the Tide, party bus rentals are just as legendary! Perfect for tailgating on gameday or for a prom, these buses give you so much fun. Price4Limo offers a diverse fleet of luxurious buses and minibuses that can comfortably accommodate up to 52 passengers. Our opulent buses come equipped with all the amenities you need to ensure a comfortable and enjoyable journey. Whether you're traveling as part of an organization or simply looking to spend quality time with friends away from home, Price4Limo is here to help you plan every aspect of your trip so that everything runs smoothly upon departure.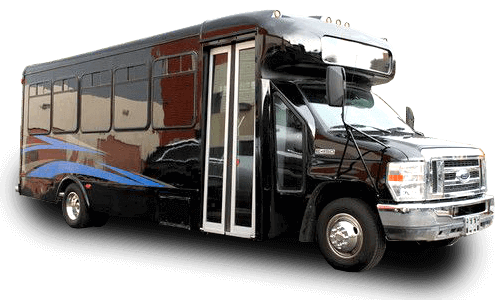 Party buses come in various sizes and styles, typically accommodating between 14 and 50 passengers. Smaller party buses are great for intimate celebrations, while larger buses can cater to more significant events with additional amenities like restrooms and private VIP sections. To make the most of your party bus experience, plan your stops and destinations in advance. This ensures that you'll have enough time to enjoy each location without feeling rushed.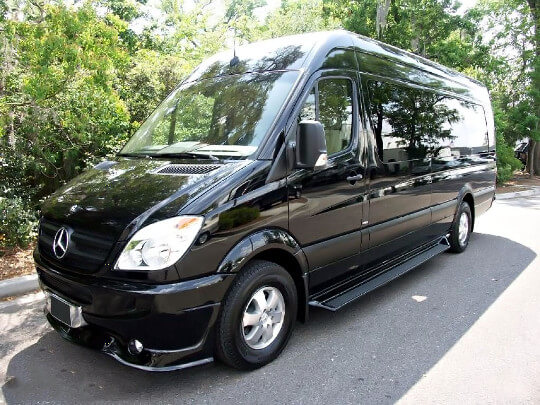 Experience the Best of Alabama with Price4Limo
Discover the rich history, diverse culture, and outdoor activities that Alabama has to offer:
Historical sites: Visit antebellum mansions, civil rights landmarks, and space exploration museums throughout the state.

Musical heritage: Experience live music at various venues, from small clubs in Birmingham to pavilion-style concerts on the Gulf Coast.

Culinary delights: Savor the flavors of Alabama's cuisine, including BBQ, seafood, and local specialties.

Beach relaxation: Unwind on the pristine Gulf Coast beaches and soak up the sun.

Shopping adventures: From high-end boutiques to standard retail, this is a shopper's heaven.
Price 4 Limo is a nationwide marketplace where independently owned transportation companies compete for your business!