The Benefits of Choosing a Private Bus Rental in West Palm Beach
A private bus rental offers convenience, comfort, and safety for your group. Some key advantages include:
Efficient Transportation: You can avoid traffic jams, parking hassles, and the stress of driving by letting a professional handle the roads.
Comfortable Journey: Modern buses come with amenities like air conditioning, comfortable seating, and restrooms, making your trip enjoyable.
Safety and Reliability: Our are who prioritize safety, so you can relax knowing you're in good hands.
Flexible Scheduling: Renting a private bus means you control the itinerary—you can plan stops, breaks, and visit different locations easily.
Cost-effective: When compared to other modes of transportation for large groups, private bus rentals are often more affordable per person.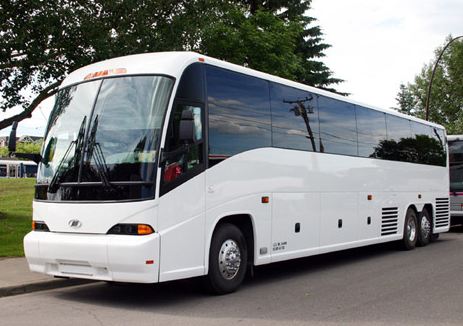 Types of Buses Available for Rent in West Palm Beach
Our extensive fleet offers various options to choose from based on the size of your group and the purpose of the trip. Let's explore the types of buses we offer:
Mini Buses
Ideal for smaller groups of up to 30 passengers, mini buses offer a cozy environment with comfortable seats, air conditioning, and ample luggage space. These smaller buses are perfect for local tours, airport transfers, and corporate events.
Charter Buses
With a capacity of up to 60 passengers, charter buses are the perfect choice for larger groups. Amenities include restrooms, air conditioning, reclining seats, and entertainment systems. These buses are an excellent fit for long-distance trips or special events like weddings and sport tournaments.
Party Buses
For those desiring a more festive atmosphere, party buses are an exciting option. These buses can accommodate anywhere from 20 to 50 passengers, and feature amenities like dance floors, sound systems, bars, and mood lighting. Party buses are great for celebrations such as bachelor/bachelorette parties or birthdays.
Shuttle Buses
Designed for efficient transport between two locations, shuttle buses are a great choice for airport transfers, hotel shuttles, or corporate events. These buses typically hold up to 25 passengers and come with comfortable seats, air conditioning, and space for luggage.
Planning Your Trip: Tips and Considerations with Private Bus Rentals
As you plan your trip in West Palm Beach, consider the following tips to ensure a smooth, stress-free experience:
Determine your budget: Before you begin shopping around for a rental, determine your budget and discuss it with your group to avoid any misunderstandings.
Consider bus accessibility: If you have passengers with mobility concerns, inquire about accessibility options like wheelchair lifts or ramps.
Plan your itinerary: Finalize the destinations and stops on your trip so that you can provide the most accurate information while booking the bus.
Book in advance: To guarantee availability and the best rates, reserve your private bus rental at least one month ahead of time.
Communicate your needs: Discuss any specific requests or preferences with us—you'll find that we are eager to accommodate.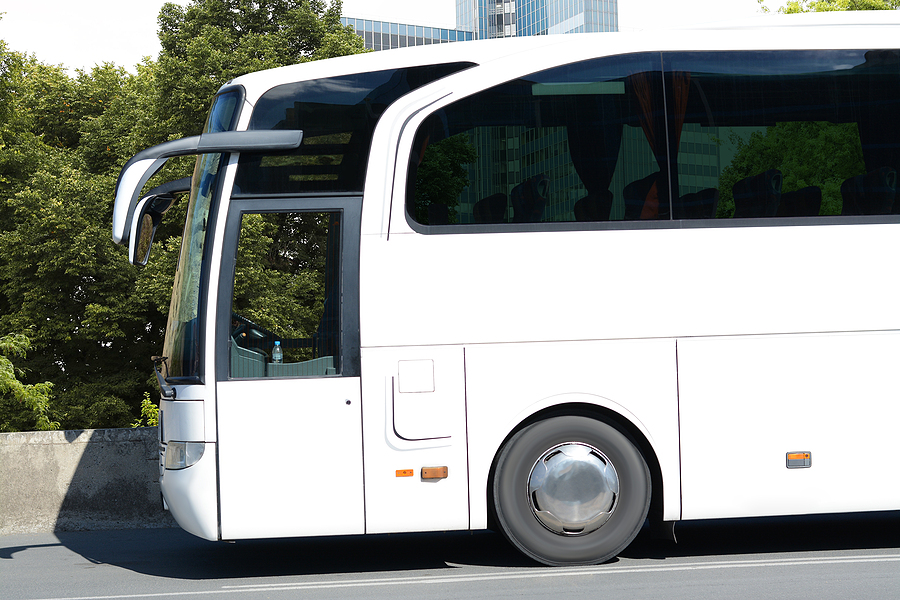 Preparing the Perfect Itinerary for Your West Palm Beach Adventure
Creating a well-rounded and exciting itinerary is crucial for any successful trip to West Palm Beach. As you prepare your trip, we recommend the following attractions and events to include in your private bus tour:
SunFest: An annual multi-day music festival held on the waterfront in downtown West Palm Beach. Visitors can enjoy live music, art installations, food vendors, and more while soaking up the Florida sunshine.
Rosemary Square: Formerly known as CityPlace, Rosemary Square is a one-stop destination for shopping, dining, entertainment, and more. Make sure to stop by the shops, restaurants, and experiences that make this urban oasis so popular.
Clematis Street: As the heart of West Palm Beach's vibrant nightlife, Clematis Street features numerous bars, clubs, and restaurants for an unforgettable night out. Explore spots like Lost Weekend, Batch, Rocco's Tacos, and Rivales Taqueria & Craft Bar to experience West Palm's lively atmosphere.
Palm Beach Zoo & Conservation Society: Perfect for animal lovers of all ages, this 23-acre zoological park boasts over 550 animals from around the world in a lush tropical habitat. As part of your tour, the zoo will help bring guests closer to nature.
Mounts Botanical Garden: This serene garden offers acres of preserved flora and fauna native to Florida. It's a peaceful escape from the city's bustling energy and provides a fantastic opportunity for group bonding amidst nature.
Unique Dining Experiences in West Palm Beach
No trip to West Palm Beach would be complete without indulging in the city's food scene. Sample diverse flavors at various flavorful establishments throughout downtown and beyond. Here are a few recommendations:
Grato: Known for its pizzas and cocktails, Grato also offers a phenomenal weekend brunch that's worth a visit.
Rhythm Cafe: A hidden gem in West Palm Beach, this eclectic eatery provides a unique atmosphere and creative dishes guaranteed to impress your group.
Table 26: Perfect for a special night out, this elegant restaurant offers fresh seafood and steaks in a luxurious setting reminiscent of dining on a yacht.
Galley at Hilton West Palm Beach: Far from your average hotel restaurant, this trendy eatery offers fresh seafood, wood-fired pizzas, and mouthwatering desserts.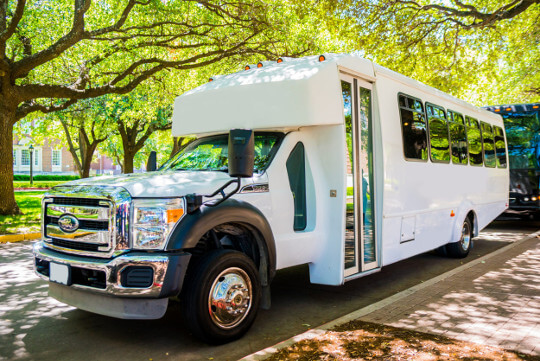 Luxurious Accommodations in West Palm Beach
Whether you're looking for a cozy bed and breakfast or a modern hotel, West Palm Beach has plenty of lodging options for your group to rest and recharge after a day full of adventure.
Hilton West Palm Beach: This recently built hotel offers convenient access to downtown, modern rooms, and an array of events and amenities for guests.
Residence Inn by Marriott: Ideal for larger groups or long stays, this hotel features easy walking access to downtown and offers complimentary breakfast.
Hyatt Place West Palm Beach: With live music every night, an indoor pool, and hot tub, this hotel is perfect for business travelers or those looking for entertainment.
Hotel Biba: Art lovers and history buffs alike will adore this funky bed and breakfast located near the airport.
Book Your Private Bus Rental in West Palm Beach Today
With all that West Palm Beach has to offer, there's no better way to explore this vibrant city than with a private bus rental tailored to your group's needs. Let our experts help you plan the perfect West Palm Beach getaway. Call us today for a quote and get ready to make unforgettable memories on your adventure through South Florida!