Day 1: Start Your Adventure in Downtown West Palm Beach
Your trip begins in downtown West Palm Beach, known for its charming historic districts, bustling shopping areas, and lively nightlife scene. As you stroll along Clematis Street, you'll feel the energy and excitement of the city's vibrant heart.
Make sure to stop at some of the many shops, galleries, cafes, and restaurants that line this lively avenue. Take a break at Subculture Coffee, where you'll enjoy some of the finest house-roasted coffee specialties while soaking in the local arts and culture scene.
Be sure not to miss the beautiful Norton Museum of Art, home to a diverse collection ranging from European paintings to contemporary masterpieces. And if it's a Thursday night, stick around for Art After Dark, where museum nightlife comes alive with exciting events, live music, and more.
When dinner time rolls around, head on over to Avocado Grill for a fresh take on farm-to-table cuisine with innovative small plates and handcrafted cocktails.
Day 2: Relax and Discover the Natural Beauty of West Palm Beach
Welcome the morning with a visit to Mounts Botanical Garden, a 14-acre living showcase filled with lush gardens, beautiful plants, and scenic walkways. Embrace the serenity of nature as you stroll leisurely through the themed gardens, including the Butterfly Garden and the Mediterranean Garden.
Your next stop is located just south of West Palm Beach - the beautiful Gumbo Limbo Nature Center. Here, you'll get to marvel at local marine life, including sea turtles and coral reef animals. Don't miss the Butterfly Pavilion for a magical experience filled with colorful wings.
Feel the sun on your shoulders as you continue your journey to Peanut Island, a tropical island oasis accessible by chartered boat or water taxi. Enjoy water activities like snorkeling and paddleboarding, go for a swim in clear, shallow waters, or explore the beautiful nature trails and picnic areas scattered around the island.
As you wind down your day of exploration, head back to downtown West Palm Beach for an exceptional dining experience at Table 26° Palm Beach, where globally inspired cuisine meets Palm Beach's chic atmosphere.
Day 3: Immerse Yourself in West Palm Beach's Cultural Scene
Kick off your third day in West Palm Beach with a visit to Ann Norton Sculpture Gardens, a delightful 2-acre oasis featuring over 100 unique sculptures crafted by artist Ann Weaver Norton. Wander through hidden niche gardens, as you take in a mix of artistic expression and natural beauty.
Your cultural voyage continues at the Raymond F. Kravis Center for the Performing Arts, a premier cultural venue hosting Broadway shows, major concerts, intimate theater productions, celebrated dance troupes, and more. Book tickets for a matinee performance or hold out for an evening show.
As the sun sets, treat yourself to a fine dining experience at the acclaimed Pistache French Bistro, located in a beautiful historic building in downtown West Palm Beach. Enjoy French classics with modern inspirations, enhanced by elegant decor and attentive service.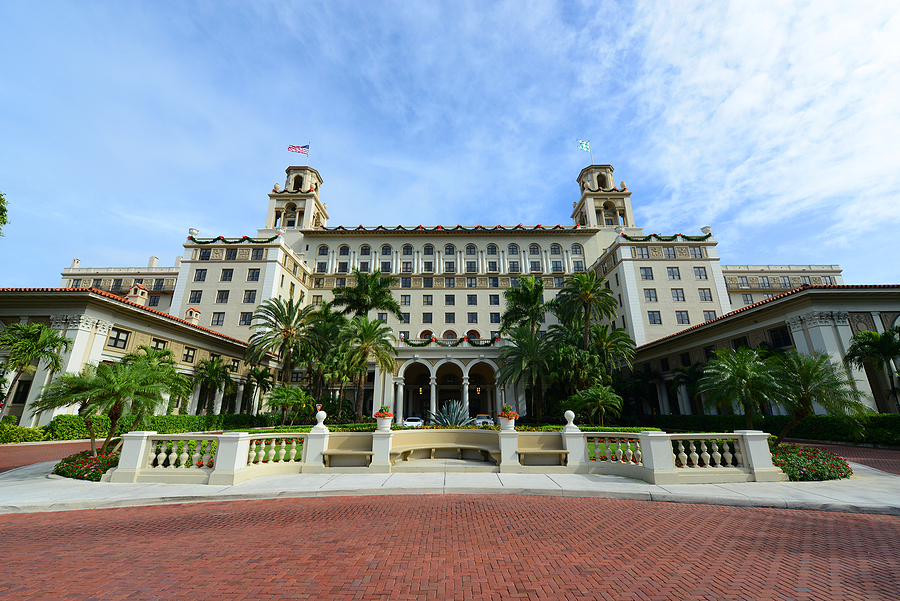 Day 4: History and Wildlife of West Palm Beach
Begin your final day in West Palm Beach stepping back in time as you explore the gorgeous Henry Morrison Flagler Museum, also called Whitehall, the opulent winter retreat of the founder of West Palm Beach.
After taking in the grandeur of high society of the past, head to West Palm Beach's breathtaking Manatee Lagoon, an educational center where visitors can view manatees up close and personal, learn about their ecosystems and how to protect these gentle giants.
To cap off your West Palm Beach adventure, indulge in a memorable dinner at The Breakers Palm Beach, a stunning oceanfront resort with an array of dining choices from innovative Italian cuisine at Flagler Steakhouse, to fresh seafood and gourmet Japanese dishes at Echo.
With our team and bus fleet handy, you're ready to embark on a memorable journey through the best of what West Palm Beach has to offer. Allow us to help you arrange the perfect charter bus for your group's needs, ensuring comfortable transportation tailor-made for your itinerary. When you're ready to start planning your incredible West Palm Beach adventure, give us a call at Price4Limo for your personalized quote. We'll make sure your trip is unforgettable from start to finish!