Palm Beach Polo Season
International Polo Club Palm Beach comes alive between January 1st and April 23rd, hosting the prestigious Palm Beach Polo Season. This high-stakes event offers attendees an incredible opportunity to watch elite professional polo players compete in what is often referred to as the "sport of kings." With VIP seating options, lavish brunches, and an elegant atmosphere, the Palm Beach Polo Season offers a unique and unforgettable experience.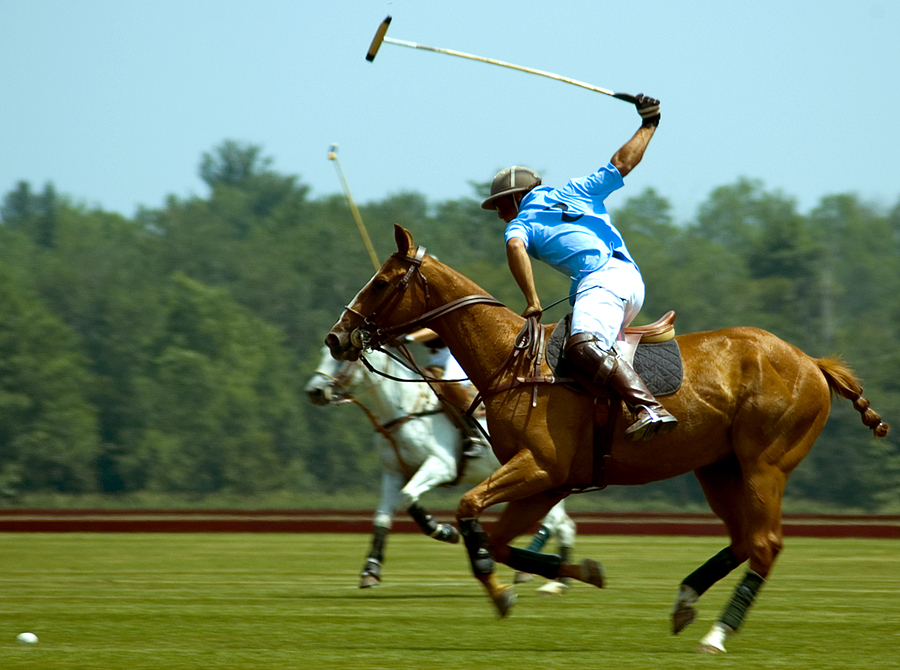 Barrett-Jackson Auto Auction
The Barrett-Jackson Auto Auction (April 13-15) showcases some of the world's most unique and coveted vehicles. From rare classic cars to contemporary masterpieces, this international event offers automotive enthusiasts a chance to witness history on display. Attendees can also enjoy live auctions, interactive exhibits, and even test drives of some cutting-edge vehicles. This event is not only a spectacle for experienced car collectors but also a fun day out for anyone with an appreciation for beautiful automobiles.
Delray Affair
The Delray Affair (April 14-16) is a celebration of artists and their creations. As one of the largest outdoor arts and crafts festivals in the Southeast United States, this annual event stretches across twelve city blocks and features over 600 exhibitors. Visitors can expect to find art in various forms, live entertainment, and diverse food offerings. The Delray Affair provides an excellent opportunity to discover and support local talent while enjoying the beautiful Florida sunshine.
Black Gold Jubilee
Each year on April 15th, the Black Gold Jubilee celebrates the rich agricultural heritage of Belle Glade and the surrounding communities. This family-friendly event features live music, agricultural exhibitions, a parade, and a spectacular fireworks display to close out the night. It's a fantastic way to enjoy Florida's rich history and culture while spending quality time with family and friends.
Sweet Corn Fiesta
The Sweet Corn Fiesta is an annual tradition held on April 23rd at the South Florida Fairgrounds that celebrates the local sweet corn growing season. This event is packed with fun for all ages, including live entertainment, interactive exhibits, a corn eating competition, and plenty of delicious food. Don't miss out on fresh roasted sweet corn and fun activities for the whole family!
Boca Bacchanal
Taking place on April 29th and 30th, Boca Bacchanal is a premier wine and food event in South Florida. Featuring various events like the Grand Tasting and Vintner Dinners, visitors have the opportunity to taste exquisite dishes from renowned chefs, sip on fine wines, and learn from sommeliers about wine pairings. Proceeds from this event benefit the Boca Raton Historical Society & Museum.
MOSAIC
Throughout May, MOSAIC is a month-long celebration of arts and culture in Palm Beach County. This event features various engaging experiences, such as live performances, art exhibitions, workshops, and more. Participants will also have the opportunity to meet local artists, attend gallery openings, and even take part in hands-on workshops. Everyone from art enthusiasts to the casual observer will find something to enjoy during this vibrant month.
SunFest
SunFest (May 5-7) is Florida's largest waterfront music and art festival, attracting thousands of music fans each spring to West Palm Beach. With a diverse lineup of over 50 bands across various genres, visitors are treated to an unforgettable experience on the stunning Intracoastal waterfront. Food vendors, art exhibits, and fireworks complement the incredible live performances, making SunFest a must-attend event for music lovers.
The Pink Retreat
The Pink Retreat (June 8-11) is a unique gathering for fans of the iconic brand, Lilly Pulitzer. This event includes various activities, presentations, shopping opportunities, and exclusive access to Lilly Pulitzer collections. Held at various locations across West Palm Beach, The Pink Retreat provides a fun and memorable weekend in sunny Florida for Lilly lovers.
Delray Beach July 4th Celebration
Held annually on July 4th, the Delray Beach July 4th Celebration is a fantastic family-friendly event featuring live music, food trucks, kids' activities, and one of South Florida's largest fireworks displays. Attendees can enjoy the festivities at the beach while soaking up the sun and celebrating America's birthday.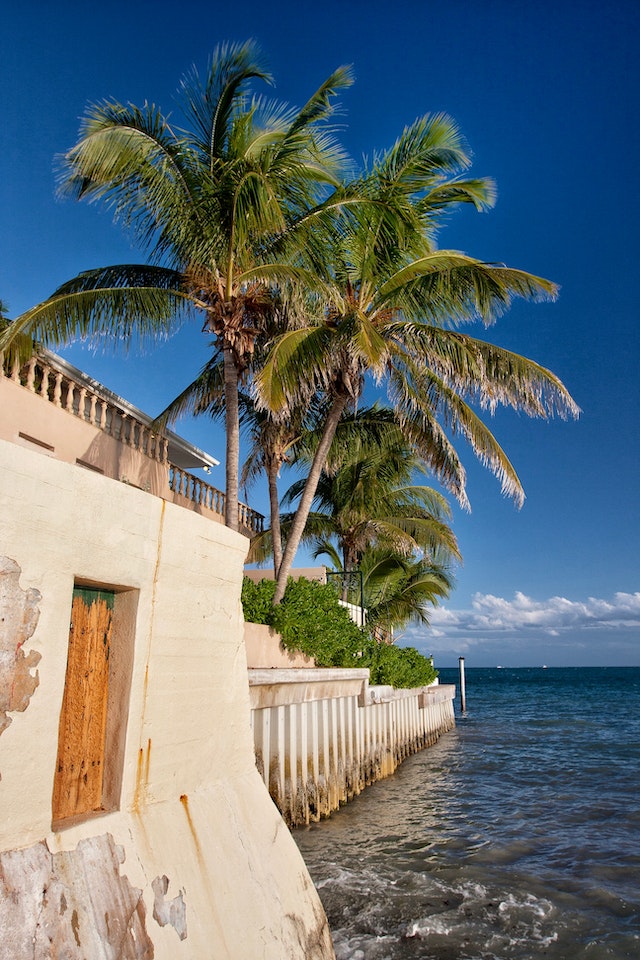 Palm Beach Shakespeare Festival
Shakespeare By The Sea is held from July 6th to July 23rd each year and offers free outdoor performances of William Shakespeare's timeless plays. Held at the beautiful Seabreeze Amphitheater in Carlin Park, these professional-quality performances are not only entertaining but also educational. Bring your lawn chairs and picnic blankets and enjoy classic theatre under the stars.
Boynton Beach Pirate Fest & Mermaid Splash
The annual Boynton Beach Pirate Fest & Mermaid Splash (October 28-29) is a free family event featuring live pirate reenactments, mermaid encounters, children's activities, costume contests, and live music. Attendees can also enjoy food and craft vendors while immersing themselves in the nautical-themed fun. This unique festival is sure to delight kids and adults alike.
The TimberTech Championship
The TimberTech Championship (October 30-November 5) is an annual professional golf tournament held at the prestigious Broken Sound Club. This premier event attracts elite players from the PGA TOUR Champions and offers visitors an opportunity to see some of the world's best golfers compete on a challenging course. Spectators can also enjoy delicious food and beverage options while taking in the action.
Palm Beach Food & Wine Fest
The Palm Beach Food & Wine Fest is an annual celebration of culinary excellence held from December 7-10. This epicurean event features chef-led dinners, tastings, cooking demonstrations, and more. Attending the Palm Beach Food & Wine Fest offers a unique opportunity to sample dishes from world-renowned chefs while enjoying the chic ambiance that West Palm Beach offers.
The Garden of Life Palm Beaches Marathon
The Garden of Life Palm Beaches Marathon is held on December 9-10 and offers a scenic marathon, half-marathon, and 5K race along the picturesque waterfront. This event attracts runners from around the globe and includes a two-day Health & Fitness Expo leading up to race day. Whether participating as a runner or cheering from the sidelines, this event is a fun and energetic way to explore West Palm Beach.
There are many other exciting annual events such as LagoonFest, Pairings Food & Wine Event, Flavor Palm Beach, Holiday in Paradise, Downtown Delray Beach Restaurant Month, Oktoberfest, Boca Raton Bowl, Holiday Boat Parades, and Summer in Paradise. Don't forget to plan your visit to West Palm Beach around some of these fantastic events.
Rent A West Palm Beach Bus Rental From Price4Limo
Lastly, to truly experience these events in style and comfort, consider booking your transportation with Price4Limo. With a wide range of charter buses and limousines available, Price4Limo ensures you make the most of your time in West Palm Beach, Florida.