Colorado Charter Bus, Limo Service, and Party Bus Rentals
You won't find a better selection for limos, charter and party buses in Colorado than at Price4Limo. Complete the form to view vehicles available in your area.
Welcome to Price4Limo! We are a full service limousine, charter bus, and party bus company that has been serving the great state of Colorado for over ten years. Our fleet includes everything from charter buses to sprinter vans, so you can book any vehicle to meet your needs. Customers often ask us why they should choose Price4Limo for their transportation needs, especially in a cost-conscious state like Colorado. Although we do offer very competitive rates for our vehicles, we also have excellent customer support staff and an industry leading reputation for cleanliness and reliability. If you're ready to book one of our vehicles or want more information about how we can make your trip amazing, call us today,
Traveling with a large party? View our Colorado charter buses
Top Charter Bus Rental Company In Colorado
If you're looking for the best charter bus rental company in Colorado, look no further than Price4Limo. We are the largest charter bus rental company in Colorado, so we have the largest fleet of buses and limousines available to book from any location. Our team will transport you and your guests with care, whether it's across town or across a state border. We offer our customers door-to-door pickup services for all types of trips, whether it's a wedding ceremony or business conference. Our buses will also provide service at airports and train stations when traveling by air or rail respectively.
Best Colorado Limousines
When you want to explore the beautiful Colorado and take a break from all the driving, call us at Price4Limo. We are one of the best Colorado limousine service providers that provides service in all areas of Colorado including Denver, Boulder, Fort Collins, Vail and much more! We have been providing customers with professional services. Our fleet consists of luxurious town cars, sedans and SUVs that will make your travels easier while being stylishly comfortable. If you're interested in booking one of our amazing rental cars for your trip then give us a call today
Browse our fleet of limos, party buses, charter bus rentals & more available in Colorado. See what vehicle rentals are available in your area by searching through the list above.
Hop in one of our outstanding party buses or limo rentals for your future significant celebration. Join your friends and family at the Denver Bronco's stadium in style. Make a reservation for a limo service for prom at an affordable hourly rate. If you are going to need airport transfer service our sprinter buses or car services can take you to your destination on time. A party bus can make a boring night on the town into a remarkable affair. If you are getting married and desire wedding transportation see our limousine rentals we have usable for your special event.
Colorado is an exciting state full of outdoor activities as well as bustling urban areas like Denver, Fort Collins, Colorado Springs, Aspen & Boulder. In Denver make arrangements to see your favorite band or act at Red Rocks Amphitheater. Go catch a baseball game at Coors Field or explore what downtown Denver has to offer. If you like skiing and other winter sports Aspen is the destination you've been looking for.
Choose Colorado Party Buses
A Colorado party bus rental is a great way to explore Colorado. Our fleet of buses come in all shapes and sizes, so you can rent the perfect party bus for your group. You can even choose a limo or shuttle van if you're traveling with small groups, or if you want something more luxurious than a standard charter bus. If you live in Colorado, need transportation around town or are planning a trip out of state, Price4Limo has got you covered! We offer high-quality service will make sure everyone has a good time on the way to their destination—and then back home safely again when it's all over.
Why Choose Price4Limo?
Price4Limo has the largest selection of Colorado Charter Buses, Limousines, and Party Buses. We have been providing charter buses to the Denver area. Our experience provides us with a distinct advantage over other companies in our industry. In addition to our expertise in this field, Price4Limo also offers superior customer service that can't be matched by any other company in Colorado. Our friendly staff will do everything they can to make sure your transportation needs are met at every stage of your reservation process with us!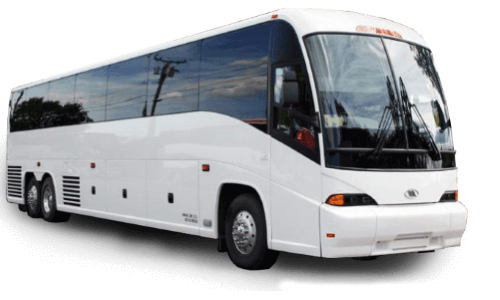 56-Passenger MCI Bus
The 56-passenger MCI bus is a great choice for large groups. This vehicle is perfect for: Group travel during peak times, Long distance trips with multiple stops or destinations.
Charter Bus Pricing Explained
When you're planning a trip with your friends, family or coworkers, a charter bus can be an ideal choice for getting around. Whether you need to pick up from multiple locations, head out for an all-day event or even just want to travel in style on the way to work and back again, our charter buses have got you covered. With so many options available at different rates based on where you are going and what time of day it is, we've made it easy for any group size or budget!

Minibus Rentals
Minibus rentals are a great way to travel in Colorado. Minibuses are more economical than limousines, and they have more seating than party buses. Minibuses will seat up to 26+ passengers, and they're perfect for business trips and group outings such as weddings or reunions. Minibuses are also more economical than buses because they can be rented on an hourly basis instead of by the day or week like a charter bus would be. If you need to rent one for a short period of time then consider renting a minibus instead of taking the whole family out for lunch at Denny's before returning it later that afternoon; this will help keep costs down while still allowing everyone some time together outside of work!
18 Passenger Minibus
One of the most popular options for airport transportation is the 18 passenger minibus. These vehicles are great for larger groups, and they're often used by schools and sports teams as well. For example, if you need to take a group on an excursion to an outdoor concert in Denver or Boulder, our 18 passenger minibuses can accommodate your party comfortably while still fitting within budget.
Mini Bus Pricing Explained
Mini bus pricing is based on a number of factors. The first, and most important, is the number of passengers you are traveling with—the more passengers you have, the higher your price will be. The second factor that affects mini bus pricing is distance traveled. When it comes to our party buses, limos and other vehicles we offer in Colorado Springs CO - Denver CO - Fort Collins CO - Pueblo CO - Vail CO - Aspen CO - Telluride CO - Durango CO we have no problem driving pretty far if needed! The third factor that affects mini bus pricing is how long you plan on renting for your trip. If you want to rent a party bus for just one day or weekend then expect to pay less than if you were renting one for weeks at a time. We also offer longer term discounts so be sure to ask us about those too!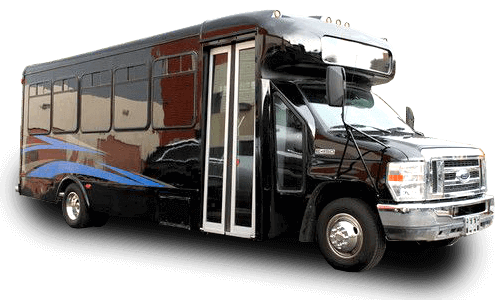 30-Passenger Tiffany Party Bus
Our 30-passenger Tiffany Party Bus is the most luxurious option available for your group. It features leather seating throughout with a heated bathroom and bar in the rear of the bus. This bus also has an entertainment system with surround sound and video monitors built into each seat. Each seat has its own USB charging port so you can charge your phone or tablet while on board!
Party Bus Pricing Explained
Party bus rentals are more expensive than limousines. Party bus rentals are more expensive than minibuses. Party bus rentals are more expensive than motor coaches. Party bus rentals are more expensive than limos, which are already pretty pricey. The primary reason for this is size: party buses hold up to 50 people in some cases and can be used for any occasion from a bachelor or bachelorette party to an anniversary celebration to a prom night or wedding — they're like rolling nightclubs on wheels!

Motorcoaches For Hire
Motorcoaches are available to rent for any occasion. Whether you're planning a wedding, an adventure-filled bachelor party or a family reunion, we have the vehicle that will best suit your needs and desires. Our motorcoaches can accommodate up to 56 passengers with free WiFi and DVD players installed in each seat. There is also ample room for luggage during long trips across state lines! If you're looking for luxury transportation that won't break the bank, contact us today to reserve one of our many options.
45 Passenger Temsa Motorcoach
The 45-passenger Temsa Motorcoach is the perfect option for your group of up to 45 people. This motorcoach has all the luxuries that you need, including leather seats and a DVD player. The Wi-Fi is free, so you can stay connected while on the go! You can rent this bus in Colorado or anywhere else across America, as well as anywhere else in this solar system!
Motorcoach Pricing Explained
Price4Limo's motorcoach pricing is based on the number of passengers, days and distance. We offer a variety of vehicles for distance travel so that you can enjoy your trip. We have coaches with 40 seats and luxurious buses with 50 seats to accommodate large groups. Price4Limo also offers charter transportation for local events such as private parties and weddings.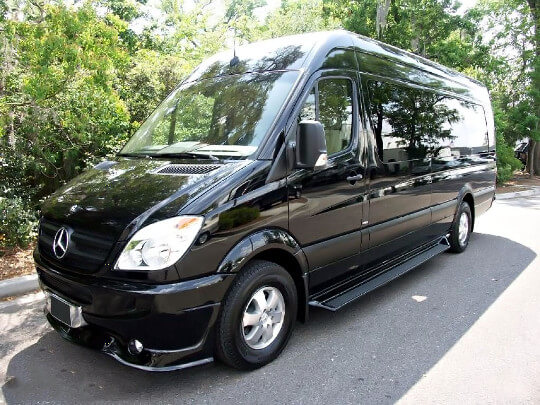 Sprinter Limo Rentals
We're going to take a look at the Sprinter Limo rental cost and price, so you can make an informed decision about whether this vehicle is right for your group. Of course, there are other factors that will affect the price of your limousine rental – such as the amount of time you need it, where you want to go in Colorado, how many people will be riding in the limo, and what amenities are included. If you have any questions about these things or would like more information on pricing for Sprinter Limos by Price4Limo please give us a call
10 Passenger Executive Mercedes-Benz Sprinter
The 10 passenger Executive Mercedes-Benz Sprinter is the ideal choice for larger groups and longer distances. With seating for ten passengers and a spacious interior, this vehicle is perfect for airport transportation or any other trip that you're taking with your friends or family. The luxury interior features leather seats and plenty of legroom, making the ride comfortable and stress-free.
Limo Sprinter Pricing Explained
Limo Sprinter pricing is based on a variety of factors, including:
The number of seats in your vehicle

The length of your rental

How many days you need the limousine for your event

How many hours you need the limousine service to provide its services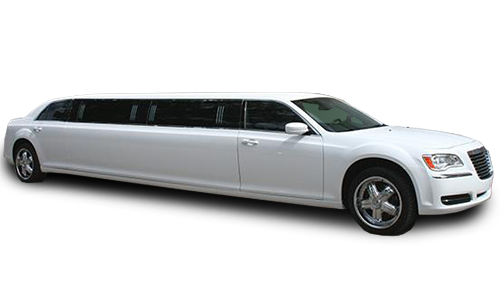 Luxury Limousine Options
Our 15-passenger Black Hummer limo is outfitted with a plush interior and a state-of-the-art sound system. You'll be able to relax in the comfort of its leather seats, which can be both heated or cooled depending on your preference. There's also plenty of space for your luggage in the back, so you don't have to worry about carrying around heavy bags all day. The 8-Passenger Stretch Lincoln Limousine is another great option for larger groups. It features plush seating throughout, plus leather armrests on every side that allow you to stretch out and relax during your ride. This car also comes equipped with climate control so you can keep it cool or warm depending on what time of year it is!
8-Passenger Stretch Lincoln Limousine
The 8-passenger stretch Lincoln limousine is an eight passenger limo that can be rented for your next party or event. This vehicle is designed with the upper level of comfort and style in mind. Not only does this beautiful vehicle come with high end amenities, but it also has a spacious interior so you'll have plenty of room to relax on your trip.
Luxury Limo Pricing Explained
Limo rental prices are based on the distance you're traveling and the type of limo you want to rent. Price4Limo offers a wide range of luxury limos, including BMW 7 Series and Mercedes Benz S Class cars with room for up to 8 passengers. Limousines also come in various sizes, ranging from full-size vans to compact party buses that seat up to 20 people. To find out how much it will cost to charter your next luxury ride, just fill out our easy quote form,
SUV Hummer limos are a great way to make a statement. These vehicles are perfect for transporting large groups of people and are the ideal choice for weddings, proms, and other special occasions. They're also a great option when traveling in Colorado with your family or friends. If you're looking for an SUV hummer rental in Colorado Springs or Denver, Price4Limo can help!
15 Passenger Black Hummer Limo
The 15 Passenger Black Hummer Limo is an excellent choice for a large group looking to get around Colorado. This limo has an impressive seating capacity of 15 passengers and room for luggage, so you don't have to worry about carrying your bags or squeezing into the back seat. It also features some great amenities, including tinted windows, LED lighting and premium sound system with speakers in every seat.
Hummer Limo Pricing Explained
When you're looking for Hummer limo rentals, you want to know exactly how much it's going to cost. While there are several factors that go into the final price of your reservation, we've put together a handy chart below to help you get an idea of what you can expect: The number of hours needed for your event will affect the overall price. For example, if you need a ride from one city to another on Saturday night and return on Sunday morning, then two full days may be needed.
Airport Transportation Buses For Rent
Renting a charter bus for your next trip to Colorado is one of the best ways to experience all that it has to offer. With so many different airports and bus stations, it can be difficult to decide which one you should use. We've compiled a list of each airport in Colorado and their corresponding transportation options:
Denver International Airport (DEN) offers several buses for hire with varying capacities. The largest option is the 29 passenger party bus, which comes equipped with two TVs and stereo system.

Aurora Municipal Airport (AOA) also provides access to party buses ranging from 12-29 passengers, as well as a smaller shuttle bus that seats up to 9 people.

Colorado Springs Airport (COS) has smaller 10-20 passenger vehicles available at both terminals along with full size coaches up to 50 passengers. Reservations must be made in advance via phone or internet booking systems; however walk-up reservations are accepted on some routes only during peak hours such as holidays or special events when traffic patterns may change.
Shuttle To The Venue With Wedding Transportation
Whether you're looking for a wedding transportation service that will pick up and drop off your guests all day, or just need an airport shuttle to get from the hotel to the airport, we can help. Our fleet includes limousines, party buses, vans and more. Our prices are competitive and our are reliable. We have been serving Colorado for many years and have a great reputation among our customers because of our excellent customer service. If you're planning a large event in Colorado – whether it's a corporate event or a family reunion – our buses and shuttle services can help make sure everyone has fun on their trip!
Coach Bus Transport For Sport Teams
Coach buses are ideal for transporting large groups of people and their equipment. They are able to hold up to 58 passengers and have plenty of room for luggage and gear. If you need to transport your sports team, we can help! We will work with you to determine the best type of coach bus that fits your needs, whether you're looking for a full-sized vehicle or something smaller like an air-conditioned van. If you're planning on hitting the road with a group from out-of-town, then we recommend renting one of our deluxe motorcoaches that includes Wi-Fi access so everyone can stay connected during their travels!
School Bus Rentals For Perfect School Trips
If you are planning a field trip for your students, or if you need transportation for other school activities, then consider chartering a school bus. School buses are an excellent choice because they offer safe and reliable transportation that can accommodate up to 57 passengers. In addition to serving as part of the daily transportation system in many schools throughout the country, these vehicles are also used to transport students on field trips and athletic events, as well as provide special services such as senior citizen transportation.
Government Charter Bus Rentals
A government charter bus rental can be a great way to transport your group to your event or meeting. When you're planning a trip with government officials, there are several factors that will determine which type of bus is best for your needs. Price4Limo has been helping groups travel safely for years, so let us help you find the perfect vehicle for your trip!
The first step in chartering a bus from Price4Limo is determining how many passengers will be riding on the trip and what kind of amenities are needed. Do you need extra space? Will everyone need their own seat? What amenities do they want to have available during the drive?

Our staff will work with you to determine what options are best suited for your group's needs. We encourage all customers looking into this option to contact us before booking anything else so we can provide them with all the information they need before making any decisions about which buses would work best for them.
Book Corporate Travel Coach Buses
Booking a corporate travel coach bus is a great way to travel in style, whether you're traveling with your company or your family. Corporate travel coach buses are the perfect way to travel in style, while also making sure that everyone has plenty of space and comfort. Whether it's business or pleasure, booking a corporate travel coach bus today will ensure that everyone has everything they need for their trip. Corporate travelers often want more than just transportation; they want amenities as well. Coach buses can provide those things!
Prom and Formal Shuttle Service
Price4Limo can provide limousine service for your prom and formal shuttle needs. Have a large group of friends that need to be picked up from the airport? No problem! We offer pickup and drop off services for Colorado Springs Airport, Denver International Airport, and Colorado Springs Municipal Airport.
Sports Teams in Colorado
Colorado is home to some of the country's most prestigious sports teams, including:
Colorado Avalanche (NHL)

Colorado Rockies (MLB)

Colorado Rapids (MLS)

Colorado Mammoth (NLL)

Colorado Springs Sky Sox (independent minor league baseball team affiliated with MLB)

Denver Nuggets (NBA)

Denver Outlaws (MLL)

Denver Pioneers
Popular Cities in Colorado
Colorado Springs: This city is the fourth most populous city in Colorado with a population of about 723,000. It's located about 12 miles south of downtown Denver and has an average temperature of 52 degrees in winter, 74 degrees in summer and it gets about 20 inches of snowfall per year. The city has many attractions such as Cheyenne Mountain Zoo, Garden of the Gods Park and Pikes Peak Highway which you can enjoy while on your trip to Colorado Springs.

Denver: The capital city of Colorado is one of the fastest growing cities in America with a population that exceeds 700k people! In addition to being home to some great museums like Museum Of Nature & Science or Children's Museum Of Denver - Downtown Aquarium where you can spend hours learning about science or taking pictures with sea creatures; there are tons of restaurants around this area including Del Frisco Grille steakhouse which offers delicious steaks along with amazing cocktails! If you're looking for something more low key then check out Illegal Pete's Taqueria & Cantina where they offer fresh tacos made from scratch every day!
Best Attractions in Colorado
You can find many attractions in Colorado, such as:
Rocky Mountain National Park

Pike's Peak

Denver Zoo

Denver Aquarium
Airports We Service in Colorado
We offer bus and limo service to the following airports in Colorado:
Colorado Springs Airport (COS)

Denver International Airport (DEN)

Fort Collins-Loveland Airport (FNL)

Grand Junction Regional Airport (GJT)
Price 4 Limo is a nationwide marketplace where independently owned transportation companies compete for your business!