Virginia Charter Bus, Limo Service, and Party Bus Rentals
You won't find a better selection for limos, charter and party buses in Virginia than at Price4Limo. Complete the form to view vehicles available in your area.
When you want to make a day out of sight-seeing with your friends, family or co-workers in Virginia, then you need to book a rental from Price4Limo. Virginia is beautiful and there's a lot to see. With our transportation services, you can take a tour of the state. Our transport is top tier and we have different types of vehicles for various group sizes. Each vehicle is equipped with features that will allow you and your guests to be comfortable and entertained throughout the trip. Price4Limo has party buses, charter buses, limos and more so that everyone can enjoy their time in VA together no matter where they are headed.
Traveling with a large party? View our Virginia charter buses
Party Buses Virginia
When you need to rent a party bus in Virginia, Price4Limo has the ideal solution. Our party buses are available in Richmond, Norfolk and Charlottesville among other cities throughout the state. If you want to throw the ultimate event for your friends or family members, our party bus rentals will allow you to do just that! We have a variety of vehicles from which to choose when considering renting a party bus from Price4Limo. These include: The Mini Party Bus (or "mini") is designed for up to 14 passengers and offers ample space inside for your group's enjoyment. It comes equipped with state-of-the-art audio equipment and surround sound speakers that can play music through any device such as an iPod or smartphone. It also has four television screens so everyone can watch movies together while on the road! The Standard Party Bus (or "standard") accommodates groups up to 30 people comfortably at one time with ample room left over for luggage or other items needed during their trip. Our Deluxe Party Bus (or "deluxe") has all of features found on its smaller counterparts plus additional features such as glass-top tables inside so passengers can enjoy food while traveling along scenic highways at night!
Search our fleet of limos, party buses, charter bus rentals & more available throughout Virginia. To see what rental vehicles we have available near you take a look at the list below and find your city or town.
Virginia Limousines
Price4Limo's Virginia Limousines are ideal for any occasion. We provide a variety of luxurious vehicles to put you in the center of attention, no matter where you're going. Whether it's a night on the town with friends or family, business travel, or just spending quality time alone, our limos and party buses will get you there in style! Our all-inclusive pricing allows us to offer a variety of packages that fit everyone's budget and needs. Jump in one of our spectacular bus rentals or limo rentals for your next special celebration. Pull up at your top team's arena in fashion. Reserve a limousine rental for homecoming at an affordable hourly price. If you are going to need airport pick-up or drop-off services our limos or private car services will get you to your specified destination on time. A limo bus rental will certainly make a lame day on the city into a remarkable affair. When you are getting married and desire wedding transportation see the limousines we have available for your special day.
Bus Rental Company In Virginia
Virginia is a state in the south eastern region of the country. Its capital city is Richmond. Virginia Beach is the state's most populated city and is home to the Virginia Aquarium. Other notable cities in the state are Norfolk, Arlington, Chesapeake, and Newport News. Price4Limo's Charter Bus, Limo, and Party Rentals can help you plan your trip out to Virginia. Our bus rental company in Virginia offers many different options including party buses and limousines that can accommodate any size group or event. From Richmond to Alexandria, Price4Limo offers transportation on the best vehicles available in the area. Whether you need a charter bus to take you around town or simply need a reliable party bus for your next big event; we have what you are looking for at prices that won't break the bank!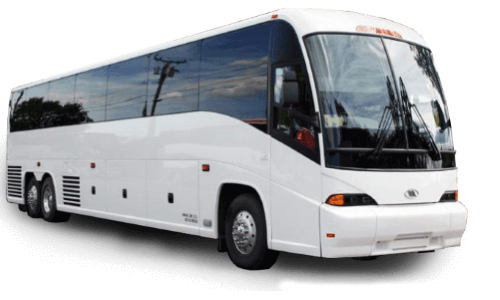 Luxury Charter Buses
With years of experience providing charter bus rental services, Price4Limo is committed to providing you with the best prices on charter buses. The variety of vehicles available can accommodate anywhere from 6 passengers up to 100 passengers. Our fleet includes:
Charter Buses are designed to hold between 20 and 40 passengers comfortably. They are the most common type of rental vehicle used for airport transportation and group travel.

Minibuses are smaller than standard sized charter buses, but can still carry up to 15 people comfortably at once. They're also perfect for airport transfers or shorter trips across town when you want something more intimate than a large coach bus or motorcoach without being stuck in an economy sedan with other people!

Charter Bus Pricing Explained

Price4Limo offers affordable rates on charter buses, limos, and party rentals in Virginia. We are a leading provider of charter buses, limos, and party rentals in Virginia. Our fleet includes luxury vehicles from Mercedes-Benz, Ford and other top manufacturers. Prices are around $160-275 per hour.





Minibus Rentals

We provide multiple types of Minibus Rentals. Our most popular Minibus Rentals are our 18 passenger buses. If you are looking for a school bus rental company in Virginia we can help you out!





Luxury Party Bus Options

Party buses are great for any group event, including bachelor/bachelorette parties, weddings, sporting events and even corporate functions. Party bus rentals are available in all different sizes, from 8 to 56 passengers.

Party Bus Pricing Explained

The most popular type of party bus rental is the standard limousine-style bus vehicle that can seat between 10 and 25 passengers. These buses are ideal for birthdays, bachelor/bachelorette parties, weddings, corporate events and more. The price is dependent on the size of your party (the more people you have in your group, the higher the cost per person) as well as any special upgrades you may require such as a karaoke system or TV monitors with DVD players. Prices vary so reach out to get exact numbers.





Motorcoaches For Hire

When renting a motorcoach, you will have a variety of options to choose from. There are several different sizes available and it's important to know what size you need before making your reservation. Mid Sized Coach - This type has an average capacity of 25 passengers but can hold up to 40 if needed. It's sometimes referred to as a shuttle or mini coach because they're smaller than long distance coaches but still big enough to fit in more than one passenger at once during long trips such as road trips across state lines or cross country journeys across multiple states.

Motorcoach Pricing Explained

Motorcoaches may be rented for a single day, weekend or longer if desired. Some motor coaches are equipped with a restroom and others are not. If you need a motor coach that has a restroom on board, we'll be happy to provide one at no additional charge. The following are estimated prices:

Motorcoach Rental: $199 hr (min 4 hours)
Weekend Motorcoach Rental: $1500-2500 per day





Sprinter Limo Rentals

The Sprinter is a luxury shuttle bus that seats up to 14 passengers and offers an elegant interior. It comes with power outlets, leather seats, Wi-Fi and DVD players. There are two choices of Sprinter models: the Classic and the Executive. The Classic Sprinter has a black exterior with dark tinted windows and an interior that features plush leather seats in black or ivory colors. It also has working air conditioning and heating vents throughout the vehicle. The Executive model boasts standard amenities found on most limousines such as leather seating surfaces.

Limo Sprinter Pricing Explained

Whether you want to travel in style or want to transport your wedding party in comfort, we are ready for the job. Our limo sprinter prices are the best around and include chauffeur service so that you can relax and enjoy your trip without having to worry about driving or parking. Our limos are available for any occasion; business meetings, proms, weddings or just a night out on the town. We offer many different types of vehicles with varying capacities from 12 passengers up to 72 passengers depending on what you need.





Luxury Limousine Options

Limousines are the ultimate in luxury and extravagance, ideal for special occasions and large groups. An experienced party planner will know what type of vehicle is appropriate for your needs, including how many people need to ride in a limo or shuttle bus, as well as what amenities you want available on board. For instance: Do you need ample space? Is it important that your guests be able to talk easily with each other? Will they be bringing their own drinks? These are all questions that must be answered before choosing a specific charter bus, limousine or party bus rental from Price4Limo.

Luxury Limo Pricing Explained

The limo prices in Virginia are as follows:

Richmond - $155-255 per hour

Hampton - $155-255 per hour

Norfolk - $155-255 per hour





Hummer Limo Rentals

Price4Limo can help you find the best prices on Hummer Limos in Virginia. We specialize in quoting party bus and limo rentals at a price that's right for you. What's more, our customer service representatives are available 24/7/365 to assist with your reservation or any questions that you may have about our services. At Price4Limo we pride ourselves on providing the highest level of professionalism, reliability and integrity to ensure that each customer is completely satisfied with their experience.

Hummer Limo Pricing Explained

If you're looking for a Hummer limo in VA, we've got you covered. Our fleet includes the following:

The most affordable Hummer limo (8 passengers): $150/hour

A midsized Hummer limo (8 to 10 passengers): $165/hour

A standard luxury Hummer limo (12 passengers): $190/hour

But wait! There's more! If you want something really luxurious, try out our deluxe Hummer limo with seating for 14 people and all the bells and whistles of a first-class hotel room on wheels.

Virginia boasts a prestigious list of colleges and universities, such as James Madison University and the University of Virginia. Apart from this, the state also offers a variety of popular attractions to explore. These include Colonial Williamsburg, the Shenandoah National Park, Thomas Jefferson's Poplar Forest and Monticello.

Sports Games To See in Virginia

Virginia is home to a number of professional sports teams, including the Virginia Tech Hokies, the Washington Redskins, and multiple minor league teams. Sports fans will be thrilled by the many opportunities for game-watching in Virginia. Virginia has a rich sports history; many athletes have come from this state or passed through it during their rise to fame. The Washington Redskins are one team that you should definitely check out while visiting Virginia—the team plays at FedEx Field in Landover Hills, Maryland but practices in Ashburn near Dulles Airport. Another popular team is the Washington Nationals who play at Nationals Park (formerly known as RFK Stadium). Other popular teams include: The Washington Capitals which play ice hockey at Capital One Arena downtown D.C.; The Virginia Tech Hokies which play college football at Lane Stadium on campus; Richmond Braves - Double A baseball team who plays its games inside The Diamond stadium; Norfolk Tides - Single A baseball team that plays their games at Harbor Park stadium

Best Attractions in Virginia

Virginia is home to a variety of great attractions, from the beautiful beaches at Virginia Beach to historic Williamsburg. If you want to explore some of the lesser-known sites, here are a few recommendations for your next vacation:

Virginia Beach: This coastal city has miles of sandy beaches and plenty of activities for your family. Try parasailing or jet skiing and then stop by for ice cream at one of the many shops along Atlantic Avenue.

Norfolk: Norfolk is known as the "Navy City" due to its long history with Naval activity, but there's plenty more than just military history in this town! Take your kids out on an airboat ride through Busch Gardens or take in a show at The Attucks Theatre while they're visiting.

Richmond: In addition to being known as the capital city, Richmond is also home to a number of historical sites including The State Capitol Building and Hollywood Cemetery (which contains more than 20K graves). Make sure not leave without taking advantage of their modern amenities like shopping at Short Pump Town Center or eating dinner at Capital Ale House!

Airports We Service in Virginia

There are a number of airports in Virginia that we service. The most popular with our customers is Richmond International Airport, followed by Norfolk International Airport and Roanoke Regional Airport. We also provide transportation to Ronald Reagan Washington National Airport, Charlottesville-Albemarle Airport, Lynchburg Regional Airport and Newport News/Williamsburg International Airport on the East Coast.

Government Charter Bus Rentals

Government charter bus rentals are the most common type of government bus rental. It is a major transportation service that provides government officials with transportation around the world. Government bus rentals are also used for conferences and meetings, as well as other official purposes. Government charter buses are often used because they offer affordable prices while still providing all the necessary amenities needed for an enjoyable ride. The price per mile varies from state to state but generally runs between .50 cents and $1 per mile depending on what kind of vehicle you choose: standard coaches or luxury shuttle buses! There is no better way to travel with friends than in a bunch of limos! We have an extensive fleet of party buses available for any occasion including bachelor parties, bachelorette parties, birthdays & anniversaries; proms & graduation parties; sports events such as tailgating at football games or going out on weekends partying downtown after work Fridays; corporate events/trade shows (such as conventions/expos); weddings...the list goes on & on!

Corporate Travel Coach Buses

If you're looking to travel in style, a corporate travel coach bus is the perfect choice for your group. Our party buses are designed with comfort and luxury in mind, providing plenty of leg room and featuring premium amenities such as flat screen TVs, DVD players, and Wi-Fi. Our fleet includes all sizes of buses ranging from 28 seats up to over 50 seats. Corporate Travel Coach Buses are great for both large groups who want to travel together as well as smaller groups who want privacy inside their own vehicle. They're also ideal if you're planning a company event or company lunch/dinner outing since they can hold much larger groups than traditional vans or SUVs can handle! And don't forget that our corporate travel coach buses are available for private chartering! Whether it's for family vacations or sports events like NASCAR races and college football games (or just sightseeing around Virginia), we have the perfect vehicle for your needs!

Prom Shuttle Bus

The best way to get to and from the prom is a prom shuttle bus. Prom shuttle buses are also a great way to get homecoming, senior prom, or any other high school dance function. Price4Limo offers luxury limousines and party buses for all your special occasions!

Transportation For Greek Events

Greek events are a great time to get together with friends and family. Make it easy on yourself by renting a bus from Price4Limo to transport you and your guests to the event. We can help you find the perfect vehicle for your group, whether it's one or 100 people. Get a quote today!

Cheap Homecoming Bus Rentals

You can also book a bus for a homecoming trip to your favorite college town. Whether you are going to the University of Virginia in Charlottesville or the College of William & Mary in Williamsburg, we have affordable options for chartering buses and other vehicles so that you can get around easily during your time on campus.

Pub Crawl Minibuses

If you're looking for a unique and fun way to explore Virginia, check out our Pub Crawl Minibuses. Perfect for bachelor parties, birthday parties, and corporate events, a Pub Crawl Minibus is perfect for large groups of all sizes! They can be customized with your logo or colors to give your group an unforgettable experience. Our Pub Crawl Minibuses offer plenty of room for all passengers to have a great time while exploring Virginia!

Employee Shuttle Bus Service

Employee Transportation Services, Inc. is a senior citizen shuttle bus service that provides affordable, flexible and reliable employee shuttles throughout Virginia to assist businesses with their transportation needs. We are committed to providing safe and comfortable transportation for seniors, people with disabilities or those unable to drive their own cars. Our fleet includes wheelchair accessible vehicles (WAVs) in order to ensure that our passengers get where they need easily and safely.
Price 4 Limo is a nationwide marketplace where independently owned transportation companies compete for your business!