Nebraska Charter Bus, Limo Service, and Party Bus Rentals
You won't find a better selection for limos, charter and party buses in Nebraska than at Price4Limo. Complete the form to view vehicles available in your area.
Price4Limo is a leading provider of charter buses, limousines, and party rentals in Nebraska. We offer affordable rates and a wide variety of vehicles for all kinds of events. Price4Limo has been helping people plan their party bus rental needs. Our team consists of experienced professionals who will work closely with you to ensure that your trip is as enjoyable as possible.
Limousines > Choose Your City
Party Buses > Choose Your City
Traveling with a large party? View our Nebraska charter buses
Nebraska Limousines
At Price4Limo, you can rent a Nebraska limousine or party bus to explore the state. We have an extensive selection of limos, party buses, and charter buses available for rent throughout Nebraska. With our large selection of vehicles at your fingertips, you'll be sure to find the perfect way to tour around this amazing state. Nebraska Party Bus Rental: Party buses are great for groups traveling together on long road trips because they allow everyone in the group to enjoy their own space while still being in close proximity with each other.
Browse our selection of limos, party buses, charter bus rentals & more available throughout Nebraska. Take a look at what vehicles are available in your town or city by searching through the list below.
Party Buses Nebraska
If you're looking to rent a party bus in Nebraska, we have everything you need. Our fleet of vehicles can accommodate large groups traveling together. For example, our Lincoln limos and buses are equipped with comfortable leather seating, individual climate control systems and bars on the inside of the vehicle! The best part is that no matter where in Nebraska you live or where your event takes place, we will be able to help get you there safely and comfortably. Rent one of our outstanding bus rentals or limousine rentals for your next significant occasion. Pull up at your top team's stadium in fashion. Make a reservation for a limo service for homecoming at a budget-friendly price. If you need airport pick-up services our sprinter buses or chauffeured car services can take you to your destination on schedule. A limo bus rental will certainly make a boring evening on the city into an unforgettable occasion. When you are getting married and require wedding transportation look at our limousines we have available for your special event.
Charter Bus Rental Company In Nebraska
If you're looking for the best charter bus rental company in Nebraska, look no further than Price4Limo. We have a large fleet of charter buses and limos that are perfect for corporate events or group outings, including: Wedding parties, Bachelor/Bachelorette parties, School and sports team events. Nebraska is a geographically diverse state located in the great plains region of the country. Popular metro areas include Omaha, the capital city of Lincoln, Grand Island & North Platte. Omaha is home to the Henry Doorly Zoo and Aquarium which hosts the largest indoor desert dome.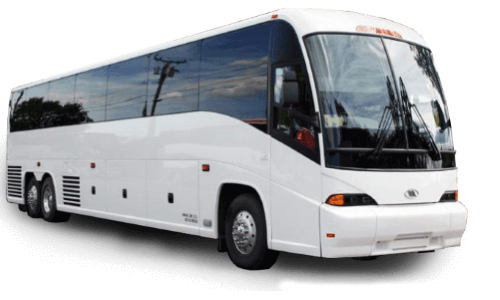 Luxury Charter Buses
Whether you need to rent a charter bus for a small group or large, we have the perfect solution for you. Our company offers charter buses with different sizes and styles that are available for all kinds of events, groups, and trips. We have many different types of vehicles available for rent.
Charter Bus Pricing Explained
The cost of charter bus rental depends on the size and amenities of your desired vehicle. Depending on how long you need it for, it can be cheaper to rent for a week or month than for a day. If you're looking for something that fits more people, expect to pay more as well. If you're not sure what kind of pricing would be best for your needs and situation, give us a call so we can help guide you through it all!

Minibus Rentals
If you're looking for a larger vehicle, but not quite ready to go all out on a bus rental, the minibus might be your best bet. These vehicles seat between 13 and 15 passengers, making them great options for weddings, proms and other large events. They come in many different colors and sizes so that you can find the perfect fit for your needs.
Mini Bus Pricing Explained
Mini bus pricing is based on a variety of factors, including the type and size of vehicle you need and how many people need to be transported. The prices below are meant to serve as a guide; however, they may not accurately reflect the cost of your particular trip. Mini buses typically range from $100-$200 per hour. Many mini-buses also have an hourly rate for pick up and drop off fees with each additional mile being charged if it exceeds 30 miles outside of Omaha or Lincoln City limits from where you're picking up your party bus rental service in Nebraska (the same applies to drop offs). You should also consider any potential wait time between rides that could incur additional charges for parking or other fees associated with waiting at a location before heading back out again on another trip.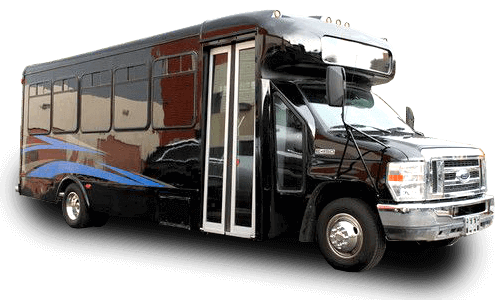 Luxury Party Bus Options
With our luxury party bus options, we have you covered no matter what type of event you are planning. With seating for 18 to 24 passengers and plenty of room for luggage and equipment, these vehicles make it easy to travel in comfort and style. If your group needs more space than this, we also offer our 26- or 28-passenger party buses that can accommodate up to 30 people. These vehicles are perfect if your crew is looking for a bit more comfort during the ride. Our limo buses include plush seating with individual TVs and DVD players, as well as climate control systems to keep everyone comfortable at all times. Our limo buses can also be customized with custom graphic designs that will make them stand out from other rental vehicles at your next event!
Party Bus Pricing Explained
Party bus pricing depends on several factors, including the size of the bus and the length of your rental. For example, if you are renting a party bus for a short weekend trip, you'll be paying more than if you were renting that same model for an entire month. Additionally, certain party buses are more expensive than others due to their amenities. For example, if your group wants to travel in luxury but can't afford to rent an extended-length limousine or SUV limo (such as a Cadillac Escalade ESV), then perhaps taking one of these vehicles would suffice.

Motorcoaches For Hire
A motorcoach is typically larger than an SUV or van and can hold up to 50 passengers. The seats are usually equipped with reclining backs so that you can relax during your trip. In addition to being able to stretch out on the seats and rest comfortably while traveling, there will also be bathrooms available on board if needed by any passengers who might need them.
Motorcoach Pricing Explained
rices range from $1,200 to $3,350 per day depending on size and time frame. The cost includes all expenses such as tolls, parking fees and gratuity for your driver. We are happy to provide any additional information about what is included in our rates so contact us today!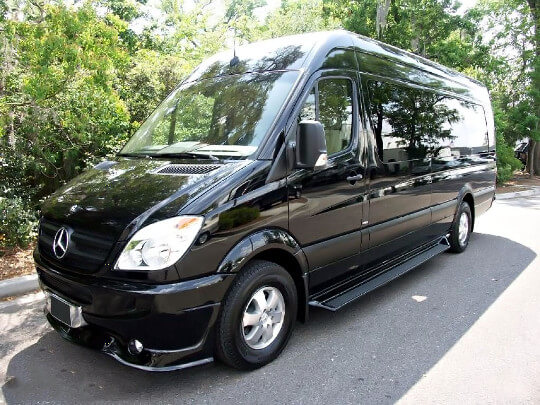 Sprinter Limo Rentals
The limo sprinter is a luxury SUV that seats up to 8 passengers and has amenities. This vehicle can be rented by the hour on a pre-arranged basis or by the day for your convenience. The cost of renting this vehicle varies depending on how long you need it for; however we try to keep our prices as low as possible while still providing quality service.
Limo Sprinter Pricing Explained
Limo Sprinter pricing depends on the type of limo, number of passengers and any additional services. The price per hour is based on the size of the limo and number of passengers. We have a large selection of vehicles so you can find your perfect fit!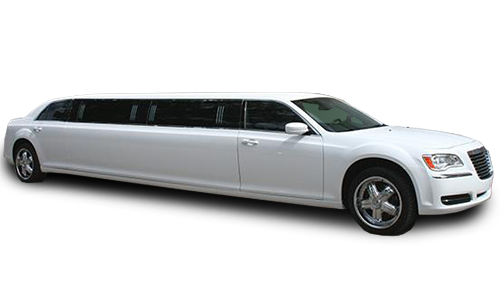 Luxury Limousine Options
There are many types of limos to choose from, ranging from the traditional limousine to a party bus. The most common type of limo is a black Lincoln town car. These are typically used for airport and hotel transportation, as well as other special occasions. For larger groups, you may want to consider renting a stretch limo or sprinter van. These vehicles have seating for up to 18 passengers and come with amenities such as TVs and bars for relaxing during your trip.
Hummer Limo Rentals
SUV Hummer limo rentals are available in Omaha and Lincoln, Nebraska. Our SUV Hummer limo rentals can accommodate up to 12 people. We also offer SUV Hummer limos with a bar inside so you can drink while you ride!
Hummer Limo Pricing Explained
If you're interested in Hummer limo rental prices, we've got the information that you need. We'll start off with a short list of the most common types of events where a Hummer is typically rented: Bachelorette Party, Wedding Shower, Prom Night, Birthday Party. To get pricing, use our search tool!
The grand state of Nebraska is a must-see destination. From the capital city of Lincoln, to the plains and prairies there are plenty of destinations to explore in this great state. Here are a few ways you can experience these sites with our motor coach services.
Sports Games To See in Nebraska
One of the things you will definitely want to do when in Nebraska is go see one of the many sports games that are hosted there. Here are just a few:
University of Nebraska Cornhuskers

University of Nebraska-Lincoln

University of Nebraska-Kearney

Creighton University (men's basketball)
Popular Cities in Nebraska To Visit With A Bus Rental
Whether you're travelling for business or leisure, there are plenty of Nebraska cities to explore with a bus rental.
Lincoln: The state capital is home to University of Nebraska-Lincoln and the State Capitol Building. You can take a self-guided walking tour through downtown, or visit the Lancaster County Historical Museum for an inside look at Nebraska's history and culture. There's also an abundance of museums in Lincoln including Joslyn Art Museum and Sheldon Museum Of Art that offer great collections as well as events throughout the year. If you get hungry during your stay in Lincoln, head over to Haymarket Square Farmers Market where local vendors sell fresh produce along with other items such as handmade soaps, jams and jellies.

Omaha: This popular city is often referred to as "Cowtown" because it was founded by cattlemen in 1854 after they drove their herds south from Council Bluffs on the Missouri River after coming up short on finding good land farther north near Council Bluffs due to flooding conditions caused by spring thawing which made travel difficult along those routes - thus setting up camp near this area instead!
Airports We Service in Nebraska
Lincoln Municipal Airport (LNK): A beautiful city in Nebraska, Lincoln is a great place to visit. You can take advantage of the many things to see and do here by renting a car from us at Price4Limo. LNK offers direct flights to major cities such as Atlanta, Chicago Midway International Airport and Denver International Airport.

Eppley Airfield (OMA): This airport is located right outside of Omaha and offers convenient access to many attractions in the area including The Henry Doorly Zoo & Aquarium and Gretna Heritage Village Museum. You can rent your vehicle with us at Price4Limo for your trip to OMA today!
Corporate Travel Coach Buses
If you're traveling with a group of people, then traveling on a corporate travel coach bus is the way to go. We have years of experience in this industry and we can help you plan your trip, find the best route, find the best hotels and restaurants.
Prom Shuttle Bus
At Price4Limo, we understand how important prom is to high school students. You want your night to be unforgettable and one that all of your friends will remember. So let us help with our variety of vehicles and services, including our prom shuttle buses. We can help ease the stress by taking care of everything from picking up and dropping off your group at the beginning and end of the night, chauffeuring you around town in style whether it's for dinner reservations or going to a local club or bar after the ballroom has closed down.
Cheap Homecoming Bus Rentals
Homecoming is a time for alumni to return to campus to celebrate their time at school and reconnect with friends and family. Homecoming is also a great opportunity for students to show their school spirit, make new memories, and enjoy themselves! If you're planning on heading back home this fall, consider using Price4Limo's ground transportation services. We can help get you there safely and affordably. Our buses are spacious, comfortable and clean—perfect for any trip! If you don't want to drive yourself or take public transportation all the way back home from college, we have options that will fit your needs.
Pub Crawl Minibuses
Minibuses are a great way to get around in a group. They are great for pub crawls, bachelor and bachelorette parties, birthday parties and even business travel. Minibuses have a capacity of up to 22 passengers, which makes them perfect for large groups of people that want to stay together on their trip.
Employee Shuttle Bus Service
If you are looking to transport employees to and from work, events, or the airport, a shuttle bus service is a great option. We offer employee shuttle bus services for businesses of all sizes. Our employee shuttle buses come equipped with:
Air conditioning and heating systems

Comfortable leather seats with seat belts

TV's with DVD players (if requested) and power outlets at every seat so your passengers can stay charged throughout their trip!
Here are a few great places to explore with our motor coach services
Nebraska is a great place to explore in the summer. If you want to visit Nebraska, we have buses and motor coaches for you! You can learn more about our transportation services on our website. We offer many different types of buses for all kinds of trips and events. Nebraska has many attractions that are worth seeing when you visit, such as: Omaha's Henry Doorly Zoo & Aquarium (which includes a tram ride through Gorilla Falls), Phoenix Zoo, and Scotts Bluff National Monument. There are also many historical sites from the Lewis & Clark Expedition along your way as well as museums featuring wildlife exhibits or Native American history or culture.
Price 4 Limo is a nationwide marketplace where independently owned transportation companies compete for your business!