Montana Charter Bus, Limo Service, and Party Bus Rentals
You won't find a better selection for limos, charter and party buses in Montana than at Price4Limo. Complete the form to view vehicles available in your area.
Price4Limo is a ground transportation company that offers the best rates for charters, limos, and party buses in the country. We believe that our customers should have access to affordable ground transportation services without sacrificing quality. Our services are available at prices well below market value, so if you're looking for a deal on a charter bus or limo rental in Montana (or anywhere else), then look no further than Price4Limo! We understand that time is money and most people don't want to waste either of them when planning an event or trip. That's why we do all the work for you!
Traveling with a large party? View our Montana charter buses
Montana Limousines
Montana limousines are available for rent in the state of Montana. The city of Helena is also available for rent, as well as other major cities in Montana. If you're looking for a way to travel around Montana and enjoy its beautiful scenery, then you should consider renting one of the many different types of vehicles that we have available here at Price4Limo!
Search our fleet of limo rentals, party buses, charter buses & more available throughout Montana. To see what rental vehicles we have available near you click on the drop down menu and select your city.
Party Buses Montana
Party buses Montana are for the people who want to let loose and have a good time with their friends, family members, or even strangers. You can choose from an open-air party bus Montana or something more closed-off like a limo bus rental. If you're planning on going on longer trips to different places within the state of Montana, then it might be worth considering getting a limo bus rental instead of just renting the vehicle for one night. With our limo buses and other vehicles in your area, we make sure that everyone has fun while driving around town!
Reserve one of our spectacular rentals or limousine rentals for your next significant affair. Pull up at your favorite sports team's arena in fashion. Book a limo for prom or homecoming at a discounted rate. If you are going to need airport transfer service our charter buses or executive car services can transport you to your destination on schedule. A party bus rental can definitely make a ordinary night on the town into an unforgettable affair. If you are getting married and want wedding transportation see the limousine rentals we have ready for your special occasion.
Charter Bus Rental Company In Montana
Montana is a great place to visit. Montana is a great place to live. Montana is a great place to do business. Montana is a great place to start a business. And it's also the perfect location for your next party or event! Price4Limo offers ground transportation services that will enable you to enjoy all of these things, and more! We know the state inside and out—and we can help you take advantage of all it has to offer with our extensive fleet of limousines, SUVs, vans and buses so that your trip won't just be memorable: It will be one-of-a-kind! Montana is know for its sprawling plains and mountain ranges and has long held the moniker "Big Sky Country". It's most populous city is Billings and it's capital is Helena. There are many parks and nature preserves in the state with Glacier National Park being the most popular. Montana has the 2nd most craft breweries per capita so you're sure to find a unique beer wherever you go.
Montana is a beautiful state and there are many things to do in Montana. You can visit the Glacier National Park. This park is located in the northwestern part of the state, between Alberta and British Columbia, Canada. You will have a wonderful time here with your family or friends. There are many lakes, rivers, mountains and forests in this park that make it very attractive for tourists from all over the world every year. The Yellowstone National Park is another important place that should be visited by tourists when they go on their tour of America states like Montana or Wyoming etcetera because this place has several beautiful sights such as Old Faithful Geyser which erupts every hour or so almost without fail (it's pretty close to accurate actually) so if you're lucky enough then you'll get to see it erupting while visiting there!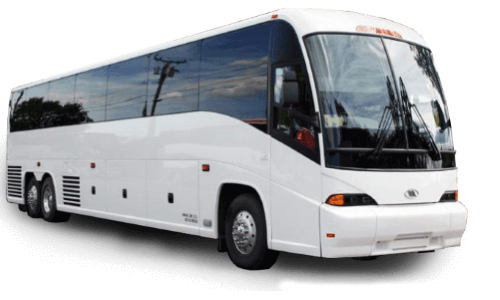 Luxury Charter Buses
When it comes to ground transportation for groups, charter buses are the most popular option. They offer a variety of amenities and seating configurations that make them ideal for any occasion. Charter buses can be rented for: School trips, Corporate events, Weddings and other social gatherings.
Charter Bus Pricing Explained
The cost of a charter bus is determined by the size of the bus and its passenger capacity. It's easy to find out what you're paying for based on how many people will be riding your charter bus, so we'll break it down for you here. The more passengers that ride together in one vehicle, the cheaper per-person cost becomes.

Minibus Rentals
Mini bus rentals are great for small groups. If you're traveling with a group of 8 or fewer people, mini buses can be an excellent alternative to standard shuttle vans and SUVs. You'll get more room to move around and spread out, which is especially important if your group has kids or elderly members. Mini bus rentals are perfect for day trips. If you're planning a day trip with friends or family in mind, mini buses provide ample space for everyone to stay comfortable throughout the day without feeling cramped—even if you take multiple breaks along the way!
Mini Bus Pricing Explained
Mini buses are great for large groups, and they are available in many different sizes. The price of your mini bus will vary depending on how long it takes to drive from one location to another. Here is a breakdown of the average costs of our different sized mini buses: Motorcoach (50-60 passengers): $159-300/hour, Mini coach (25-30 passengers): $159-300/hour .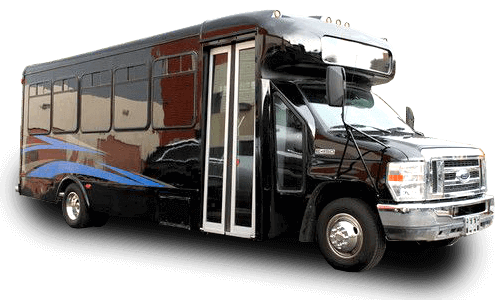 Luxury Party Bus Options
If you are looking for a fun way to travel with your friends and family, party buses are the right choice. Party buses are great for bachelor parties, birthday parties, weddings, and corporate events. We have different sizes of party buses available so that you can accommodate all kinds of groups. Our largest party bus has 56 seats and our smallest one has 32 seats so there is something suitable for everyone's needs. All of our vehicles come equipped with a state of the art sound system and dance floor so that everyone can enjoy themselves while driving around town!
Party Bus Pricing Explained
If you are planning a large group gathering or celebration and want to get the whole crew together in one vehicle, then the Party Bus is your best option. A party bus will pick up all of your guests and bring them to the destination of choice. After the event, it will take everyone back home again. The can help with any special needs that might arise during this trip. Get exact pricing by using our search tool.

Motorcoaches For Hire
If you have a large group of people, then a motorcoach rental is the perfect option for your transportation needs. Motorcoaches are large vehicles that can accommodate up to 49 passengers and come in many different varieties. You can choose from a luxurious 24-seat bus with all of the amenities you would expect from a limousine service or choose an economical 15-passenger van. Whatever type of vehicle works best for your specific situation is something our staff will be happy to help you decide upon when they are assisting with booking your trip by phone.
Motorcoach Pricing Explained
Motorcoach pricing is determined by many factors. The first, of course, is the size of the vehicle: smaller coaches will be less expensive than larger ones. This can make sense if you're traveling with a small group and don't need room for equipment or luggage—but there's no need to overthink this decision; our team has found that most passengers feel more comfortable in motorcoaches with seating for at least 30 people.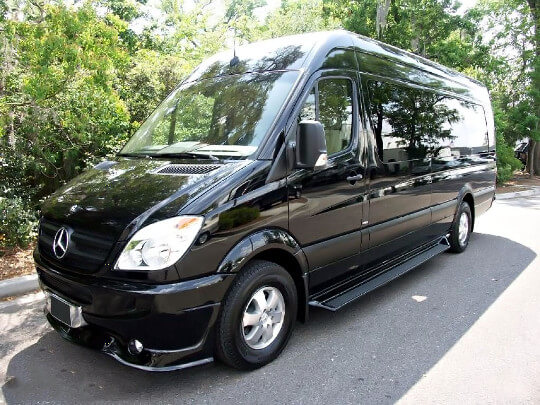 Sprinter Limo Rentals
If you are looking to rent a limo for your wedding or prom, then look no further than the limo sprinter rentals available from Price4Limo. These limos are the most popular type of limo for these events and provide ample space for your guests. They also have plenty of headroom, which makes it easy to stand up inside without hitting your head on anything. This makes them perfect for large groups that want to ride together in comfort during their special occasions.
Limo Sprinter Pricing Explained
When you book a limo sprinter with Price4Limo, the total price is based on the number of passengers in your party. You will be charged for each passenger. The size of your vehicle and the distance traveled do not affect the price at all. One thing to note about Price4Limo's pricing structure is that it is not fixed. This means that if there are fewer people in your party than originally requested, then you will pay less than what you were quoted when you booked your limo sprinter rental. The opposite situation also applies: if there are more passengers than originally requested, then these extra passengers will need to be added on to their quote before they can confirm their reservation with Price4Limo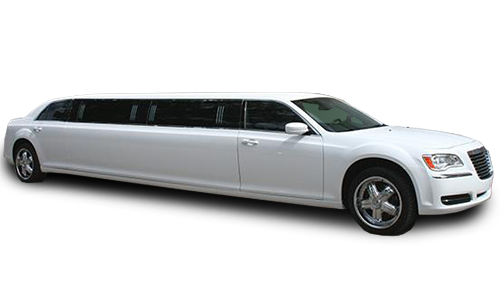 Luxury Limousine Options
Whether you are traveling to a big city or out into the wilderness, limousine services are available for hire. We have partnered with some of the leading companies to ensure that we can provide a wide range of vehicles to our customers. If you want to travel within Missoula, then it is easy enough to find a good taxi service. However, if you want to get out into the wilderness and explore on your own terms then renting a car is often not an option as they will not be able to cope with challenging weather conditions or difficult terrain that would make it impossible for them to follow you around safely.
Luxury Limo Pricing Explained
When it comes to luxury limo pricing, don't be fooled by the power of the dollar. While you may think that a luxury car rental would be more expensive than a standard vehicle, there are many factors that can work in your favor. The type of vehicle, number of passengers and distance traveled all play an important role in determining how much you will pay for your transportation needs. The best way to find out about our ground transportation services is by calling.
Hummer Limo Rentals
If you're looking to rent a SUV limo, we have the perfect option for your group. Our top-of-the-line SUV limos are great for large groups and will accommodate up to 15 people comfortably. We can also customize your SUV limo by adding seating arrangements, upgraded sound systems, and other features. If you're planning a wedding or other special event in Montana, our elegant SUVs are a perfect choice. They come equipped with all of the amenities of our luxury sedans but offer a more spacious interior that makes it easy to bring everything you need when traveling. And if you're taking part in one of Montana's many outdoor events such as sporting events or bachelor/bachelorette parties, an SUV limo will allow everyone in your party roomy seats so everyone can enjoy themselves without feeling cramped or uncomfortable in their seat!
Hummer Limo Pricing Explained
Hummer limos are very popular and extremely luxurious. The Hummer is a very powerful, comfortable, reliable and spacious vehicle that allows you to travel in style anywhere you go. The Hummer can seat up to 20 people and has enough space for luggage or other items that require transportation. If you want to be treated like royalty when traveling then the Hummer limo is the perfect choice for you!
It's hard to find a place so diverse as Montana with its picturesque mountains, grassy plains, and rich history. There are many things to do in Montana that will suit the interests of anyone who likes nature, culture, or sports. Booking a bus rental for your tour guarantees that you and your friends will join the fun without any hassles.
Sports Games To See in Montana
Montana is home to some of the best college sports in the country. If you're a fan of football, basketball, or even volleyball, there are plenty of teams to choose from. Whether you're looking for a game at Montana State Bobcats or Montana Grizzlies stadium—or simply want to take in some college hoops at Montana State Bobcats's Brick Breeden Fieldhouse—we'll get you there safely and efficiently.
Popular Cities in Montana To Visit With A Bus Rental
Montana is full of popular cities to visit, and we can take you to any one of them! Billings is the largest city in Montana, but Bozeman is the fastest growing one. Great Falls has great restaurants and scenic views, while Missoula is home to the University of Montana. Butte was once known as "the richest hill on earth" due to its mining industry during the Gold Rush era; it also has plenty of history since many people settled there before Montana became a state in 1889. Helena was formerly named Deer Lodge City during its early years because so many deer lived around it! Anaconda used to be known for processing copper until it ran out in 1920; nowadays you can visit some amazing museums about mining (and even take tours where you get into underground mines).
Best Attractions in Montana
Yellowstone National Park is the crown jewel of Montana, and it's the first place you should visit. Yellowstone features a variety of activities including hiking and horseback riding that can be done on your own or with a guide. If you're looking for something more adventurous, try whitewater rafting on the Yellowstone River or take an ATV tour through the park! It's also a great place to see wildlife like elk and bison, wolves, bears and moose! Glacier National Park is another must-see attraction in Montana. If you want to see some incredible views while taking in nature at its finest then Glacier National Park is your go-to spot. You'll find plenty of hikes here too if that's what tickles your fancy but there are also plenty of waterfalls around so make sure not to forget your camera! Missoula is another great place for outdoorsy types because there are plenty of parks nearby including: Lolo Peak Trailhead (for mountain biking/hiking trails), Higgins Lake Trailhead (for cross country skiing) and Big Mountain Ski Area where they have snowboarding/skiing lessons available during winter months! Whitefish is another town worth visiting because they host festivals throughout year including: Winter Carnival which has been going since 1888 when first started as summer festival held only one month later due to poor weather conditions at time...
Airports We Service in Montana
Yellow stone International airport

Billings Logan International Airport

Gallatin Field Airport
Government Charter Bus Rentals
Government charters are a popular choice for groups traveling to one location. This type of charter service offers an efficient and convenient way to transport large groups, often times in one trip. These buses can accommodate anywhere from 15 to 45 passengers depending on the length of your trip, and they're great for trips that require frequent stops along the way due to their spacious interior design and excellent fuel efficiency. In addition, many government charters are equipped with amenities such as Wi-Fi, onboard entertainment systems such as TVs or video games—or even both! If you're looking for a safe and reliable mode of transportation that will get your group there quickly while keeping them entertained along the way then consider booking with Price4Limo today!
Corporate Travel Coach Buses
If you have a group of people that need to travel, we can provide them with our corporate travel coach buses. These are perfect for large groups and they're great for those who need to get around Montana in a hurry. Our buses will take you to and from the airport, the hotel or wherever else is needed.
Prom Shuttle Bus
Prom is a special night for high school students, their parents, the community and the city. It's a night where you are dancing with your friends, celebrating and having fun. You'll want to start looking into prom transportation early so that you can make sure everything is set up ahead of time. You don't want to be scrambling at the last minute because it's stressful and makes things more difficult to organize and get done.For Price4Limo, we offer our Prom Shuttle Bus service which provides safe ground transportation for your group to and from your destination in style with great customer service from our who will help you get where you're going on time without any problems or delays in getting back home after your big event has ended!
Transportation For Greek Events
Greek events are a popular choice for many people. Greek events are a great way to get together with friends and family, celebrate a special occasion and have a good time. Greek events can be an important part of your life, whether you're single or married, young or old. Greek events provide opportunities to socialize that can be very rewarding; it's always good to spend time with friends in person rather than just communicating through technology!
Cheap Homecoming Bus Rentals
If you're looking for an affordable way to get around town, our cheap homecoming buses may be just what you need! Our prices are unbeatable and we can provide transportation services for any occasion. Whether it's a wedding, prom or graduation, we offer the lowest rates in town. We also offer special deals on multiple-day travel packages. You can book your bus rental with us by calling us or clicking here .
Pub Crawl Minibuses
Our pub crawl buses are a great way to transport large groups of people. They are perfect for bachelor and bachelorette parties, birthday parties, corporate events and more. The buses seat up to 22 passengers and offer a fully stocked bar with ice coolers on board. The best part about these minibuses is that they get you all together in one place so that you can spend time getting to know each other before hitting the town. Whether it's a night out on the town or just picking up some snacks, these vehicles are the perfect solution when traveling in large groups
Employee Shuttle Bus Service
When you need to get employees from one place to another, Price4Limo can help. We offer a variety of shuttle bus services that are designed for transportation between work sites, airports and hotels. Choose the service that best suits your needs and budget. When you choose our employee shuttle bus services, your passengers will arrive at their destinations feeling refreshed after a comfortable ride.
Price 4 Limo is a nationwide marketplace where independently owned transportation companies compete for your business!